Boeing blame game, rebounding USPS, Reid's skin…
Monday, August 12, 2013
---
STATE GOVERNMENT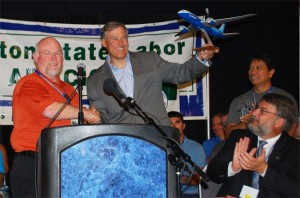 ► MUST-READ in the (Everett) Herald — Blame game doesn't help keep Boeing (by Brendan Williams) — Led by Rodney Tom, Senate Republicans blame Gov. Jay Inslee, and inaction on a labor-opposed workers' compensation bill, for up to 375 engineering jobs moving to California. This is the same Jay Inslee who worked hard in Congress to secure an air refueling tanker contract for Boeing worth over $30 billion, and, needing to rally labor for his 2012 gubernatorial campaign, was, in 2011, still one of just 31 U.S. House Democrats to vote for the labor-opposed Colombia Trade Agreement that Boeing supported. Indeed, all of our congressional Democrats have been unfailingly supportive of Boeing. As governor, Inslee has made retaining Boeing jobs a top priority. This is not a partisan issue.
Tom and fellow Republicans need to cool their jets: The solution to keeping Boeing is not demagoguery, and it is certainly not talking down the economic competitiveness of one of the nation's most objectively competitive states. Let's not start a self-defeating bidding war against ourselves.
► In today's Spokesman-Review — GOP offers alternative to hiking gas tax — Last week, Sen. Curtis King (R-Yakima) released a package of transportation reforms that he said would free up money for more road construction. Lawmakers are taking their ideas on the road later this year to gauge reaction from the public, government agencies and the private sector.
---
LOCAL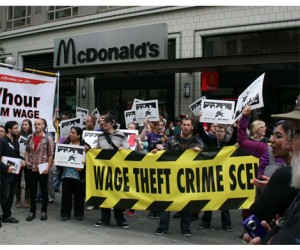 ► In the Seattle Times — Seattle's on the vanguard of movement to raise minimum wage (by David Rolf and Nick Hanauer) — Workers in Seattle have filed wage-theft criminal charges. In SeaTac, a city ballot initiative would raise wages for service workers to $15 an hour. Berry pickers in Skagit County struck and are threatening to do so again. Tacoma workers are campaigning for paid sick leave as Seattle workers won last year. And the Seattle mayoral primary pitted candidates against one another over low-wage jobs at a nonunion grocery chain. This is an unprecedented movement in which workers are uniting and mobilizing on multiple fronts. They are setting the stage for policy changes that will raise wages and support the economy.
► From AP — Officials to study impact of coal terminal — Preliminary work begins this week for an environmental impact study on plans to build a coal-shipping terminal in Longview. Cowlitz County, state and federal officials will take public comments on the scope of the environmental study between Friday and Nov. 18. Comments will be accepted by email, regular mail, on the project website and in person at a series of community meetings.
► In today's Columbian — Oversight costs Washougal workers — The city is trying to retroactively collect an estimated $14,000, possibly more, in overdue premiums to the Washington State Retirement System, following a decades-long oversight resulted in no payments being made on behalf of seasonal workers.
---
U.S. POSTAL SERVICE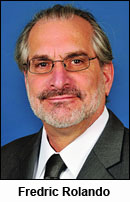 ► At NALC.org — Quarterly report: USPS finances rebounding as economy improves — NALC President Frederic Rolando: "Although it reported a loss of $740 million, the agency would have reported a profit of $660 million absent the $1.4 billion payment it was charged for pre-funding future retiree health benefits — a bill no other company or agency in the country is required to pay. Operating revenue is up 3.6 percent compared to the same period last year."
► At PoliticalNews.me — Sanders, postal unions oppose bill to weaken mail service, end Saturday deliveries, slash jobs — U.S. Sen. Bernie Sanders said he agrees with Postal Service unions that oppose legislation likely to end Saturday mail service, significantly slow down delivery, close processing plants and eliminate door-to-door deliveries. A bill by Sens. Tom Carper (D-Del.) and Tom Coburn (R-Okla.) was called "a serious threat" to the Postal Service in a joint letter signed by leaders of the APWU, NALC, NPMHU and the NRLCA.
► At AFL-CIO Now — USPS honors workers who built America; but what about its own? — While no one can argue with USPS's decision to honor the coal miners, construction workers, textile workers and others who helped build the nation (and continue to do so), the gesture would mean a lot more if the USPS treated its current workers with the same respect.
► At Huffington Post — USPS alcohol delivery idea criticized by merchants — U.S. Postmaster General Patrick Donahoe recently pitched the idea of allowing the U.S. Postal Service to deliver beer, wine and spirits to your doorstep. He claims the deliveries could raise as much as $50 million a year for the cash-strapped agency. But vinters and brewers aren't so sure how great it will be for their bottom lines.
---
NATIONAL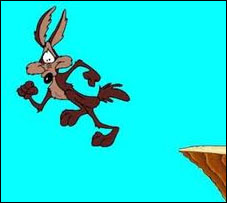 ► At Politico — Next fiscal fight: Why Wall Street should worry — The prevailing view: When Congress returns in September, sabers will be rattled and threats will be hurled. But then, as usual, Washington will grind out a crummy deal that keeps the federal lights on and avoids a disastrous default. But this time could be different. The House GOP is hopelessly fractured on spending strategy. Senate Republicans who might otherwise broker a deal face primary challenges that make compromise potentially deadly. Other Senate Republicans are jockeying for 2016. And congressional Democrats have no appetite for any bargain — grand or otherwise — that cuts Social Security or Medicare spending.
► At Politico — Obama: GOP politics stopping immigration bill — President Barack Obama insisted Friday that the Senate Gang of Eight immigration bill would pass the GOP-led House, but that "internal Republican caucus politics" were preventing Congress from sending a comprehensive reform bill to his desk.
ALSO at The Stand — WSLC commends Reichert for backing pathway to citizenship
► From Forbes — Americans don't understand insurance, let alone ObamaCare, research shows — Researchers looked at two surveys of Americans between the ages of 25 and 64 who have private coverage. Among their findings, researchers uncovered that just 14 percent of respondents had an understanding of the most basic insurance concepts of "deductible, copay, co-insurance and out-of-pocket maximum."
► At FreeRepublic — Reid on ObamaCare: Unions need to give up 'Cadillac plans' and 'put some skin in the game' — In a radio interview, Senate Majority Leader Harry Reid said one question he faced was about union uproar over Obamacare. Harry Reid said it's time for them to give up their Cadillac plans and "put some skin in the game."
► In the NY Times — Changing attitudes on labor color Bay Area transit dispute — Union membership and support for labor remain higher in this state, and especially in the Bay Area, than in most of the rest of the country. But unions have lost backing here, as in the rest of the country, labor experts say. People are less inclined to view labor's gains as those of the wider public's, they say, particularly as many have suffered reductions in wages and benefits in the past half decade.
---
The Stand posts links to Washington state and national news of interest every weekday morning by 10 a.m.
Short URL: https://www.thestand.org/?p=26001
Posted by
David Groves
on Aug 12 2013. Filed under
DAILY LINKS
. You can follow any responses to this entry through the
RSS 2.0
. Both comments and pings are currently closed.