Thurston officials urged to reconsider on contracting out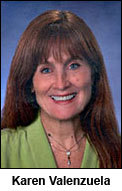 OLYMPIA (Dec. 5, 2013) — Democratic Thurston County Commissioners Karen Valenzuela and Cathy Wolfe voted last month to contract out the jobs of the lowest-paid employees on their payroll — their custodial staff — to a private contractor that is likely to pay minimum wage and offer no health care or retirement benefits. Unless the commissioners reconsider the move, the 12 custodians' jobs will be eliminated beginning in July 2014.
The decision by Valenzuela and Wolfe to contract out the jobs has earned scorn not only from county employees and their union, but also from the Thurston County Democratic Party. Citing their party platform that supports "the right of everyone to earn a living wage for a hard day's work," the Democrats approved a resolution last week opposing the move and urging the commissioners to negotiate an alternative solution with the custodians and their union, the Washington State Council of County and City Employees, AFSCME.
"It's hard to fathom why, at a time when progressive elected officials are embracing raising minimum wages, that the county would target custodians and their families," said J. Pat Thompson, the union's deputy director. "It is equally perplexing that the county is spending considerable resources to assist those in need only to create more need by exploiting its own workforce. In makes no sense for the county to build a social safety net at the same time it's throwing its own employees into it."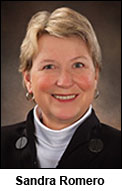 On a 2-1 vote held Nov. 15, with Democratic Commissioner Sandra Romero voting "no," the board adopted a 2014 budget with $5.4 million in cuts, including the suspension of cost-of-living increases for all county employees and requiring them to pay more for dependents' health care coverage. Romero proposed a last-minute amendment to save the custodial services, instead of outsourcing the work, but it failed when neither Valenzuela or Wolfe seconded the motion.
"I believe we've not looked at all the factors in this shift," Romero said. "We've not worked with our employees to help find the savings. Let's do it right."
Thompson said the union tried to cooperate in achieving a sustainable budget, but their efforts were rebuffed.
Our union is fully aware of the county's financial situation and has offered to partner with the county to address the 2014 budget shortfall. We repeatedly asked to make up the shortfall with overall concessions but Karen Valenzuela, led by biased management staff, has insisted that the one and only option was to turn over the entire custodial department to a for-profit contractor.
TAKE A STAND!  If you live or work in Thurston County, click here to go to the County Commissioners' website where you can send a message to all three urging them to reconsider contracting out the county's custodial staff. Tell them to work with the union to find an alternative budget solution.
Short URL: https://www.thestand.org/?p=28432
Posted by
David Groves
on Dec 5 2013. Filed under
LOCAL
. You can follow any responses to this entry through the
RSS 2.0
. Both comments and pings are currently closed.