$15 Now, 777X robots, Microsoft's Macrododge, Dear teachers…
Wednesday, April 9, 2014
---
$15 NOW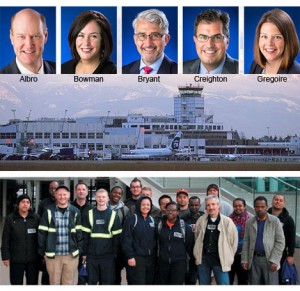 ► From KPLU — San Francisco officials: Living wage for airport workers 'has gone a long way' — Since San Francisco set a higher minimum wage for its airport workers back in 2000, the city has seen a positive effect, officials from San Francisco International Airport told Port of Seattle commissioners Tuesday. Port of Seattle commissioners have been studying whether employees at Sea-Tac International Airport need a raise. Voters in the city of SeaTac approved a $15 per hour minimum wage for some workers last fall, but a judge ruled it doesn't apply at the airport.
► At HS Seattle — Seattle's $15 minimum wage may all come down to a fight over 'tip credit' — The debate has mostly shifted toward the definition of the word "wage." Many on the business side of the table are arguing for a so-called "total compensation" minimum wage that would count both tips and the cost of providing benefits towards the employer's $15 an hour obligation.
► At PubliCola — Leaked email shows big business trying to use small businesses to weaken push for $15/hour — Many of those visibly fighting $15-an-hour wages have been owners of small business, even though larger businesses are behind most low wages. A two-thirds majority of low-wage workers in the U.S. work for larger companies, and many of the nation's largest corporations are those that pay workers the least.
► In today's S.F. Chronicle — SEIU files San Francisco ballot plan for $15-an-hour minimum wage — Preempting the mayor, a group of labor activists led by SEIU Local 1021 filed documents with city's Department of Elections on Monday to place a proposal on the November ballot to raise the city's minimum wage to $15 an hour — the highest in the nation.
► At Huffington Post — Why the minimum wage should really be raised to $15 an hour (by Robert Reich)
---
PAID SICK LEAVE



► At In These Times — Why paid sick days are a no brainer (by Terry Allen) — Arguing that paid sick leave is bad for profits is like asserting that bathroom breaks, minimum wages, safety standards and a 40-hour week hurt profits. Or that abolishing child labor and slavery cuts into revenue. So what? Even if paid sick leave did reduce profits, sometimes the bottom line is that the bottom line is not the point. There are greater goods, including public health.
► From AP — Eugene may require businesses to offer paid sick leave to employees — The Eugene City Council may require businesses in the city to provide paid sick leave for their employees. The council is discussing the issue at Wednesday's meeting.
---
LOCAL



► In today's (Everett) Herald — Obama to meet with Oso families in April 22 visit — Obama's visit will coincide with the one-month anniversary of the mudslide that killed at least 35 people, destroyed 30 homes and caused tens of millions of dollars in damages to buildings and public facilities.
► In today's News Tribune — Tacoma council votes to change pay policy for city employees — The Tacoma City Council unanimously decided Tuesday to move away from a nearly 6-year-old compensation philosophy that aimed to pay city workers more than most of their peers.
► From KUOW — Washington teachers' union supports families opting out of state testing — The Washington Education Association has passed a motion to support parents and students who opt out of statewide standardized tests.
► At PubliCola — Seattle Mayor Ed Murray: 'Any union is difficult'
---
AEROSPACE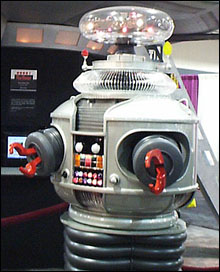 ► In today's Seattle Times — Boeing will use robotic technology to speed 777X fuselage work — Boeing plans to deploy robotic assembly technology on the 777X that will dramatically change the way the plane's metal hull is built, documents submitted to the city of Everett indicate. The technology, refined and tested last year in a secret facility in Anacortes, will be incorporated into a new 777X fuselage-assembly building described in the city planning documents. Boeing's plans state that no change in employment numbers is expected from the automation.
---
AFFORDABLE CARE ACT



► In The Hill — Survey: Net gain of 9.3 million insured under Obamacare — Approximately 9.3 million people have gained health insurance since ObamaCare went live in October, a new study finds. The Rand Corp. analysis, which only polled people through mid-March, before the late surge of ObamaCare sign-ups, found that the uninsured rate has fallen from 20.5% to 15.8% in that time. This is in line with a Gallup survey released last week that showed the uninsured rate falling to 15.6%, the lowest it's been since 2008.
► In the P.S. Business Journal — Washington's exchange will open special enrollment period — Washington's health benefit exchange is opening a special enrollment period to people who were unable to sign up by the March 31 deadline due to technical problems.
---
FEDERAL GOVERNMENT



► From Reuters — U.S. corporations now hold more than $2 trillion in untaxed profits overseas, study finds — Foreign profits held overseas by U.S. corporations to avoid taxes at home nearly doubled from 2008 to 2013 to top $2.1 trillion, said a private research firm's report, prompting a call for reform by the Senate's top tax law writer.
EDITOR'S NOTE — No. 2 offender (behind GE): Microsoft.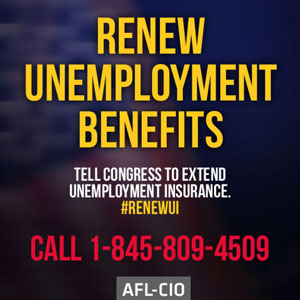 ► In today's Seattle Times — U.S. Senate passes unemployment insurance extension, House should follow (by Thanh Tan) — Speaker John Boehner and his lieutenants, including U.S. Rep. Cathy McMorris Rodgers of Spokane, are in no rush to provide temporary assistance to those trying to re-enter the work force. Meanwhile, struggling job-seekers such as Calvin Graedel of West Seattle find themselves spending their life savings and selling their homes to make ends meet.
► In today's NY Times — Sliver of Medicare doctors get big share of payouts — A tiny fraction of the 880,000 doctors and other health care providers who take Medicare accounted for nearly a quarter of the roughly $77 billion paid out to them under the federal program, receiving millions of dollars each in some cases in a single year, according to the most detailed data ever released in Medicare's nearly 50-year history.
---
COLLEGE ATHLETES



► At AFL-CIO Now — Ohio extremists' next target: College athletes — After the NLRB ruled that players at Northwestern University were employees of the school, and could thus form a union, Ohio's right-wingers took action to try to stop athletes at Ohio colleges and universities from following suit, proposing a bill that would specify that college athletes aren't employees in Ohio.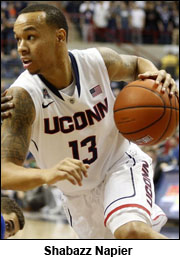 ► From CNN — UConn guard on unions: I go to bed 'starving' — He's one of the best basketball players in the country, and he led his team to victory in Monday night's NCAA championship game. But the University of Connecticut's Shabazz Napier recently told reporters he sometimes goes to bed "starving" because he can't afford food, despite that UConn's student-athlete guidelines include provisions for meal plans. The remark got the attention of state lawmakers in Connecticut, who are now exploring legislative ways to allow athletes at UConn, a state institution, to unionize — much like athletes are attempting at Northwestern University.
EDITOR'S NOTE — So what's it going to be, Washington state legislators? Will you allow UW, WSU and other state university athletes decide for themselves whether they think unionizing is in their best interests? Or will you try to block them from making that choice?
► In The Atlantic — Of course, student athletes are university employees — The day-to-day activities of the Northwestern football players and other college athletes on a nearly year-round basis — and the contracts scholarship athletes sign before the school accepts them — show that athletes do in fact serve an employee function while they're in school, and objectors to the NLRB's decision have yet to mount a convincing counterargument.
---
TODAY'S MUST-READ



► At Huffington Post — An open letter to public school teachers: We apologize (by Elizabeth Weill-Greenberg) — We are sorry. On behalf of graduates of public schools, parents of children in public schools, those who value public education and teachers unions, we apologize. Your profession has been vilified, scapegoated, mined for profit, and deprofessionalized.
Earlier this year, a kindergarten teacher named Suzi Sluyter resigned after more than 25 years as an educator. She wrote: "I have watched as my job requirements swung away from a focus on the children, their individual learning styles, emotional needs, and their individual families, interests and strengths to a focus on testing, assessing, and scoring young children, thereby ramping up the academic demands and pressures on them… I did not feel I was leaving my job. I felt then and feel now that my job left me." Sluyter taught in Cambridge, MA, but her letter articulated the concerns of teachers from across the country — from small towns to cities. Tenure protections have been gutted and public schools starved while standardized tests, lay-offs and charters proliferate…
We refuse to allow public education to be privatized, perverted by profits, and reduced to endless hours of test preparation. We refuse to allow our schools to be judged, opened, closed, and funded on the basis of test scores. We refuse to allow the teaching profession to be scripted and threatened. We write this letter to apologize, yes. But also to say we are angry, fed up, and inspired to opt-out, speak out and stand with you.
---
The Stand posts links to Washington state and national news of interest every weekday morning by 10 a.m.
WASHINGTON IS A UNION STATE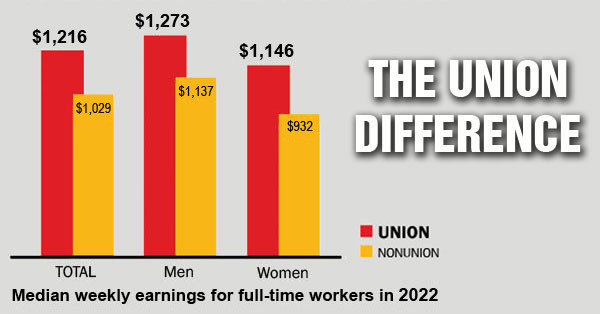 CHECK OUT THE UNION DIFFERENCE in Washington state: higher wages, affordable health and dental care, job and retirement security.
FIND OUT HOW TO JOIN TOGETHER with your co-workers to negotiate for better working conditions and respect on the job. Or go ahead and contact a union organizer today!