ACA challenges, deportation politics, trade losers…
Wednesday, May 28, 2014
---
AFFORDABLE CARE ACT



► In the WSJ — New costs from health law snarl union contract talks — Disputes between unions and employers over paying for new costs associated with the Affordable Care Act are roiling labor talks nationwide. Unions and employers are tussling over who will pick up the tab for new mandates, such as coverage for dependent children to age 26, as well as future costs, such as a tax on premium health plans starting in 2018. The question is poised to become a significant point of tension as tens of thousands of labor contracts covering millions of workers expire in the next several years, with ACA-related cost increases ranging from 5% to 12.5% in current talks.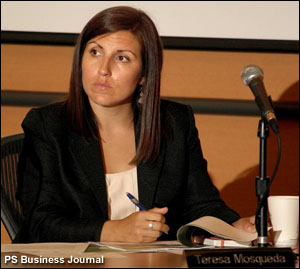 ► In the P.S. Business Journal — Exchange board members concerned about 2015: Can Healthplanfinder sustain itself? — Board members for the Washington state Health Benefit Exchange have expressed anxiety about the lack of details so far on the Healthplanfinder's 2015 budget — the first year that the online marketplace is supposed to sustain itself without federal aid.
► In today's Seattle Times — Safety-net hospitals reaping benefit of more insured patients — Harborview Medical Center and other safety-net hospitals in states that expanded Medicaid under Obamacare have seen an increase in revenue as they serve fewer patients who are uninsured. At Harborview, the proportion of uninsured patients fell from 12 percent last year to an unprecedented low of 2 percent this spring — a drop expected to boost its revenue by $20 million this year.
---
STATE SUPREME COURT



► From KUOW — High court weighs whether Fred Meyer janitors should get overtime — What distinguishes a contractor from an employee? The Washington State Supreme Court is deliberating that question now. The decision could have big implications, because businesses increasingly rely on contractors.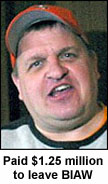 ► In today's Olympian — Wash. high court hears echo of 2008 governor's race in BIAW money case — The Washington state Supreme Court ventured almost into the political catacombs Tuesday, hearing arguments in a case involving the long-since-decided governor's race from 2008. It dealt with actions by a subsidiary of the Building Industry Association of Washington, which took $584,000 from builder groups around the state in 2007 and unlawfully waited a year before reporting it.
EDITOR'S NOTE — Tom McCabe, who ran the BIAW for many years, got a $1.25 million "severance package" to leave the non-profit homebuilders' association back in 2010. Now he's CEO of the ALEC-tied anonymously funded Freedom Foundation and travels the state advocating for anti-union "right-to-work" laws. I wonder how much they'll have to pay him to leave when he makes a dog's breakfast of that non-profit?
---
IMMIGRATION REFORM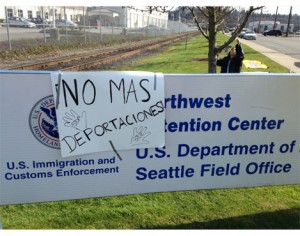 ► At Politico — Deportation review delayed — President Barack Obama is delaying releasing the results of a review of his deportation policies until late summer, as the White House continues to see a window of possibility for immigration reform in Congress, according to two administration officials.
► In Roll Call — Obama gives Boehner one more chance to pass immigration reform — President Barack Obama won't act to reduce deportations on his own until the end of the summer — giving Speaker John A. Boehner one more chance to vote on an immigration overhaul.
► In today's Seattle Times — Despite Obama, immigration is still splitting up families (by Danny Westneat) — The government will either split his family, forcing a 1-year-old American to be raised by a single mom. Or it will effectively deport two of our own citizens down to Mexico. All to rid our shores of an immigrant success story. If you were in charge, what would you do with Jaime Rubio-Sulficio? Well that's the biggest problem: Nobody is in charge. Obama talks compassion but keeps up the family-splitting deportations. Congress is paralyzed, as Republicans want even more deportations and regard the Democratic ideas as soft.
---
NATIONAL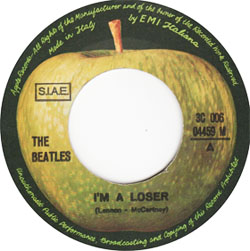 ► In The Hill — Does U.S. need another round of trade deals? (by Robin Broad) — I have studied these deals, now from my perch as professor at American University and previously as an international economist on Capitol Hill and in the U.S. Treasury. My conclusion on this one: The losers outnumber the winners. The big winners: The biggest backers of these deals are global corporations like General Electric and Pfizer because they get stronger protections for corporate copyrights and patents. The losers? One big loser is truth in advertising. While dubbed "trade agreements," Public Citizen has pointed out that only five of the 29 chapters in the TPP cover trade. And these five are not very significant because tariffs are already quite low among these nations. So the purported trade benefits are a smoke screen here. To repeat: This agreement is much more about protecting global corporations. Also among the losers: small businesses, transparency, and the biggest losers are the broader public and the broader common good.
► In the NY Times — The fruits of forced labor (editorial) — Exploiting the poor is a huge $150 billion a year business in a world where 21 million men, women and children are trapped in forced labor and outright slavery, according to the latest United Nations survey. "Fundamentally evil, but hugely profitable," is the summary from the United Nations International Labor Organization report on global forced labor. It found profits more than tripling since 2005 from an array of abysmally underpaid jobs stretching from the world's pornography parlors to its hardscrabble farm fields.
► From CNN — Michigan raises minimum wage to $9.25 — The state's hourly minimum wage will increase in phases from $7.40 until it reaches $9.25 in 2018.
► In The Hill — Bikini contest firing voided by labor board — An NLRB administrative law judge has sided with Hooters waitress Alexis Hanson, who argued that the company fired her because she complained the April 2013 bikini contest was "rigged." The winner of the $300 bikini contest, was Marketing Director Pamela Nobles, who organized the contest and included her best friend and her boyfriend on the judges panel.
---
TODAY'S MUST-READ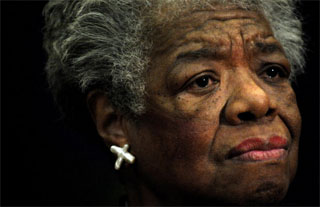 ► In today's NY Times — Maya Angelou, lyrical witness to Jim Crow South, dies at 86 — Maya Angelou, the memoirist and poet whose landmark book of 1969, "I Know Why the Caged Bird Sings" — which describes in lyrical, unsparing prose her childhood in the Jim Crow South — was among the first autobiographies by a 20th-century black woman to reach a wide general readership, died on Wednesday in Winston-Salem, N.C. As well known as she was for her memoirs, which eventually filled six volumes, Angelou very likely received her widest exposure on a chilly January day in 1993, when she delivered the inaugural poem, "On the Pulse of Morning," at the swearing-in of Bill Clinton. Long before that day, she had already been a dancer, calypso singer, streetcar conductor, single mother, magazine editor in Cairo, administrative assistant in Ghana, official of the Southern Christian Leadership Conference, and friend or associate of some of the most eminent black Americans of the mid-20th century, including James Baldwin, the Rev. Dr. Martin Luther King Jr. and Malcolm X.
---
The Stand posts links to Washington state and national news of interest every weekday morning by 10 a.m.
Short URL: https://www.thestand.org/?p=32088
Posted by
David Groves
on May 28 2014. Filed under
DAILY LINKS
. You can follow any responses to this entry through the
RSS 2.0
. Both comments and pings are currently closed.