RTW hearing today, denying OT pay, T-Mobile's 'facade'…
Thursday, September 18, 2014
---
STATE GOVERNMENT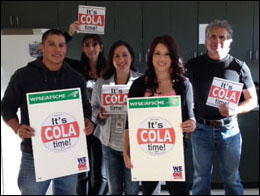 ► Today from The Olympian — State worker pay drought over? WFSE deal offers raises of 3%, 1.8% — Negotiators for Gov. Jay Inslee and the largest state employee union, the Washington Federation of State Employees, reach tentative accord at 1:23 a.m.
ALSO TODAY at The Stand — WFSE tentative deal: First COLAs in 8 years

---
LOCAL



► From the International Labor Communications Association — Right-to-work goes local: City, county councils targeted — Until now, ALEC has contented itself with providing template anti-union legislation for captive state lawmakers to submit as their own to try to cripple workers' rights and collective power at the state level. ALEC is currently focusing its efforts on three cities in Washington state. However, Ohio, Kentucky, Pennsylvania and New Mexico have been announced as targets as well. All are worker-friendly states that do not have an anti-worker, anti-union RTW law.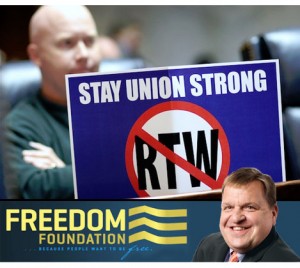 ► In today's Peninsula Daily News — Hearing set today on lawsuit against city of Sequim — Judge Erik Rohrer will be asked in a hearing at 9 a.m. in the courthouse at 223 E. Fourth St. to decide whether the two initiatives are legal and, if they are, to order them on the November ballot. The initiatives seek to open contract negotiations with municipal employee unions and allow city workers to opt out of union representation. City Attorney Craig Ritchie advised the council not to act on the initiatives, saying they could put the city in legal jeopardy. 
ALSO at The Stand — Cities reject extremist group's push for 'right-to-work' — Legal costs for the cities targeted by the Freedom Foundation are already beginning to mount and could go much higher if the group decides to sue in an attempt to force the measures onto the ballot.
► In today's Olympian — Valenzuela: Tentative deal reached with union could lead to opening of new jail by year's end — Thurston County Commission chair Karen Valenzuela said mediation teams for the county and corrections union have struck an agreement that could help pave the way for the county's new jail to open by the end of the year.
► In today's Seattle Times — Metro belt-tightening to save 150,000 hours of bus service — King County Metro Transit has found enough savings to limit its cuts to 400,000 bus service hours per year instead of the 550,000 hours proposed this spring, says General Manager Kevin Desmond. That news will change the game for Seattle voters in November, when they consider whether to approve a car-tab and sales-tax increase for bus service.
► In today's Olympian — Is Olympia ready to raise minimum wage? — As cities like Seattle and SeaTac pursue a minimum wage of $15 an hour, Olympia City Councilman Jim Cooper wants the discussion to begin locally.
► In today's Tri-City Herald — Two Hanford contractors switch to 4-day work week — Workers will work 10 hours a day Monday through Thursday and have Fridays off at Washington River Protection Solutions and Mission Support Alliance. Together, they employ about 3,300 workers.
► In today's Seattle Times — King County Councilmember Reagan Dunn pleads guilty to DUI — Metropolitan King County Councilmember Reagan Dunn pleaded guilty Wednesday in Kittitas County to driving under the influence after driving his pickup into a ditch last month. He ran unsuccessfully in 2012 as a Republican for state attorney general.
---
AEROSPACE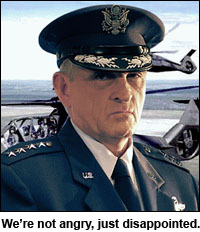 ► In the P.S. Business Journal — Air Force 'disappointed' in Boeing tanker delays; issues cost Boeing millions — Wiring bundle problems have pushed back the first flight of Boeing's KC-46 tanker from this June to November, although the company says this won't deter it from delivering the aircraft to the U.S. Air Force on time. An Air Force spokesman expressed concern over the delay, but said the critical issue is that Boeing meet its August milestone.
► From Reuters — U.S. House passes bill to avert government shutdown, extend Export-Import bank — The U.S. House of Representatives on Wednesday approved a stop-gap spending measure that averts an Oct. 1 government shutdown and extends the U.S. Export-Import Bank's ability to operate for another nine months. The measure, passed 319-108 with opposition evenly split between Republicans and Democrats.
EDITOR'S NOTE — Washington's entire Congressional delegation voted "yes," except Rep. Jim McDermott (D-7th).
► In the P.S. Business Journal — Boeing, Washington politicians quick to criticize House's shortened Ex-Im Bank authorization — The U.S. House of Representatives passed a nine-month extension of the Export-Import Bank Wednesday. Boeing was not impressed. "Congress has left thousands of small, medium and large U.S. exporters and their workers in limbo until the middle of next year and this will likely negatively impact U.S. sales to foreign customers," said a Boeing statement.
---
FEDERAL GOVERNMENT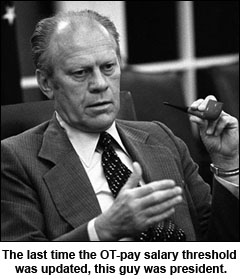 ► In today's NY Times — Deciding who gets overtime pay (editorial) — The differing treatment of hourly and salaried workers is an invitation to exploitation. By giving many low-paid workers white-collar titles like shift supervisor or assistant manager, employers justify paying them a salary rather than an hourly wage and deny them overtime. The salary threshold that defines a white-collar salary has barely budged since 1975, the last time it was updated for inflation. Today, the threshold is stuck at $455 a week, or $23,660 a year, which is below the poverty line for a family of four. Once an employer pays a worker more than that in salary, the worker is commonly no longer eligible for overtime. The fix is easy. Simply updating the salary threshold for inflation would raise it to nearly $1,000 a week. This change would make an additional 6.1 million salaried workers eligible for overtime
► In today's NY Times — FTC wary of mergers by hospitals — As hospitals merge and buy up physician practices, creating new behemoths, one federal agency is raising a lonely but powerful voice, suggesting that consumers may be victimized by the trend toward consolidation.
► In The Hill — Majority happy with ACA plans, poll finds — A majority of people who signed up for ObamaCare over the last year are happy with their plans, despite widespread discontent over how they signed up, according to a new poll. About 70% of people who bought healthcare plans through government exchanges said they were happy with their plans and believed they would receive high-quality care. Another 61% believed their plans were affordable.
► At TPM — Federal judge uses Hobby Lobby to excuse testimony in child labor case — A federal judge in Utah has ruled that a member of a fundamentalist offshoot of the Mormon faith may refuse to answer questions in a child labor investigation as a result of the Hobby Lobby ruling on birth control. Adam Winkler, a law professor at UCLA, said the ruling shows how "Hobby Lobby threatens to make religious believers a law unto themselves."
► In The Onion — New health insurance law lets employers refuse to cover contraceptives if they are morally opposed to women — Sponsored by Sen. Mitch McConnell (R-KY), the new law exempts businesses from including prescription contraceptives, morning-after pills, and other forms of birth control in their employee health plans if such companies object to females on moral or ethical grounds. Said McConnell: "An employer's choice to oppose women is among its most basic constitutional rights, and one that the government must uphold."
---
NATIONAL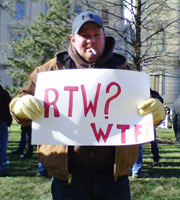 ► In the Cincinnati Enquirer — Is right-to-work dead in Ohio? — Republican Gov. John Kasich on Monday downplayed the importance of right to work to Ohio's effort to lure new businesses. Some conservative Republicans have called for Kasich to push right-to-work laws in Ohio, and Democrats have warned Kasich might prioritize the anti-union legislation if he's elected to a second term. But right to work hasn't come up in a conversation with a prospective Ohio CEO in two or three years, the governor said. "I don't have them say, 'Well, you know, if you only had right to work.' I just don't hear anything like that," Kasich said. "We have a pretty good labor climate here. You're not seeing a rash of strikes."
---
TODAY'S MUST-READ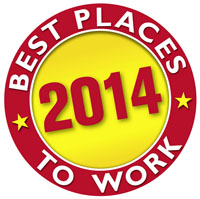 ► At AFL-CIO Now — Study takes down T-Mobile's 'facade of good behavior' toward workers —  If you looked at the list of awards T-Mobile has received over the past few years as a "Top Workplace," "Best Place to Work," "Best Employer," etc., you might be knocking on the door to apply for a job — despite the history of National Labor Relations Board complaints against T-Mobile for its alleged mistreatment of workers… A new study, "The Corporate Rating Sham: The Case of T-Mobile," finds that the majority of corporate recognition contests are based on self-nomination and self-reported data with little independent verification. The programs often lack transparency in terms of the criteria used for evaluation, resulting in the inclusion of questionable employers, and many of the firms conducting national evaluations also provide consulting services to the same companies they are supposed to be rating.
---
The Stand posts links to Washington state and national news of interest every weekday morning by 10 a.m.
WASHINGTON IS A UNION STATE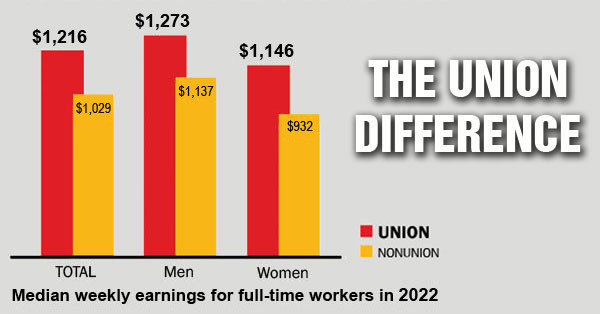 CHECK OUT THE UNION DIFFERENCE in Washington state: higher wages, affordable health and dental care, job and retirement security.
FIND OUT HOW TO JOIN TOGETHER with your co-workers to negotiate for better working conditions and respect on the job. Or go ahead and contact a union organizer today!