Boeing profits on automatic, yes on 1351, Gonzaga union…
Wednesday, October 22, 2014
---
BOEING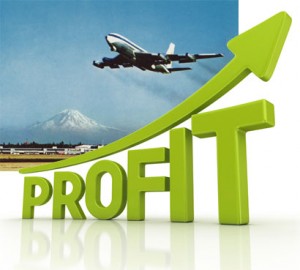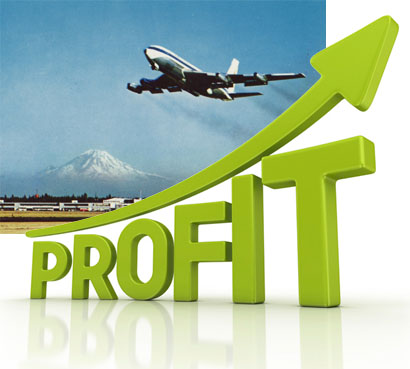 ► From AP — Passenger jets push Boeing's profit up 18 percent — Robust demand for commercial jets and an increased pace of production helped Boeing earn $1.36 billion in the third quarter, up 18 percent from the same period last year. The company is increasing its production rates, helping to improve its cash flow. During the quarter, Boeing delivered 186 commercial jets, up from 170 during the same period last year.
► In today's (Everett) Herald — Boeing breaks ground on 777X wing plant at Paine Field — Excavators and backhoes hummed in the background as Boeing executives and politicians shoveled dirt at a ground-breaking ceremony Tuesday for the company's 777X wing fabrication center.
EDITOR'S NOTE — You say tomato…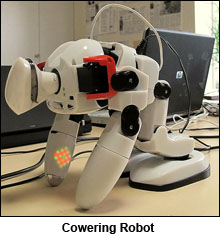 ► In today's (Everett) Herald — New Boeing 777X wing plant: A lot of automated equipment, not so many workers — Despite its size, the new 777X facility will only increase employment on the 777 program by about 10 percent because so much of the new work will be automated, said Eric Lindblad, vice president of 777X Wing Integration. He said this increase might amount to "several hundred" jobs.
EDITOR'S NOTE — ….they say tomahto…
► In today's Seattle Times — Boeing 777X to bring 10 percent more production jobs than today's 777 — Production of the Boeing 777X will employ about 10 percent more factory workers than the 777 line today, a Boeing executive said Tuesday at the groundbreaking ceremony for the new 777X composite wing center behind the main widebody jet plant in Everett.
---
STATE GOVERNMENT

► In today's Olympian — State could trump Hobby Lobby decision (editorial) — A group of Democratic state senators hopes to prevent discrimination against women by employers who refuse to offer contraceptive coverage in their health-care plans. A bill they plan to introduce in the 2015 Legislature would overturn the effects of the U.S. Supreme Court's Hobby Lobby decision in the state of Washington. It's a winning legal argument that would protect our state's long tradition of women's rights to reproductive health care, and specifically their access to insurer-provided birth control. The legislation's political fate is less certain, especially if Republicans retain control of the Senate in this fall's elections. Anyone concerned about antidiscrimination protections for women, minorities and LGBT people should hope the bill succeeds.
► In today's Seattle Times — Hey, we're world class! For truly terrible traffic (by Danny Westneat) — People who study the psychology of commuting theorize that once daily travel times reach an upper limit, people start to break. Other than a few hardy super-commuters, most people will move, change jobs or begin loudly agitating for political change rather than keep up with the self-torture.
---
ELECTION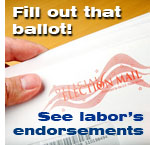 ► At Slog — Vote 'YES' for smaller class sizes with Initiative 1351 (editorial) — "(The Seattle Times editorial board) will tell you that Initiative 1351, which mandates smaller average class sizes in Washington state schools, costs too much — $1 billion a year for four years. The State Legislature, these people say, will be forced to slash social services to pay for it, and hey, the Legislature's already working to improve schools via the McCleary decision. NEWS FLASH: A functional education system does indeed cost more than we're spending — our class sizes are 47th in the nation — and Republicans are always going to be slashing at social services no matter what we vote on. We need to fight them and raise revenue instead of giving in and accepting a (worse) state full of stupider children. Also, let's not forget that whole contempt thing. The Legislature is such a failure at funding McCleary reforms that they've run afoul of the (darn-blasted) State Supreme Court and should be in jail (cooling their heels) already. I-1351 would do one giant, tangible, McCleary-satisfying thing to improve education. Don't let stupid Republican threats trick you out of voting for something that is THE (GOSHDERN) RIGHT THING TO DO. Vote yes.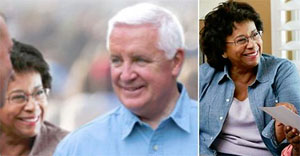 ► In the Daily Mail — Black woman Photoshopped into Penn. governor's campaign picture –The news that Pennsylvania Gov. Tom Corbett (R) has Photoshopped a black woman into his campaign picture is sweeping social media sites as he struggles to make up a deficit of 15 points against Democrat Tom Wolf.  Corbett has struggled to court minority voters in the past. Last year he was forced to apologize after saying he didn't have any Latino cabinet members and adding, "If you can find us one, please let us know."
EDITOR'S NOTE — This is the same guy whose appointed cronies just unilaterally cancelled the union contract of teachers in Philadelphia in the name of "reform." Learn more.
► In today's Tampa Bay Times — Florida Gov. Rick Scott rescheduled execution to accommodate political fundraiser — There is no graver responsibility and act of state government than an execution. In Florida this week, a campaign fundraiser takes precedence.
► In today's Washington Post — Big spending by parties, independent groups drowns airwaves in negative attacks — The record amount of independent spending swamping this year's congressional races is fueling a deeply negative political atmosphere, as attack ads from independent groups overwhelm the messages of candidates in many competitive races.
---
LOCAL

► In the Gonzaga Bulletin — Gonzaga adjuncts push for unionization — Adjunct and contingent professors at Gonzaga have begun the process of forming a union, arguing that the GU's treatment of them is incongruous with the university's mission. A union would give adjuncts and contingents an equal legal standing with the administration and a forum through which to express their concerns, according to adjunct professor of philosophy and theology Scott Kinder-Pyle. He argues that unionization will help by organizing adjuncts and contingents under a single banner. Major concerns among adjuncts include pay, health benefits and security in knowing that contracts won't change arbitrarily.
► At JC28.org — Teamsters Joint Council 28 mourns the loss of Brian Davis — We are saddened to inform you that Teamster Local 174 Business Agent and Joint Council 28 Freight Director Brian Davis tragically passed away on Sunday, Oct. 19.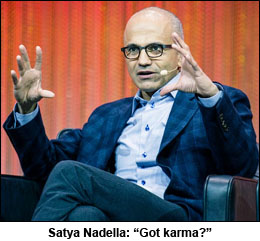 ► From KING 5 — Microsoft CEO's comp could be eventually worth over $147 million — Microsoft's Satya Nadella may be on the hot seat with women for his recent comments on pay, but his compensation as CEO of the software giant could eventually be worth more than $90 million and he could eventually receive far more over for hitting performance targets.
---
NATIONAL

► In today's NY Times — Nation's confidence ebbs at steady drip — In taking office during two overseas wars and the Great Recession, President Obama set out to restore society's frayed faith in its public institutions, saying that the question was not whether government was too big or small, "but whether it works." Six years later, Americans seem more dubious than ever that it really does. With every passing week or month, it seems, some government agency or another has had a misstep or has been caught up in scandals that have deeply eroded public confidence.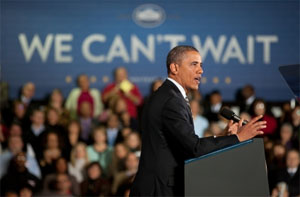 ► At AFL-CIO Now — AFL-CIO calls for presidential action on worker protections against Ebola — To protect the nation's health care workers and the public from exposure to the Ebola virus, President Barack Obama should use his executive authority to put in place mandatory protections and other workplace standards for hospitals and other health care facilities, the AFL-CIO urges.
► From AP — Multiple efforts to ban child labor on tobacco farms — Two years after the Obama administration backed off a rule that would have banned children from dangerous agriculture jobs, public health advocates and lawmakers are trying anew to get kids off tobacco farms. The new efforts were jumpstarted by a Human Rights Watch report in May that said nearly three-quarters of the children interviewed by the group reported vomiting, nausea and headaches while working on tobacco farms.
► In today's Washington Post — Federal retirees to get 1.7% cost-of-living adjustment — Federal retirees will receive a cost-of-living adjustment to their annuities of 1.7 percent in January, which translates into an increase of about $50 a month on average for those who retired under the older of the two main federal retirement systems, and about $20 a month on average for those retired under the newer system.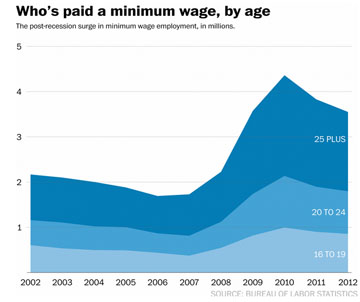 ► In today's Washington Post — Chris Christie needs to update his stereotypes about the minimum wage — "I'm tired of hearing about the minimum wage," Gov. Chris Christie (R-N.J.) told the U.S. Chamber of Commerce on Tuesday. "I really am. I don't think there's a mother or a father sitting around the kitchen table tonight in America saying, 'You know, honey, if our son or daughter could just make a higher minimum wage, my God, all of our dreams would be realized'." The truth is about half of minimum wage earners are over the age of 25. Fewer than a quarter — and in the immediate wake of the recession, just over a fifth — of minimum wage earners were between 16 and 19.
► In the Atlanta J-C — It's health-care decision time for some big employers — Under the "employer shared responsibility" provision of the Affordable Care Act, businesses with 100 or more full-time employees or equivalents must offer affordable coverage to most of their workers by Jan. 1 or pay a penalty.
---
The Stand posts links to Washington state and national news of interest every weekday morning by 10 a.m.
Short URL: https://www.thestand.org/?p=35277
Posted by
David Groves
on Oct 22 2014. Filed under
DAILY LINKS
. You can follow any responses to this entry through the
RSS 2.0
. Both comments and pings are currently closed.