Fair wages, quality public services embody holiday season's values
By JOHN BURBANK
---
(Dec. 5, 2014) — Thanksgiving is in our wake, and Christmas is upon us, with a vengeance of catalogs, push e-mails, to-do lists and gifts to buy.
It is American consumerism at its apex. We Americans like to wrap ourselves in football, new automobiles, beer, espresso drinks and other things, or, at least, wish we could when we can't or shouldn't. In fact, we enable these material things to take over the spirit of the winter solstice. For Christians, that may be best embodied in the four Sundays before Christmas, each symbolizing an ethic of life. Last Sunday it was hope, next Sunday it will be peace, the following Sunday will be joy, and the Sunday before Christmas will be love.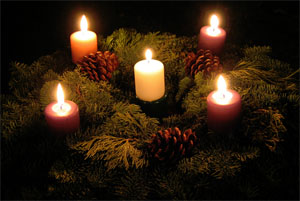 I know the advent not because I am a Christian, which I am not, but because my mother laid out the advent wreath and candles at Sunday dinner, and each Sunday we lit first one, then two, then three, and then four Advent candles, and then the center one for Christmas.
These candles may shine a light on the humanistic values of the season, as opposed to the best shopping deals at Target.
Take hope, for example. Hope is a powerful ingredient for the human endeavor. With hope, you tell yourself that something is possible. You focus your mind and resources, your time and energy, on making that something possible. You reach out to others to enable progress toward a mutual goal. Hope sits inside you. It is not a shiny gadget. It is much more valuable. Without hope, that gadget, like a cell phone, just absorbs your time, your energy, … and your pessimism. With hope, you make that gadget part of the plan to realizing the possible.
Peace is pretty obvious. It is much easier to construct a humane society in an era of peace rather than by going to war. But peace is not just about a conflict 8,000 miles away. It is about how we treat and respect our family, our friends, our neighbors, and especially those we don't know. In a peaceable society, we can walk without fear.
Joy is the presence of happiness, good feelings, good greetings, smiling and embracing. We greet others and we bring them joy. And they greet us and we feel happy.
And love is the fourth advent word.
Each of these words are values and symbols that rise above things. Taken to heart, they inspire the best values of being human. Hope, peace, joy, and love … ingredients for a humane society.
Think of the opposites of these words: hopelessness, war, anger, hate. Those are the ingredients for a person or a whole society falling apart. We want to believe that we are a hopeful, peaceful, joyous, and loving people. But are we?
Christmas enables us to say "yes," but the reality of our society says "no."
One out of seven people in our state live in poverty. That's defined as an income of $23,834 or less for a family of four. Meanwhile, total income In our state is $380 billion. That's $25 billion more than it was in 2008. This equals $54,000 for every woman, man and child in our state. That money is highly concentrated among the already privileged and the new wonderstars of our economy. All those Amazon computer programmers and professionals are doing quite well. But go into an Amazon warehouse and you will find a story of wage impoverishment.
Wage impoverishment is compounded by the squeeze on public services, such as education and mental health. Our public policy enables the opposite of hope, peace, joy and love, precisely by not taxing the privileged and wealthy among us. As long as we refuse to tax the wealthy, we will not be able to fully fund public services. So our community colleges and four-year universities have instead doubled tuition, and students have nowhere to go but into debt to complete college. We have created hopelessness and anxiety, not hope and peace.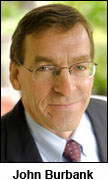 You want a holiday season with hope, peace, joy and love? Let's try building a society upon those same values. That takes money and taxes. And yet, that would be a true Christmas present … for all of us.
---
John Burbank is the executive director and founder of the Economic Opportunity Institute in Seattle. John can be reached at john@eoionline.org.
WASHINGTON IS A UNION STATE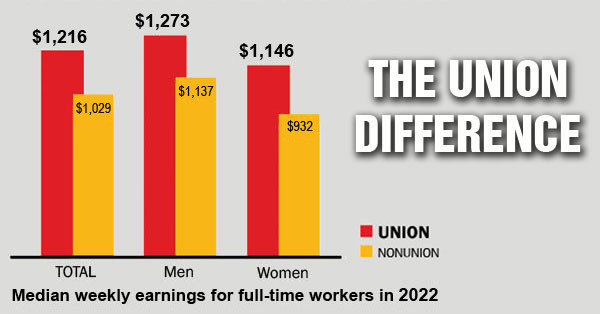 CHECK OUT THE UNION DIFFERENCE in Washington state: higher wages, affordable health and dental care, job and retirement security.
FIND OUT HOW TO JOIN TOGETHER with your co-workers to negotiate for better working conditions and respect on the job. Or go ahead and contact a union organizer today!