'Unity Rallies' Thursday, the other shutdown, GOP ♥'s lower wages…
Tuesday, June 16, 2015
---
STATE GOVERNMENT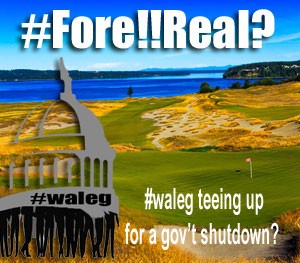 ► From WFSE — 'Public Service Matters' Unity Rallies on Thursday — The Washington Federation of State Employees is coordinating "Unity Rallies" for this Thursday, June 18, were coordinated for the first day of the U.S. Open golf championship at Chambers Bay in Pierce County. Many legislators, who are getting 11% raises granted by an independent board, are expected to attend the U.S. Open instead of working to avert an impending government shutdown and layoffs of thousands of state workers whose 4.8% negotiated pay raises are also in jeopardy in the budget impasse. The growing list of June 18 events is posted online.
► From HA Seattle — State GOP anti-taxers have lost editorial boards on capital gains tax (by Goldy) — Washington's tax structure is absurdly regressive. There's simply no arguing with that fact. And now the newspaper editorial boards have finally acknowledged that our revenue system is insufficient as well.
► From Crosscut — Carbon initiative not a good deal for poor (by Rich Stolz and Rebecca Saldana) — Social justice cannot be achieved through rebates alone. I-732's "tax swap" carefully preserves our state's regressive revenue system. But for Washington's most highly impacted communities, maintaining the status quo is not enough.
► In today's Oregonian — Oregon House speaker to introduce proposal for $13 minimum wage — Democratic House Speaker Tina Kotek said that she's pushing forward with a proposal to raise the statewide minimum wage to $13 an hour by 2018.
---
FAST TRACK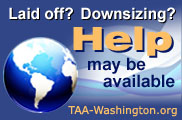 ► From KPLU — Former timber workers say assistance must continue despite derailed trade agreement — The vote in the U.S. House last Friday that effectively stalled President Obama's push for a big Asia-Pacific trade deal has brought attention to a little known worker assistance program called Trade Adjustment Assistance. That program's been around since the 1960s to help Americans who lose their jobs due to global trade… After he lost his pulp mill job, Bill Messenger came to work for the Washington State Labor Council to help workers apply for TAA. He's almost like a bereavement counselor, showing up at factories right after employees find out they're losing their jobs.
► From The Hill — House punts on trade — House GOP leaders are punting on voting again on President Obama's trade agenda, possibly until the end of July.
► From Huffington Post — GOP on trade deal: 'No one will be negotiating with Leader Pelosi on a path forward' — Speaker Boehner has no plans to negotiate with House Democratic Leader Nancy Pelosi after her caucus torpedoed the trade deal, a GOP leadership aide says. Without talks between Boehner and Pelosi, it's difficult to see how Obama's trade agenda can be revived.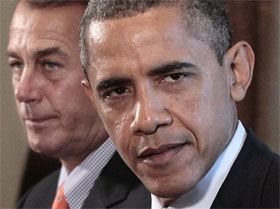 ► From the Hill — Three ways GOP could save trade bill — GOP leaders have no good options as they scramble to resuscitate Fast Track. #1: Vote on TAA again. The challenge is that, following Friday's 126-302 vote against TAA, Obama and Boehner need more than 90 lawmakers to switch their votes from no to yes. #2: Vote on the entire Senate trade package. House GOP leaders decided to split the package into separate votes. If TAA fails a second time, GOP leaders might decide to push the Senate package as a whole. #3: Vote on a standalone Fast Track bill. But because a stand-alone TPA bill would not be tied to a workers' aid provision, aides believe it would lose support from the 14 Senate Democrats who helped pass it last time.
► From the Hill — Corporate groups vows: Trade deal will not die — Business groups are expressing renewed determination to push trade legislation to President Obama's desk.
► In the Washington Post — Labor buys 'thank you' ads for lawmakers who blocked Fast Track
► From Huffington Post — Elizabeth Warren explains Obama's trade troubles:
I don't doubt President Obama's sincerity when he claims that this trade deal is going to be tough, that it's going to have unprecedented protections for workers, or for the environment. The problem is that we have heard nearly identical promises about trade agreements for more than 20 years now — from President Clinton, from President Bush and from President Obama himself.

In the real world, experience shows that those trade agreements have failed to curb the worst labor abuses in our partner countries. They have failed to meet the environmental goals. And so, it's the reality. The question is not one of integrity, the question is one of what kind of risks should the American people take. And I don't think this is one we should take.
---
BOEING
► From AP — Boeing racks up 737 orders at Paris Air Show — Boeing landed the biggest order so far of the Paris Air Show with a deal Tuesday for 100 of its 737s.
► In the PSBJ — 747 gets cold shoulder as two airlines scoop up 777 freighters — The good news is that the sale of nine 777 aircraft are a substantial step in the company's need to keep selling up to 60 classic 777s yearly to keep production at the Everett facility at full rate until the new 777X replaces it. But what's notable is that the Monday sales were not for Boeing 747-8F freighters.
► In the PSBJ — Washington aerospace suppliers stretch to meet rising demand from Boeing, Airbus — Engine makers' supply chains could be the weak link, particularly in Washington state, as the jetmakers eye ever-higher single-aisle production rates.
---
FEDERAL GOVERNMENT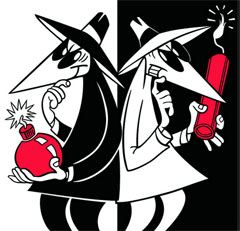 ► From the Hill — Congress paddles toward brink of government shutdown — Democrats are adamant that Republicans back off their plans to increase defense spending without doing the same for nondefense programs. To try to force the party's hand, Senate Democrats say they will block every annual spending bill unless Republicans agree to a budget summit. Republicans say they have no intention of caving to Democratic demands.
► From Reuters — Most Americans want Congress to ensure Obamacare subsidies — A majority of Americans say Congress should make sure Obamacare subsidies to buy health insurance are available nationwide if the Supreme Court rules that the payments in at least 34 states are illegal, according to a poll released on Tuesday.
---
NATIONAL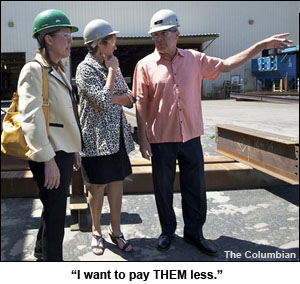 ► From AP — In next strike against unions, GOP states go after wage laws — Conservative legislators are targeting "prevailing wage" statutes, now on the books in 31 states, that require paying the local wage and benefit rate on government construction projects such as building schools, fire stations and local roads.
► From Think Progress — Kansas lawmakers' solution to self-inflicted budget disaster: Tax the poor — Kansas lawmakers have approved a slate of regressive tax hikes that will balance the state's budget by targeting low-income workers and their families.
► From Reuters — Wal-Mart tapped charity to ease market entry, critics say in complaint — An IRS complaint accuses Walmart's charitable foundation of violating its tax exempt status by using donations in an attempt to facilitate store openings in urban areas.
► In the LA Times — Labor leaders' credibility slips — For some, L.A.'s historic $15 minimum wage ordinance has been tainted by labor leaders' last-minute push for an exemption for unionized workplaces. The request for a union waiver — proposed and then abruptly shelved — drew national attention, much of it negative.
---
INTERNATIONAL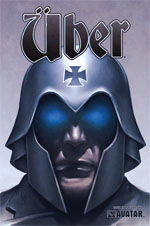 ► From Gawker — Uber cracks down on Chinese workers' right to protest — Uber warned its drivers in China last Friday to stay away from mass protests against the ride-sharing service in the interest of "social order," and threatened to fire any driver caught lingering near a protest scene. The company said it intended to enforce the order by tracking drivers' GPS records to catch anyone who might disobey.
EDITOR'S NOTE — It's always enlightening to see how certain corporations will behave when unfettered by laws protecting human rights.
---
The Stand posts links to Washington state and national news of interest every weekday morning by 10 a.m.
Short URL: https://www.thestand.org/?p=41220
Posted by
David Groves
on Jun 16 2015. Filed under
DAILY LINKS
. You can follow any responses to this entry through the
RSS 2.0
. Both comments and pings are currently closed.