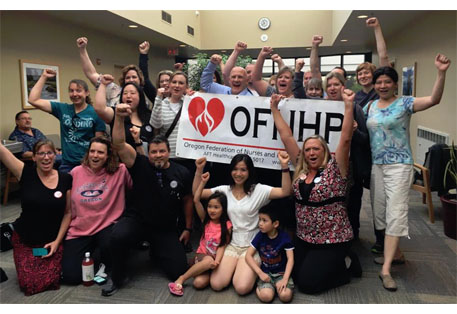 The vote on June 1 and 2 culminated after nearly two years of work by the technical professionals to form a union. It was a decisive victory, in which the techs voted 211 to 77 in favor of the union. Many of them had aspired for years to be unionized, but previous attempts failed. The hospital was known as Southwest Washington Medical Center until it merged with the PeaceHealth network in 2010. Nurses at the hospital unionized in 1998; they are represented by the Washington State Nurses Association, an AFT affiliate."It's overwhelming. We sent the message that we wanted to send," says Eric Quinn, a CT tech who has worked at the hospital for 12 years. "We didn't just win — it was a blowout."

The PeaceHealth techs want to address several priorities through their union. They are most concerned about worsening conditions like short staffing and lack of access to educational opportunities. Over the years, there have been cuts to technical professional staff, which has made providing high-quality patient care much more difficult. In addition, benefits such as paid leave and health insurance have been cut.

Quinn says voting for the union is a chance to turn things around at the hospital. "I saw potential for real change, for us to have a voice," he says. "I work hard. I want to do my job and not have to worry about staffing levels. My motivation is to have a stable, safe working environment."

The techs also chose the AFT because there is strength in numbers. "The nurses and techs together make us stronger," says Ali Shaw, a respiratory therapist who has worked for seven years at PHSW. Quinn agrees: "A win presents a united front of all hospital employees."

The new union, PeaceHealth Southwest Caregivers United, has 310 technical professionals, including MRI, respiratory, mammography, surgical, radiology, CT, ultrasound, anesthesia and pharmacy techs; physical and occupational therapists; and LPNs. They will be part of the Oregon Federation of Nurses and Health Professionals, an AFT affiliate.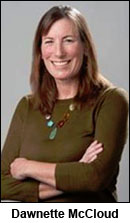 "Healthcare workers are choosing union representation now more than ever due to rampant understaffing. By working together in a union, we can create safer conditions for workers and patients," says OFNHP Executive President Dawnette McCloud.
"Across the country, healthcare professionals are joining our union because they see that union representation gives them a vehicle to advocate for respect, voice, and fair pay and benefits for themselves, and for better conditions for the patients they serve," says AFT President Randi Weingarten. "In recent years, conditions for licensed technical workers at PeaceHealth Southwest have grown worse and worse—with layoffs, the loss of paid leave, fewer benefits and dangerously low staffing. Health professionals' working conditions are patients' healing conditions—now that they've formed a union, these workers have a new way to advocate for themselves and their patients."