Invest in WA, Hanjin bankruptcy, not Trump's immigrant…
Thursday, September 1, 2016
---
STATE GOVERNMENT

► From KIRO — 99% of Wash. state employees paid less than their counterparts
ALSO at The Stand — State employees urge Inslee: Close the pay gap!
► In today's Olympian — State workers rally at Capitol as negotiations continue — The state has reached tentative collective bargaining agreements with more than a dozen unions, but negotiations continue with eight more, and another six are in arbitration.
► In today's Spokesman-Review — State workers rally at Capitol — Some signs called on Gov. Jay Inslee — whose office is one floor down from the Rotunda — to give workers a raise and one speaker led the crowd in a chant of "Jay Inslee get in line. Public employees are way behind."
► Previously from KUOW — Unionized state employees to rally for higher pay
---
LOCAL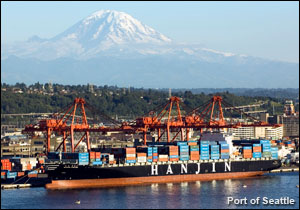 ► In today's Seattle Times — Bankruptcy of Hanjin, key Port of Seattle customer, stalls shipments of consumer goods — Hanjin Shipping Co.'s vessels are getting stranded at sea after the South Korean container mover filed for court protection, roiling the supply chain of televisions and consumer goods ahead of the holiday season. Hanjin is the key user of Seattle's Terminal 46. The Port of Seattle agreed to millions of dollars in improvements to the terminal in 2012 to assure Hanjin remained a customer.
► From KING — Hanjin Shipping files for bankruptcy — Marine ports worldwide, including in the Northwest, are scrambling after South Korea's Hanjin Shipping filed for bankruptcy Wednesday.

► In the Wenatchee World — Idled Alcoa may face big penalties for shutting down — Alcoa is facing millions of dollars in penalties for not keeping its Wenatchee Works smelter operating and its employees on the job, community leaders learned Tuesday. The aluminum company faces in December an $8 million payment to the Chelan County PUD for 12 consecutive months of idled operations at Wenatchee Works. If the plant has not restarted within 18 months — by about June 2017 — it will owe the PUD a $67 million penalty, PUD officials said.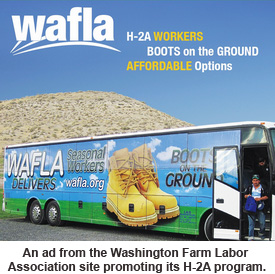 ► In today's Yakima H-R — Use of federal guest worker program makes up increasing portion of Yakima Valley agriculture workforce — Growers can only hire through the H2-A program if they've already looked to hire domestic workers. They have to provide housing and transportation from Mexico for the workers contracted under the federal program. And all workers on farms using the program — guest and domestic — are required to earn at least $12.69 an hour… The program also has been criticized by workers rights and legal aid groups that say workers in the program have little recourse if they are mistreated and they can't just go home.
ALSO at The Stand — WSLC, others seek state probe of farm wage manipulation (Jan. 6, 2016) — Farm workers' advocates have requested an investigation into whether the Washington Farm Labor Association and potentially others engaged in unlawful activity to depress farm worker wages and working conditions in the federal H-2A program.
► In the Columbian — Evergreen teachers approve contract — The Evergreen Public Schools' teachers union on Tuesday overwhelmingly approved a three-year contract that includes 14.5 percent pay raises over the three-year period — 4.5 percent this school year and 5 percent each year afterward. The vote officially averts a strike from interrupting the first week of school.
► In the (Everett) Herald — Mukilteo teachers approve new 3-year contract with district — Mukilteo teachers and educational specialists have approved a new three-year contract that includes a 3 percent raise for teachers and other certificated staff during the 2016-17 and 2017-18 school years and a 2 percent raise during the contract's final year.
► In the News Tribune — KPLU officially begins broadcasting as KNKX
---
NATIONAL ELECTIONS

► From AP — Poll: More voters trust Clinton on health care — From Medicare to medical costs, more voters trust Democratic presidential candidate Hillary Clinton to do a better job on health care issues facing the nation, according to a Kaiser Family Foundation poll.
► In today's Washington Post — Clinton just made a very important announcement — and hardly anyone is talking about it (editorial) — The Democratic presidential nominee released a wide-ranging mental-health strategy — and it has a real chance of becoming law.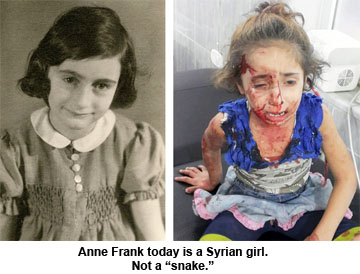 ► In the Seattle Times — At Everett rally, Trump slams Clinton, Syrian refugees — Trump compared the Syrian refugees to a "vicious snake" — reading the lyrics to a song about a woman who takes in a half-frozen snake only to have it fatally bite her. "You knew damn well that I was a snake before you took me in," Trump said, reciting the reptile's taunt of the dying woman.
EDITOR'S NOTE — If you want to learn the truth, click here to learn about the worst humanitarian crisis of our time, and click here to learn about the scale (just 10,000 of an estimated 4.7 million who have fled the country) and the vetting process of refugee resettlement in America.
► In the Seattle Times — Anti-refugee hype ignites quiet backlash of compassion in U.S. (by Danny Westneat) — Remember last fall, when Republicans whipped up a frenzy about Syrian refugees? Well, the refugees came anyway, so far without incident. Relief agencies say they were helped by an unexpected "backlash to the backlash" that hasn't gotten near the attention it deserves.
► In the (Everett) Herald — Trump fills an arena and promises a fulfilled country — Trump did not mention the Boeing Co., which he has previously said will shutter operations in the U.S. and move to China if Clinton is elected… State Sen. Kirk Pearson and two other senators attended. But the biggest GOP names on this fall's state ballot skipped the event, including Bill Bryant, who is running for governor, and Chris Vance, who is vying for the U.S. Senate.
► From KING 5 — Local Democrats slam Trump's dangerous, divisive rhetoric
► In today's NY Times — Trump gambles on immigration but sends conflicting signals — His dual speeches in Mexico City and Phoenix were so jarring that his true vision and intentions were hard to discern.
► In today's Washington Post — Under Trump's latest plan, more than 6 million could be deported
---
TODAY'S MUST-SEE
► From the AFL-CIO — Not Trump's immigrant — This is the story of Tefere Gebre — his life, and almost death. It's a story of the American Dream realized in the most dramatic way and of a person who has dedicated his life to helping others do the same.
---
TRANS-PACIFIC PARTNERSHIP

► In the (Aberdeen) Daily World — Senate won't vote on TPP this year, McConnell says — The Senate will not vote on the Trans-Pacific Partnership this year because of "serious flaws" in the agreement, Majority Leader Mitch McConnell told a farm group, effectively ending President Barack Obama's drive for congressional approval before he leaves office in January.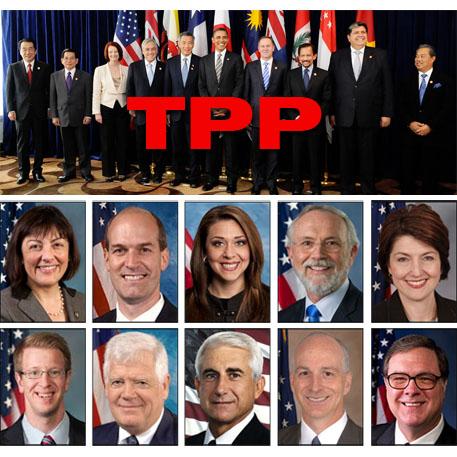 ► From Reuters — Pacific trade pact remains top issue for Obama administration — The successful conclusion of the Trans Pacific Partnership trade talks remains the top legislative item for the United States, a top economic adviser to President Barack Obama said on Tuesday.
► In the Seattle Times — TPP: Trade agreements can be good. This one is not. (letter) — In addition to rejecting the TPP, we must do much more to foster an economy that supports all our people. I work in aerospace, and I favor pacts that create a level playing field. Too bad TPP doesn't do that.
► In the Washington Post — The shortcomings of the Obama administration's latest pitch on the TPP (by Jared Bernstein) — Globalization won't stop if the TPP goes down. Container ships won't weigh anchors; trade volumes will not cease to grow. Neither will countries stop seeking geopolitical advantages, blocking potential adversaries or strengthening ties with allies. My hope is that they'll just have to do so, for now, without a trade deal that would have made economic life harder for a group of workers and communities for whom economic life is hard enough already.
---
FEDERAL GOVERNMENT
► From AP — NLRB orders Volkswagen to begin bargaining with UAW — The NLRB voted unanimously to order Volkswagen to engage in bargaining with a group of skilled-trades workers who voted to be represented by the UAW at the German automaker's lone U.S. plant in Tennessee.
► In the Washington Post — NLRB decides charter schools are private corporations, not public schools — The decisions apply only to the specific disputes from which they arose, involving unionization efforts at charter schools in New York and in Pennsylvania. But they plunge the labor board into a long-running debate over the nature of charter schools.
---
NATIONAL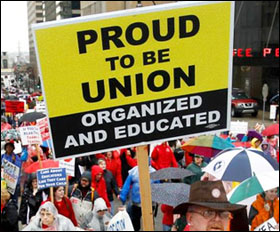 ► In the (Everett) Herald — Decline of unions takes a big bite out of nonunion paychecks — Studies have shown collective bargaining bolsters wages of all workers, regardless of union status, by establishing industry standards or encouraging nonunion employers to raise pay to discourage their workers from organizing. The weakness of unions today has markedly reduced that wage effect, to as much as one-half of what it was in the late 1970s, according to a new report from the Economic Policy Institute.
---
The Stand posts links to Washington state and national news of interest every weekday morning by 10 a.m.
Short URL: https://www.thestand.org/?p=51646
Posted by
David Groves
on Sep 1 2016. Filed under
DAILY LINKS
. You can follow any responses to this entry through the
RSS 2.0
. Both comments and pings are currently closed.