#ImWithChuck, Uber hearing, fast-food Labor Secretary, We the People…
Thursday, December 8, 2016
---
#ImWithChuck
UPDATE: Sign this petition stating you are with Chuck!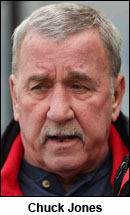 ► From Huffington Post — Trump attacks president of union that represents Carrier workers — President-elect Donald Trump took a break Wednesday from preparing to lead the free world to write a nasty tweet about a guy in Indiana he saw on TV. "Chuck Jones, who is President of United Steelworkers 1999, has done a terrible job representing workers," Trump tweeted. "No wonder companies flee country!"
► In today's Washington Post — Union leader criticized in Trump tweet gets threatening calls — Trump fired back after USW 1999 President Chuck Jones said he believed the president-elect lied to Carrier workers in Indiana. Jones said his phone started ringing soon after Trump tweeted about him. Callers made threats including, "You better keep your eye on your kids."
EDITOR'S NOTE — #ImWithChuck
---
LOCAL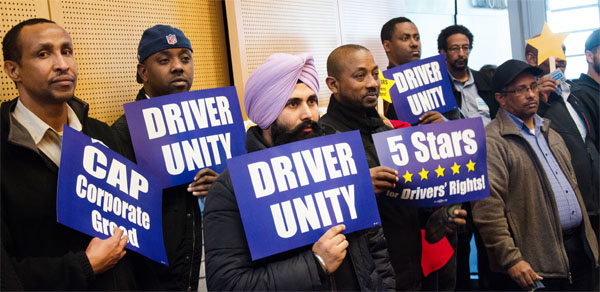 ► From KUOW — For-hire drivers spar over Seattle's proposed unionization rules — More than 200 people gathered at Seattle City Hall Tuesday afternoon to talk about how drivers for companies like Uber and Lyft could potentially unionize. The hearing was held to talk about draft rules the city released a couple weeks ago regarding an ordinance the Seattle City Council passed last year.
► From KUOW — Uber and Teamsters find common ground on one part of bargaining process — Uber and a local Teamsters union think all drivers should have a say. Uber said denying some people a vote will silence them on decisions that affect their work. Teamsters Local 117 agrees. But union organizer Dawn Gearhart thinks votes should be weighted so that full-time drivers have a bigger voice.
► From The Stranger — Uber's anti-union scare campaign may be working — Throughout the hearing, the talking points from drivers who oppose unionizing also mirrored Uber's ongoing anti-union ad campaign: They fear losing flexibility and worry a union might mandate when and where they can drive.
ALSO see coverage of the hearing from PubliCola. Apparently The Seattle Times didn't bother covering this first-in-the-nation effort, which brings us to…
► From The Stranger — More buyouts, possible layoffs coming to Seattle Times — In what has become a grim holiday tradition, the Seattle Times told staffers Wednesday it is offering buyouts ahead of expected layoffs. It's unclear how many positions will be cut and how many of those will be in the newsroom.
► In today's Olympian — Fracking protesters should lay off port workers (editorial) — It's legal to ship proppants in the United States to serve the oil industry's fracking wells. But protesters upset by the practice are overstepping bounds in downtown Olympia by surrounding a Port of Olympia employee's truck and banging on its hood.
---
THIS WASHINGTON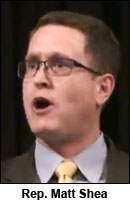 ► In today's Spokesman-Review — Matt Shea, Bob McCaslin propose creating new state called "Liberty" in Eastern Washington — Spokane Valley Reps. Matt Shea and Bob McCaslin, along with fellow Republican Rep. David Taylor of Moxee, have proposed splitting Washington in two and renaming the eastern half Liberty.
YESTERDAY at The Stand — Shea Nutter: Give me Liberty or give me 'right-to-work' (or both)
---
THAT WASHINGTON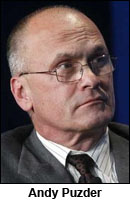 ► This morning from the Wall St. Journal — Trump to name fast-food CEO as labor secretary — President-elect Donald Trump is expected to name fast-food executive Andy Puzder, chief executive of CKE Restaurants Holdings Inc., the parent company of the Carl's Jr. and Hardee's burger chains, as labor secretary. Puzder has been a vocal advocate for restraining minimum wage increases and getting rid of the Affordable Care Act.
► From Fortune (March 7, 2016) — This fast-food CEO wants to replace workers with robots — CEO of CKE Restaurants Andy Puzder wants to take humans out of the fast food equation. The Carl's Jr. and Hardee's parent company could soon implement an employee-free operation… "You order on a kiosk, you pay with a credit or debit card, your order pops up, and you never see a person." … Additionally, Puzder would never have to worry about an employee lawsuit again. Machines are "always polite, they always upsell, they never take a vacation, they never show up late, there's never a slip-and-fall, or an age, sex, or race discrimination case," he said.
► In today's NY Times — Trump selects ally of fossil fuel industry to lead the EPA — Scott Pruitt, the Oklahoma attorney general, has been a key architect of the legal battle against President Obama's climate change policies.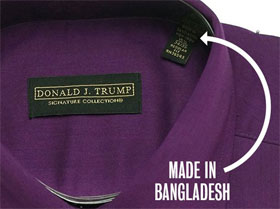 ► From AP — Study: Thousands of Bangladesh kids working 64 hours a week — Thousands of Bangladeshi children who live in the capital's slums are working illegally for an average of 64 hours a week, with many employed by the garment industry making clothing for top global brands, according to a report released Wednesday. At the age of 10, about 8 percent of slum-dwelling children had jobs, the report said. By the time they reached 14, almost half were already working.
---
NATIONAL
► In today's Seattle Times — Grocery-workers union lashes out against new Amazon store — The largest union representing grocery-store workers has come out against Amazon.com's launch of a store sans cashiers, a sign of how a recent generation of futuristic technology comes with a dose of angst for big parts of the workforce. "Amazon believes that America's hardworking men and women are irrelevant to customers — they couldn't be more wrong," says UFCW President Marc Perrone.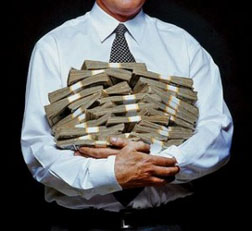 ► In the NY Times — A bigger economic pie, but a smaller slice for half of the U.S. — Even with all the setbacks from recessions, burst bubbles and vanishing industries, the United States has still pumped out breathtaking riches over the last three and half decades. The government now uses a substantial share of that bounty to hand over as much as $5 trillion to help working families. Yet for half of all Americans, their share of the total economic pie has shrunk significantly, new research has found.
► From The Atlantic — How to kill the middle class — Beginning with the elections of 2010, when a wave of Tea Party, anti-government candidates won statewide offices across the country, states have passed legislation to diminish the power of unions, and that's had a very real effect on middle-class Americans.
► From AFL-CIO Now — D.C. Council advances expansive family and medical leave rules — The Council advances its Universal Paid Leave bill, which includes eight weeks of parental leave, six weeks of family leave and two weeks of medical leave, making it one of the nation's most generous packages of family and medical leave benefits.
► In today's NY Times — Portland adopts surcharge on CEO pay in move vs. income inequality — Moving to address income inequality on a local level, the City Council in Portland, Ore., voted on Wednesday to impose a surtax on companies whose chief executives earn more than 100 times the median pay of their rank-and-file workers.
---
COPROPHILIA
► In today's NY Times — 'You gonna die': Woman indicted in threats to father of Sandy Hook victim — Lenny Pozner's 6-year-old son was gunned down at school. Then death threats came from people who believed a conspiracy theory that the mass shooting that left 27 dead was an elaborate hoax.
► In today's NY Times — 'The intel on this wasn't 100%,' says pizzeria gunman — Edgar Welch describes from jail his thoughts leading up to his decision to fire an assault rifle inside Comet Ping Pong in Washington, D.C., based on a fake-news story.
EDITOR'S NOTE — Nation: "The intel on our presidential race wasn't 100%."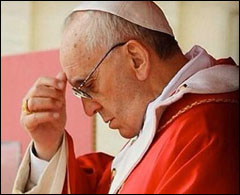 ► From The Guardian — Pope Francis compares fake news consumption to eating shit — Using striking terminology, Pope Francis said journalists and the media must avoid falling into "coprophilia" — an abnormal interest in excrement. Those reading or watching such stories risked behaving like coprophagics, people who eat faeces, he added.
---
T.G.I.T.
► Yes, The Entire Staff of The Stand is taking Friday off and, in fact, will not return until Tuesday. So today, we offer this from our favorite album of this horrible year. (Warning: explicit lyrics.)
---
The Stand posts links to Washington state and national news of interest every weekday morning by 10 a.m.
Short URL: https://www.thestand.org/?p=54023
Posted by
David Groves
on Dec 8 2016. Filed under
DAILY LINKS
. You can follow any responses to this entry through the
RSS 2.0
. Both comments and pings are currently closed.