Seattle taxes the rich, Diaper Don loves it, colleges are bad
Tuesday, July 11, 2017
---
LOCAL
► In today's Seattle Times — Seattle City Council approves income tax on the rich, but quick legal challenge likely — The measure applies a 2.25 percent tax on total income above $250,000 for individuals and above $500,000 for married couples filing their taxes together. A legal challenge is expected. The recent push for an income tax began in February, when nonprofits and labor unions calling themselves the Trump Proof Seattle coalition launched a campaign. The coalition said the revenue could offset threatened cuts by President Donald Trump's administration and held town-hall events in every council district to drum up support.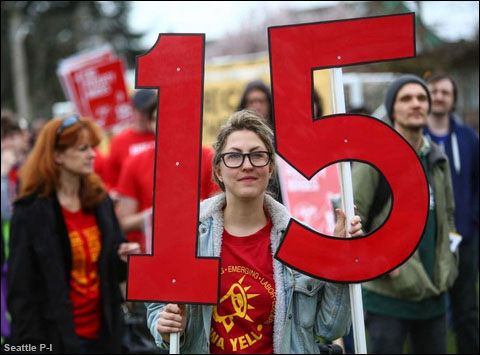 ► In the NY Times — Seattle shows the way to higher pay (editorial) — It seems safe to conclude that Seattle has tolerated its minimum wage increase well and that, by extension, other strong economies could do so. It also suggests that a key to successful large increases is a gradual phase-in that gives businesses time to adjust and experts time to study the impacts as they unfold… Cities and states are experimenting with higher minimums because Congress has failed to raise the federal minimum (still $7.25/hour). The experiment appears to be working.
► From KUOW — PHOTOS: Inside ICE's fourth largest detention center. It's in Tacoma
---
THIS WASHINGTON

► In the Spokesman-Review — Millions of dollars of state projects for Spokane stalled in legislative logjam — Some $114 million in state construction projects for the Spokane area, including a new science building on the Eastern Washington University campus, are in jeopardy this week as the Legislature remains in a logjam over a dispute about a possible change in water rights laws. The failure to pass the two-year Capital Budget would be historic. It may be the first time the Legislature has ever failed to pass a biennial capital budget, which is usually an exercise in bipartisan collaboration.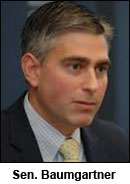 EDITOR'S NOTE — As The Seattle Times reported, Sen. Michael Baumgartner (R-Spokane), threatened that unless Inslee's veto of business tax breaks is overridden, Republicans will kill the already-stalled talks over the Capital Budget, which funds construction projects across the state. In a tweet Baumgartner has since deleted, he wrote: "There will 100% NOT be a Capitol [sic] budget unless House helps override Veto. Deal is a deal." So, to be clear, if Republicans don't get a business tax cut which contains no requirement that jobs be created, they will kill certain jobs by nixing the Capital Budget. That's how these people negotiate. We at The Stand are sic [sic] of the GOP's hostage politics.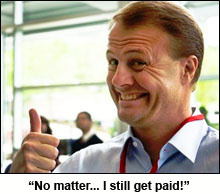 ► And speaking of killing jobs, from KNKX — Eyman to file another $30 car tabs initiative, would repeal Sound Transit taxes — He says his initiative to the legislature would effectively repeal all Sound Transit-related license fees and require the agency to retire the outstanding bonds. Eyman is pursuing this new car tabs initiative at the same time he's embroiled in a campaign finance lawsuit filed in March by Attorney General Bob Ferguson. That lawsuit alleges, among other things, that Eyman received a $308,000 unreported kickback from a signature gathering firm. Ferguson is seeking $1.8 million in penalties against Eyman plus repayment of the $308,000.
► In today's Seattle Times — GOP property-tax plan will only widen urban-rural divide (by Jonathan Martin) — Republicans, who control the state Senate, locked up with impressive discipline around a long-debated plan to pay for McCleary school funding with property taxes. The result: the Districts that elect Democrats will pay more — a lot more in some cases. Republican districts get tax cuts, or at least flat taxes. And that math may have interesting consequences for the future balance of power in Washington's Legislature.
---
TRUMPCARE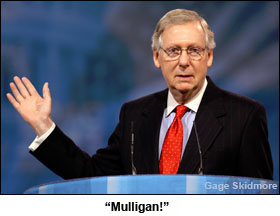 ► From The Hill — Senate GOP tries healthcare do-over — Senate Republican leaders are moving forward this week on legislation to repeal and replace major parts of ObamaCare despite divisions within their conference. Leaders will brief rank-and-file Republican senators Tuesday during their weekly lunch on the revisions they have made to the legislation in an effort to bridge the gap between moderates and conservatives. They expect to make the revised bill public later in the week and get a score from the Congressional Budget Office before bringing it to the floor for a vote.
► From Politico — Conservatives bet on risky plan that could tank Obamacare markets — Ted Cruz's plan to give insurers freedom to sell plans that don't comply with Obamacare's insurance regulations may be conservatives' last best chance to salvage the stalled Senate health care bill. But it might also send Obamacare insurance markets into a death spiral.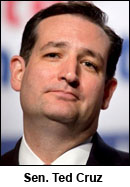 ► In today's Washington Post — Ted Cruz's health-care plan works great unless you need health care (by Matt O'Brien) — The proposal, the brainchild of Sen. Ted Cruz (R-Tex.), would let health insurers offer plans that don't follow Obamacare's rules as long as they offer one that does. Which is to say that they'd once again be free to not only sell skimpy plans that didn't cover things like mental health or maternity care or prescription drugs, but also charge people with preexisting conditions more for them — if they didn't just deny them outright.
---
THAT WASHINGTON
► In today's NY Times — The deep industry ties of Trump's deregulation teams — Some appointees are reviewing rules their previous employers sought to weaken or kill, and at least two may be positioned to profit if certain regulations are undone. The appointees include lawyers who have represented businesses in cases against government regulators, staff members of political dark money groups, employees of industry-funded organizations opposed to environmental rules and at least three people who were registered to lobby the agencies they now work for.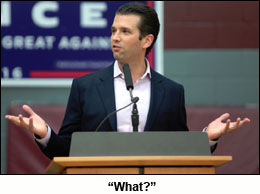 ► In today's NY Times — Trump Jr. was told in email of Russian effort to aid campaign — Before arranging a meeting with a Kremlin-connected Russian lawyer he believed would offer him compromising information about Hillary Clinton, Donald Trump Jr. was informed in an email that the material was part of a Russian government effort to aid his father's candidacy, according to three people with knowledge of the email.
► In today's NY Times — Russian dirt on Clinton? 'I love it,' Donald Trump Jr. said
► In today's Washington Post — Donald Jr.'s meeting is a legal game-changer (by Eugene Robinson) — The meeting came amid what U.S. officials describe as a Russian campaign of hacks, leaks and disinformation designed to help Trump win the election. After months of categorical denials, we now have an admission of attempted collusion, at least, involving three top-ranking figures in the Trump campaign.
► In today's NY Times — The culture of dishonesty (editorial) — Donald Trump Jr.s' shifty statements are further evidence of how freely his father and the people around the president contort the truth. Only six months in, President Trump has compiled a record of dishonesty — ranging from casual misstatements to flat-out lies — without precedent in the modern presidency. Equally disheartening is his team's willingness to share in his mendacity. If a culture of dishonesty takes root in an administration, how can Americans believe anything its officials say?
► In today's NY Times — Detained over Ivanka Trump factory inspection, China labor activist speaks out — The arrest of Hua Haifeng in May led to weeks in detention under poor conditions and multiple interrogations, and he now faces trial.
---
NATIONAL
► From Bloomberg — Working past 70: More Americans can't seem afford to retire — Almost 19 percent of people 65 or older were working at least part-time in the second quarter of 2017, according to the U.S. jobs report released on Friday. The age group's employment/population ratio hasn't been higher in 55 years, before American retirees won better health care and Social Security benefits starting in the late 1960s.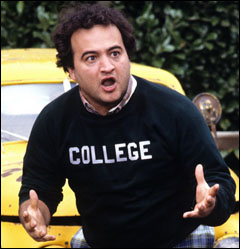 ► From TPM — Majority of Republicans now say colleges are bad for America — A Pew poll released Monday shows that Republicans' views of higher education institutions have taken a dramatic turn for the worse since 2015. Fully 58 percent of Republicans saying that colleges and universities had a "negative effect on the way things are going in the country." Only 36 percent maintained that they're good for the country.
► In today's Chicago Sun-Times — Eisendrath group takes 'big step' toward buying Sun-Times — An investment group led by former Chicago Ald. Edwin Eisendrath and a coalition of labor unions has secured enough money to buy the Chicago Sun-Times.
► From AP — Union files for vote by workers at Mississippi Nissan plant — The United Auto Workers filed petitions Monday to conduct a unionization election at a Nissan plant in Mississippi after a yearslong campaign to build support in a region typically unwelcoming to organized labor.
---
FREEDOM
► From AFSCME — On the record: Freedom — Freedom means more than making a living. It means the ability to financially support your family and have time to be there for them. AFSCME President Lee Saunders explains how corporate interest groups are working tirelessly to chip away at the freedoms that unions have won for everyone.
---
The Stand posts links to Washington state and national news of interest every weekday morning by 10 a.m.
Short URL: https://www.thestand.org/?p=59043
Posted by
David Groves
on Jul 11 2017. Filed under
DAILY LINKS
. You can follow any responses to this entry through the
RSS 2.0
. Both comments and pings are currently closed.