The following is from the Union of American Physicians and Dentists/AFSCME:

TACOMA (Oct. 5, 2017) — Physicians and advanced providers represented by the Union of American Physicians and Dentists are fighting to preserve safe staffing during flu season at MultiCare Health Systems. The company has come to UAPD-represented providers at MHS Legacy Urgent Care Clinics requesting cuts in staffing to take place on the eve of what could be a very serious flu season.
MultiCare Urgent Care Physicians Dr. Ed Wakatake, Dr. Jocelyn Devita, Physician Assistants Scott Voelpel, and Ward Thompson warn that cuts now would not be in the interests of our Tacoma and Pierce County communities. Last year's flu season was a crisis at MultiCare and other health providers around the state.
In January 2017, former MultiCare Physician Manager Dr. Stroud issued a memorandum to all Urgent Care clinics urging them to modify closing hours and to request volunteers for extended hours to accommodate the needs of the community as a result of the flu. Emergency room physicians at MultiCare were pleading with administrators to extend Urgent Care Clinics to help alleviate long lines. MultiCare Emergency Departments were in a "state of Full Capacity, CODE 30."
Predictions for this year are concerning given the devastating flu season just now ending in Australia. MultiCare physicians say that cutting staff now, when they should be preparing for the worse, does not serve their communities.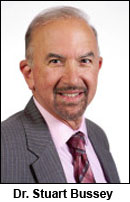 "The first mission of MultiCare Health System is to care for our Puget Sound communities," said Dr. Stuart Bussey, President of the Union of American Physicians and Dentists. "Physicians and Advance Practitioners have consistently demonstrated their commitment to this mission. Now MultiCare administrators, instead of cutting personnel and services for their own profit, must demonstrate their own commitment to their members' health and safety."