Amtrak derailment | GOP gets busy | IRS 'neutered' | #Metoo moment
Monday, December 18, 2017
---
AMTRAK DERAILMENT

► BREAKING from Seattle Times — Amtrak train derails from bridge onto Interstate 5 near Olympia — "Injuries and causalities" have been reported in the derailment of a passenger Amtrak train this morning near Olympia. The train was headed southbound on its inaugural run.
---
TRUMP'S TAX SCAM

► In today's Washington Post — GOP faces a five-day sprint to pass its tax bill, forge a deal with Democrats to avoid a shutdown — Republicans plan to vote on the tax bill early in the week, leaving them little time to strike a deal with Democrats to authorize funds to keep the government running. Republicans' tight timing on taxes is self-imposed. GOP lawmakers have for months been racing to meet President Trump's demand that they send him tax legislation before Christmas.
ALSO at The Stand — It's not over! Call Representatives to stop this tax scam for the rich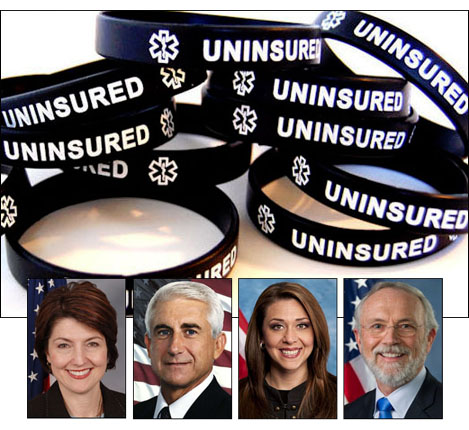 ► From The Hill — Final GOP tax bill repeals Affordable Care Act mandate — The final Republican tax-reform bill unveiled Friday repeals the Affordable Care Act's individual insurance mandate, leaving the GOP poised to blow a significant hole in the health-care law next week. Without a mandate, there is less incentive for healthy people to enroll and balance out the costs of the sick. That is expected to lead to premium increases and could lead insurers to drop out of markets, potentially leaving some areas of the country with no coverage options.
EDITOR'S NOTE — Although Washington Republican Reps. Dave Reichert and Jaime Herrera Beutler voted for the earlier House version of this tax giveaway, that bill did not repeal the ACA mandate. Both were among the 20 Republicans who voted against an earlier House plan to repeal the ACA, citing the millions of Americans that could lose access to health care. Will they set aside those concerns now that the attack on the ACA is coupled with tax cuts for corporations and the rich? Call them and ask! 1-844-899-9913
► In the Spokesman-Review — Inslee calls tax bill a 'moral outrage' while McMorris Rodgers praises benefits it will bring families
► In the Seattle Times — GOP tax bill will hurt ordinary taxpayers (by Jon Talton) — This is primarily a political and ideological act. The actual economics are negative. No credible analysis shows that the cuts will "pay for themselves."  Remember the number $1.5 trillion. That's the rough estimate of how much making the GOP's victory will cost. This intimidating number can be politically useful. We have to reduce Medicare and the social-safety net, they'll say. Just look at the deficit. Indeed, House Speaker Paul Ryan announced that cuts would be proposed next year.
ALSO at The Stand — Ads warn of GOP plan to cut Social Security, Medicare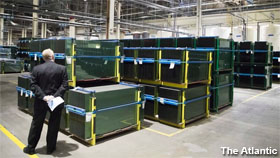 ► From The Atlantic — How the tax plan will send jobs overseas — Despite Donald Trump's "America first" rhetoric, many suspected that the tax plan he would support would actually increase the incentives for U.S. multinationals to move both profits and operations overseas. Now that the bill is advancing, it's clear that things aren't as bad as many feared. They're worse.
► From The Guardian — McCain will not vote on Republican tax cuts this week — The Arizona senator has gone home to spend the holidays with his family, after spending several days in hospital in Maryland because of side effects from his treatment for glioblastoma, an aggressive form of brain cancer.
► In today's NY Times — Who is Congress really serving? (by Sens. Elizabeth Warren and Bernie Sanders) — The Republican agenda on health care and taxes may be popular with wealthy campaign donors, but it is widely disliked by the American people. It's no wonder why. Despite a booming stock market and record corporate profits, workers in this country are being squeezed by flat wages, soaring household expenses and declining savings. They want Washington to start working for them and to spend tax dollars investing in our future — not bankrupting it. With a government funding deadline looming on Friday, congressional Republicans face a choice. Will they spend this week just trying to deliver partisan tax breaks for the rich? Or will they work with Democrats to pass a budget that supports working people?
---
THIS WASHINGTON

► In the Seattle Times — Time to dig into management problems at Western State Hospital (editorial) — Lawmakers need to focus on fixing problems at Western State Hospital next year. But the beleaguered psychiatric facility also must enact internal changes to ensure future investments don't go to waste.
---
THAT WASHINGTON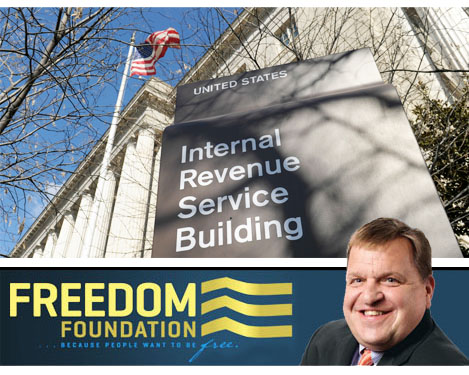 ► In today's Washington Post — Years of conservative attacks hamper IRS oversight of political activity by nonprofits — The fall in oversight, a byproduct of cuts to the IRS budget, comes as the number of politically active and financially complex charities grows. It represents a success for conservatives who were emboldened by the 2013 revelations of the IRS's extra scrutiny of tea party groups. "This completely neutered" the IRS, one observer said. "The will is totally gone."
PREVIOUSLY at The Stand — IRS complaint: Freedom Foundation 501(c) status 'bogus' (Dec. 8, 2015) — A broad coalition of community organizations in Washington and Oregon announced that they have filed a complaint with the IRS, calling for an immediate investigation and repeal of the Freedom Foundation's 501(c)(3) tax-exempt status.
► In the Washington Post — Trump labor adviser's plan for cutting federal compensation, potentially even paid holidays — Confidential administration information released last week revealed an administration proposal to freeze federal salaries in fiscal 2019. That is the third piece in a pattern that includes Trump's 2018 budget proposal to cut the employer contribution to retirement benefits and the House Republican plan to have retirees pay more out of pocket for their health insurance.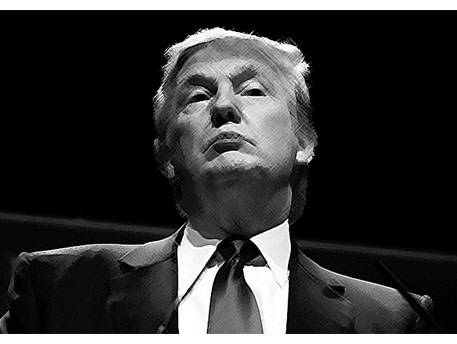 ► In today's Washington Post — Trump says he has no plans to fire Mueller as effort to discredit Russia probe heats up — President Trump criticized Robert S. Mueller III for gaining access to transition team emails, telling reporters the situation was "not looking good." A spokesman for the special counsel denied any wrongdoing, and some legal experts questioned the claim that the emails were improperly obtained.
► From TPM — That sinking feeling (by Josh Marshall) — Behind the new faux controversy over Mueller getting Trump transition emails is a key and probably too little discussed aspect of the Russia story: Mueller's team has some of the most accomplished and aggressive prosecutors and legal minds of their generation. They're facing off against a team of has-beens, 3rd or 4th rate lawyers and in some cases simple incompetents. Why? Because Trump values sycophancy above competence and because none of the top lawyers were willing to work for him.
---
NATIONAL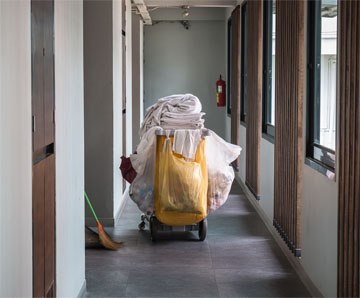 ► In today's NY Times — For hotel workers, Weinstein allegations put a spotlight on harassment — Employees say hotels too often put discretion and deference to powerful customers before the well-being of women who work there, a claim that is catching hold in an industry under mounting pressure to protect workers.
ALSO at The Stand — Petition urges hotels to honor Seattle voters, Initiative 124 (Dec. 4, 2017) — Coinciding with the first anniversary of the Seattle Hotel Employees Health and Safety Ordinance (I-124) being signed into law, UNITE HERE Local 8 launched a petition last week to call attention to the hotel industry's ongoing attempts to overturn I-124, which was passed in 2016 with 77 percent of the vote.
► From HuffPost — For domestic workers, harassment at work takes place in their employers' homes (video report)
► From The Guardian — Christmas tree cutters' labor fight shines light on holiday season's forgotten workers — As Americans gather around their Christmas tree, few think about the forgotten workers of the holiday season: the low-wage Latinos who toil in the fields cutting down trees and facing abuse, injury — and retaliation for speaking out.
---
The Stand posts links to Washington state and national news of interest every weekday morning by 10 a.m.
Short URL: https://www.thestand.org/?p=62536
Posted by
David Groves
on Dec 18 2017. Filed under
DAILY LINKS
. You can follow any responses to this entry through the
RSS 2.0
. Both comments and pings are currently closed.