May Day! | Jobs, jobs, jobs | T-Sprint good or bad? | Wolf slayed
Tuesday, May 1, 2018
---
MAY DAY!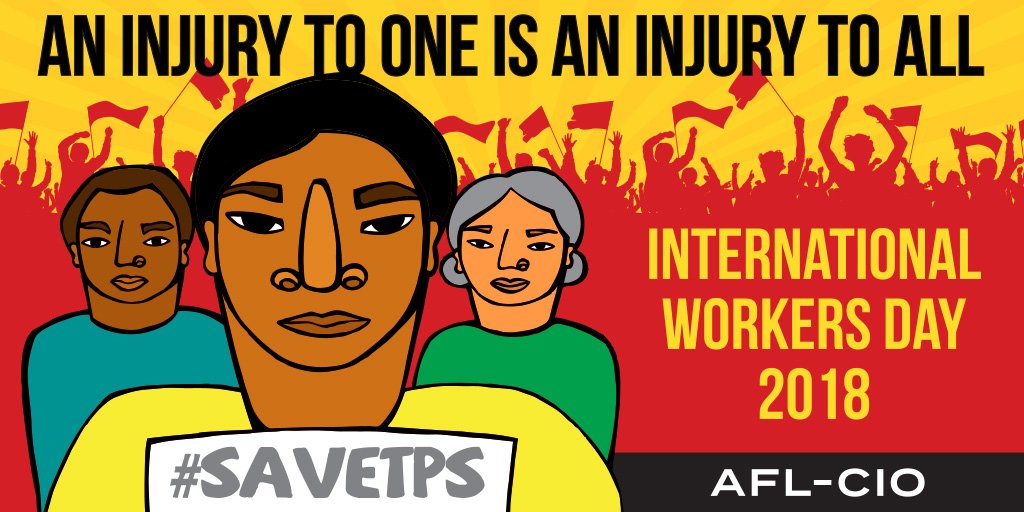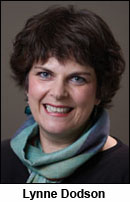 ► From KNKX — Labor advocates promote other worker events in addition to May Day marches — Local May Day marches have sparked some tension in recent years, but labor groups want to emphasize the day's historical roots. May 1 is International Workers Day.  "I think there's a misconception that May Day is about anarchists rioting," said Lynne Dodson, secretary treasurer of the Washington State Labor Council. "May Day is about fighting for workers' rights." The Labor Council is also promoting a series of other events under the banner of MayWorks. There are book readings, film screenings and even a "Labor Hootenanny" in Fife to celebrate the intersection of labor and music.
ALSO at The Stand — Get ready to celebrate MayWorks 2018 — Find out what's happening TODAY in Everett, Tacoma and Yakima. Reminder: In Seattle, a labor contingent participating in the May Day march will meet at the WSLC office, 321 16th Ave. South, at 2:30 p.m. for sign-making and will join the march as it passes by the office shortly after 3:30 p.m.
► In today's Seattle Times — May Day: Here's what to expect for today's events in Seattle — Whether you're mapping out your commutes or planning to join the gatherings — ranging from a march for immigrant and labor rights to an event by a far-right men's group — here's what you should know.
► In today's Olympian — Olympia prepares for May Day protest after last year's violence and destruction — Officials in Olympia say they are prepared for Tuesday's May Day demonstrations after protesters last year broke storefront windows, threw rocks at police and fought with onlookers in downtown.
► From AP — Workers, activists mark May Day with defiant rallies — Workers and activists marked May Day on Tuesday with rallies to demand their government address labor issues. International Workers' Day is a public holiday in many countries, though activities are restricted in some places, sometimes leading to confrontations.
---
LOCAL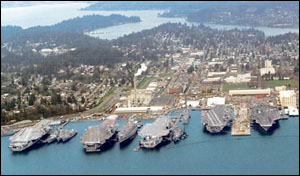 ► In the Kitsap Sun — Puget Sound Naval Shipyard seeks to hire hundreds of entry-level employees — The Puget Sound Naval Shipyard started a three-day recruitment effort on Monday morning with the goal to hire more than 530 entry-level employees for a variety of positions geared toward on-the-job learning. The hiring push aims to fill four categories of trainee positions, including 20 vacancies in ship inactivation and dismantling, four vacancies for tool and parts attendants, 25 vacancies in material expediting and almost 500 vacancies for general helper-trainee positions.
► From KING 5 — Railroads offering up to $25,000 in signing bonuses for new hires — Railroads are having trouble filling job openings, so they're offering massive incentives to lure people in, including offering huge bonuses. According to multiple reports, Union Pacific is offering up to $25,000 in signing bonuses for certain positions while BNSF Railway is offering similar bonuses.
► In today's Skagit Valley Herald — Andeavor Anacortes Refinery set for change in ownership — The Andeavor Anacortes Refinery is set for a change in ownership after Marathon Petroleum Corporation reached a deal to acquire the refinery's parent company, according to a Monday news release from Andeavor. It's too early to tell if there will be any changes for the Andeavor facilities, a spokesperson said.
► From Bloomberg — Boeing buys plane parts supplier KLX in $4.25 billion deal — The deal is the largest struck so far by CEO Dennis Muilenburg, who has been scouting acquisitions that would more than triple sales at Boeing's services business to $50 billion within a decade.
---
THIS WASHINGTON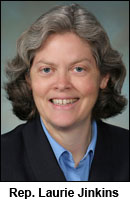 ► In the News Tribune — Through tax ups and downs, Democrats put people first (by Rep. Laurie Jinkins) — Leadership matters. Democrats are willing to work with Republicans on good public policy that benefits everyone, but we aren't taking the blame for their obstructionism and dogged pursuit of property tax increases. When your 2019 property tax bill is cut, it's because Democrats put people first in 2018 and we'll continue to do so. With or without the Republicans.
► In today's (Everett) Herald — Is state funding schools sufficiently? Maybe, say plaintiffs –State lawmakers think they've complied with school funding mandates in the McCleary case but the attorney for the families that sued told the Supreme Court on Monday it is too soon to reach that conclusion.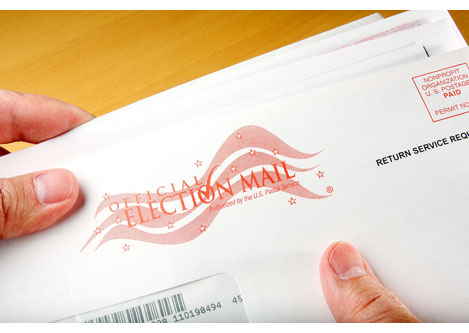 ► In today's Seattle Times — Secretary of State urges King County to postpone prepaid-postage plan for mail-in ballots — Secretary of State Kim Wyman said she will ask Gov. Jay Inslee for emergency funding to help the state's counties pay for postage for voters in this year's primary and general election if King County moves forward with a similar plan. However, Wyman urged the King County Metropolitan Council on Monday not to fund prepaid postage for mail-in ballots this election cycle, becoming the first of the state's 39 counties to do so. She told the council she supports the idea but believes for reasons of equity it should happen statewide, all at the same time.
► From KNKX — State shuts down care provider for disabled adults, now families face tough decisions — In an unprecedented move, the state is shutting down SL Start & Associates, a major provider of in-home care for developmentally disabled adults in King, Spokane and Yakima counties, because of repeated serious violations of care standards.
---
T-SPRINT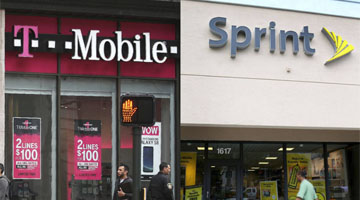 ► In today's Seattle Times — Region's leaders should embrace T-Mobile/Sprint merger (editorial) — The merger of T-Mobile and Sprint should spur a new cycle of innovation and job creation in the Puget Sound region. Bellevue, where T-Mobile now employs around 5,500 people, will be the primary headquarters of the combined companies, they announced Sunday. That decision sends a strong message that, despite growth challenges and Amazon's wandering eye, the greater Puget Sound region remains an outstanding place to build and grow world-class, cutting-edge companies.
EDITOR'S NOTE — The Communications Workers of America union has yet to post anything about position on the proposed merger, but when the deal was proposed last October the union said it "will result in the loss of at least 20,000 U.S. jobs and will harm consumers by reducing competition and rewarding two companies that illegally have 'crammed and slammed' millions of customers.
► In today's Washington Post — What the T-Mobile and Sprint merger means for you — The reduction in competition could lead to higher prices, said Blair Levin, a policy adviser for New Street Research. "The general view on Wall Street is that as a result of this deal, there are likely to be job cuts and prices are likely to rise," he said.
► From the NY Times — The implausible promises of a T-Mobile-Sprint merger (editorial) — If the FCC and the Department of Justice approve the deal, T-Mobile and Sprint say, the company won't raise prices and it will hire more people, rather than reduce the work force, which is more often the case in such mergers. And they say all this will be done while costs are cut by $6 billion a year and profits rise substantially. All that's missing from this list of promises is permanently blue skies.
---
THAT WASHINGTON
► In today's NY Times — White House delays tariffs on EU, Canada and Mexico for 30 days — The Trump administration said on Monday that it would delay a decision to impose steel and aluminum tariffs on the European Union, Canada and Mexico for another 30 days, giving key allies a reprieve as the White House tries to extract concessions from trading partners who have resisted those demands.
► In today's NY Times — Mueller has dozens of inquiries for Trump in broad quest on Russia ties and obstruction — Robert S. Mueller III, the special counsel investigating Russia's election interference, has at least four dozen questions on an exhaustive array of subjects he wants to ask President Trump to learn more about his ties to Russia and determine whether he obstructed the inquiry itself, according to a list of the questions obtained by The New York Times.
► From Rolling Stone — Michelle Wolf slays useless White House correspondents' dinner (by Matt Taibbi) — The White House Correspondents' dinner has always been a bad aristocratic joke, the punch line obvious to everyone but the participants. "Make a joke – but not a real one" has been its unofficial motto since forever… Everything that is revolting about the D.C. press corps was on display in this incident. On the one hand, who cares – it's just a party, right? On the other hand, why are we partying with the people we're supposed to be covering? There haven't been too many positive developments of the Trump years, but the end of black tie lovefests and the charade of buddy-buddy press-pol relations might be one.
---
NATIONAL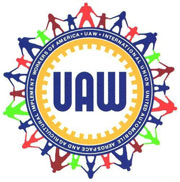 ► From WCAI — What's drawing academics to the UAW? — Academics make up almost a sixth of the United Auto Workers' union members. Teaching and research assistants at Harvard this month became the latest (and one of the largest) student groups to join the UAW. Meanwhile, graduate students at Columbia University went on strike last week to demand the university recognize their union.
ALSO at The Stand — UW Postdocs' UAW union election begins (April 23)
— 96% of UW's Academic Student Employees (UAW 4121) vote to OK strike (April 27)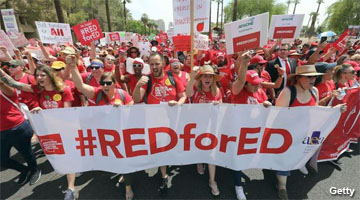 ► From The Hill — Arizona teachers hold fourth day of walkouts — Hundreds of public schools across Arizona remained closed on Tuesday amid the fourth day of teacher walkouts. An estimated 840,000 students were out of school again Tuesday as educators and school employees committed to a fourth day of demonstrations over low pay and low funding for school systems.
► From Reuters — 'Teachers' Spring' forcing lawmakers to find money for schools — Encouraged by progressive resistance to President Donald Trump and the #MeToo movement, the protests by the nation's teachers, more than three-quarters of whom are women, mark the first statewide walkouts since the 1990s. The movement has already prompted lawmakers to allocate pay increases for teachers and more money for schools in West Virginia, Oklahoma and Colorado, while Arizona's legislature is also trying to hammer out a deal.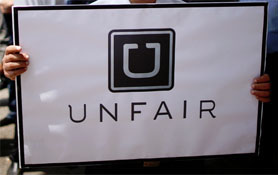 ► In today's NY Times — Gig economy business model dealt a blow in California ruling — In a ruling with potentially sweeping consequences for the so-called gig economy, the California Supreme Court on Monday made it much more difficult for companies to classify workers as independent contractors rather than employees. The decision could eventually require companies like Uber, many of which are based in California, to follow minimum-wage and overtime laws and to pay workers' compensation and unemployment insurance and payroll taxes, potentially upending their business models.
► In today's NY Times — A taxi driver took his own life. his family blames Uber. — A series of suicides in New York has drawn attention to the economic desperation of drivers competing with ride-hailing apps.
---
The Stand posts links to Washington state and national news of interest every weekday morning by 10 a.m.
Short URL: https://www.thestand.org/?p=66193
Posted by
David Groves
on May 1 2018. Filed under
DAILY LINKS
. You can follow any responses to this entry through the
RSS 2.0
. Both comments and pings are currently closed.