Tale of two warehouses ● I-1631 bound for ballot ● A quarter century
Tuesday, July 3, 2018
---
A TALE OF TWO WAREHOUSES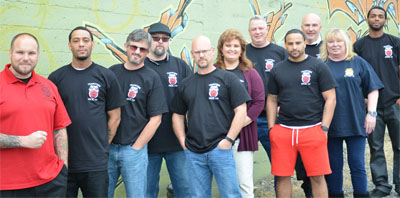 ► From Teamsters 117 — Not in our house! Teamsters at Supervalu fight to halt skimming –Teamsters at Supervalu were having none of it. The company had brought in out-of-town temps to operate forklifts at its distribution center in Tacoma. The temps were being prepped to do Teamster work in a Teamster warehouse. It was a classic case of skimming and, if allowed, would set a dangerous precedent just as our group was heading into contract negotiations. What happened next — a shutdown of one of the largest grocery distribution centers in the Pacific Northwest — was a demonstration of workers' unity and resolve that will likely ripple across the grocery industry.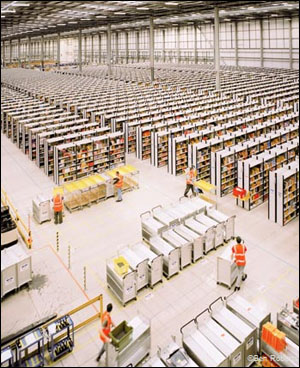 ► In stark contrast, from the Seattle Times — Under pressure, afraid to take bathroom breaks? Inside Amazon's fast-paced warehouse world — Amazon warehouse workers afraid to go to the bathroom or take a sick day. Unattainable productivity targets. Constant surveillance. How accurate is author James Bloodworth's portrayal? Amazon denies most of his claims, but a tour of Amazon's Kent warehouse — a squat 850,000-square-foot building that runs on for several blocks in a sparsely populated part of the city — doesn't settle every contradiction… And generally, nondisclosure agreements required by Amazon, another unusual feature of its warehouses, keep workers afraid of speaking publicly about their experiences.
EDITOR'S NOTE — There's only one way to get the kind of respect on the job that you need to fight oppressive working conditions: join together with your co-workers and form a union! Contact a union organizer today to find out how you can stand together and negotiate a fair return for your work.
---
THIS WASHINGTON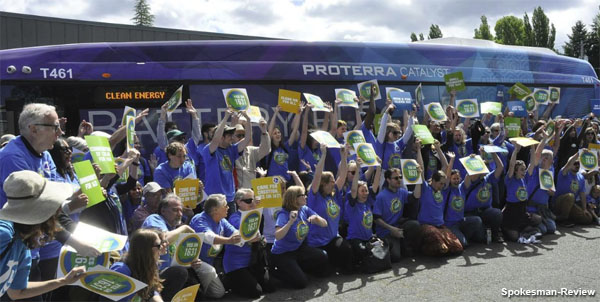 ► In today's Spokesman-Review — Carbon fee initiative likely headed for Washington's November ballot — Initiative 1631, which would establish a fee on fossil fuels to raise money for clean energy projects, seems headed for Washington's November ballot as supporters from around the state turned in hundreds of thousands of signatures Monday and expect another delivery of petitions on Friday.
MORE coverage from the Associated Press, Seattle Times, and The Stranger.
EDITOR'S NOTE — Although more than 60 percent of union delegates from across the state voted to support I-1631 at the Washington State Labor Council's 2018 COPE Convention, it fell short of the two-thirds majority needed for endorsement.
---
LOCAL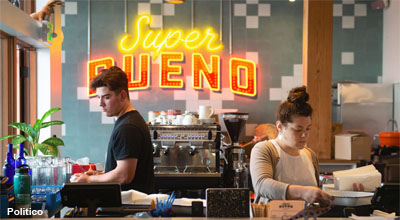 ► From Politico — Seattle flirts with 'municipal socialism' — Seattle, celebrated mainly for software, airplanes and overpriced coffee, is now at the forefront of a radical new experiment to see how far a city can go—and should go—to improve the lives of the people who work there. In an era when most economic and political trends are making it harder for workers — such as the Supreme Court "Janus" ruling on public union dues — Seattle is pushing the other way and positioning itself almost as a municipal version of a labor union—pushing for precisely the sort of benefits that unions were built to fight for, before globalization undercut labor's power.
► In today's Seattle Times — One job-training program for young adults makes a significant difference, study shows — Participants in the nonprofit program called Year Up — which has a Seattle office — saw a 53 percent increase in the amount of money they earned after they finished the program, and two years later, those who participated continued to do significantly better than those who were in a control group.
► In today's (Everett) Herald — By export value, Everett's 'quiet' port surpasses Seattle's — The Port of Everett might not be a heavy-lifter. It ranks third in tonnage per year — behind the Port of Seattle and the Port of Tacoma.But when ranked by export value, it's a major force in Puget Sound shipping. The Port of Everett's seaport processed $29 billion worth of exports in 2016. The Port of Seattle processed $22 billion worth that same year.
---
IMMIGRATION
► In today's Washington Post — U.S. judge blocks Trump crackdown on asylum seekers, bars blanket detentions of those with persecution claims — A federal judge in Washington on Monday ordered the U.S. government to immediately release or grant hearings to more than 1,000 asylum seekers who have been jailed for months or years without individualized case reviews, dealing a blow to the Trump administration's crackdown on migrants.
YESTERDAY at The Stand — 'Labor stands with immigrants and refugees'

► From HuffPost — As health conditions worsen at prison holding 1,000 detainees, staff fears a riot — Staffers at a federal prison complex in Victorville, Calif., where the government recently sent 1,000 immigration detainees despite workers' concerns about inadequate medical care, are speaking out about worsening conditions as infectious diseases continue to multiply. It's gotten so bad that staffers are calling the units the two infected groups of detainees are housed in the "chickenpox unit" and "scabies unit," said AFGE's John Kostelnik, a case manager at the complex.
► In today's Washington Post — Trump is making inroads in reducing legal immigration — The number of people receiving visas to move permanently to the United States is on pace to drop 12 percent in President Trump's first two years in office, according to a Washington Post analysis. Muslim-majority countries on the travel ban list are among the most affected.
► In today's NY Times — ICE raid leaves an Iowa town divided along faith lines — The detention of 32 workers at a concrete plant opened fissures among Mount Pleasant's churches and secular leaders.
---
THAT WASHINGTON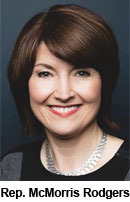 ► In today's Spokesman-Review — Ag Secretary endorses work requirements for food assistance — U.S. Agriculture Secretary Sonny Perdue said in an interview Monday during a visit to Spokane: "If people enjoy the benefits of having food for their family … they should expect that someone that's taking advantage of that, or utilizing that during down times, are trying to better themselves to a more independent lifestyle." Rep. Cathy McMorris Rodgers (R-5th) called the work requirements "an historic effort to empower more people to build a foundation for a better life."
EDITOR'S NOTE — Because nothing "empowers" people quite like denying them food.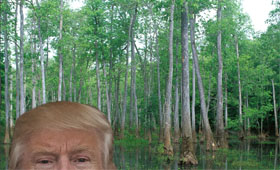 ► From TPM — Pruitt kept secret calendar, hustled to get wife $200,000 job — In the never-ending stream of ethical scandals clouding EPA Administrator Scott Pruitt's tenure, more bombshells dropped Monday and Tuesday as reports surfaced of Pruitt's secret calendar, his jockeying to get his wife a cushy job, and his manipulation of staffers to save himself money. Pruitt maintained a secret calendar along with his public one, scrubbing events from the public version that he felt would reflect poorly on him.
EDITOR'S NOTE — How does this guy still have a job?!
---
NATIONAL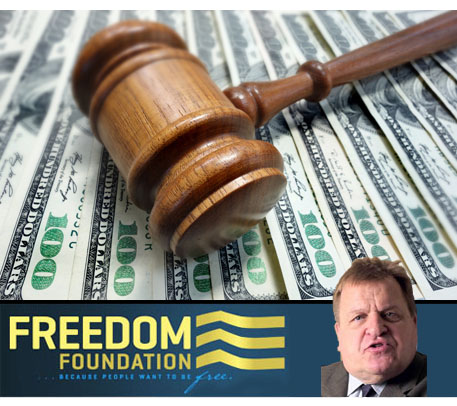 ► From In These Times — How corporations plan to use Janus to turn workers against their own unions — An  "opt-out campaign" is the latest anti-union initiative by the State Policy Network (SPN), the web of billionaire-backed right-wing groups that helped fund the Janus v. AFSCME lawsuit. The Washington state-based Freedom Foundation is a star member. The SPN is now building on the Janus victory with opt-out campaigns to contact government employees in union-dense states and encourage them to drop their membership. Their targets include blue states such as California, Illinois, New York, Oregon and Washington that have resisted passing anti-union legislation. The plan is simple: Gut unions of members and money so they have less influence on state elections. Once sympathetic politicians are in office, corporate interests can pass state laws to torch what remains of organized labor. But unions have also spent months preparing for this moment.
ALSO at The Stand:
Janus ruling is 'a clarion call to organize like never before' (June 28)
Wash. State Labor Council: 'No court decision will stop us' (June 27)
► From Splinter — AFT President Randi Weingarten has 'hope in the darkness.' And also some fear. — Our nation's teachers unions have had a whiplash of a year, from the statewide teachers' strikes that have swept the country to last week's Supreme Court ruling in the Janus v. AFSCME case that could severely hurt their membership. America's most powerful teachers' union leader says there is much, much more to come.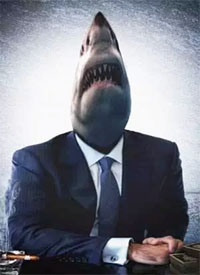 ► In the Washington Post — 'A way of monetizing poor people': How private equity firms make money offering loans to cash-strapped Americans — The check arrived out of the blue, issued in his name for $1,200, a mailing from a consumer finance company. Stephen Huggins eyed it carefully. A loan, it said. Smaller type said the interest rate would be 33 percent. Way too high, Huggins thought. He put it aside. A week later, though, his 2005 Chevy pickup was in the shop, and he didn't have enough to pay for the repairs. He needed the truck to get to work, to get the kids to school. So Huggins, a 56-year-old heavy equipment operator in Nashville, fished the check out that day in April 2017 and cashed it.
---
TODAY'S MUST-READ
► Twenty-five years ago today, The Entire Staff of The Stand married the love of our life. It remains the best and smartest thing we have ever done and we can't wait to see what the next 25 years together will bring. (Yes, we're both working today, but TESOTS is taking the rest of the week off. We'll be back on Monday, July 9.)
---
The Stand posts links to Washington state and national news of interest every weekday morning by 10 a.m.
Short URL: https://www.thestand.org/?p=68110
Posted by
David Groves
on Jul 3 2018. Filed under
DAILY LINKS
. You can follow any responses to this entry through the
RSS 2.0
. Both comments and pings are currently closed.