Providence strike votes ● Birth dates are public record ● Old Town Road
Friday, October 25, 2019
---
LOCAL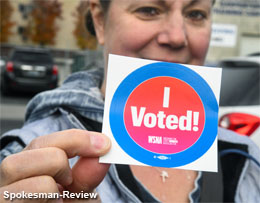 ► In today's Spokesman-Review — Sacred Heart nurses, health care workers head to polls for strike votes — After nearly a year of contract negotiations and little movement, nurses and health care workers at Providence Sacred Heart Medical Center began voting Thursday on whether to authorize a strike. Voting will conclude Friday. As nurses streamed in and out of Carpenters Hall casting their votes on Thursday, bargaining unit members said the decision was an emotional one for many nurses. "We do not want to strike," said Stevie Lynne Krone, a nurse and a co-chair of the Washington State Nurses Association, which represents Sacred Heart nurses. Service, maintenance and support workers belonging to the other union considering a strike, UFCW 21, also cast votes on Thursday, with lines forming at some points. Together, WSNA and UFCW 21 members make up more than 3,000 employees at Sacred Heart Medical Center.
► From KUOW — Black captain retires abruptly, says she hit 'ceiling' in Washington State Patrol — When the highest ranking African American woman in the Washington State Patrol abruptly retired in August, she was lauded as a "trailblazer." But Monica Alexander says a lack of diversity in the state patrol and her feeling that she was not afforded the same opportunities as her male colleagues were factors.
► In the (Everett) Herald — A new pathway to construction, electrical and labor trades — The Regional Apprenticeship Pathways program kicked off this year and students are learning skills that can help them graduate and focus on their careers.
---
ELECTION
► In the Columbian — Just to be clear: Vote 'no' on Initiative 976 (editorial) — The Columbian Editorial Board strongly recommends a "no" vote on Initiative 976 for the Nov. 5 election. The measure imagines a fantasy world in which Washington's highways, roads and bridges either come without cost or are already and forevermore complete. Instead, an adequate and efficient transportation system that is the foundation of the state's economy depends on funding from vehicle fees that would be gutted by I-976.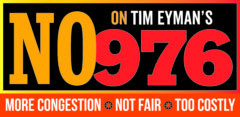 ► In the Kitsap Sun — Local control is a loser with Initiative 976 (editorial) — Hastily cutting out $4 billion over the next decade, which is what I-976 is estimated to do, would have a serious effect on that progress for state-managed corridors like Highways 305 and 16, but also for municipalities. We see the latter as particularly harmful. It may put a few bucks back in your pocket, but axing TBDs also sets back your community's momentum on fixing something — roads — that often are among a voter's main concern… I-976 resonates because it sounds like a nice way to get back a little money, but giving up control over how legislators and your city officials can solve problems isn't worth that cost.
► In today's (Longview) Daily News — I-976 threatens local transportation programs
► In today's Peninsula Daily News — Clallam Transit: I-976 would limit service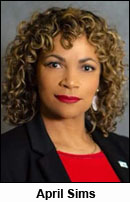 ► From KING 5 TV — Voters to decide if affirmative action returns to Washington — Advocates say certain marginalized communities are left behind in Washington state, and they believe that passing R-88, which the state Legislature passed as I-1000, will help level the playing field. "There are definitely some disparities, and I think that I-1000 aims to resolve some of that and to address the systemic and institutional discrimination and sexism and racism that is leaving large chunks of our population behind economically," said April Sims, secretary treasurer of the Washington State Labor Council, which represents more than 600 unions across the state.
ALSO TODAY at The Stand — I-1000 opponents seek to misinform, divide (by April Sims) — Comparing affirmative action to Jim Crow laws is not only wrong, it's deeply offensive.
---
BOEING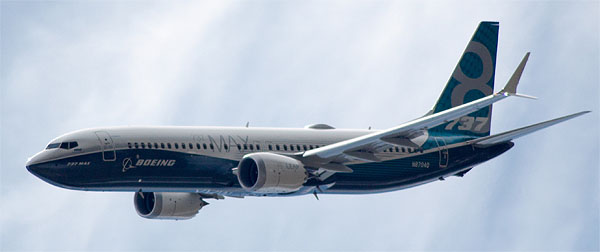 ► In today's Seattle Times — Indonesia's devastating final report blames Boeing 737 MAX design, certification in Lion Air crash — The final report by air accident investigators into the Lion Air crash of a 737 MAX in Indonesia that killed 189 people a year ago provides a devastating critique of the design and certification of Boeing's new flight-control system on the airplane. It also provides a detailed account of the fatal flight. And it apportions blame to Lion Air's maintenance work and its pilots, as well as a Florida firm that supplied a component, according to an advance copy reviewed by The Seattle Times.
► In today's Washington Post — Boeing 737 Max's flight-control system, regulatory lapses faulted in Lion Air crash — Indonesian authorities identified nine factors that combined to cause the deadly October 2018 accident, which killed 189 people shortly after takeoff from Jakarta.
► In the Chicago Tribune — Help wanted in the cockpit: Airlines have a pilot retirement problem — A wave of upcoming retirements means airlines will need to replace thousands of current employees. Over the next 20 years, Boeing estimates that airlines will need to recruit about 131,000 commercial pilots in North America and 514,000 more throughout the rest of the world.
---
THIS WASHINGTON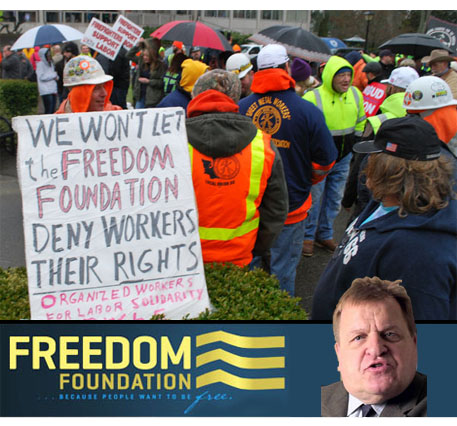 ► In today's Seattle Times — Washington Supreme Court says state employee birth dates are public record — The conservative Freedom Foundation has used public-records requests to obtain personal information about union members. The organization then uses that information to  contact members and tell them they're not obligated to pay union dues. WPEA President Kent Stanford said his organization was "deeply disappointed" in the decision. "We respect and value governmental transparency, but this is a blatant attempt by secretly-funded, politically-motivated, anti-public service special interests to intimidate and destroy the privacy of public employees in order to fuel their extreme anti-worker ideology," Stanford said.
ALSO at The Stand:
The wacky world of the Freedom Foundation (by David Groves) — How the anti-union group's staffers become leaders of Rep. Matt Shea and Friends' nutty post-apocalyptic "prepper" movement.
Freedom Foundation keeps spending, failing (by Peter Starzynski) — One year after Janus, the right-wing group's plan to destroy unions in Washington and along the West Coast is a complete failure. In fact, its backfiring on them.
► In today's Seattle Times — Better rules needed for crane disassembly (editorial) — The investigation into April's deadly crane collapse clearly shows Washington needs tougher laws to ensure safety in the ongoing construction boom… Fines and lawsuits after a tragedy are not enough. The state should assert stronger oversight over this risky step to prevent future disasters and save lives.
---
IMPEACHMENT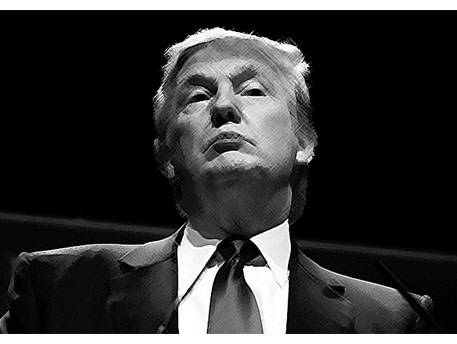 ► In today's NY Times — Justice Dept. is said to open criminal inquiry into its own Russia investigation — The opening of a criminal investigation is likely to raise alarms that Trump is using the Justice Department to go after his perceived enemies. Trump fired James B. Comey, the F.B.I. director under whose watch agents opened the Russia inquiry, and has long assailed other top former law enforcement and intelligence officials as partisans who sought to block his election. Trump has made clear that he sees the typically independent Justice Department as a tool to be wielded against his political enemies. That view factors into the impeachment investigation against him, as does his long obsession with the origins of the Russia inquiry.
---
THAT WASHINGTON
► In the Wall Street Journal — Lawmakers push to pass revised trade deal as year's end approaches — Lawmakers worry that the window to pass the Trump administration's renegotiated trade deal with Mexico and Canada is closing, and if negotiations don't conclude soon, the pact's prospects could fade against political priorities in the coming election year.
ALSO at The Stand — Without fixes, AFL-CIO must oppose the new NAFTA (USMCA)
…plus TODAY — Make plans to join WTO+20 commemoration Dec. 7 in Seattle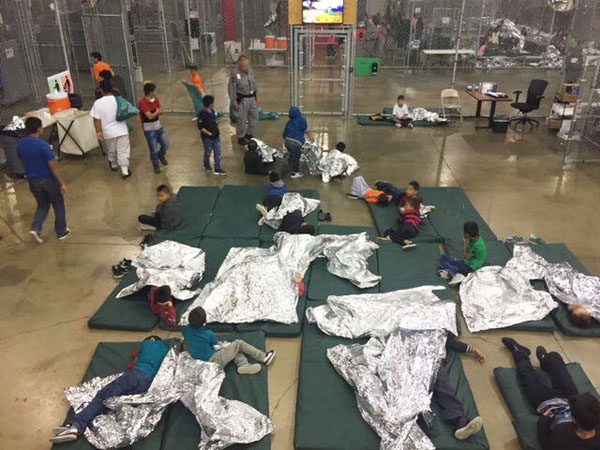 ► In today's Washington Post — ACLU says 1,500 more migrant children were taken from parents by U.S. than previously disclosed –The American Civil Liberties Union said Thursday that the Trump administration separated 1,556 more immigrant children from their parents at the U.S.-Mexico border than has previously been disclosed to the public. The majority of the children are ages 12 and under, including more than 200 considered "tender age" because they are under 5 years old. The ACLU said the Justice Department disclosed the final tally — which is in addition to the more than 2,700 children known to have been separated last year — hours before a federal court deadline to identify all children separated since mid-2017, the year President Trump took office.
► In the Wall Street Journal — Trump education official to resign and call for mass student-loan forgiveness — A senior student-loan official in the Trump administration said he would resign Thursday and endorse canceling most of the nation's outstanding student debt, calling the student-loan system "fundamentally broken."
► Meanwhile, in today's Washington Post — Federal judge holds DeVos in contempt in loan case, slaps Education Department with $100,000 fine — The ruling comes after the agency revealed that it violated a court order to halt student debt collection on more than 16,000 former Corinthian Colleges students.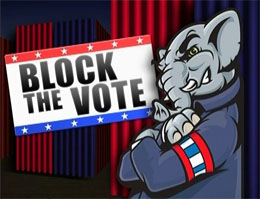 ► In the NY Times — The student vote is surging. So are efforts to suppress it. — Repeated studies have shown that making voting convenient improves turnout. And while it is difficult to say with certainty what causes turnout to decline, anecdotal evidence suggests that barriers to student voting have done just that. Nationwide, student turnout in the 2016 presidential election exceeded that of the 2012 presidential vote — but according to the Tufts institute, it fell sharply in Wisconsin, where the state's voter ID law first applied to students that year. Hurdles to student voting are hardly limited to politically competitive states. Most notably, the voter ID law in deeply Republican Tennessee does not recognize student ID cards as valid for voting, and legislators have removed out-of-state driver's licenses from the list of valid identifications.
---
NATIONAL
► In today's Chicago Tribune — Chicago Teachers Union, schools negotiators both optimistic as walkout enters 7th day — Negotiators for Chicago Public Schools and the Chicago Teachers Union headed back to the bargaining table Friday morning as classes were cancelled for a seventh day amid optimism on both sides about the progress of talks.
► In today's Detroit News — UAW strike day 39: Majority of locals approving new GM contract — With a 60% majority of United Auto Workers so far voting yes on a new contract with General Motors Co., experts say it's difficult to see how members would reject the proposed new contract with General Motors Co.
► In the Detroit Free Press — Early UAW voting leans toward ratification, but there's still a long way to go — The vote by a UAW local in Flint pushes the tentative agreement with General Motors closer to ratification, but whether the almost six-week-old nationwide strike against the automaker will end is still not likely to be clear until Friday night.
---
T.G.I.F.
► The Entire Staff of The Stand aren't the biggest country music fans, and to be honest, we'd never even heard of "country trap." Then we read that "Old Town Road" by Lil Nas X featuring Billy Ray Cyrus, has now become the fastest song to be certified Diamond by the Recording Industry Association of America. That makes it one of only 32 songs in the past 60 years to sell 10 million units, including equivalent streaming sales. Recent songs to achieve this status include "Uptown Funk" by Bruno Mars, "Poker Face" by Lady Gaga, "Thrift Shop" by Macklemore, and "Firework" by Katy Perry. So Lil Nas X joins some pretty good company, and was the fastest ever to get there. Here he is performing it live with Miley's dad at the BET Awards. Enjoy.
---
The Stand posts links to Washington state and national news of interest every weekday morning by 10 a.m.
Short URL: https://www.thestand.org/?p=81229
Posted by
David Groves
on Oct 25 2019. Filed under
DAILY LINKS
. You can follow any responses to this entry through the
RSS 2.0
. Both comments and pings are currently closed.