'Harsh reckoning' ahead ● Unionists running, winning ● 'OK, boomer'
Wednesday, November 6, 2019
---
LOCAL ELECTIONS
► Today at The Stand — I-976 passes; I-1000/R88 remains too close to call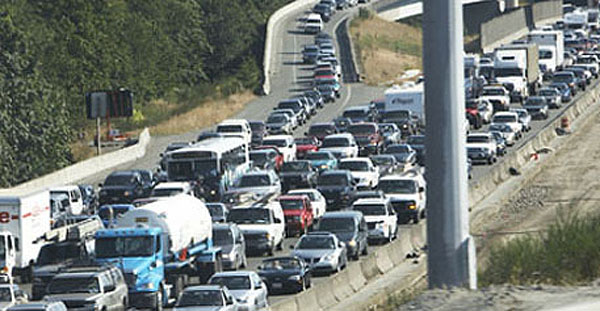 ► In today's Seattle Times — I-976 could leave Washington voters with a harsh reckoning (editorial) — The voters' approval of I-976 will pit worthy project against worthy project as the state's many infrastructure needs are triaged to meet this new austerity mandate. Significant road, rail and ferry projects are going to be in fierce competition for scarce dollars, now that I-976 has lopped off a major source of funding… Lawmakers will pick winners and losers. And new taxes will likely be levied, sooner or later. The state's infrastructure needs aren't eliminated just because car-tab revenues are cut.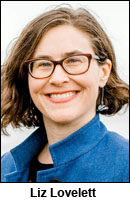 ► In today's Skagit Valley Herald — Lovelett holds large lead in Senate race — State Sen. Liz Lovelett (D-Anacortes) holds a commanding lead over Republican opponent Daniel Miller in the race to retain her seat, after preliminary general election results came in Tuesday night. Lovelett holds 68% of the vote, or 18,732 votes, compared to Miller's 31%, or 8,612 votes. Lovelett, a former Anacortes City Councilwoman, was appointed to represent the 40th LD in February after the resignation of Kevin Ranker.
► In today's Columbia Basin Herald — Ybarra headed back to Olympia —  Rep. Alex Ybarra (R-Quincy) has won election in the 13th LD, beating his Democratic opponent Steve Verhey 75-24 at first count.
► In today's (Centralia) Daily Chronicle — Mandi McDougall leading in tight Centralia school board race — Preliminary vote counts indicate that Mandi McDougall is leading Jami Lund (of the Freedom Foundation) for the Centralia School Board race in District 4, as the political newcomer has received 50.96 percent of the vote compared to the incumbent's total of 47.9 percent.
---
NATIONAL ELECTIONS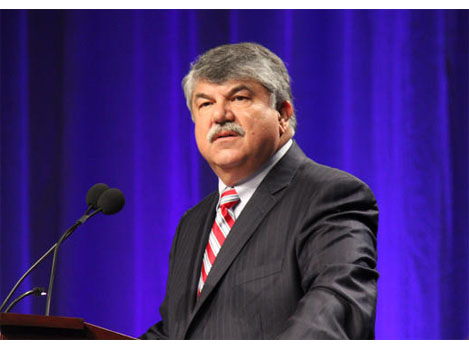 ► From HuffPost — Unions are pushing members to run for office ― and it's paying off — In the 2018 election cycle, the labor federation endorsed about 1,500 union members for elected office at the local, state and federal levels. Most were Democrats, but there were also some Republicans and independents. Two-thirds of them won. In 2019, 88 union candidates endorsed by the AFL-CIO have won in spring and summer elections, and it has nearly 500 candidates running this fall. The union also launched a new website about the impact of its candidate program.
► In today's NY Times — Democrats win control in Virginia and claim narrow victory in Kentucky governor's race — Democrats won complete control of the Virginia government for the first time in a generation on Tuesday and claimed a narrow victory in the Kentucky governor's race, as Republicans struggled in suburbs where Trump is increasingly unpopular.
► In today's Washington Post — Kentucky outcome embarrasses Trump, worries many in GOP ahead of 2020— The result left Republicans stumbling and increasingly uncertain about their own political fates next year tied to an embattled and unpopular president.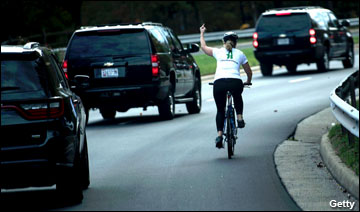 ► From The Hill — Cyclist seen flipping off Trump's motorcade wins seat on local county board — Democrat Juli Briskman, who drew widespread attention in 2017 after she was seen flipping off Trump's motorcade while riding a bicycle, has won a seat on the Loudoun County Board of Supervisors in Northern Virginia.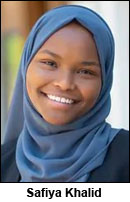 ► In today's Washington Post — Racist trolls targeted a Somali refugee's campaign. She still managed to pull off a historic victory. — Safiya Khalid won her race for city council in Lewiston, Maine, by a significant margin. The victory, she told supporters, showed "community organizers beat Internet trolls."
---
LOCAL
► In the (Centralia) Daily Chronicle — Armistice Day: Community works to reconcile history 100 years after bloody conflict — The most notorious day in Centralia's history is almost 100 years old and a loose consortium of area historians and community organizers are making sure the bloody double golden anniversary does not go unrecognized.
ALSO at The Stand — Centralia Armistice Day Tragedy events planned Nov. 9-11
► In today's Seattle Times — Employees and former workers at Tom Douglas restaurants will get $2.4 million class-action settlement — The suit against the operator of Dahlia Lounge, Palace Kitchen, Brave Horse Tavern and more than a dozen other local eateries accused the restaurants of not disclosing how much of a 20% service fee billed to customers went to the service workers and of not providing substantial rest and meal breaks.
---
THAT WASHINGTON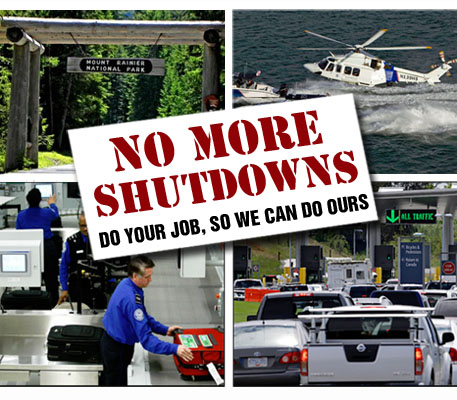 ► In today's Washington Post — Do we need to worry about a government shutdown during impeachment? — I talked to experts and aides who watch budget negotiations closely, and they don't think we are in for a shutdown over Thanksgiving after the government runs out of money. But like Trump, they can't rule it out. In part because Trump didn't. "I don't count out the chance of a shutdown," said Maya MacGuineas, president of the bipartisan Committee for a Responsible Federal Budget, in an email to The Fix. "This is a more chaotic environment than we've been in in recent years and there's absolutely no certainty about how this plays out."
---
IMPEACHMENT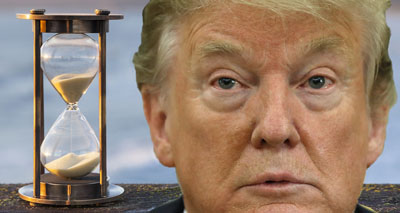 ► From Politico — Sondland reverses himself on Ukraine, confirming quid pro quo — Gordon Sondland, a key witness in the impeachment inquiry, revealed that he told a top Ukrainian official that hundreds of millions of dollars in military aid would "likely" be held up unless the country's government announced investigations into Trump's political rivals — a major reversal from his previous closed-door testimony. The acknowledgment of a quid pro quo is an explosive shift that threatens to upend claims by the president's allies that military aid was not used as a bludgeon to advance his domestic political interests.
► From TPM — White House hangs onto 'no quid pro quo' defense
► In today's LA Times — Don't believe the talking points. Trump's 'perfect' Ukraine call is a very big deal (editorial) — The idea that a president would abuse his authority in that way ought to outrage Americans regardless of their political allegiances. The columnist and former Ronald Reagan speechwriter Peggy Noonan recently suggested that Trump supporters ask themselves this question: "Is it acceptable that an American president muscle an ally in this way for personal political gain? If that is OK then it's OK in the future when there's a Democratic president, right?"
► From HuffPost — Bombshell impeachment testimony perfectly underscores Lindsey Graham's hypocrisy (by Ryan Grenoble) — The Republican senator literally refused to read witness transcripts after demanding their release just a month ago.
---
NATIONAL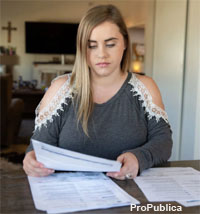 ► From ProPublica — How one employer stuck a new mom with a $898,984 bill for her premature baby — Dignity Health said its employee, an ER nurse, failed to meet the deadline to add her premature newborn to its health plan, so she was responsible for the medical bills. It rejected her appeals for a year until ProPublica called… Dignity bills itself as the fifth-largest health system in the country, with services in 21 states. The massive nonprofit self-funds its benefits, meaning it bears the cost of bills like Sadie's. And it doesn't appear to be short on cash. In 2018, the organization reported $6.6 billion in net assets and paid its CEO $11.9 million in reportable compensation, according to tax filings. That same year, more than two dozen Dignity executives earned more than $1 million in compensation, records show. Dignity is also a religious organization that says its mission is to further "the healing ministry of Jesus."
► In today's Seattle Times — Do charter schools increase socioeconomic segregation? — According to new research published this week, public schools in the United States are becoming more separated based on class — and the expansion of charter schools may add to this imbalance. The opening of even one charter school in a district previously without one leads to a modest uptick in socioeconomic segregation within that district, suggests the research, published in the academic journal Educational Researcher.
---
"OK, BOOMER"
► In today's Washington Post — 'OK, boomer': 25-year-old lawmaker shuts down heckler during climate change speech — Chlöe Swarbrick, a member of the New Zealand Parliament, replied with devastating concision, like legions of teens on TikTok before her. Her glib retort — often employed by millennials and Gen Z — has become global shorthand, a withering reply to condescension from older generations, notably, baby boomers. The viral phrase has also been labeled the latest shot fired in an escalating generation war, in which the front lines are social media comment sections and relations have frayed over issues such as student loan debt and climate change.
---
The Stand posts links to Washington state and national news of interest every weekday morning by 10 a.m.
Short URL: https://www.thestand.org/?p=81532
Posted by
admin
on Nov 6 2019. Filed under
DAILY LINKS
. You can follow any responses to this entry through the
RSS 2.0
. Both comments and pings are currently closed.