Clock ticks at Clark ● Boeing redeploys ● Why Americans are dying
Tuesday, January 7, 2020
---
LOCAL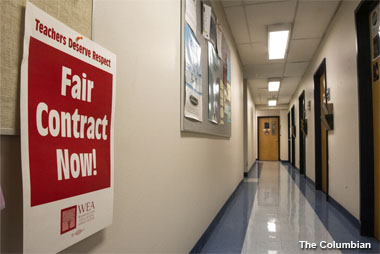 ► In today's Columbian — Clark College salary negotiations continue — It was business as usual at Clark College on Monday, the first day of the winter quarter. But the clock is ticking on this relative calm, and each day brings the Vancouver community college closer to a historic faculty strike. The college and Association for Higher Education, which represents full- and part-time faculty, remain gridlocked over salaries. The two sides negotiated through the weekend with additional sessions set throughout this week. If a deal isn't made by 5 p.m. Friday, faculty have said, they will walk out Jan. 13.
► From Capitol Hill Seattle Blog — PCC will replace New Seasons in 23rd and Union grocery plans — PCC Community Markets will fill in the large grocery space left empty at 23rd and Union after the long-delayed plans for a New Seasons market at the corner fell through in December.
EDITOR'S NOTE — PCC is a signatory employer with UFCW 21.
PREVIOUSLY at The Stand — As New Seasons store closes, UFCW 21 acts to help workers
---
BOEING
► In today's Seattle Times — Boeing redeploys workers as 737 MAX production in Renton prepares to shut down — About a dozen partially completed 737 MAX airplanes currently inside Boeing's Renton plant will be finished before production comes to a complete stop in mid-January, the company told employees in an internal email message Monday. Meanwhile, some Boeing workers will be deployed either locally or as far as Victorville, Calif., to maintain the hundreds of MAX jets idled by the grounding, or to do other work. Beginning this week, approximately 3,000 workers out of the Renton site's roughly 12,000 total — those directly involved in manufacturing, engineering and parts fabrication — will be temporarily re-assigned, the message states.
► In today's Seattle Times — Boeing training pilots ask to decertify union — After Boeing gave a 25% pay raise exclusively to its nonunion pilots late last year, a majority of the unionized training pilots — a group of 29 pilots represented by SPEEA — filed a petition Friday with the NLRB to decertify… SPEEA executive director Ray Goforth said Boeing management's attempt to "bust the bargaining unit … has poisoned the relationship (with SPEEA) for the foreseeable future." He described Boeing's pay raise for nonunion pilots as a ploy to "bribe the pilots into decertifying the union." Boeing "told our pilots they have to decertify the unit to get the same pay increase," he added.
► In today's Seattle Times — New snags add to uncertainty over Boeing 737 MAX's return to service — During the exhaustive review of the 737 MAX systems demanded by safety regulators, Boeing has discovered a potential new wiring-design problem that could add delay to the company's target of returning the jet to service around March. And a separate manufacturing issue affecting MAXs built over the past year will require hours of repair work on a large number of jets to ensure the engines are fully protected from a lightning strike before they can fly again.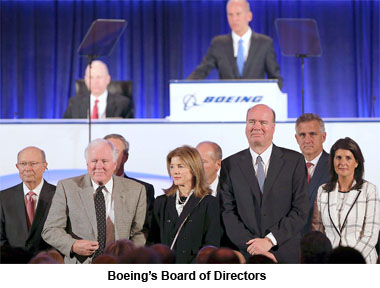 ► In the (Longview) Daily News — Boeing's board shouldn't escape blame in 737 MAX scandal (by Michael Hiltzik) —The Boeing board bristles with corporate CEOs, financial executives and celebrities (Caroline Kennedy and former UN Ambassador and South Carolina Gov. Nikki Haley, who presumably endeared herself to the company by helping it fight a unionization drive at its South Carolina plant in 2015), with some former government officials and a business school professor thrown in. Like directors of other major American corporations, they're exceptionally well paid… Eight of the 13 Boeing board members hold multiple directorships; two serve on four boards each. That raises the question of how much attention they can devote to any of their companies, especially when crises erupt.
---
THIS WASHINGTON

► In today's (Longview) Daily News — Study: Dam removal would cost $2.3B, jeopardize regional economies — A new study commissioned by an association of river commercial groups says removing the four Lower Snake River dams to improve salmon runs would cost $2.3 billion over the next 30 years, boost state carbon emissions and jeopardize already fragile local and regional economies.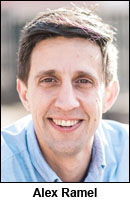 ► In the Skagit Valley Herald — Ramel appointed to state House — Bellingham-based environmental activist Alex Ramel was appointed Monday to the state House of Representatives, filling a seat left vacant by outgoing Rep. Jeff Morris (D-Mount Vernon). Elected officials from Skagit, Whatcom and San Juan counties narrowly selected Ramel to represent the 40th LD.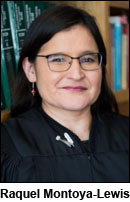 ► In today's Bellingham Herald — Montoya-Lewis sworn in as Washington's first Native American Supreme Court justice — Raquel Montoya-Lewis was sworn in Monday after being appointed by Gov. Jay Inslee to fulfill the remaining term of former Chief Justice Mary Fairhurst, who retired in January as she battles cancer. Montoya-Lewis has been on the Whatcom County Superior Court bench since 2015, and has served as the chief judge of the Nooksack Tribe, Skagit Tribe and Lummi Tribe, among other experiences.
► In today's Tri-City Herald — State fines Hanford $1 million. Feds withheld critical safety information, it says — The state Department of Energy relies on information from the federal Department of Energy and it contractors to provide oversight and ensure DOE meets standards set by the state to protect the environment.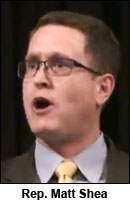 ► In today's Spokesman-Review — House leaders unsure of next step involving Matt Shea — The fate of Rep. Matt Shea, who was accused last month of engaging in "domestic terrorism" in a special House report by outside investigators, will remain uncertain until the Legislature convenes next week but it has the potential to split the House along party lines.
► From Crosscut — An investigation accused Matt Shea of domestic terrorism. He might stay in the WA Legislature anyway. — Expelling him would require a two-thirds majority vote — meaning that at least nine House Republicans would have to join the chamber's 57 Democrats in agreeing that Shea needs to go. Crosscut reached out to more than a third of House Republicans in recent days to ask them their thoughts on expelling Shea. Of the seven GOP lawmakers who responded, none said they had decided they would vote to expel Shea from the House.
---
THAT WASHINGTON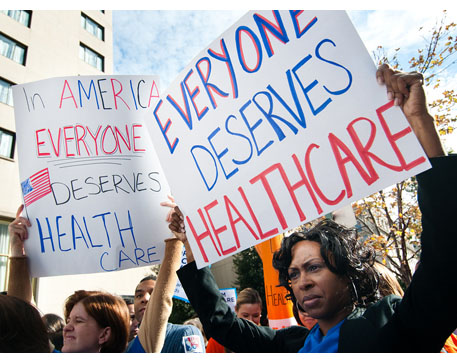 ► From The Guardian — The Americans dying because they can't afford medical care — A December 2019 poll conducted by Gallup found 25% of Americans say they or a family member have delayed medical treatment for a serious illness due to the costs of care, and an additional 8% report delaying medical treatment for less serious illnesses. A study conducted by the American Cancer Society in May 2019 found 56% of adults in America report having at least one medical financial hardship, and researchers warned the problem is likely to worsen unless action is taken… Despite millions of Americans delaying medical treatment due to the costs, the U.S. still spends the most on healthcare of any developed nation in the world, while covering fewer people and achieving worse overall health outcomes.
EDITOR'S NOTE — At least the insurance companies are healthy…
► From Vox — Obamacare looks surprisingly sturdy after the individual mandate's repeal — We've gotten through one year of the Affordable Care Act without the individual mandate and the results are clear: the insurance market did not collapse. Insurers are doing just fine, according to new data from the Kaiser Family Foundation.
► In the Columbia Basin Herald — Newhouse joins call to reconsider abortion ruling — Rep. Dan Newhouse (R-WA-4th) joined 206 other members of Congress in calling for the U.S. Supreme Court to reconsider the right to abortion laid out 47 years ago by Roe v. Wade. Rep. Cathy McMorris Rodgers (R-WA-5th) joined Newhouse in adding her name to the brief, though fellow Rep. Jaime Herrera Beutler (R-WA-3rd) did not.
---
NATIONAL

► In today's LA Times — CWA launches campaign to organize video game and tech workers — The last two years have witnessed a wave of walkouts, petitions and other workplace actions at video game and tech companies. But despite this swell in labor activism, employees at no major video game studios and only a handful of tech offices have formally voted to form or join a union. A new campaign launched Tuesday by one of the nation's largest labor unions — and spearheaded by one of the leading video game industry activists in Southern California — aims to change that. The Campaign to Organize Digital Employees (CODE for short) is a new project of the Communications Workers of America aimed specifically at unionizing video game and tech companies.
► In the Washington Post — The staff of Sports Illustrated, its newsroom 'gutted,' is planning to unionize — The staff of Sports Illustrated plans to unionize, it told management on Monday, saying it wants a greater say in the future of the iconic magazine, and raising concerns about the magazine's direction under its new operator, Seattle-based Maven.
EDITOR'S NOTE — Find out the power of standing together in a union. Get more information about how you can join together with co-workers and negotiate for basic protections at work and fair compensation. Or just go ahead and contact a union organizer today!
► From MarketWatch — CEOs of S&P 500 companies earn more in two days than the average worker will for the whole year — Putting it differently, the average CEO made more by lunch on his or her second day than the average worker will for all of 2020.
---
INTERNATIONAL
► From The Guardian — French strikes: talks begin in move to end month-long stoppages — The French government has begun crucial talks with unions to try to end the stand-off over pensions reform that has sparked the country's longest transport strikes in decades.
---
The Stand posts links to Washington state and national news of interest every weekday morning by 10 a.m.
Short URL: https://www.thestand.org/?p=82669
Posted by
David Groves
on Jan 7 2020. Filed under
DAILY LINKS
. You can follow any responses to this entry through the
RSS 2.0
. Both comments and pings are currently closed.