Big business funds Republican-led attack on nurse
Corporate interests target WSNA's Ingrid Anderson for challenging corporate-friendly Democratic Sen. Mark Mullet in the 5th Legislative District

By DAVID GROVES
The Stand
ISSAQUAH (July 20, 2020) — Big corporate interests are bankrolling an aggressive campaign conducted by Republican political operatives to re-elect Sen. Mark Mullet, a Democratic state senator in east King County. Supporters of Ingrid Anderson, a nurse challenging Mullet as a Democratic candidate in the primary election, are angry about the political attack against her, which they say is insulting and proves the point that a change is needed in the 5th Legislative District.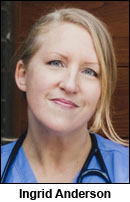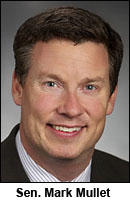 Business groups normally aligned with Republican candidates are supporting Mullet, who has sided with corporate interests on a number of legislative issues, including supporting public funding of private charter schools and denying meal and rest breaks to nurses at rural hospitals. He is being challenged by Anderson, a registered nurse at Overlake Hospital and Washington State Nurses Association leader who has advocated for affordable health care and patient safety in Olympia. She says she's running "to bring new leadership, a new vision, and a new community-driven focus to the State Senate."
As primary election ballots were mailed out last week, big corporations went on the attack against Anderson.
"She'd rather make a point, than make a difference," proclaim online ads sponsored by a business PAC run by Koch Companies, Wal-Mart, Phillips 66, BIAW, Washington Farm Bureau, AGC and others. Lyft, Inc. just spent $50,000 on an independent expenditure with that message, part of a $1.2 million investment the ridesharing company plans to spend to support candidates like Mullet in Washington's 2020 elections, according to public disclosure reports. In 2017, Mullet co-sponsored Lyft-backed legislation to repeal workplace protections for app-based drivers enacted in Seattle and other cities, and to preempt local governments from ever doing so in the future.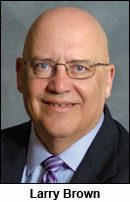 "We're used to seeing big out-of-state corporations spend millions to try to get Republicans elected in Washington state, but this time their attacks are on behalf of a Democratic senator," said Larry Brown, President of the Washington State Labor Council, AFL-CIO. "It underscores the stakes in this election. Voters in east King County are choosing between an incumbent politician who supports corporate interests and a nurse who supports working people's interests."
The registered sponsor of the business PAC's campaign against Anderson is Tom Perry, a Republican campaign consultant whose clients include GOP congressional candidates Jeffrey Beeler in the 1st CD and Nancy Slotnick in the 10th CD, among others. Perry was treasurer for Republican Chris Vance's unsuccessful 2016 bid to unseat U.S. Sen. Patty Murray (D-WA). He has also coordinated campaigns like Just Want Privacy, which twice failed in recent years to get an initiative on the ballot to overturn Washington's rule allowing transgender people to use segregated bathrooms.
Nurses and their unions who are supporting Ingrid Anderson are particularly angry about the insulting tone of the corporate-financed Republican-led campaign. They note that its funders include their own employers via the Washington State Hospital Association.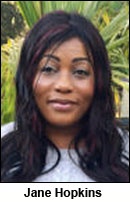 "I am simply outraged they would talk about any healthcare worker like that, given the sacrifices we make," wrote Jane Hopkins, a registered nurse and Executive Vice President of SEIU Healthcare 1199NW, in a letter to members in the 5th LD. "That they would do so in the midst of a pandemic while we put our lives and our families at risk every single day tells you exactly what hospitals, insurers, and big business think of us."
"This kind of dishonesty is nothing news but it is offensive," wrote UFCW 21 President Faye Guenther and Secretary Treasurer Joe Mizrahi. "The very same employers who are currently refusing to give us hazard pay, refusing to provide adequate protective equipment, furloughing workers, and refusing to enforce safety measures during a health crisis are the ones now trying to ridicule nurses on the frontlines of a global pandemic for not making a difference."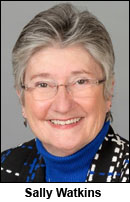 Sally Watkins, who had a 45-year career as a nurse before being elected Executive Director of the Washington State Nurses Association, is also angry about the attacks against her union's member and in support of Mullet.
"I am so deeply disappointed and outraged that State Senator Mark Mullet and his big business allies would attack our fellow WSNA member — indicating that she's running of office 'to make a point, not a difference'," Watkins writes. "Making a difference is what Ingrid shows up to do every day; it is who she is."
Watkins adds:
"In contrast, Senator Mark Mullet has year after year refused to meet with WSNA members — his own constituents — when they come to Olympia. He voted with the Senator who said 'nurses play cards' to exclude nurses at Snoqualmie Valley Hospital — constituents he is supposed to represent — from worker safety protections. He voted against long-term care for seniors, against addressing wage discrimination for women, against affirmative action and protections for veterans, against adequate wages for teachers, and against an overwhelmingly supported bill to increase penalties for drunk drivers. His voting record demonstrates who he shows up to make a difference for: big business."
Voters should have received their primary election ballots in the mail by now. They have until Tuesday, Aug. 4 to fill them out and return them.
Short URL: https://www.thestand.org/?p=90055
Posted by
David Groves
on Jul 20 2020. Filed under
ELECTION
,
TAKE A STAND!
. You can follow any responses to this entry through the
RSS 2.0
. Both comments and pings are currently closed.