'Explosive' COVID ● FAA OKs 737 MAX ● Congress must act NOW
Wednesday, November 18, 2020
---
COVID-19
► LIVE from the Seattle Times — Coronavirus daily news update, Nov. 18 — Washington set another record for COVID-19 cases Tuesday. The state Department of Health (DOH) reported 2,589 new COVID-19 cases as of Monday, and 23 new deaths. The state has set records on four of the last five days.
► From the (Everett) Herald — Virus case count 'explosive': Hospitalizations, deaths rising — Local and state leaders worried the health care system could soon be pushed beyond its limits, forcing hospitals to abandon some services and leading to more deaths.
MORE local coverage of the COVID surge from the Bellingham Herald, Columbia Basin Herald, Kitsap Sun, (Longview) Daily News, Olympian, Peninsula Daily News, (Spokane) Spokesman-Review, (Tacoma) News Tribune, Tri-City Herald, (Vancouver) Columbian, Wenatchee World, and the Yakima H-R.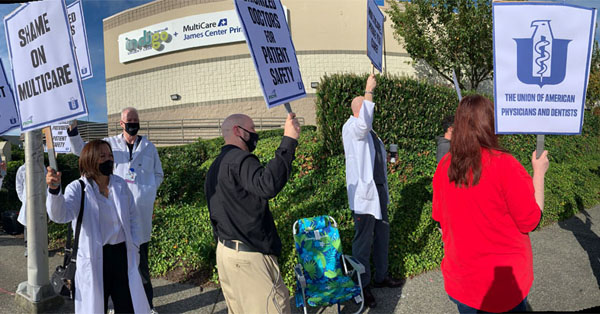 ► From Labor Notes — Will urgent care doctors be forced to strike in a pandemic for the right to go home? — Physicians at one of Washington state's largest health care providers just announced their intent to strike, potentially shutting down 20 urgent care clinics across the Puget Sound region. They won recognition with the Union of American Physicians and Dentists (UAPD) in 2018 after a two-year fight with MultiCare Indigo Urgent Care and have been battling for a first contract ever since. At the core of their fight is workplace safety, affecting both doctors and patients. Physicians say they aren't receiving proper personal protective equipment. Even before the COVID-19 pandemic hit, they were forced to work 12-hour shifts without breaks, putting themselves and others at risk.
The Stand (Nov. 16) — MultiCare Indigo physicians will strike on Nov. 23-24 — Union members and community allies interested in supporting community pickets for UAPD on Nov. 23-24 at MultiCare Indigo Urgent Care locations across Western Washington should contact Gabrielle Hanley at ghanley@uapd.com.
► From KING — Some Monroe teachers refuse to return to classrooms amid COVID-19 concerns — The plan was to have Monroe School District first graders back in their classrooms for in-person learning on Monday, but that got pushed back by a day after teachers complained about potential exposure to coronavirus. When Tuesday arrived, the classrooms were open, but it was unclear how many people actually showed up.
► From KIRO — Long lines, hours of waiting at COVID-19 test sites
► From KNKX — State's rural hospitals are hit hard by latest COVID-19 surge
► From the Seattle Times — 3 million-plus in U.S. thought to be COVID contagious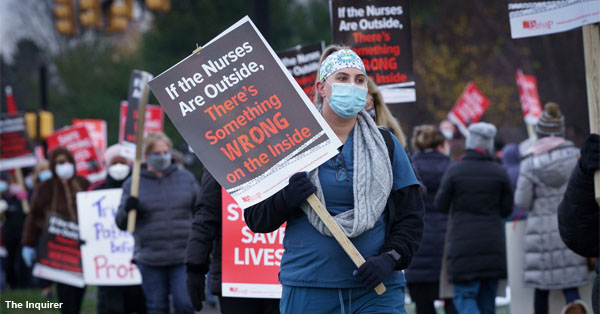 ► From the Philadelphia Inquirer — As coronavirus cases rise, 800 Bucks County nurses go on strike over 'dangerous' staffing levels — Nearly 800 nurses at a Bucks County hospital went on strike Tuesday morning over what they describe as dangerously low staffing levels that prevent them from providing high-quality care to patients. It's a power move for the nurses at St. Mary Medical Center in Langhorne, Bucks County, one of the most profitable hospitals in the region. They're walking off the job as coronavirus cases surge across the region — and after eight months of caring for patients in a pandemic.
► From The Hill — CDC quietly removes guidance pushing for school reopenings — The CDC has quietly removed controversial guidance from its website that pushed for schools to reopen in the fall and downplayed the transmission risks of COVID-19 to children and others. The documents, one of which was reportedly written by political appointees outside of the CDC, were removed in late October with no public announcement.
► From the Memphis C-A — FedEx pilots union: COVID-19 cases rising, work conditions 'worsening' before peak season — The union representing FedEx Express pilots said its members are "strained like never before," saying COVID-19 cases have risen and working conditions are difficult ahead of an anticipated record-breaking holiday shipping season.
---
BOEING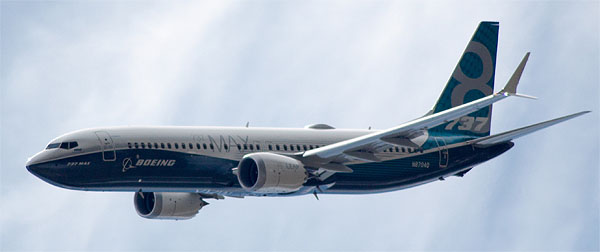 ► From the Seattle Times — Boeing 737 MAX can return to the skies, FAA says — Twenty months after Boeing's new 737 MAX was grounded worldwide following two deadly crashes, the Federal Aviation Administration on Wednesday approved Boeing's fixes for the airplane and cleared the MAX to return to service. The long-delayed approval means the MAX is on track to fly passengers again in the United States before year end. Jet deliveries can resume and production in Renton will begin again to ramp up, though very slowly.
► From the Seattle Times — Why U.S. airlines are eager to fly Boeing's upgraded 737 MAX — Despite the downturn in demand, American, Southwest, United and Alaska are all keen to fly the MAX so they can swap out older aircraft to eke out whatever savings they can from the jet's fuel efficiency advantage — the 737 MAX burns 14% less fuel than the previous model 737 NG.
► From Politico — Boeing's 737 MAX is coming back. But questions about lax oversight never left. — The way has been cleared for Boeing's 737 MAX to fly again, but the industry-friendly approval process that green-lit the plane with all its flaws remains largely unchanged today. Congress has yet to complete work on legislation prescribing substantial changes to the FAA regulatory system that allowed Boeing's own employees to make crucial decisions about reviewing and approving the MAX's design, with the agency's oversight.
► From Roll Call — FAA allows 737 MAX flights as Hill takes up oversight bills — Senate committee to take up a bill that would tighten oversight of aircraft approvals by FAA.
---
THIS WASHINGTON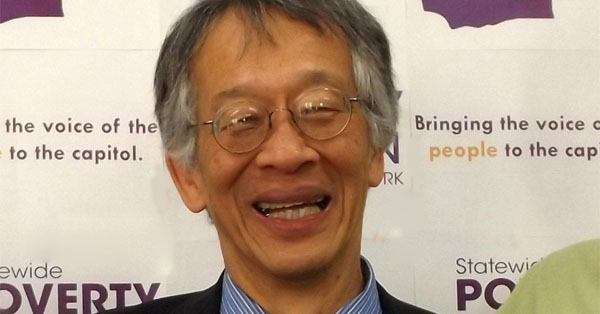 ► From the Seattle Times — Tony Lee, 'conscience of the Legislature' and advocate for Washington's poor and immigrants, dies at 72 — Lee, former advocacy director at the anti-poverty organization Solid Ground, fundamentally changed what it was like to live in Washington for people who live at the margins. He helped save cash assistance programs for disabled or mentally ill people, worked to expand Medicaid to cover dental care and helped create a public-private partnership to help new immigrants become naturalized citizens. Lee spent his life fighting in Seattle and at the state legislature in Olympia for funding for social programs to help poor and immigrant communities.
► From the Yakima H-R — 2 Yakima Valley farms contest state fines for violations of COVID-19 worker safety protocols — At least two Yakima Valley farms fined by the state department of Labor and Industries for violations of COVID-19-related worker safety precautions are contesting the claims. Labor announced last week that 18 farms statewide have been fined after inspectors found violations related to proper social distancing, masking, sanitizing, or worker housing.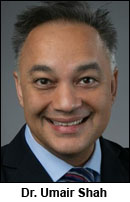 ► From the Seattle Times — Inslee announces Umair Shah as next health secretary as Washington's COVID-19 cases rise — Gov. Jay Inslee announced Tuesday that Washington's next secretary of health will be Dr. Umair Shah, the health director for Texas's largest county. The new appointment comes as the state sees an increase in new COVID-19 infections and hospitalizations, and as Washingtonians brace for more cases, deaths and economic damage as the coronavirus surges.
► From the Seattle Times — Gov. Jay Inslee gets an 'A' in health, but so far he's marked absent on the pandemic economy (by Danny Westneat) — Economic stimulus is the most unsung tool for beating this virus. Want people and businesses to do the right thing on virus control? Then make it so they aren't also fighting for their economic lives. Need to pay for it? We've got the means right here, and Seattle gave a blueprint with its big-business payroll-tax plan.
► From the Olympian — Wanted: 550 seasonal workers willing and able to fight wildfires in 2021 — The Washington state Department of Natural Resources has begun recruiting to add 550 seasonal workers for next summer's fire season.
► From the (Everett) Herald — Food banks need our help especially now (editorial) — The pandemic, while complicating our lives, has also frustrated the efforts of food banks and other assistance organizations in finding and scheduling volunteers and forcing the cancellation of food drives and fundraising events for some organizations, increasing the importance of our donations. Those donations can be made locally or regionally. While donations of canned goods and other nonperishables are accepted gratefully by food banks, donations of cash go much farther in meeting needs.
---
THAT WASHINGTON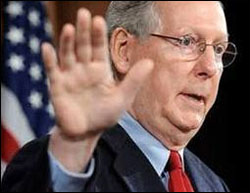 ► From HuffPost — Millions will lose unemployment aid this December unless Congress acts fast — Nearly 12 million workers will lose federal unemployment benefits on Dec. 26 if lawmakers fail to reach a reauthorization deal. At the outset of the coronavirus pandemic in March, Congress sprang into action with new unemployment programs and boosted benefits an unprecedented $600 per week. But lawmakers thought the pandemic would be under control in a matter of months, and the extra money lapsed in July. Now, even as COVID-19 infections spread wildly, all the other enhanced unemployment programs are set to end. The looming expiration is part of an epic year-end abyss, with an eviction moratorium, student debt forbearance and a host of tax breaks all disappearing down the hole at the same time.
EDITOR'S NOTE — The House has twice passed relief bills to address this crisis: the $3.4 trillion HEROES Act in May and a scaled-back $2.2 trillion version in October. Senate Majority Leader Mitch McConnell (R-Ky.) has blocked a vote on both measures and has failed to bring a Republican alternative to a vote.
► From the Spokesman-Review — Spokane leaders call on Congress to act as COVID-19 relief talks stagnate and deadline looms — Democrats, including Washington Sen. Patty Murray, are pushing for an expansive new relief package that would address the pandemic's impacts on health care, jobs, education, housing, local governments and more. The Senate's third-ranking Democrat said she was hopeful her colleagues would be spurred to act after returning to their home states and "really seeing that the pain on the ground at home is real."
► From the Washington Post — Congress's stimulus impasse must end — even if it means Democrats accepting a smaller deal (editorial) — For the good of the country, this impasse must end, even if it means that Democrats, led by House Speaker Nancy Pelosi (D-Calif.), have to accept a smaller package than they have insisted upon ­heretofore.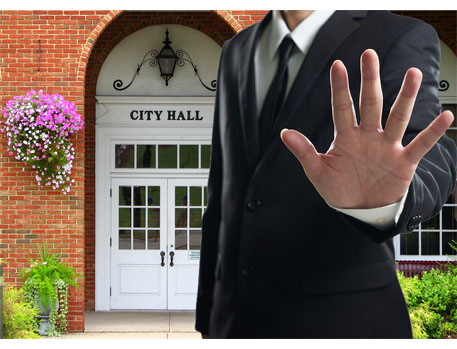 ► From the NY Times — State and city governments are too big to fail (by Richard Ravitch) — Imagine that cities and states were considered an industrial sector, like automobiles or airlines. Collectively, they employ about 23 million essential workers like teachers, police officers and firefighters. They contribute over $3 trillion to the nation's gross domestic product. Would the federal government allow such an enormous industry to fail? There is a realistic risk that this might happen for states and other cities across the country. Because of the pandemic, these local economies are cratering. Estimates of total revenue losses from 2020 to 2022 for states and cities range from $400 billion to $1 trillion. Without federal help, states and cities must cut essential workers and put off equally essential infrastructure projects. President-elect Biden had the right idea when he said on Monday that any relief package must include aid for cities and states.
EDITOR'S NOTE — But can we afford it? Here's your answer….
► From Roll Call — Shelby adds $760 million for unrequested ships with Alabama ties — The Senate Appropriations Committee, led by Alabama Republican Richard Shelby, added more than three quarters of a billion dollars to its new Pentagon spending bill for warships that were not sought by the Navy but are built by Shelby's constituents.
► From Roll Call — Grassley tests positive for COVID-19 after missing first roll call in 27 years — Senate President Pro Tempore Charles E. Grassley (R-Iowa) said Tuesday evening that he has tested positive for COVID-19, after missing his first roll call vote in more than 27 years earlier in the day.

---
ELECTION



► From the AP — Biden's DIY transition proceeds without Trump assistance — Trump's refusal to cooperate with his successor is forcing President-elect Joe Biden to seek unusual workarounds to prepare for the exploding public health threat and evolving national security challenges he will inherit in just nine weeks. Blocked from the official intelligence briefing traditionally afforded to incoming presidents, Biden gathered virtually on Tuesday with a collection of intelligence, defense and diplomatic experts. None of the experts are currently affiliated with the U.S. government, raising questions about whether Biden is being provided the most up-to-date information about dangers facing the nation.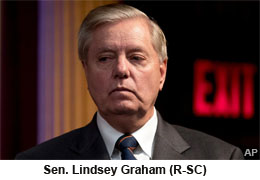 ► From CNN — Sen. Lindsey Graham just crossed another line in defending Trump (by Chris Cillizza) — Georgia Secretary of State Brad Raffensperger, a Republican, told CNN that Graham had called him to urge the removal of ballots amid the ongoing hand recount in the state. Graham told CNN that Raffensperger's allegations was "ridiculous." But a staffer for the Georgia secretary of state affirmed Raffensperger's version of events to CNN on Tuesday.
► From the NY Times — Graham's long-shot mission to unravel the election results — With unsubstantiated claims of vote-counting errors and calls to officials in several states, the South Carolina senator seems bent on reversing Joe Biden's clear victory over Trump. Legal experts said it was doubtful that Graham's actions, which were open to interpretation, could lead to criminal charges or that they represented a violation of Senate ethics. Still, it appeared that Graham had stepped over an ethical line.
► From the Washington Post — Trump fires top DHS official who refuted his claims that the election was rigged — Trump on Tuesday fired Christopher Krebs, a top Department of Homeland Security official who led the agency's efforts to help secure the election and was vocal about tamping down unfounded claims of ballot fraud.
► From the NY Times — Michigan Republicans backtrack after refusing to certify election results — G.O.P. members of the elections board in Wayne County, which includes Detroit and is heavily Democratic, reversed their decision to hold up approval of Joe Biden's victory after an outcry.
► From Reuters — Half of Republicans say Biden won because of a 'rigged' election: Reuters/Ipsos poll — About half of all Republicans believe Trump "rightfully won" the U.S. election but that it was stolen from him by widespread voter fraud that favored Democratic President-elect Joe Biden, according to a new Reuters/Ipsos opinion poll.
EDITOR'S NOTE — In late 2017, more than half of all Republicans still thought Obama was born in Kenya. Let's face it, about one-quarter of Americans believe all sorts of nonsense, including that the sun orbits the earth and their house is haunted.
---
TODAY'S MUST-READS
► Special report from Reuters — Shots in the Dark, Chapter 2: A Black man risks all to clear his name – and expose the police — Rather than take a plea deal, Silvon Simmons chose to face a jury on charges of trying to kill a cop. His trial reveals the extraordinary freedom U.S. police officers enjoy from outside scrutiny, thanks largely to protections won by their unions. In America, the cops police themselves.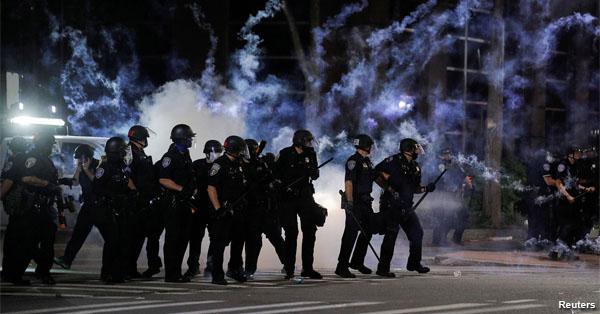 ► Special report from Reuters — Shots in the Dark, Chapter 2: A U.S. city takes on its police union and a nation is watching — A trial reveals flaws in the police account of the Silvon Simmons shooting, and a judge makes a dramatic ruling. The Rochester, New York, city council mounts the strongest drive yet to empower residents to investigate and discipline police. If successful, the accountability board could become a national model.
---
The Stand posts links to Washington state and national news of interest every weekday morning by 10 a.m.
WASHINGTON IS A UNION STATE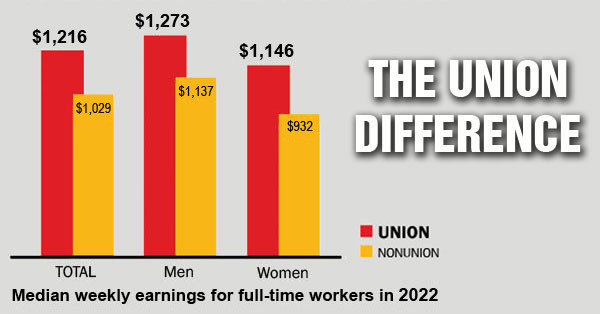 CHECK OUT THE UNION DIFFERENCE in Washington state: higher wages, affordable health and dental care, job and retirement security.
FIND OUT HOW TO JOIN TOGETHER with your co-workers to negotiate for better working conditions and respect on the job. Or go ahead and contact a union organizer today!