Record COVID deaths ● It could happen here ● Complicit Cathy and Dan
Thursday, January 7, 2021
---
COVID-19
► LIVE from the Seattle Times — Coronavirus daily news update, Jan. 7 — The latest count of COVID-19 cases in Washington totals 260,752 infections (7-day average of new infections per day: 2,194) and 3,605 deaths (7-day average of deaths per day: 12)
► From the Columbian — 'It's going to spread like wildfire': COVID-19 infects more than 200 Larch inmates — On Dec. 31, the state Department of Corrections reported that Larch had six incarcerated individuals who tested positive for COVID-19. On Monday, the prison reported 218 inmates had tested positive. As of Wednesday, the number was 219. The prison near Yacolt has a capacity of 480 inmates. The average daily population at Larch in November, the most recent DOC data available, was 327.
► From the NY Times — Overshadowed by events in Washington D.C., the virus was deadlier than ever — Officials reported at least 3,963 new coronavirus deaths in the United States on Wednesday, a new single-day record. "Most Americans don't want to know, don't want to acknowledge, don't really want to recognize, and certainly — even as it's descending upon us — do not appear to understand the dire circumstances that we are facing," said Dr. Marjorie Bessel, the chief clinical officer at Banner Health, a major hospital network in Arizona.
► From Roll Call — Flights delayed as FAA controllers test positive for COVID-19 — Nearly 300 air traffic control centers nationwide have been affected by the COVID-19 pandemic, leading to flight delays as the facilities are temporarily closed for cleaning. Some centers are repeatedly grappling with such closures, adding yet another hurdle to an industry that has struggled to regain travelers' confidence in the wake of the pandemic.
---
THIS WASHINGTON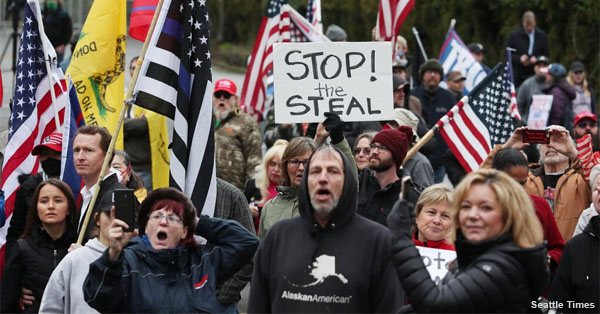 ► From the Seattle Times — Trump supporters leave lawn of Washington state governor's mansion after standoff — Some of the protesters were armed. The roughly half-hour standoff with law enforcement ended as the group decided to leave the grounds rather than risk arrest.
► From The Olympian — Pro-Trump rally at Washington state Capitol makes it through gates of Governor's Mansion — By late afternoon, the crowd had grown more aggressive, focusing its anger largely at the nearby Governor's Mansion. A few members of the crowd threatened news media, and the group chanted "Open up!" outside the mansion.
EDITOR'S NOTE — A disturbing tweet from the reporter who wrote that story…
The Pacific Northwest Newspaper Guild responds: "Any aggression or violence shown toward journalists today is unacceptable. We stand with our members, and all journalists, who today risked their lives to report on mobs in our state and nation's Capitols… We also call on employers to ensure their members' safety, physically and emotionally. We need access to personal protective equipment. We need health insurance that enables us to seek mental health treatment. We need managers whose first priority is their workers' safety."
► From the News Tribune — Washingtonians mustn't tolerate US Capitol coup. And don't think it can't happen here. (editorial) — Next week, the state Legislature will open its 2021 session under tight COVID-19 restrictions, and a right-wing militia organization has declared it will enter and occupy the Legislative Building. A peaceful pro-Trump rally in Olympia Wednesday was marred by one person's cry, which we pray wasn't prophetic: "It's war now!" Now is the time for responsible citizens of all political stripes to stand up and speak out for bedrock principles. Assaults on democracy must not be tolerated.
---
TRUMP'S MOB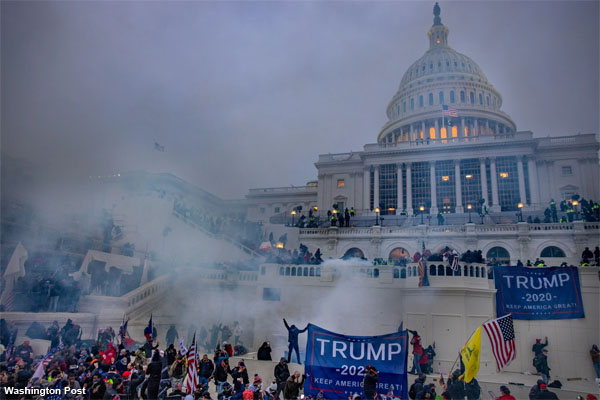 ► From the Washington Post — Congress affirms Biden's presidential win following riot at U.S. Capitol — Members of Congress, shaken and angry following a violent assault on the U.S. Capitol by a mob of President Trump's supporters, put a final stamp on President-elect Joe Biden's victory early Thursday morning and brought an end to a historically turbulent post-election period. Republicans had at one point planned to object to the electoral college votes in a series of states won by Biden, but after the storming of the Capitol, several GOP senators changed course.
► From The Hill — 4 dead, 52 arrested after chaos on Capitol Hill — At least 14 officers sustained injuries during the rioting. Police also recovered two pipe bombs near the headquarters of the Democratic National Committee and Republican National Committee.
► From CNBC — AFL-CIO leader calls Trump protest 'one of the greatest assaults on our democracy since the Civil War' — AFL-CIO President Richard Trumka condemned Trump's supporters for storming the U.S. Capitol: "They are carrying out (Trump's) wishes, and far too many Republican lawmakers have enabled and even encouraged this violent threat to our republic."
TODAY at The Stand — Violence is the result of Trump's 'venom, conspiracies, hate, lies' — Some labor and elected leaders are calling for Trump's immediate removal from office.
► From the Washington Post — Trump caused the assault on the Capitol. He must be removed. (editorial) — Responsibility for this act of sedition lies squarely with the president, who has shown that his continued tenure in office poses a grave threat to U.S. democracy. He should be removed.
► From the NY Times — Trump is to blame for Capitol attack (editorial) — The president incited his followers to violence. There must be consequences… The modern Republican Party, in its systematic efforts to suppress voting, and its refusal to acknowledge the legitimacy of elections that it loses, is similarly seeking to maintain its political power on the basis of disenfranchisement. Wednesday's insurrection is evidence of an alarming willingness to pursue that goal with violence.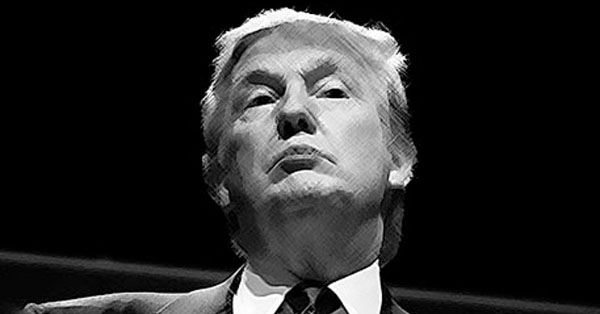 ► From the Spokesman-Review — Pullman native, former defense secretary Gen. James Mattis releases statement denouncing Trump — "Today's violent assault on our Capitol, an effort to subjugate American democracy by mob rule, was fomented by Mr. Trump. His use of the Presidency to destroy trust in our election and to poison our respect for fellow citizens has been enabled by pseudo political leaders whose names will live in infamy as profiles in cowardice. Our Constitution and our Republic will overcome this stain and We the People will come together again in our never-ending effort to form a more perfect Union, while Mr. Trump will deservedly be left a man without a country."
► From the News Tribune — State's congressional delegation safe but appalled
► From the Yakima H-R — Yakima Councilman Jason White cheers rioters who stormed U.S. Capitol as "patriots"
► From the Spokesman-Review — In reversal after pro-Trump mob storms Capitol, McMorris Rodgers votes to certify election results — A day after saying she intended to object to the results of multiple states won by Biden, Rep. Cathy McMorris Rodgers reversed course and said Wednesday afternoon she would vote to certify the count.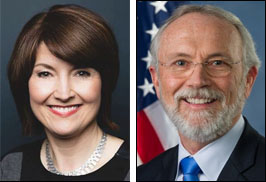 ► From the Tri-City Herald — Trump incited attack on nation, but our GOP lawmakers are also to blame (editorial) — Any federal lawmaker who did not vehemently object to Trump's baseless claims of election fraud is complicit in this nightmare. Yes, Congressman Dan Newhouse, you should have been stronger. You should have done more to encourage a peaceful transfer of presidential power. You and your Republican colleague, U.S. Rep. Cathy McMorris Rodgers of Spokane, should not have signed on to the amicus brief supporting the frivolous Texas lawsuit that encouraged Trump's claims of election fraud.
MORE editorials condemning Trump and complicit Republicans for inciting violence from the (Everett) Herald, Seattle Times, (Tacoma) News Tribune, (Vancouver) Columbian.
► From Politico — 'He screwed the country': Trump loyalty disintegrates — Wednesday's Capitol Hill riot will reverberate for years, shaping Trump's legacy and pushing Republicans to confront the GOP's future.
---
THAT WASHINGTON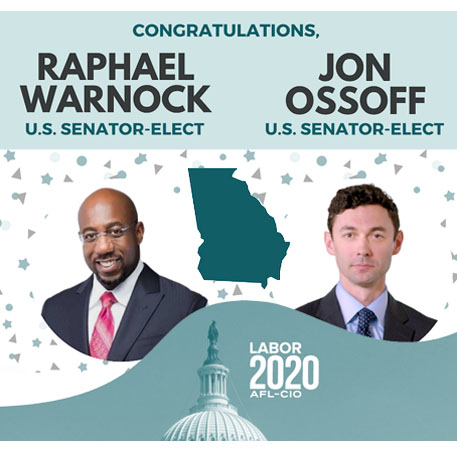 ► From Politico — Democrats retake the Senate with Georgia sweep — Democrats have won the Senate majority after a remarkable pair of runoff victories in Georgia, giving the party control of Congress and smoothing the path for President-elect Joe Biden to enact the agenda he ran on in 2020. Jon Ossoff's and Raphael Warnock's victories will bring the balance of power in the Senate to 50-50, with Vice President-elect Kamala Harris able to cast tie-breaking votes once she is inaugurated later this month.
TODAY at The Stand — Unions helped secure key Georgia victories — With Democrats poised to take control, labor calls for quick passage of the PRO Act.
► From Reuters — Georgia results could pave way for quick additional U.S. pandemic support — The Democratic victory in two U.S. Senate races on Tuesday could open the door to the more robust government spending response economists and others have argued is needed to get the country through the pandemic with as little long-term economic damage to companies and households as possible.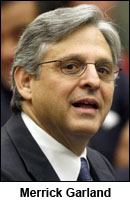 ► From Politico — Biden names Merrick Garland as Attorney General nominee — The former Supreme Court nominee will face challenges on civil rights, domestic terrorism, police reform, the FBI and dealing with Trump-era corruption.
► From the NY Times — A new Labor Department rule would classify gig workers as contractors — The Labor Department on Wednesday released the final version of a rule that could classify millions of workers in industries like construction, cleaning and the gig economy as contractors rather than employees, another step under the Trump administration toward endorsing the business practices of companies like Uber and Lyft. Companies don't have to pay contractors a minimum wage or overtime and don't have to pay a share of contractors' Social Security taxes or contribute to unemployment insurance on their behalf. The rule is scheduled to take effect on March 8, which will allow the incoming Biden administration to postpone it and perhaps set it aside.
---
NATIONAL
► From In These Times — Chicago teachers are considering a strike amid pandemic surge — With COVID cases rising, the Chicago Teachers Union and its allies are resisting Mayor Lightfoot's plan to force educators back into the classroom — and could walk off the job.
---
The Stand posts links to Washington state and national news of interest every weekday morning by 10 a.m.
Short URL: https://www.thestand.org/?p=94204
Posted by
David Groves
on Jan 7 2021. Filed under
DAILY LINKS
. You can follow any responses to this entry through the
RSS 2.0
. Both comments and pings are currently closed.