Inslee's roadmap ● Thank you, Georgia ● Cathy sells her soul ● Union-busters exposed
Wednesday, January 6, 2021
---
COVID-19
► LIVE from the Seattle Times — Coronavirus daily news update, Jan. 6 — The latest count of COVID-19 cases in Washington totals 258,767 infections (7-day average of new infections per day: 2,194) and 3,541 deaths (7-day average of deaths per day: 10)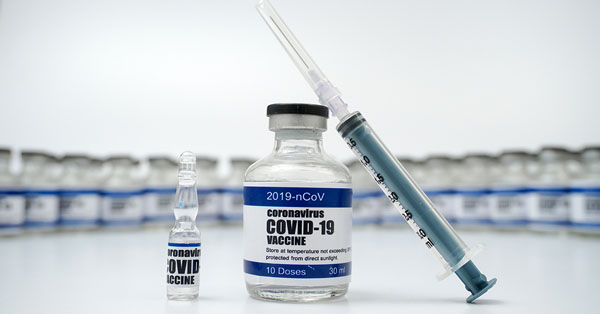 ► From Crosscut — Only 55% of WA voters say they want to be vaccinated, poll says — A new Crosscut/Elway poll found vaccination interest in the state is much lower than needed for herd immunity under federal guidelines.
► From TPM — WI pharmacist ruined vaccines in the name of wild conspiracies
► From the Washington Post — Wealthy donors received vaccines through Florida nursing home — The episode highlights how the country's patchwork approach to immunization against the coronavirus — leaving decisions about eligibility to state and local authorities as well as to individual providers — is creating opportunities for facilities to provide access to well-connected people while thousands of others wait in line. In Florida, some elderly residents have camped out overnight in hopes of receiving a shot.
---
BOEING

► From the Seattle Times — Boeing to close its storied Seattle manufacturing R&D center — In yet another sign of Boeing's shrinking local footprint, managers told affected employees just before Christmas that in the next four to six months the facility, known as the Advanced Developmental Composites (ADC) center across from the Museum of Flight, will be shuttered. Though relatively few people work at the facility right at this point, its symbolism will add to worry about the future of the jetmaker in this region. SPEEA said it has only 29 members currently working at the ADC. SPEEA spokesman Bill Dugovich said news of the closure is worrisome and the union is seeking more information from the company.
---
LOCAL
► From the Seattle Times — Seattle-based Virginia Mason merges with CHI Franciscan health system — Virginia Mason Franciscan Health will operate 11 hospitals and nearly 300 sites of care, including primary and specialty care clinics and same-day surgery centers. Virginia Mason said it will remain a non-Catholic organization but announced a few changes. "Nearly all procedures historically conducted at Virginia Mason will continue to be provided, with the exception of direct elective pregnancy terminations and Virginia Mason's participation in physician-assisted death," a spokesperson said.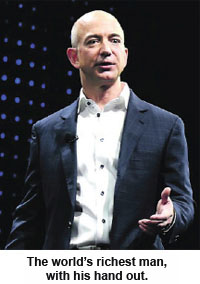 ► From the News Tribune — Amazon bringing hundreds of jobs to Pierce County; Tesla site might also be in works — "The Lakewood delivery station is expected to open in 2021 and create hundreds of full and part-time associate jobs, all paying at least $15 per hour and offering a variety of benefits packages from day one, as well as hundreds of driver opportunities through Amazon's Delivery Service Partners and Amazon Flex," wrote an Amazon spokeswoman.
EDITOR'S NOTE — So, barely above the state minimum wage for jobs where some of the most hazardous jobs in the state? Workers fortunate enough to be full time will make barely more than $31,000 per year and many will be eligible for public subsidies to get housing, health care, and meet other basic needs. Meanwhile, Amazon CEO Jeff Bezos has personally pocketed more than $53 billion since the pandemic started. Thank you so much!
► From the Tri-City Herald — School employees fail to reach contract agreement over pay raises in Pasco — Contract negotiations for Pasco school employees who feed, bus and tutor students are headed to mediation after six months of talks failed to reach an agreement. "Daily our members are on the front lines of the school doing the heavy lifting that must be done to feed, keep safe, transport, and encourage our children to succeed," said the Pasco-PAES Chapter of Public School Employees of Washington SEIU Local 1948.
► From Crosscut — Teresa Mosqueda will seek reelection, not Seattle mayor's office — Despite rampant speculation, the high-profile city council member will eye a 2nd term.
---
THIS WASHINGTON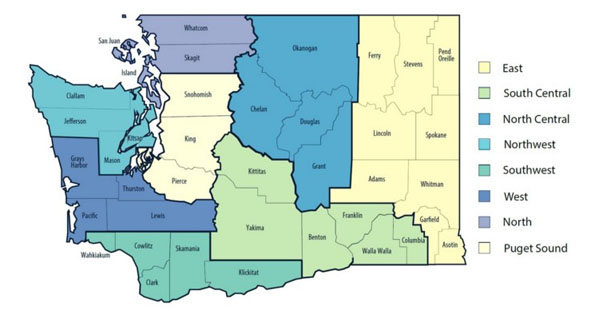 ► From the Governor's Office — Inslee announces 'Healthy Washington — Roadmap to Recovery' — Beginning Jan. 11, the state will follow a regional recovery approach with every region beginning in Phase 1. Washington has avoided overwhelming the state's health care systems throughout this pandemic so far through rigorous safety measures, such as physical distancing and masking, as well as social and economic restrictions. This new recovery system aims to safely ease some restrictions while also maintaining crucial hospital capacity, ensuring care for Washingtonians that need it and paving the way for economic recovery.
MORE coverage from the (Everett) Herald, KUOW, Peninsula Daily News, Seattle Times, (Spokane) Spokesman-Review, (Tacoma) News Tribune, and the Yakima Herald.
► From the Columbian — Science, safety key in returning to classrooms (editorial) — In announcing relaxed restrictions on the opening of public schools, Inslee stressed that decisions will remain in the hands of local school boards… Increasing the number of students in class will put teachers and staff members at risk, expanding the chances they will become infected and bring the disease home with them. Bill Beville, president of the Evergreen Education Association, said staff members "do not feel we're there yet, and the district still has some work to do."
► From Crosscut — Poll: WA voters are divided on new taxes to address COVID-19 — Washington state voters want legislators in Olympia to focus on the pandemic and the economy, according to a new Crosscut/Elway Poll. But they are wary of some of the tax measures lawmakers are considering to pay for that response.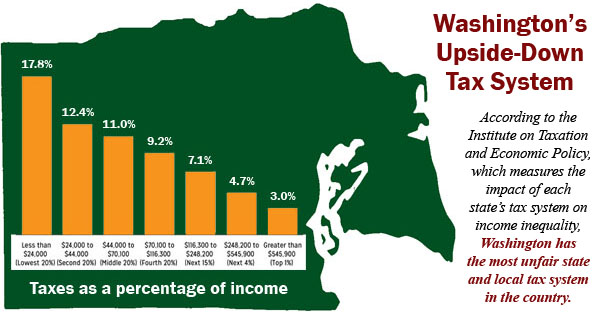 ► From The Stranger — Want to save the economy? Raise progressive revenue and invest in neighborhood businesses. (by Jodi Ecklund and Denise Burnside, owners of the Clock-Out Lounge) — Investments in the community are in everyone's best interests, right now—nobody will thrive if the economy collapses. To save as many neighborhood businesses as possible, the response should be big, delivered quickly, and focused on balancing our tax code. The Clock-Out is by no means the only small business sitting at this particular crossroads. Without decisive action to keep our neighborhoods alive, we could come out of this pandemic to darkened streets and a depression unlike anything we've seen in our lifetimes. In the days and weeks leading up to the election, our state leaders have talked endlessly about their concern and their empathy. Now we need them to take action.
The Stand (Dec. 14) — We must invest in post-COVID Washington (by Larry Brown)
► From the (Everett) Herald — Don't mess with elections; honor will of voters (editorial) — At least two pieces of GOP-sponsored legislation have been proposed before the Legislature, which begins its session Jan. 11, that — while couched in terms of promoting election integrity and representational fairness — are attempts to reverse gains made in improving election access and regarding the democratic institution of one person, one vote.
---
ELECTION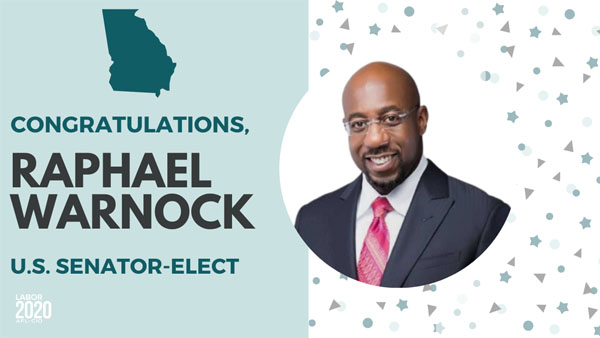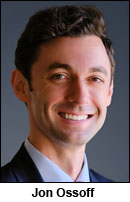 ► From the Washington Post — Warnock wins, Ossoff leads, lifting Democratic hopes of claiming Senate majority — Democrats closed in on control of the U.S. Senate early Wednesday with a stunning come-from-behind victory in one of Georgia's twin runoff elections and the lead in the second contest, races that could reshape the first two years of President-elect Joe Biden's term by giving Democrats a clearer path to enacting their legislative priorities. After swapping leads over the course of the night Tuesday, Democrats Raphael Warnock and Jon Ossoff benefited from late counts in Democratic areas of the state, which gave Warnock an increasing lead over Republican Sen. Kelly Loeffler as the final precincts were counted. Edison Research called the race for Warnock early Wednesday. Ossoff held a narrower lead over David Perdue (R), whose Senate term expired Sunday. Most of the remaining ballots were believed to be from strongly Democratic areas.
► From the NY Times — Raphael Warnock's win is one for the history books — A Baptist preacher born and raised in Georgia, he will become his state's first Black senator, breaking a barrier with distinct meaning in American politics.
► From the NY Times — The 10-year Stacey Abrams project to flip Georgia has nearly come to fruition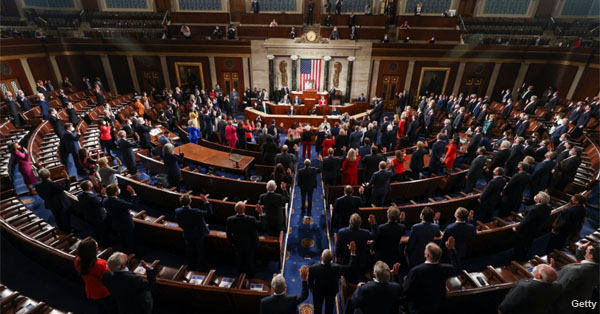 ► From Politico — Congress set to certify Biden's win as Trump fuels unrest — President Donald Trump's last-ditch effort to overturn the election is already doomed. But before the Wednesday joint session of Congress even begins, Trump's effort will have fractured the GOP, activated thousands of MAGA marchers to descend on D.C. — drawing acute security concerns in the capital — and even pressured the vice president to exercise powers he doesn't have to stop Joe Biden.
► From the NY Times — Congress is expected to meet into the night as Republicans try to subvert the election — The House and Senate will convene Wednesday afternoon. Bipartisan majorities in both chambers are prepared to meet late into the night to beat back the challenges and confirm Biden as the winner.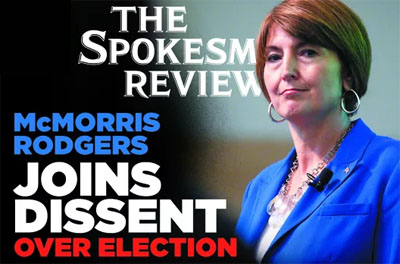 ► From the Spokesman-Review — Cathy McMorris Rodgers will contest Electoral College results as 'civil war' divides GOP — Rep. Cathy McMorris Rodgers vows to be the only member of Congress from Washington state to represent one side of a dramatic rift in the GOP, as roughly half of congressional Republicans question the legitimacy of November's vote, amplifying Trump's baseless claim that the election was rigged.
► A MUST-READ from the Spokesman-Review — With her vote today, McMorris Rodgers finalizes the sale of her soul (by Shawn Vestal) — Was there a specific moment that clearly foretold that Cathy McMorris Rodgers would betray her oath of office, the Constitution, and the most basic principle of American democracy in favor of an attempt to lie, cheat and steal an election? A single moment when we might have foreseen that McMorris Rodgers would burn her boats on the shores of a land ruled by a mad despot, making it impossible to ever credibly return to the ideological ground of democratic values? Or was this always who she was? A despicable toady. An abject coward. A traitor to her own promises, and an enemy of the American voter. Whenever it happened, it's definitely happened now. The sale is complete. When McMorris Rodgers votes today, with scores of her seditious colleagues, to reject an American election that was clean and fair by every factual measure, she tenders what's left of her good name forever.
► From the NY Times — Never forget the names of these Republicans attempting a coup (by Thomas Friedman) — This time they'll fail. But their disloyalty to America is clear.
► From the Washington Post — After years of fealty, Pence prepares for a final performance likely to anger Trump — The role of Pence, who will preside over the certification, is largely ceremonial, one of the few official duties of the vice president in his capacity as president of the Senate. But Trump's continued and baseless insistence that he won the 2020 presidential election has thrust Pence into a vise between the Constitution he swore to uphold and the president he has promised his fealty.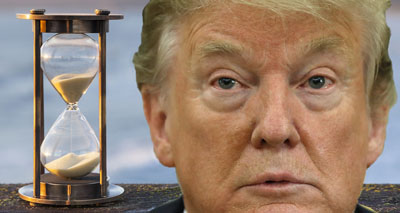 ► From Politico — Trump privately admits it's over, but wants to brawl for attention — To one person, Trump even confided he was "just disappointed we lost." But he still maintains he would have won a fair election.
► From the NY Times — Pro-Trump protesters to gather amid fears of violence — Thousands of Trump supporters are expected to gather Wednesday in the nation's capital to hear a defeated president and his allies amplify false claims of election fraud during a rally steps from the White House.
► From the Washington Post — Cleta Mitchell, who advised Trump on Saturday phone call, resigns from law firm — Republican lawyer Cleta Mitchell, who advised Trump during his Saturday phone call with Georgia's secretary of state in an effort to overturn the election, resigned on Tuesday as a partner in the Washington office of the law firm Foley & Lardner.
EDITOR'S NOTE — Mitchell was keynote speaker at a fundraising event for the Washington-based anti-union Freedom Foundation.
---
THAT WASHINGTON
► From the Washington Post — Trump administration seeks to undo decades-long rules on discrimination — The Justice Department is seeking to change interpretation of Title VI of the 1964 Civil Rights Act, which bars discrimination on the basis of race, color or national origin by recipients of federal funding. Under these rules, actions are considered discriminatory if they have a discriminatory effect, what's known as a "disparate impact," on protected groups. Under the new version, only intentional discrimination would be prohibited.
► From The Hill — Poll: 75 percent of voters say $600 coronavirus relief checks are 'too little' — Seventy-seven percent of Democrats and independents said the amount is insufficient while 71 percent of Republicans agreed. Last week, Senate Republicans blocked a House-passed bill that would have increased direct payments from $600 to $2,000.
EDITOR'S NOTE — Republican Reps. Cathy McMorris Rodgers and Dan Newhouse were the only members of Congress from Washington state to vote against the larger $2,000 payments.
► From KIRO — Missing or shortchanged stimulus check? Here's what to do
► From Roll Call — Hospitals now must post prices publicly, but will new rule work? — The change is part of a Trump administration push to curtail costs and create better-informed consumers through transparency.
► From The Hill — Airlines urge White House to require testing for travelers instead of travel bans — Airlines for America (A4A), which represents the major U.S. airlines, called on the Trump administration to implement a global program to require testing for travelers into the United States in order to control the spread of COVID-19. They also supported rescinding current entry restrictions on travelers from Europe, the United Kingdom and Brazil.
---
NATIONAL
► From the LA Times — In wake of Prop. 22, Albertsons is converting its home delivery to gig work (by Michael Hiltzik) — Those who warned that California's anti-labor Proposition 22 would hasten the destruction of good jobs and the rise of gig work have a new data point to cite, courtesy of the Albertsons grocery empire. As of the end of February, hundreds of home delivery drivers for Vons, Pavilions and other stores owned by the Boise, Idaho, chain will no longer be employed by Albertsons. Their work will be outsourced to the gig delivery company DoorDash… Prop. 22, which passed in November with a $206-million war chest from ride-hailing and delivery companies, made this change almost inevitable in California. The ballot measure makes it virtually impossible for regulators to scrutinize wages and hours and other working conditions at the gig companies. Without a change in federal law, their workers will be barred from organizing a union. They're not entitled to unemployment insurance or workers' compensation… Given their success at persuading California voters that stiffing these workers was a good thing, you can expect similar efforts in states coast-to-coast. Albertsons drivers are cannon fodder in this battle, but many, many more will face the same fate.
► From Politico — No charges against Wisconsin officer who shot Jacob Blake — The Blake shooting happened three months after George Floyd died while being restrained by police officers in Minneapolis.
---
TODAY'S MUST-READ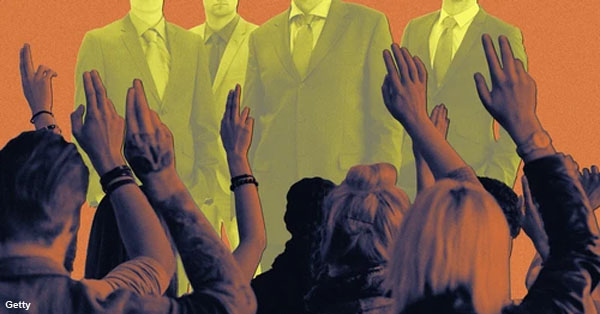 ► From Vice — 'Lazy,' 'money-oriented,' 'single mother': How union-busting firms compile dossiers on employees — A leaked internal "polling" spreadsheet from one of the country's top union avoidance firms offers an inside look into a highly secretive industry that specializes in helping employers derail union drives using sophisticated, tested, and, at times, legally questionable methods. The spreadsheet was used by union avoidance firms that tried to thwart a union drive (UFCW 21) at two Seattle hospitals owned by Conifer Health Solutions in 2019. One of the union avoidance firms involved in that campaign was IRI Consultants, which was retained by Google in 2019 amid a wave of unprecedented worker organizing at the company. On Monday, hundreds of Google workers revealed they formed a union with the CWA.
According to documents obtained by Motherboard, IRI union avoidance consultants regularly gathered information about 83 rank-and-file hospital employees' personality, temperament, motivations, ethnicity, family background, spouses' employment, finances, health issues, work ethic, job performance, disciplinary history, and involvement in union activity in the lead-up to a union election. Each employee was then given a rating for how likely the company believed they were to vote for the union. In the notes for one employee, IRI consultants wrote that they were "lazy," "money oriented," "aloof," "from Samoa" … Notes described another employee as a "follower," "impressionable," "a single mother," adding that their "rent [had] increased" and they couldn't "afford [union] dues" and "will do whatever friends do." 
The documents offer a rare look into the strategies used by IRI and the union avoidance industry as a whole to defeat workers' efforts to organize for higher wages, benefits, and their improved safety and well-being at work. According to a 2019 report by the Economic Policy Institute, employers in the United States spend roughly $340 million on union avoidance consultants each year, who often report being paid in the neighborhood of $350 hourly rates or $2,500 a day for their work fending off unions. 
---
The Stand posts links to Washington state and national news of interest every weekday morning by 10 a.m.
WASHINGTON IS A UNION STATE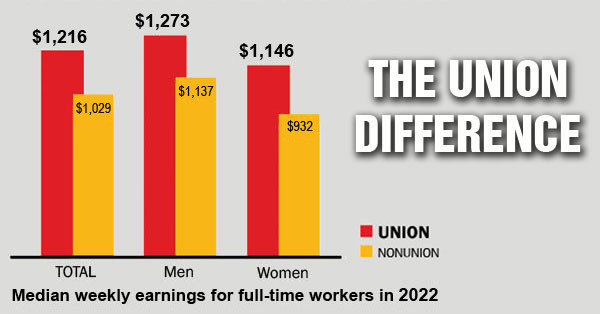 CHECK OUT THE UNION DIFFERENCE in Washington state: higher wages, affordable health and dental care, job and retirement security.
FIND OUT HOW TO JOIN TOGETHER with your co-workers to negotiate for better working conditions and respect on the job. Or go ahead and contact a union organizer today!