Labor, Democrats celebrate House passage of Equality Act
WASHINGTON, D.C. (Feb. 26, 2021) — The U.S. House of Representatives on Thursday passed sweeping labor-supported legislation to ban discrimination against people based on sexual orientation and gender identity, delivering a major victory to the LGBTQ community.
The Equality Act, which would amend the 1964 Civil Rights Act to provide protections for LGBTQ individuals, passed on a 224-206 vote with unanimous support from House Democrats but just three Republicans. Washington Reps. Jaime Herrera Beutler, Dan Newhouse and Cathy McMorris Rodgers all voted "no."
The measure now heads to the U.S. Senate for consideration.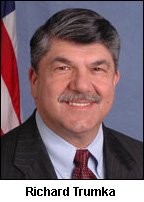 "While the Title VII Supreme Court decision barred job discrimination, the Equality Act would codify that ruling and provide our LGBTQ siblings additional protection in housing, credit and other key pathways to the American Dream," AFL-CIO President Richard Trumka said in a statement. "With the passage of the Equality Act, the labor movement will continue fighting for another landmark bill for LGBTQ working people, the Protecting the Right to Organize (PRO) Act, which strengthens the freedom to form a union. A union contract has long been the greatest protection from homophobia and transphobia on the job, and we urge Congress to send both the PRO Act and the Equality Act to President Biden's desk this year."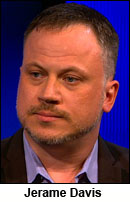 "We commend the House of Representatives for passing the Equality Act, landmark legislation to protect LGBTQ people from discrimination in employment, housing, public spaces, federally funded programs, and more," said Pride at Work Executive Director Jerame Davis. "Discrimination is still the reality for far too many in the LGBTQ community. The Equality Act will finally ban LGBTQ discrimination nationwide. In more than half of all states, LGBTQ people are not protected from discrimination and its past time to rectify that. Now, the Equality Act moves to the Senate for consideration. President Biden committed to getting the Equality Act signed into law in his first 100 days. It's now up to the Senate to help him keep his word. We urge Senators to pass this legislation quickly and send it to President Biden's desk for his signature without delay. The LGBTQ community has been denied the basic dignity and respect the Equality Act would provide for far too long."
Washington's Democratic congressional delegation also celebrated Thursday's passage of the Equality Act.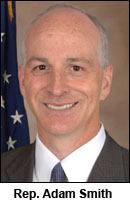 "The Equality Act guarantees that LGBTQ people can live their lives free from the fear of discrimination," said Rep. Adam Smith (D-WA, 9th). "LGBTQ people deserve to enjoy and exercise the same rights and responsibilities as all other Americans. As an original cosponsor, I'm proud to join my colleagues in passing this important bill in the House today… Dozens of states already provide protections for LGBTQ people and it is time to end the patchwork set of laws that grant people constitutional rights based on their zip code. In more than half the country, a same-sex couple could be married one day and be fired from their jobs or evicted from their apartment the next day. No one should face discrimination for the way they look, who they are, or who they love."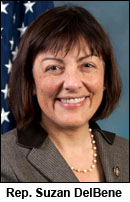 "For far too long, LGBTQ Americans have faced discrimination in their day-to-day lives from the workplace to our housing and lending systems," said Rep. Suzan DelBene (D-WA, 1st). "The reality is that we have not done enough to ensure that the LGBTQ community is treated equally in the eyes of the law. With the passage of this legislation, we send the important message at home and abroad that no one should face discrimination because of who they are or who they love."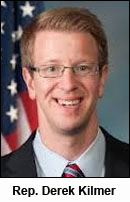 "I'm proud to represent a state that provides protections to ensure that LGBTQ Washingtonians don't face discrimination, but it's important that Congress passed vital legislation today to extend anti-discrimination protections to LGBTQ Americans in every corner of the nation," said Rep. Derek Kilmer. (D-WA, 6th) "Fairness and equality are core American values, and our LGBTQ friends and neighbors should be guaranteed the same basic civil rights and opportunities as anyone else — whether they're dealing with employment, education, access to credit, jury service, federal funding, housing, or starting a family."
Short URL: https://www.thestand.org/?p=96036
Posted by
David Groves
on Feb 26 2021. Filed under
NATIONAL
. You can follow any responses to this entry through the
RSS 2.0
. Both comments and pings are currently closed.