Relief for America | Farm workers overdue for OT | Kroger bullies L.A.
Thursday, March 11, 2021
---
COVID-19
► LIVE from the Seattle Times — Coronavirus daily news update, March 11 — The latest count of COVID-19 cases in Washington totals 347,131 infections (7-day average of new infections per day: 759) and 5,100 deaths.
► From Politico — Virus drove record U.S. death rate in 2020, CDC finds — The U.S. death rate increased by 15 percent last year as a result of the COVID-19 pandemic, making it the deadliest year in recorded U.S. history.
► From the AP — AP-NORC poll: 1 in 5 in U.S. lost someone close in pandemic — About 1 in 5 Americans say they lost a relative or close friend to the coronavirus, highlighting the division between heartache and hope as the country itches to get back to normal a year into the pandemic.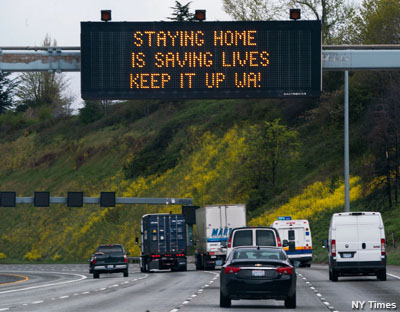 ► From the NY Times — Seattle's virus success shows what could have been — The Seattle area once had more coronavirus deaths than anywhere else in the United States. A year later, the region's deaths per capita are lower than any other large metropolitan area. During a year in which the White House downplayed the virus and other political leaders clashed over how to contain it, Seattle's success illustrates the value of unified and timely strategies: Although the region's public health experts and politicians grappled behind the scenes about how to best manage the virus, they came together to present a united front to the public. And the public largely complied.
EDITOR'S NOTE — Another reason why Washington is the best state in the country: we prioritize protecting lives.
► From the Washington Post — Former U.S. presidents (minus one) urge Americans to get vaccinated in new ad series
---
COVID RELIEF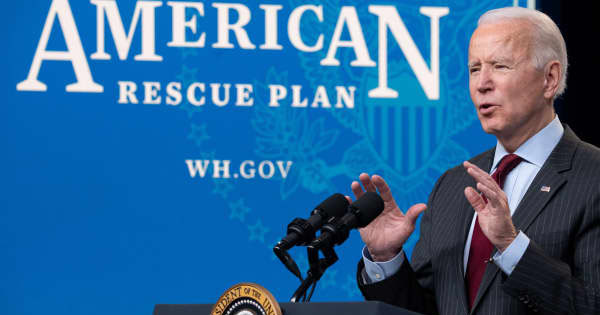 ► From CNN — Congress sends $1.9 trillion pandemic relief package to Biden's desk — The House of Representatives voted Wednesday to approve the $1.9 trillion coronavirus relief plan, paving the way for President Joe Biden to sign his top legislative priority into law later this week and deliver aid to most American households amid the pandemic. House Democrats passed the legislation on party-line vote of 220-211. No Republicans voted in favor.
► From The Hill — Biden under pressure to get $1,400 payments out quickly — White House officials expect the $1,400 direct payments designated for most Americans will be sent out by the end of March. But other forms of assistance in the package could take longer to allocate.
► From the Seattle Times — Washington state to get billions of dollars for schools, transit and cities as COVID-19 relief bill clears Congress — Dollars for COVID-19 vaccinations and contact-tracing. Relief for K-12 schools. Child-care funding. Rental and mortgage assistance. Aid to state and local governments. Help for transit… It contains:
About 88% of the $1.9 billion for K-12 education will go directly to local school districts, said SPI Chris Reykdal. He said the districts should treat it as "one time money" for costs such as upgrades to ventilation systems, PPE and additional counseling and interventions for children facing severe learning loss or other problems.
State colleges and universities are in line for an estimated $655 million… Washington's 34 community and technical colleges also will get a share — an important boost for a system whose student population is nearly half students of color and is the front line for laid-off workers seeking job retraining.
$3 billion to help aerospace manufacturers meet payroll, Sen. Maria Cantwell's office said
It provides another round of operating subsidies for transit agencies… Those dollars keep buses rolling — emptier than usual — for essential trips and sustain a living wage for drivers and mechanics.
One change from previous COVID-19 aid packages passed by Congress, Rep. Jayapal said, is that smaller cities will get aid dollars.
Rep. DelBene hailed a provision in the bill that expands the Child Tax Credit.
► From the NY Times — New package brings big benefits to the middle class — It has been billed as the United States' most ambitious antipoverty initiative in a generation. But there are plenty of perks for the middle class, too. One analysis estimated that middle-income families, those making $51,000 to $91,000 per year, will see their after-tax income rise by 5.5 percent as a result of the tax changes and stimulus payments in the legislation.
► From the NY Times — A GOP senator tweets approvingly about part of the stimulus bill, without mentioning one detail: his 'no' vote. — Sen. Roger Wicker (R-Miss.): "This funding will ensure small businesses can survive the pandemic…"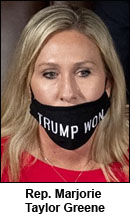 EDITOR'S NOTE — To gum up the works during yesterday's House debate, QGOP Rep. Marjorie Taylor Greene made a motion to adjourn, as she has multiple times since taking office. It failed, of course. The roll call only delayed the vote on the American Rescue Plan by an hour or so. But Politico reports that a growing number of Republicans are getting frustrated with Greene's antics. Most held the party line and voted with her to adjourn, including Rep. Dan Newhouse (R-Wash., 4th). But Rep. Jaime Herrera Beutler (R-Wash., 3rd) was among the 40 Republicans who sided with Democrats and voted to keep the process moving. One frustrated Republican said, "I'm just tired of it. We're doing this every day, and there's no point. So I'm just done playing." (Rep. Cathy McMorris Rodgers did not vote.)
---
THIS WASHINGTON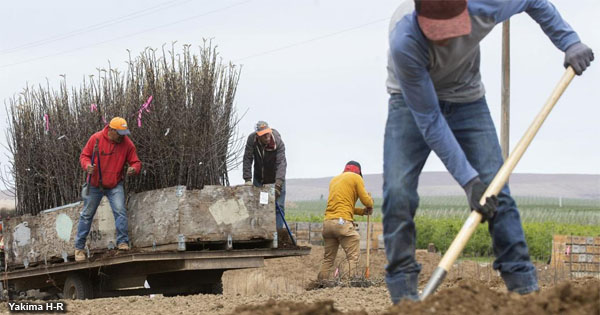 ► From the Yakima H-R — State Senate passes bill that would remove overtime exemption for ag workers — A bill that would end a nearly six-decade-old exemption on overtime for agricultural workers in Washington state is closer to becoming law. The State Senate approved SB 5172 just before the first legislative cutoff Tuesday.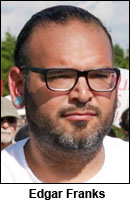 "I think there's a recognition that it's the right thing to do," said Edgar Franks of Familias Unidas por la Justicia. "The industry is always saying that workers are always like family and (they) treat them as such. You also (can't) exclude them from important benefits like overtime." Franks said the bill's passage came after years of activism from farmworkers and advocate groups. He noted that other overtime bills had languished in previous years. "I think it signals a willingness now to at least talk to farmworker groups and unions on how we could make a better agricultural economy for Washington," he said.
The Stand (March 10) — State Senate approves 40-hour work week for farm workers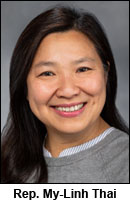 ► From the News Tribune — House passes bill to expand tax exemption for working families — The state tax exemption is modeled in part after the federal Earned Income Tax Credit (EITC) for low-income individuals and families. It uses income qualifications from that program and is meant to offset the state sales tax. The aim is to help residents who end up paying a disproportionate amount of their income in taxes. "Working families are the backbones that keep our communities strong," bill sponsor Rep. My-Linh Thai (D-Bellevue) said on the floor. "Our economy must support them the way they support us."
► From the Seattle Times — 5 workers allege Dick's Drive-In is violating COVID-19 and other health requirements — Five workers at Dick's Drive-In have filed formal complaints with the Washington State Department of Labor and Industries (L&I) alleging that workplace conditions at two branches of the Seattle-area hamburger chain are in violation of COVID-19 operations guidelines and other health requirements.
► From the News Tribune — 'The time for change is now.' Why Black candidates in Tacoma are eyeing 2021 ballots (by Matt Driscoll) — While it's far too early to predict how races will come together, we know that local ballots in 2021 likely will feature a number of candidates that could shake up local elected bodies. In the midst of the nation's racial reckoning — and the Black Lives Matter movement that helped push it to the forefront —it's a sign of the times, many of these candidates said, and hopefully a sign of things to come. Our communities are diverse, and making sure our elected bodies reflect this strength is long overdue, they argued.
---
BOEING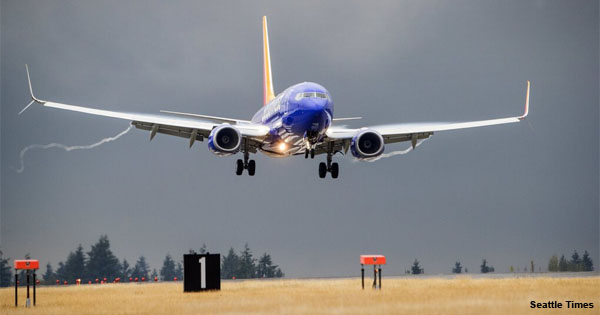 ► From the Seattle Times — Boeing close to a major 737 MAX deal with Southwest — Boeing is close to a finalizing a major new order for the 737 MAX from Southwest Airlines, a deal that would ensure its most important customer stays an all-Boeing carrier, according to a report by Reuters. The order could be for dozens of jets, up to nearly 100. In October, Southwest CEO Gary Kelly said the airline was choosing between the new 737 MAX 7 and the Airbus A220 to replace its 143-seat 737-700 aircraft.
► From the Washington Post — On anniversary of Boeing MAX crash, victim's family calls for FAA changes in meeting with Buttigieg — Transportation Secretary Pete Buttigieg said he "believes it is critical for the FAA to effectively implement the bipartisan reforms of the aircraft certification process championed by the Stumo family and enacted in December 2020, and to take all necessary measures to deliver the highest standards of aviation safety."
---
THAT WASHINGTON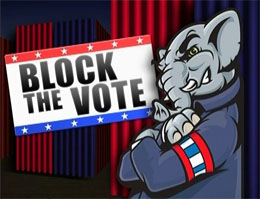 ► From the Washington Post — How GOP-backed voting measures could create hurdles for tens of millions of voters — In 33 states across the country, Republican lawmakers have proposed at least 250 laws that would limit mail, early in-person and Election Day voting with such constraints as stricter ID requirements, limited hours or narrower eligibility to vote absentee, according to data compiled as of Feb. 19 by the nonpartisan Brennan Center for Justice. Even more proposals have been introduced since then.
The Stand (March 4) — AFL-CIO hails voting rights bill, urges swift Senate action
► From the NY Times — For democracy to stay, the filibuster must go (editorial) — This is a singular moment for American democracy, if Democrats are willing to seize it. Whatever grand principles have been used to sustain the filibuster over the years, it is clear as a matter of history, theory and practice that it vindicates none of them. If America is to be governed competently and fairly — if it is to be governed at all — the filibuster must go.
► From the AP — As GOP makes it harder to vote, few Republicans dissent — "It's appalling what's happening," said former Republican National Committee chairman Michael Steele, who condemned the silence of the GOP's elected officials. "There have been no provable, obvious, systemwide failures or fraud that would require the kind of 'legislative remedies' that Republican legislatures are embarking on. What the hell are you so afraid of? Black people voting?"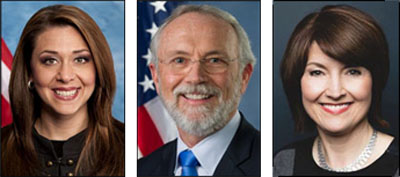 EDITOR'S NOTE — This just in from Washington's Republican delegation, all of whom voted last week against H.R. 1 to protect voting rights.
► From the Washington Post — Merrick Garland confirmed as attorney general — Merrick Garland, a longtime federal appeals court judge whose Supreme Court nomination Republicans famously refused to consider, was confirmed as President Biden's attorney general Wednesday. Senators voted 70 to 30 to approve his nomination.
► From The Hill — Senate confirms Michael Regan as EPA chief
► From the Spokesman-Review — Pacific NW congressional delegation signs letter urging for stop of National Archives sale
---
NATIONAL
► From CBS — Kroger to close three stores in Los Angeles in response to approval of 'hero pay' mandate — Kroger announced Wednesday it would close three more of its stores in Los Angeles after the city passed a "hero pay" ordinance mandating a $5 pay bump for grocery and pharmacy workers. The company says the three stores were already under-performing, and the Los Angeles mandate accelerated their closure.
The Stand (Feb. 17) — UFCW 21 decries Kroger/QFC's 'greed, bullying' in Seattle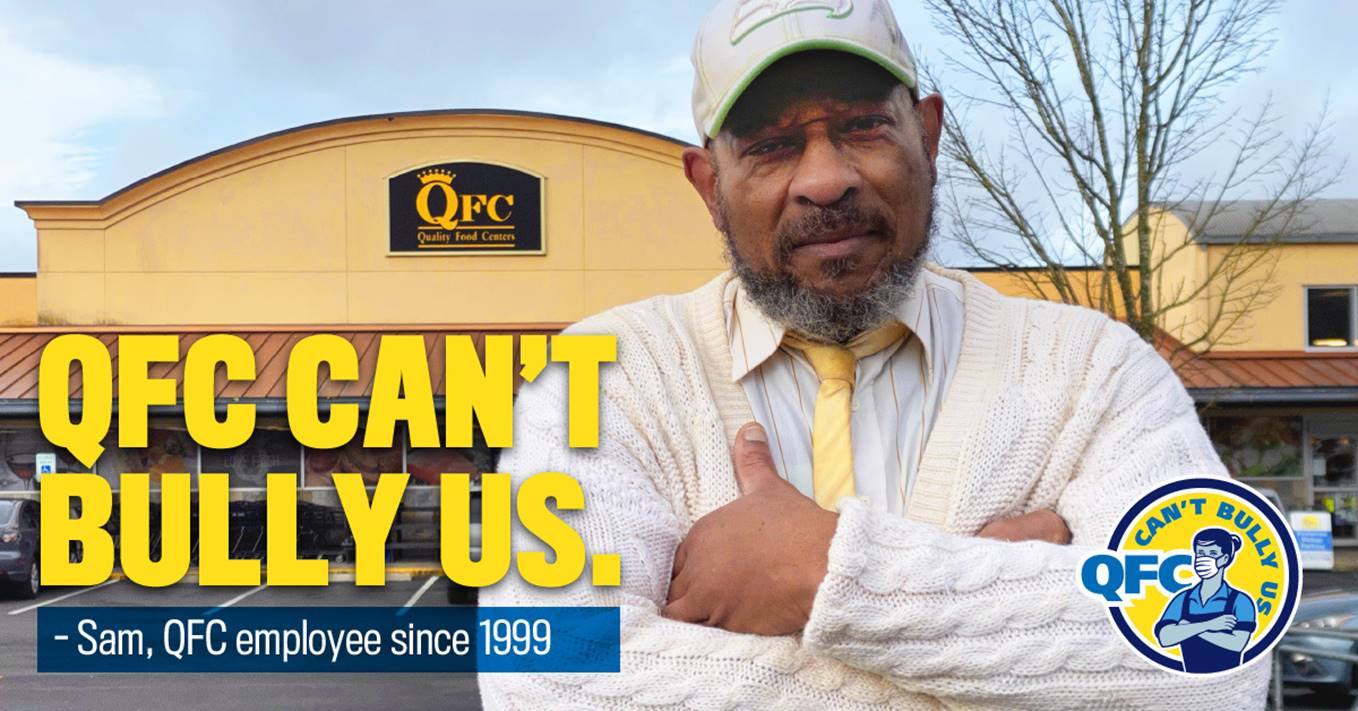 ► From UFCW 21 — QFC CAN'T BULLY US — Frontline grocery workers at our QFC stores are heroes – coming to work every day to help feed our families. QFC workers put themselves, and their own families at risk of COVID, so they can help the rest of us. They need hazard pay. But Rodney McMullen, CEO of QFC's parent company Kroger, doesn't want to give our community's heroes temporary raises. So he's trying to bully and intimidate us. First, McMullen tries to threaten workers by closing stores in Seattle, Long Beach and now Los Angeles. Then he sues taxpayers and communities – like Seattle, Burien and unincorporated King County – just for trying to help QFC workers with hazard pay laws. Then he pays himself $21 million per year, 789 times what a median employee makes.
TAKE A STAND — Sign the petition to stand up against the bullying of QFC grocery workers.
► From the Washington Post — Panda Express staff forced to strip at team-building seminar that seemed like a 'cult initiation ritual,' lawsuit says — The Panda Express cashier had already been forced to strip to her underwear in front of her fellow staff during a "self-improvement" seminar in 2019, she said, and told to open up to the group about her vulnerabilities. But when a male colleague broke down crying while trying to do the same, the session's leaders ordered her to go one step further: She had to "hug it out" with him, both of them still undressed, as others filmed her or ogled at her body, the 23-year-old employee in California said.
---
The Stand posts links to Washington state and national news of interest every weekday morning by 10 a.m.
WASHINGTON IS A UNION STATE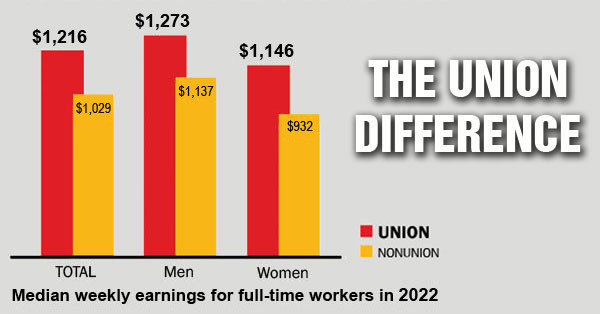 CHECK OUT THE UNION DIFFERENCE in Washington state: higher wages, affordable health and dental care, job and retirement security.
FIND OUT HOW TO JOIN TOGETHER with your co-workers to negotiate for better working conditions and respect on the job. Or go ahead and contact a union organizer today!