3,600 health care workers have died | Sliding back to Phase 2 | Joe vs. Joe
Thursday, April 8, 2021
---
COVID-19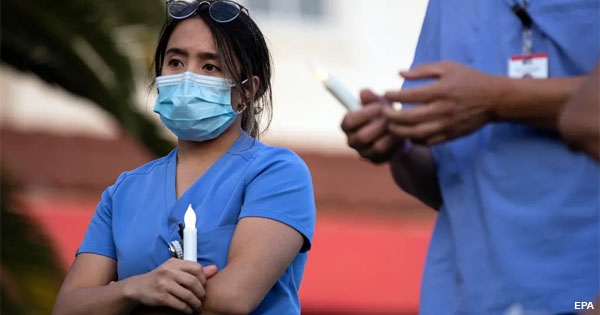 ► From the Guardian — Twelve months of trauma: more than 3,600 U.S. health workers died in COVID's first year — Lost on the Frontline, a 12-month investigation by the Guardian and Kaiser Health News (KHN) to track such deaths, is the most complete accounting of U.S. healthcare worker deaths. The federal government has not comprehensively tracked this data. The project, which tracked who died and why, provides a window into the workings — and failings — of the U.S. healthcare system during the pandemic. One key finding: two thirds of deceased healthcare workers for whom we have data identified as people of color, revealing the deep inequities tied to race, ethnicity and economic status in America's healthcare workforce. Lower-paid workers who handled everyday patient care, including nurses, support staff, and nursing home employees, were far more likely to die in the pandemic than physicians.
► From the Guardian — Explore interactive database of health workers who have died — They include 30 in Washington state.
► LIVE from the Seattle Times — Coronavirus daily news update, April 8 — The latest count of COVID-19 cases in Washington totals 372,170 infections (7-day average of new infections per day: 1,050) and 5,306 deaths.
► From KING 5 — Does your county meet metrics to stay in Phase 3? Check this map — On April 12, counties will be evaluated on whether COVID-19 case and hospitalization rates are low enough to remain in Phase 3 of reopening. As of Wednesday, 18 counties, including five in western Washington, did not meet at least one metric to remain in Phase 3 of the "Healthy Washington" plan.
SEE LOCAL COVERAGE about the likelihood of returning to Phase 2 in King County, Pierce County, Skagit County and Yakima County.
---
LOCAL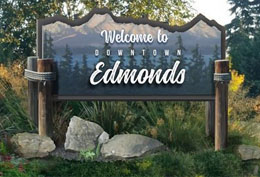 ► From My Edmonds News — Council approves hazard pay for Edmonds grocery workers — The Edmonds City Council Tuesday night approved Mayor Mike Nelson's proposal to require Edmonds grocery stores to provide an extra $4 an hour in hazard pay for their employees. The measure applies to Edmonds grocers who employee 500 or more workers statewide. Michaela Strain, who works as a meat wrapper at the Edmonds QFC, said that since the start of the COVID-19 pandemic, she and many of her co-workers "have been showing up to work every day to ensure that the community of Edmonds has a reliable source of food," even as restaurants and schools were shut down. While Kroger, which owns QFC, and other large grocery chains initially rewarded workers with a $2-an-hour hazard pay increase early in the pandemic, "that pay bump was taken away last May even though the hazardous conditions have remained and at times gotten worse," Strain said.
► From the Peninsula Daily News — Hazard pay measure for grocery workers on precipice — A city COVID-19 hazard-pay proposal that would mandate a temporary $4 hourly wage increase for grocery store workers — and which would affect Safeway — is on the verge of failure. After more than a dozen mostly food-store workers pleaded for passage Tuesday at a City Council meeting, Mayor Kate Dexter polled the six other council members. Mayor Kate Dexter, Mike French and Charlie McCaughan said they opposed the measure.
EDITOR'S NOTE — Click to email Kate Dexter, Mike French and Charlie McCaughan.
The Stand (Jan. 26) — UFCW 21 celebrates victory on $4/hour hazard pay in Seattle — Help the union fight for grocery workers' hazard pay in YOUR city!
► From KUOW — Eric Holder leading inquiry into systemic racism at Seattle Children's — A committee reviewing issues of systemic racism at Seattle Children's Hospital is asking current and former employees, as well as families with relevant information, to come forward. They say the identities of participants will be confidential. The committee has tapped Eric Holder, former attorney general under Obama, and his law firm to lead the review.
The Stand (Jan. 6) — WSNA, others call on Seattle Children's to address racism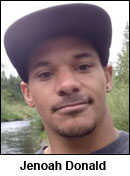 ► From the Columbian — Details released in fatal shooting of Jenoah Donald by Clark County deputy
EDITOR'S NOTE — Here are the "details." Jenoah Donald, 30, was pulled over on Feb. 4 for a malfunctioning right brake light in Hazel Dell. He was cooperative until a second deputy arrived and ordered him to show his hands, which were in his lap, because she saw a "sharp object" next to him. The conflict escalated until Deputy Sean Boyle, who initiated the stop and ended up leaning in the car window and struggling with Donald, shot him twice including once in the head. Donald did not possess a firearm and he did not appear to brandish any weapons during the encounter. The "sharp object" turned out to be a screwdriver lying near the car's center console. None of the deputies indicated that Donald attempted to use the tool as a weapon. As this ongoing investigation continues, Deputy Boyle returns to duty next week.

Better headline: "Fearing nearby screwdriver, cops kill Black man."
► From Crosscut — Nearly 200 cops with credibility issues still working in Washington state — A Crosscut investigation found at least 183 police officers flagged for issues such as dishonesty, bias and excessive force remain in law enforcement.
---
THIS WASHINGTON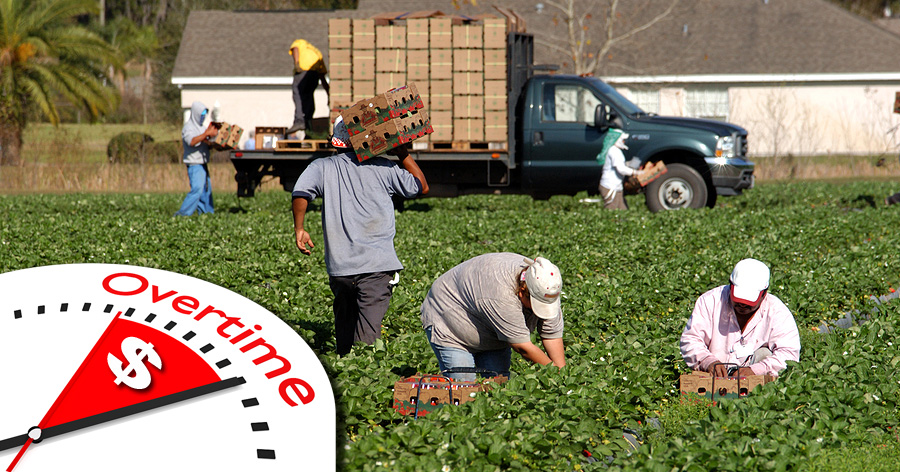 ► From KING 5 — Washington farm workers could get overtime pay under proposal — Washington lawmakers are mulling overtime protections for farmworkers, a move advocates call long overdue, but financially concerning to some growers. SB 5172 would add overtime standards for agricultural workers, phasing in time and a half pay at 55 hours per week starting in 2022, then at 48 hours in 2023 and 40 hours in 2024.
The Stand (April 5) — End the overtime pay exclusion for ALL farm workers
TAKE A STAND –Please send a message to your Washington state representatives today urging them to support passage of SB 5172 — without amendment — when it comes to the floor of the House of Representatives for a vote.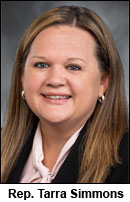 ► From the News Tribune — Felons can vote immediately after release from custody under law signed by Gov. Inslee — The governor signed a bill sponsored by Rep. Tarra Simmons (D-Bremerton) into law Wednesday that is expected to restore voting rights for more than 20,000 residents who have finished serving sentences of total confinement for felony convictions. "While other states are restricting the right to vote, I'm glad that Washington, here, we're expanding our access to democracy," Inslee said.
► From KUOW — Voter rights keep expanding in Washington, as other states restrict
---
BOEING



---
THAT WASHINGTON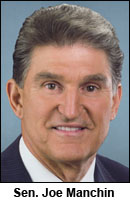 ► From the Washington Post — Manchin says there is 'no circumstance' where he would vote to get rid of or 'weaken' the filibuster in blow to Biden agenda — The West Virginia senator also suggested that he would be opposed to using the budget reconciliation process, under which certain legislation requires only a majority vote, again to circumvent the filibuster, an avenue Senate Democrats have considered for passing Biden's ambitious infrastructure package. Much of the current attention regarding changing Senate rules is on sweeping legislation to overhaul the nation's voting laws that Democrats have portrayed as a way to fight voter suppression and make it easier for to cast a ballot.
PREVIOUSLY from the AFL-CIO — AFL-CIO Executive Council calls for Senate rules reform if minority continues to obstruct (March 11)
► From Roll Call — DOT lists transport projects in $2T infrastructure plan to woo Congress — Suggests $115 billion for roads and bridges and $174 billion to support vehicle electrification.
► From the Washington Post — Biden says he's open to compromise with Republicans on $2 trillion infrastructure plan — The president insisted that inaction was unacceptable. His comments reflect how he is quickly recalibrating his political strategy after passing a $1.9 trillion stimulus bill into law without any GOP support. The infrastructure package marks another of his top campaign promises, but it has been met with a torrent of criticism from Republicans, and even some Democrats have appeared squeamish.
EDITOR'S NOTE — In news we could see coming the day Biden was elected…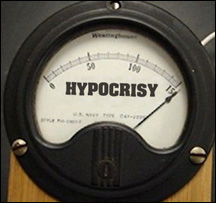 ► From the Washington Post — Republicans are concerned about the debt again, even as they admit Trump grew it — Over the past month, Senate Republicans have acknowledged something that would have been anathema a decade ago: Debt and deficits not only grew during the Trump administration, but grew in part because of Republican-backed policies over that time. Now, many of those same Republicans have returned to their Obama-era posture of opposing most new spending that would either add to the national debt or that would be financed with tax increases.
► From AFGE — EPA workers' rights restored under agreement that reverses changes made by previous administration — The American Federation of Government Employees has reached agreement with the Environmental Protection Agency to restore workplace rights and protections for the 7,500 employees the union represents and eliminate anti-worker contract changes that were implemented under the previous administration.
► From the Washington Post — What's more important than slashing child poverty? (by E.J. Dionne) — Discussions of President Biden's proposals are too often dominated by talk of "left-wing" this or "centrist" that, as if ideological labels matter more than substance. And a quiet struggle within the Democratic Party that could have a decisive impact on child poverty should not be reduced to such prefabricated punditry. The issue is whether to make permanent Biden's improvements to the child tax credit and the earned income tax credit that were part of the $1.9 trillion rescue package. They should be.
---
NATIONAL
► From Business Insider — More than 3,200 Amazon employees at Alabama fulfillment center warehouse cast ballots in historic union vote — A total of 3,215 employees at the Amazon's Bessemer fulfillment center warehouse cast ballots in a closely watched vote over whether to unionize, according to a press release from the Retail, Wholesale and Department Store Union. The warehouse has more than 5,800 employees, meaning roughly 55% of employees voted. that "hundreds of challenged ballots" remain, most of which were challenged by Amazon, and that "more issues could impact the final results." The NLRB will likely start its public count of the votes via video conference on Thursday afternoon or Friday morning.
► From WTTW (Chicago) — Amazon employees stage walkout at distribution center warehouse over working conditions — A group of Amazon employees walked out of the mega-retailer's Gage Park distribution center Wednesday morning, calling on the company to stop understaffing the facility and to provide accommodations for people working a 10.5-hour overnight "megacycle" shift.
EDITOR'S NOTE — Collective action like this gets management's attention. But if you want real change, form a union! Get more information about how you can join together with co-workers and negotiate for better working conditions and a fair return for your hard work. Or go ahead and contact a union organizer today!
► From the NY Times — As diners return, restaurants face a new hurdle: Finding workers — Owners across the country report a shortage in help, as rebounding business forces them to compete for a shrunken pool of applicants.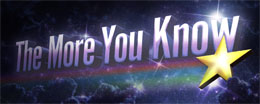 EDITOR'S NOTE — Every time you read one of these stories, business owners complain that unemployment benefits are too generous and that's why they can't find workers. They are essentially arguing that people should be starved into accepting jobs they don't want. The truth is, these business owners don't want to pay a decent wage or provide a safe enough workplace to attract applicants. No American would choose temporary unemployment benefits over a decent-paying stable job.
► From RealScreen — WGAE, ITV Entertainment reach agreement for "The Chase" — The Writers Guild of America East (WGAE) and ITV Entertainment have reached a deal for writers on ABC format The Chase, marking the end of a near two week-long strike.
► From the Milwaukee J-S — A union organizing vote by Colectivo Coffee workers has ended in a tie. Ballot challenges could change that count.
► From The Onion — More companies considering hybrid model where half return to office, half laid off — "The past year has really opened our eyes to far more flexible office models, wherein, say, part of our employees come back into the office and the other half stay home forever," said SalesForce CEO Marc Benioff.
---
The Stand posts links to Washington state and national news of interest every weekday morning by 10 a.m.
Short URL: https://www.thestand.org/?p=97390
Posted by
David Groves
on Apr 8 2021. Filed under
DAILY LINKS
. You can follow any responses to this entry through the
RSS 2.0
. Both comments and pings are currently closed.