UPDATE (April 6) — Corrects to clarify status and the removal of the emergency clause.
---
OLYMPIA (April 6, 2021) — Frontline workers who are infected with COVID-19 would receive medical coverage and partial wage replacement for lost work hours under the Health Emergency Labor Standards Act (HELSA) passed Monday by the House, 68-30. The legislation, which previously passed the Senate, was amended in the House so it must return to the Senate for concurrence.
SB 5115 will create a presumption that any frontline employees infected by COVID-19 during the current health emergency qualify for workers' compensation, unless it is proven they caught it outside work. It would also require businesses to be more transparent about cases and potential exposure during a pandemic.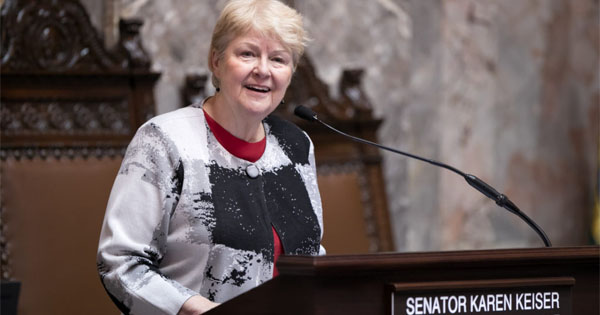 "HELSA will establish the strongest occupational disease standards in the nation by creating a real safety net for frontline workers during a statewide health emergency," said Sen. Karen Keiser (D-Des Moines), the bill's prime sponsor. "By providing presumptive workers' compensation during a health emergency, we ensure workers will have both medical care and time loss payments if they are exposed or become ill. I hope it will also reduce the fear and anxiety frontline essential workers feel about coming to work every day during a pandemic. HELSA also requires employers to report outbreaks of COVID infections, or other infectious diseases in a health emergency, to the state's Department of Labor and Industries so they can track when certain workplaces need to improve prevention strategies."
HELSA would require employers to notify workers if they have potentially been exposed on the job and would prohibit employers from discriminating against workers who are at high risk of infection and who seek accommodations to decrease their risk.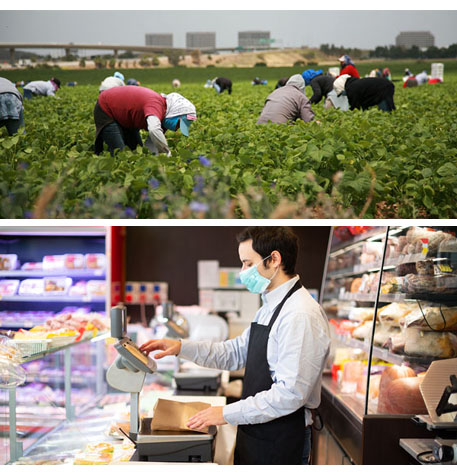 HELSA would provide protections to virtually all workers who have significant interaction with the public, including first responders, health care workers, food service workers, teachers, grocery workers, and farm and food-processing workers. (See a full list here.) The scope of workers covered makes HELSA one of the strongest pandemic worker-protection measures in the nation.
To improve data collection and allow state agencies to target the pandemic response more effectively, HELSA requires that employers with more than 50 employees to report outbreaks of more than 10 cases to the state Department of Labor & Industries.
SB 5115 had an emergency clause and would have taken effect as soon as it was signed by the governor, but that clause was removed in the House.
---
A RELATED STORY…
► From the Inlander — COVID-19 nearly killed a Washington farmworker. Now, the farm won't pay his workers' compensation — Eduardo, 38, worked for Washington Fruit and Produce under the federal H-2A program, which allows foreign agricultural workers to obtain a temporary visa and live in employer-provided housing. On Oct. 11, days after he told his wife that one of his housemates had COVID-19 symptoms, Eduardo had a stroke that paralyzed the right side of his body, leaving him unable to talk or walk. The state Department of Labor & Industries has twice directed Washington Fruit to pay for Eduardo's medical bills, time loss and other benefits that he's entitled to under the industrial insurance act. But Washington Fruit has failed to pay those benefits, arguing it is not clear that Eduardo contracted COVID either at work or in employer-provided housing.