Our only shot(s) at reopening | Respect grocery workers | Will work for food
Thursday, May 13, 2021
---
COVID-19
► LIVE from the Seattle Times — Coronavirus daily news update, May 13 — The latest count of COVID-19 cases in Washington totals 418,020 infections (7-day average of new infections per day: 1,295) and 5,614 deaths. Vaccination: 46.09% of Washington residents have received their first dose; 35.05% are fully vaccinated.
► From the Bellingham Herald — One group of residents has Whatcom 'teetering on the edge of moving back to Phase 2' — The numbers show there is one group of people that is responsible for the predicament Whatcom County finds itself in — those who are not fully vaccinated. Among the third of Whatcom's population that has been fully vaccinated, the health department estimates the infection rate is only one or two cases per 100,000 residents. The rest of the cases — an infection rate of approximately 289 — are among the two-thirds of Whatcom's population that is not yet fully vaccinated.
► From the News Tribune — Rural folks key to re-opening Pierce County. Can we convince them to get vaccinated? (by Matt Driscoll) — It means making sure that respected members of local communities are working to promote vaccination by answering people's questions and easing their concerns.
► From the AP — Ohio's million-dollar idea: Lottery prizes for vaccinations
---
LOCAL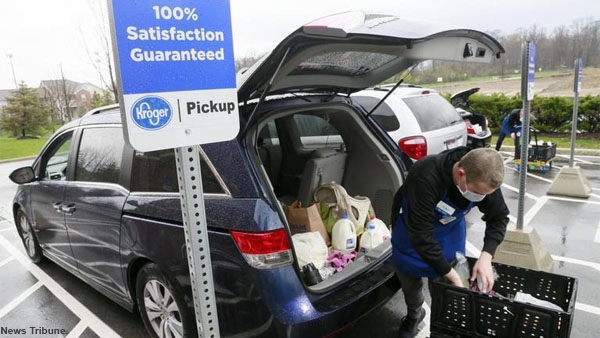 ► From the News Tribune — Spit-on, screamed-at Pierce County grocery workers face hazard deeper than COVID-19 (editorial) — One thing the showdown over hazard pay (for grocery workers in Pierce County) has forced into the open — a disgrace that should alarm all of us. Just a year after being hailed as heroes for their work on the front lines, grocery workers have been largely reduced to an afterthought. Worse, some have become objects of contempt by creeps who won't follow safety rules or practice kindergarten-level human decency. At last week's hearing on the hazard pay ordinance, several local grocery workers spoke emotionally about the disrespect they've endured. They've been spit on, sneezed on, by customers who are either clueless or malicious. They've been targeted for abuse when stores have run out of high-demand items. And the most common indignity: They've been screamed at by unmasked customers who hate being asked to comply with store rules.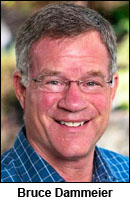 The Stand (May 5) — Dammeier vetoes Pierce County hazard pay — Grocery workers represented by United Food and Commercial Workers Local 367 won a significant victory Tuesday when the Pierce County Council approved a $4/hour Hazard Pay Ordinance amid the COVID-19 pandemic that would provide direct assistance to more than 2,000 essential grocery workers working at approximately 20 stores, including union and non-union retailers. But within minutes of the vote, Pierce County Executive Bruce Dammeier (R) vetoed the ordinance
---
BOEING



► From the Seattle Times — Boeing 737 MAX nears return after repair plan cleared by FAA — Boeing sent two service bulletins to 737 MAX operators Wednesday, providing instructions to repair an electrical issue that has grounded scores of new jets for more than a month. The repair orders, issued after the U.S. Federal Aviation Administration signed off on its plan, represent a crucial step in resolving a manufacturing defect that has irritated customers, halted deliveries and thwarted Boeing's plans to smoothly re-introduce its flagship jetliner after two fatal crashes.
► From the PS Business Journal — Alaska orders 30 more Boeing, Embraer jets and adds international destination — Expecting domestic travel to return to pre-pandemic levels by the summer of 2022, Alaska Airlines said Wednesday it is ordering 30 Boeing and Embraer single-aisle and regional jets now.
---
THIS WASHINGTON

► From the Seattle Times — Engine fire in state ferry Wenatchee will reduce capacity across Puget Sound — People traveling across Puget Sound can expect delays this summer, because last month's fire aboard the ferry Wenatchee has forced the state to use smaller vessels than normal on several routes. Besides a reduced number of ferries, state officials say crew shortages and quarantines related to COVID-19 further limit capacity, just as peak travel season begins.
► From the Spokesman-Review — As DNR awaits new wildfire prevention funds from Legislature, officials warn people of record-breaking wildfire season to come — The money – $500 million over the next five years – can't come soon enough. As the state braces for dry fire season that already set a record for spring fires, officials are calling on homeowners to do their part to keep their communities safe.
► From the (Everett) Herald — Open-carry of weapons now illegal at state Capitol, rallies — A new law bars people from carrying guns within 250 feet of a permitted demonstration.
---
THE BIG LIE



► From The Hill — GOP downplays Jan. 6 violence: Like a 'normal tourist visit' — Republican after Republican on Wednesday repeatedly sought to downplay the violence of the Jan. 6 insurrection, with one Georgia lawmaker likening the mobs overwhelming Capitol Police and vandalizing Capitol offices to a "normal tourist visit." Four hundred people have been charged with crimes related to the Jan. 6 attack, which interrupted the counting of the Electoral College and forced the evacuation of the House and Senate. It also led to Trump's second impeachment. Five people died from events associated with the attack, including a Capitol Police officer. Two other police officers died by suicide after the attack.
► From Roll Call — At hearing, Republicans recast Jan. 6 rioters as victims
► From Roll Call — Capitol insurrection forces military's extremism problem out of the shadows — Servicemembers and veterans make for prized recruits for extremist organizations.
► From the AP — GOP purged Cheney for 'unity,' but Trump bent on retribution
► From the Tri-City Herald — Trump should keep his vengeful fingers out of WA state elections (editorial) — Donald Trump's vindictiveness has no place in a local election, yet it appears he is determined to get back at the 10 House Republicans who broke ranks and voted to impeach him earlier this year. It has come to light that his advisors have been meeting at Trump's estate in Florida to plan how to thwart the re-election of those lawmakers he has targeted. And they likely will include two long-time veterans in Washington state scheduled to run in 2022 — Rep. Jaime Herrera Beutler (R-3rd) and our own Rep. Dan Newhouse (R-4th)… It is one thing for local and state party leaders to plan a campaign strategy, but it's quite another to have a former president attempt to blatantly punish lawmakers by meddling with their re-election campaigns.
► From the Spokesman-Review — McMorris Rodgers, Newhouse keep mum after GOP ousts Liz Cheney from leadership role — Through a spokesperson, Rep. Cathy McMorris Rodgers (R-5th) declined to comment on the vote, conducted by secret ballot Wednesday. Rep. Dan Newhouse (R-4th) did not respond to questions about it. Rep. Jaime Herrera Beutler (R-3rd) had said through a spokesman on Tuesday she would vote to keep Cheney as conference chair.
EDITOR'S NOTE — Cheney's supporters requested a formal recorded vote, but they were ruled out of order.
► From The Washington Post — The cancel-culture Republicans just canceled Liz Cheney (by Dana Milbank) — The real cancel culture in America today resides in the party of Trump. It has canceled Mitt Romney and George W. Bush, John McCain and Jeff Flake, Lisa Murkowski and Pat Toomey, Georgia's election officials and anybody else in the Republican ranks who calls out Trump's lies and the resulting violence. Now, it has canceled a stalwart conservative and daughter of a former vice president.
► From The Hill — Senate GOP dismayed by vote to boot Cheney — It's not lost on them that their own leader, Senate Minority Leader Mitch McConnell (R-Ky.), has also dismissed Trump's claims of widespread fraud in the 2020 election as "repeated election lies" and they themselves are under pressure from Trump to find a new leader.
---
THAT WASHINGTON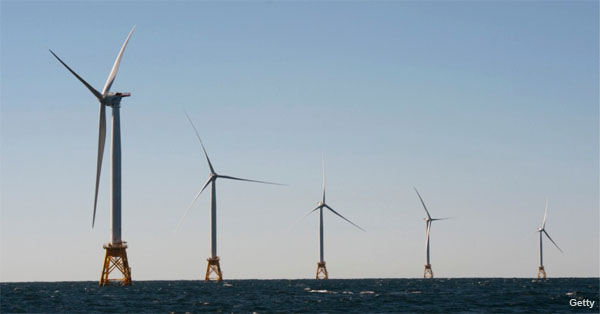 ► From Common Dreams — Climate experts applaud as U.S. government approves largest offshore wind farm in nation's history — Climate scientists were among those who applauded the Biden administration Tuesday as the Interior Department announced the approval of the United States' first large-scale offshore wind farm off the coast of Massachusetts. The farm will include up to 84 turbines near Martha's Vineyard and will generate enough energy to power 400,000 homes with 800 megawatts of electricity… Labor leaders applauded the Interior Department for approving a plan aimed at creating 3,600 green union jobs. "Union labor will build the largest-to-date offshore wind farm in federal waters," tweeted Liz Shuler, secretary-treasurer of the AFL-CIO.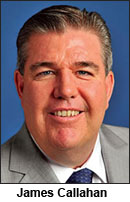 ► From The Hill — Green future needs to be built with union jobs and prevailing wage (by IUOE President James Callahan) — As bipartisan talks proceed on how we will build new, climate resilient infrastructure and transition towards a clean energy future, policymakers must continue to put workers first and ensure that we create family-sustaining jobs that pay prevailing wages, at a minimum. Connecting clean energy tax credits to strong labor standards can power both the nation's economic recovery and the clean-energy economy.
► From The Hill — GOP split on counteroffer to Biden's spending — Republicans are divided over how big they want to go on infrastructure, even as talks move forward with the White House. GOP senators are united in their view that President Biden's $4.1 trillion package is a nonstarter, along with any efforts to undo parts of the 2017 tax-cut bill. But what's less clear is their top line for a counter proposal, and how they would pay for it.
► From the Spokesman-Review — Sen. Patty Murray calls lack of affordable child care 'silent epidemic' — Murray made the case for her party's ambitious legislative agenda based on the "American Jobs Plan" and "American Families Plan" the White House rolled out in March and April. President Joe Biden incorporated legislation Murray first introduced in 2017 that would expand access to preschool for 3- and 4-year-olds, reduce the cost of child care for low- and middle-income families, and raise child care workers' pay.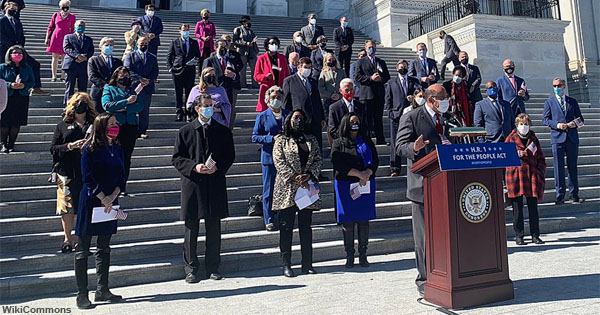 ► From The Hill — Sweeping election reform bill faces Senate buzzsaw — One of Democrats' biggest priorities — a sweeping bill to overhaul elections — is facing long odds of passing the Senate. Democrats are set to meet Thursday to talk about the For the People Act, a roughly 800-page measure that would set national standards aimed at expanding access to voting. Progressives view the bill as a must-pass, and Senate Majority Leader Charles Schumer (D-N.Y.) has vowed to bring it to the floor.
► From the NY Times — 'A perpetual motion machine': How disinformation drives voting laws — Former President Trump's months-long campaign to delegitimize the 2020 election didn't overturn the results. But his unfounded claims of fraud gutted his supporters' trust in the electoral system, laying the foundation for numerous Republican-led bills pushing more restrictive voter rules. GOP lawmakers are defending those voting restrictions by citing a lack of public confidence. The bills demonstrate how disinformation can take on a life of its own, forming a feedback loop that shapes policy for years to come.
► From HuffPost — There are only 2 Native American federal judges. Biden just nominated a third. — Biden has nominated Lauren J. King to a lifetime seat on the U.S. District Court for the Western District of Washington. King, a citizen of the Muscogee (Creek) Nation based in Oklahoma, is currently an attorney at the Seattle-based law firm Foster Garvey, P.C.
---
NATIONAL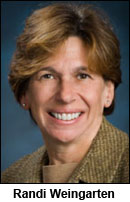 ► From the NY Times — President of key teachers' union shares plea: 'Schools must be open' in fall — About half the nation's schools are not fully open despite rising vaccination levels, and teachers' unions are getting much of the blame. Randi Weingarten hopes to carve a path forward. "The United States will not be fully back until we are fully back in school. And my union is all in," says Weingarten, a close ally of President Biden, pledging to commit $5 million for a campaign in which teachers will host open houses and go door to door to build families' confidence in returning to school.
► From the Washington Post — Panic buying strikes Southeastern United States as shuttered pipeline resumes operations — A sudden fuel shortage worsened across the eastern half of the United States on Wednesday after a cyberattack crippled a major pipeline, as long lines, sharp words and pumps gone dry greeted unhappy drivers from the Alabama foothills to the Chesapeake Bay.
► From the AP — McDonald's raising U.S. workers' pay in company-owned stores — McDonald's is raising pay at 650 company-owned stores in the U.S. as part of its push to hire thousands of new workers in a tight labor market. The fast-food giant is also encouraging its franchisees — which make up 95% of its restaurant base — to boost pay.
---
TODAY'S MUST-READ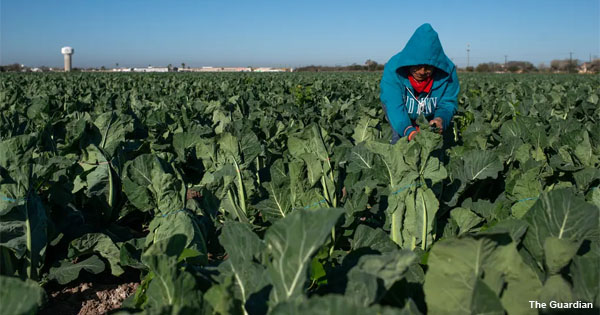 ► From The Guardian — Meet the workers who put food on America's tables – but can't afford groceries — In the piercing midday heat of southern Texas, farmhand Linda Villarreal moves methodically to weed row after row of parsley, rising only occasionally to stretch her achy back and nibble on sugary biscuits she keeps in her pockets. In the distance, a green and white border patrol truck drives along the levy beside the towering steel border wall. For this backbreaking work, Villareal is paid $7.25 per hour, the federal minimum wage since 2009, with no benefits. She takes home between $300 and $400 a week depending on the amount of orders from the bodegas – packaging warehouses which supply the country's supermarkets with fruits and vegetables harvested by crews of undocumented mostly Mexican farmworkers. Villarreal works six days a week, sometimes seven, putting food on Americans' tables but earns barely enough to cover the bills and depends on food stamps to feed her own family.
---
The Stand posts links to Washington state and national news of interest every weekday morning by 10 a.m.
Short URL: https://www.thestand.org/?p=98417
Posted by
David Groves
on May 13 2021. Filed under
DAILY LINKS
. You can follow any responses to this entry through the
RSS 2.0
. Both comments and pings are currently closed.