What pandemic? | Straight talk from Bernie | The Empress takes a seat
Friday, May 28, 2021
---
COVID-19
► LIVE from the Seattle Times — Coronavirus daily news update, May 28 — The latest count of COVID-19 cases in Washington totals 433,701 infections (7-day average of new infections per day: 1,038) and 5,754 deaths.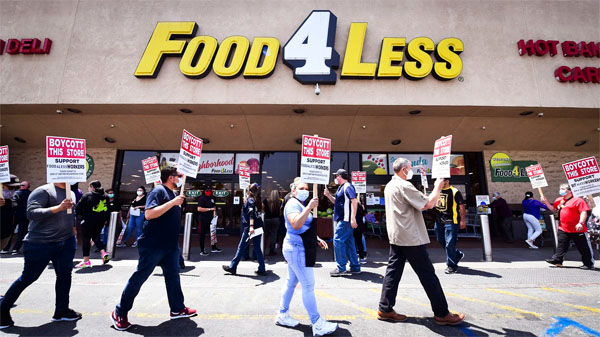 ► From Vox — Bosses are acting like the pandemic never happened — For more than a year, the COVID-19 pandemic changed how America worked. Grocery store cashiers, line cooks, janitors, and millions of others — about a third of the American workforce — saw their jobs become dangerous overnight, as they were asked to keep coming to work in person in spite of the viral threat. Among employers and in the culture at large, there was at least some minimal acknowledgment that work had become harder than anyone had bargained for. But now, with vaccinations on the rise and summer approaching, a lot of employers are going back to business as usual. Restaurant and other service industry employers are saying they can't find workers, and some are blaming expanded unemployment benefits. Hazard pay is long gone, and grocery store workers in some places are fighting for even the smallest wage increases. Many have hailed the pandemic as an opportunity for a great reset — a chance to "build back better," in President Biden's words. But that can't happen, labor advocates say, until bosses and policymakers create lasting changes in wages and working conditions, beyond a few weeks of hazard pay or some applause at 7 p.m.
► A related story from the AP — CEO pay rises to $12.7M even as pandemic ravages economy — Across the country, boards made changes to the intricate formulas that determine their CEOs' pay that helped make up for losses created by the crisis.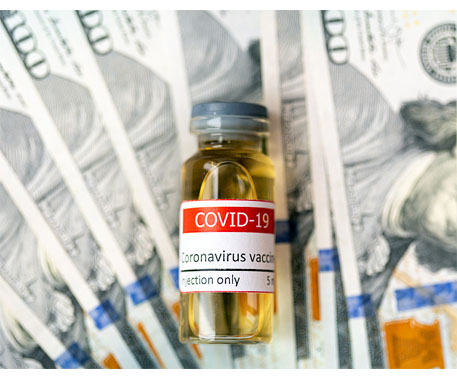 ► From the NY Times — Why are so many of my fellow health workers unvaccinated? (by Dr. Syra Madad) — A March 2021 survey found that the top reasons for reluctance given by health workers include concerns about the newness of the vaccines and their possible side effects. I've found these same concerns to hold true among my fellow frontline workers and the home health aides I employ. They worry about how well the vaccines will hold up against the variants, and many of them lack confidence in what they view as a profit-obsessed pharmaceutical industry. Distrust of the medical establishment is rooted in structural racism, discrimination and personal experience.
► From The Hill — Poll: Lack of trust in vaccine top reason among unvaccinated
EDITOR'S NOTE — Thank you, PhRMA. Your years of blatant lying about everything — from opioids' addictiveness to why Americans are forced to pay exorbitant prices — has resulted in a national loss of confidence in prescription drugs. Your lies have a body count, and it's growing. But please, do enjoy your extraordinary profits.
---
POLICE ACCOUNTABILITY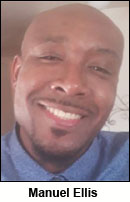 ► From the News Tribune — 3 Tacoma officers involved in Manuel Ellis' death charged with 2nd-degree murder, manslaughter — Christopher Burbank, 35, and Matthew Collins, 38, were charged Thursday in Pierce County Superior Court with second-degree murder and first-degree manslaughter. Timothy Rankine, 32, was charged with first-degree manslaughter. If convicted on both counts, Burbank and Collins could serve life in prison. Rankine is facing 6-1/2 to 8-1/2 years in prison. Ellis, a 33-year-old Black man, died March 3, 2020, of oxygen deprivation while being restrained by police after a minutes-long struggle that occurred as he walked home from a convenience store where he'd gone to get a late-night snack after a church revival. Video captured him telling officers, "I can't breathe, sir, I can't breathe," shortly before he lost consciousness.
► From the Seattle Times — 3 Tacoma officers charged with felonies in the killing of Manuel Ellis — After a year of protests forced a reckoning on police accountability, three Tacoma police officers will face felony charges for the killing of Manuel Ellis, matching in one day the number of officers prosecuted in Washington for deadly use of force over the past 40 years.
► From KNKX — Charges are 'a blessing,' but work is far from over, says Ellis' family
► From the News Tribune — Questions remain in Manny Ellis case. Why won't Washington AG stand up, answer them? (editorial) — Avoiding an in-person announcement and releasing the decision by press release, website and social media channels was an unfortunate way to conclude a six-month review that followed six months of confusion.
► From the Seattle Times — Students, faculty at Seattle universities join national push for change at campus police departments — Thousands of college students throughout the United States and Canada who have joined a widespread, university-based coalition that's pushing for lasting change within all police forces, but specifically those within educational institutions, including public and private K-12 schools, universities and vocational and professional schools.
► From The Hill — Activists rally to demand charges against Louisiana troopers in Ronald Greene death — Greene's death has sparked national outrage since The Associated Press released portions of body camera footage showing the fatal encounter. Police had initially said Greene died in a car crash on impact, but later said Greene died on his way to the hospital after a struggle with troopers.
---
LOCAL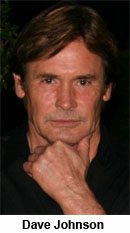 ► From the Washington Building Trades — R.I.P. Dave Johnson — It is with deep sadness that we have learned of the passing of former Executive Secretary Dave Johnson. Dave was a member of Ironworkers Local 86, and during his tenure as Executive Secretary of the Washington State Building and Construction Trades Council he led the fight to correct the detrimental reforms to the Unemployment Insurance system which had devastating effects on our members. He championed legislation that required Apprenticeship Utilization on public works instead of being a requirement by Gubernatorial Executive Order. He defended benefits for workers that are injured on the job, pushed for and passed job creating Transportation packages, Capital Budgets that funded vertical construction opportunities, just to name a few priorities during his service to our members. Challenges face us all, and Dave was no exception. Representing workers was his life's work, and during his tenure workers were well represented. Rest In Peace, Brother.
► From Reuters — FAA confirms Boeing halt to 787 Dreamliner deliveries — The Federal Aviation Administration said Friday that Boeing had temporarily halted deliveries of 787 Dreamliners as the agency waits for more data to determine if the planemaker's planned inspection method meets federal requirements.
► From KING 5 — Washington women brewers echo calls for reckoning on sexism in craft beer industry — Female brewers across the U.S. have shared hundreds of stories about sexism and discrimination. Local female brewers say there's an industry-wide problem.
► From the Oregonian — Oregon State Hospital calls for 30 National Guard personnel to help as staffing crisis intensifies — The Oregon State Hospital's critical staff shortage reached a new level this week, and officials have called for the National Guard to help fill roles vacated by the psychiatric hospital's staff on coronavirus-related leave.
---
THIS WASHINGTON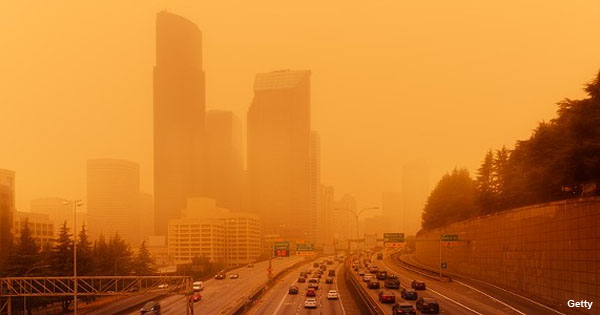 ► From The Stranger — What to expect for the 2021 fire season — We all recall the grey sooty air of last September, when Seattle was blanketed in thick smoke that turned the sun red and filled our lungs with the charred soot of deadly blazes. After that disastrous year, the legislature approved an additional $125 million for the Department of Natural Resources to upgrade its firefighting capabilities. "That's the good news," says Commissioner of Public Lands Hilary Franz. But there's also bad news. Of course, there's always bad news. For starters, this year has already been worse than average. In April of 2021, DNR fought 225 fires compared to last year's 160. The ten-year average is around 160 per year. Plus, the DNR firefighting crew is small — just 60 people, all doing the best they can. Seasonal firefighters will arrive throughout June and July, Franz says, but the real exhaustion happens "when you have month after month after month, and you can't give your people the break they need. And when you have multiple fires in one day, many of them in the tens of thousands of acres burning literally overnight."
► From the Yakima H-R — State issues drought advisory for most of Washington — The state Department of Ecology on Thursday issued a drought advisory for most of Washington, including all areas east of the Cascade Range, portions of southwest Washington and the Washington coast. March and April was the fourth driest such period for Washington since 1895, the agency said.
---
THAT WASHINGTON
► From Politico — Biden budget won't clear up Congress' infrastructure limbo — Biden will release that long-awaited fiscal year 2022 budget plan on Friday, a crucial first step for congressional Democrats to unlock the legislative powers to pass an infrastructure package without GOP votes. But as long as the White House and Senate GOP are still talking, those party-line plans are essentially on ice.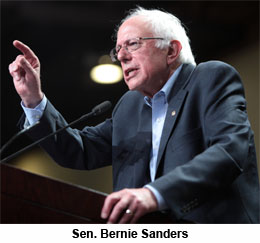 ► MUST-READ from CNN — What happens next in Congress will determine future of country (by Sen. Bernie Sanders) — What happens in Congress in the next few months will determine the future of our country — and our planet. In this pivotal moment in American history, Democrats in the U.S. House of Representatives and U.S. Senate, working with the White House, have proposed several pieces of legislation which can strengthen working families, protect the planet and save American democracy from right-wing extremism. We can create millions of good paying union jobs rebuilding our crumbling roads, bridges, water systems and constructing the millions of units of affordable housing we desperately need. We can also end starvation wages in America by raising the federal minimum wage to $15 an hour. … Without strong and ongoing accomplishments that improve the lives of working families, there is a strong possibility that Republicans will win the House or the Senate or both bodies next year. The American people want action, not never-ending "negotiations" and obstructionism, and they will not come out and vote for a party that does not deliver. This is an unprecedented moment in American history. The Democrats in Congress must move forward boldly, protecting the working families of our country and restoring faith in government. Yes, the future of the country is at stake.
► From the Washington Post — Bipartisanship is overrated, especially with these Republicans (by Eugene Robinson) — It would be nice if a serious, responsible Republican Party willing to stand up for its principles, make substantive policy proposals and negotiate in good faith existed. As is becoming obvious, though — even to the high priest of the hands-across-the-aisle cult, Sen. Joe Manchin III (D-W.Va.) — no such Republican Party exists. Today's GOP is so unserious and unprincipled that it will not even support a blue-ribbon commission to investigate the Jan. 6 insurrection at the Capitol.

► From The Guardian — Stop glorifying 'centrism'. It is an insidious bias favoring an unjust status quo (by Rebecca Solnit) — The notion of a neutral and moderate middle is a prejudice of people for whom the system is working, against those for whom it's not.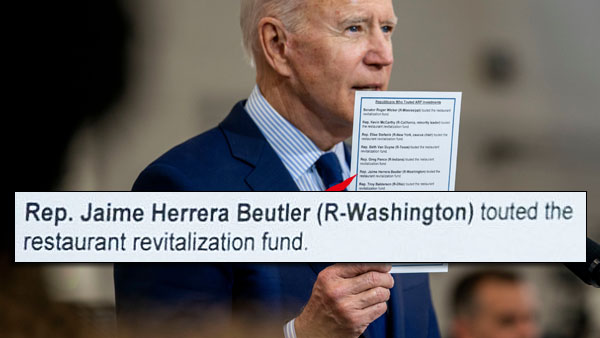 ► From HuffPost — Biden calls out Republicans who voted against stimulus but tout its benefits — President Joe Biden isn't giving a pass to Republicans in Congress who voted against his pandemic relief package but are now touting its benefits to their constituents. During remarks at a community college in Cleveland on Thursday, Biden held up a list of those lawmakers, calling them out for their hypocrisy around the American Rescue Plan. "Some people have no shame," Biden said.
► From the Washington Post — Senate Democrats introduce bill to allow college athletes to unionize — A new bill from congressional Democrats would allow college athletes to unionize, making it possible for students from across universities to band together to form unions within athletic conferences.
---
INSURRECTION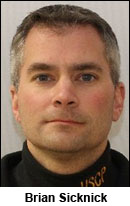 ► From the Washington Post — Sicknick's family and the police officers who protected lawmakers Jan. 6 plead with GOP senators to back investigation — The day of meetings and calls by Gladys Sicknick and Sandra Garza, the late Capitol Police officer's companion of 11 years, with 16 senators and their staffs appeared unlikely to change hearts and minds in the GOP.
► From the AP — Senate hits snag on vote for Jan. 6 Capitol riot commission — Republicans still plan to block the measure using the filibuster, but snags on another, unrelated bill forced delays that prevented the Senate from taking a procedural vote as planned on Thursday.
► From Politico — Senate GOP moderates fume as McConnell prepares to block Jan. 6 commission — "Is that really what this is about, that everything is just one election cycle after another?" lamented Sen. Lisa Murkowski (R-Alaska).
EDITOR'S NOTE — Their laments are nothing but fumes.
---
NATIONAL
► From the Washington Post — At home, tiki bars and beer caves shielded them from life's troubles. They were killed at work. — They made the trains run on time, got their neighbors to work and, during long shifts and in friendships that deepened over decades, they took care of one another. Nine of them died Wednesday, victims of a mass shooting at the hands of one of their own. Relatives and co-workers of the victims of the latest mass shooting to shock a community and dull the senses of the nation said the cliche about workmates being a family was really true this time. The Santa Clara Valley Transportation Authority workers at the San Jose rail yard on West Younger Avenue felt a bond born of odd hours and difficult jobs, a bond now transformed by grief, anger and outrage. They were drivers and repairmen, expert engineers and office supervisors. They made a decent living and they made things work. They bought houses, which rose in value in one of the country's most enduring boom regions, and they sent children to college.
The Stand (May 27) — WSLC: 'We grieve together' over slain ATU members in San Jose — Donate to the relief fund for the families of the victims.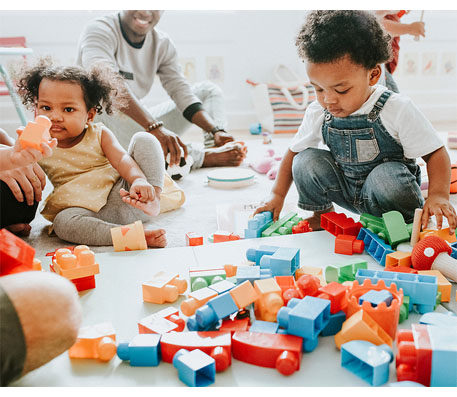 ► From the Seattle Times — The market can't fix the massive child-care worker shortage (by Elliot Haspel) — Child-care programs have long struggled with staffing because wages are so low: The national median is $11.65 an hour, and around half of programs don't offer health insurance benefits. The current moment is an order of magnitude worse. … The nation needs to ask itself a question: Do we really want programs caring for toddlers and their rapidly developing brains to be competing for staff with fast-food joints and big-box stores (worthy of a decent wage as those employees are)? Do we want market forces determining whether parents have viable, quality options for their care/work arrangements? There is a reason we don't expose fire departments or public schools to the invisible, raw hand of capitalism; child-care programs are equally essential to the functioning of society and the development of children.
► From The Hill — Republicans reject will of the voters after election losses — After recent election losses at the state level, Republican legislatures have moved to restrict the power of the voters who delivered those defeats, either by limiting access to the polls, curtailing the authority of the incoming party or by ignoring the results of direct initiatives.
► From the NY Times — NYC mayoral candidate Dianne Morales tries to calm a sudden crisis in her campaign — Two staff members have quit, two have been fired and four others involved in a unionization drive have been terminated.
► From The Guardian — Amazon's mental health kiosk mocked on social media as a 'Despair Closet' — AmaZen, a small box for employees' "mental wellbeing," came under fire as critics called out the company's problematic working conditions.
---
T.G.I.F.
► Today, The Entire Staff of The Stand wishes a very happy 77th birthday to Gladys Knight, the Empress of Soul. Here she is performing one of her signature hits with the Pips. We chose this seated performance because — although we all love to watch the Pips dance (remember when Richard Pryor imagined what it would be like if they went solo?) — perhaps it distracts a bit from how truly remarkable Knight's voice is. Enjoy.

---
The Stand posts links to Washington state and national news of interest every weekday morning by 10 a.m.
Short URL: https://www.thestand.org/?p=98915
Posted by
David Groves
on May 28 2021. Filed under
DAILY LINKS
. You can follow any responses to this entry through the
RSS 2.0
. Both comments and pings are currently closed.