Most got their shots | Jobless benefits uncertain | Powering picket lines
Tuesday, October 19, 2021
---
COVID
► From the Spokesman-Review — COVID hospitalizations continue to decline statewide — Hospitalizations for COVID-19 in Washington continue to decline at a gradual pace. There is more capacity in the system than there was back in September at the height of the Delta surge, although more than 1,000 residents remain hospitalized. Staffing remains a challenge for most facilities across the state and the country, according to hospital leaders. Even before the vaccine mandate took effect on Monday, many hospitals lost workers due to burnout from the pandemic.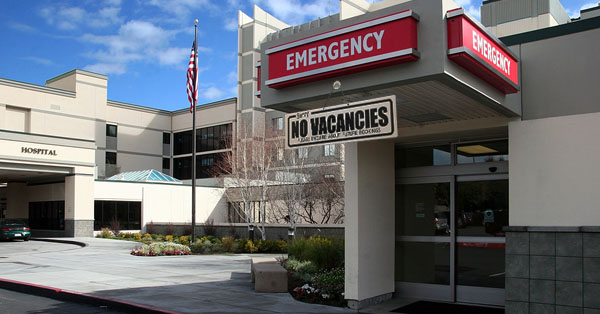 ► From the News Tribune — Unvaccinated patients stress Gig Harbor hospital, administrator says. 'We are full' — The "vast majority" of patients being hospitalized at St. Anthony Hospital for COVID-19 symptoms are unvaccinated, the hospital's chief administrator says.
The Stand (Sept. 14) — Hospitals on brink of unprecedented crisis — WSNA, SEIU 1199NW and UFCW 21: Preexisting staff shortages have reached critical levels; nurses, healthcare workers and patients need immediate action from hospitals in Washington state.
► From the Washington Post — FDA to allow 'mix-and-match' approach on coronavirus booster vaccines — The agency is expected to say people can bolster protection by getting an extra shot, even if it is from another brand.
---
VACCINE MANDATES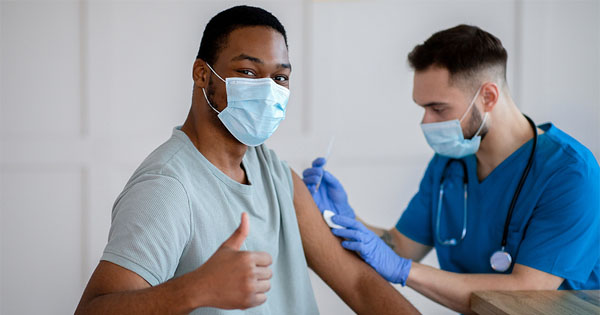 ► From the Seattle Times — As COVID-19 vaccine deadline passes, most Washington state and Seattle workers have gotten their shots — As the formal deadline for Gov. Jay Inslee's vaccine mandate came and went Monday, the vast majority of state and Seattle employees subject to the orders had gotten vaccinated. That includes 92% of the 62,000 state workers subject to Inslee's order to get fully vaccinated by Oct. 18. The governor's mandate also applied to school employees, as well as hundreds of thousands of health care workers. Similar orders covered workers for King County and the city of Seattle — which on Monday reported 94% of its employees had been vaccinated.
The Stand (Oct. 18) — WSLC updates position on vaccine mandates — Labor council adds that workers must have a voice in the consequences of vaccine mandates.
► From KING 5 — Ferry workers say lack of accommodations for vaccine exemptions is forcing them out — Some workers say they were granted religious exemptions but Washington State Ferries couldn't accommodate them to keep them on staff.
► From the Seattle Times — 67 troopers, 6 sergeants, 1 captain leave Washington State Patrol rather than comply with vaccine mandate — Earlier this month, the agency's vaccination rate was at 93% as 152 of the agency's 2,200 employees had not submitted paperwork to show they were vaccinated. That was a sharp increase from earlier data showing the State Patrol's vaccination rate as of Sept. 20 was just under 63%.
MORE local coverage of mandate compliance from the Columbia Basin Herald, (Everett) Herald, (Longview) Daily News, Peninsula Daily News, and from the union-busting (Vancouver) Columbian.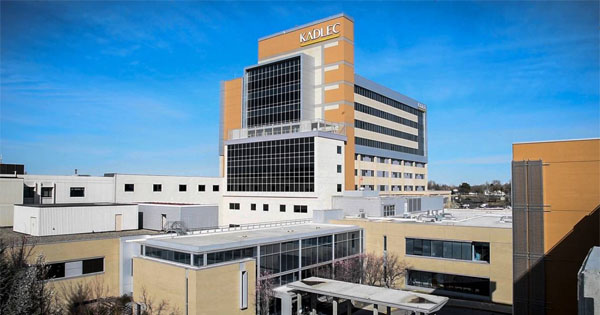 ► From the Tri-City Herald — COVID vaccine mandate could actually help Tri-Cities hospital staffing, says Kadlec official — Kadlec may lose a small number of employees who don't comply with the state mandate, but having more employees vaccinated could reduce the number who are unable to work because they must quarantine at home after a possible exposure, a hospital administrator said.
► From the News Tribune — Rural hospitals in state see some worker exodus from COVID vaccine mandate — Tentative estimates were offered Monday on how many hospital workers would be leaving their jobs after Monday's vaccination mandate deadline, but a final tally is not yet clear. It is expected that rural hospitals, particularly in Eastern Washington, will be more affected than the rest of the state.
► From the Spokesman-Review — Nick Rolovich is out as WSU football coach after failing to comply with state vaccine mandate — The school announced Monday that Rolovich, along with four of his WSU assistants, had lost their jobs after failing to comply with the mandate.
► From the Spokesman-Review — Rolovich had a shot to be a real leader, but instead chose to leave his WSU players hanging (by John Blanchette) — The pink slip he got Monday was one he handed to himself. And the ones who have to clean up after him? That's right. His players.
---
THIS WASHINGTON



► From the Seattle Times — Jobless benefits uncertain for Washington workers who quit or are fired over vaccine mandates — As the vaccination deadline for thousands of workers in Washington state arrived Monday, officials warned that those who quit or get fired over Gov. Jay Inslee's mandate for state government employees, health care workers and others shouldn't count on receiving jobless benefits. That warning also applies to a separate federal vaccine mandate aimed at private employers with 100 or more employees, said officials with the state Department of Employment Security. But those messages come with lots of caveats and gray areas, experts said. For instance, employees terminated after being approved for a vaccine exemption may be eligible to claim unemployment benefits.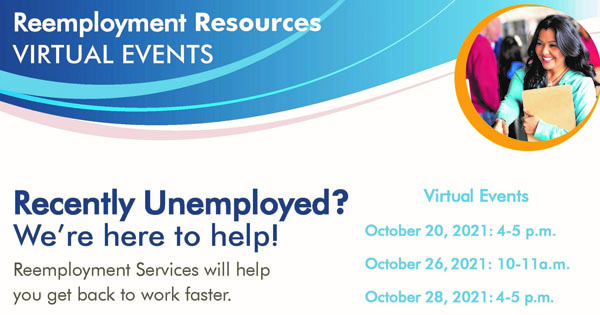 TODAY at The Stand — Lost job due to vaccine mandate? Reemployment events planned
---
THAT WASHINGTON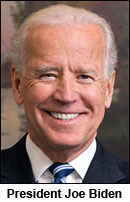 ► From the Washington Post — Biden to huddle with warring Democrats in hopes of reviving economic agenda — President Biden is set to huddle with top House and Senate Democrats on Tuesday as the White House scrambles to cobble together a new economic package that can satisfy ambitious liberals and spending-weary centrists alike. The new series of meetings reflects a fresh political urgency over Biden's core promise to overhaul health care, education, immigration, climate and tax laws. With negotiations stalled for months — and tempers now flaring publicly between Democrats' warring factions — the president will attempt to rally the Capitol and hit the road to try to get his agenda back on track.
► From Vox — Texas's anti-abortion law is back at SCOTUS. Here's what's different this time around. — The Biden administration's last-ditch bid to restore abortion rights in Texas, explained.
► From the AP — Texas lawmakers pass new congressional maps bolstering GOP — Texas Republicans approved redrawn U.S. House maps that protect incumbents and decrease representation for minorities.
The Stand (Oct. 8) — Redistricting shapes our political landscape — Washington Redistricting Commissioner April Sims explains why drawing the maps is so important to working people.
► From the AP — Jan. 6 panel plans contempt vote as Trump sues over probe — A House committee tasked with investigating the Jan. 6 Capitol insurrection is moving swiftly Tuesday to hold at least one of Donald Trump's allies in contempt as the former president is pushing back on the probe in a new lawsuit.
---
JOINING TOGETHER

► From KPVI — Kaiser Permanente strike votes expand to Hawaii and Northern California — Union members across Kaiser Permanente are standing up against draconian proposals that depress wages for current workers. KP negotiators also seek to slash the wages of new workers—who are desperately needed as staffing shortages threaten patient care for the long term.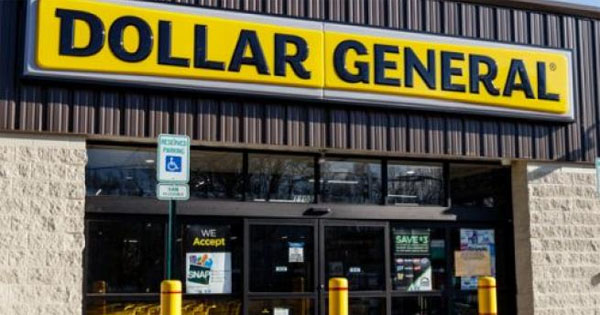 ► From the Guardian — 'People are fed up': Dollar General workers push to unionize amid hostility from above — Nearly one out of every three retail stores opening in America this year is a Dollar General. All that business generates dizzying revenue: the company reported $33.7 billion in sales last fiscal year. Currently, none of the thousands of Dollar General retail stores are unionized, as the company is aggressively opposed to unions with a company philosophy of remaining "union free". Yet a handful of workers at a Dollar General store in Barkhamsted, Connecticut, are pushing to change that, with a union election scheduled for Oct. 22 to join the UFCW.
EDITOR'S NOTE — Fed up with being disrespected at work? Get more information about how you can join together with co-workers and negotiate for respect on the job and a fair return for your hard work. Or go ahead and contact a union organizer today!
► From Racket — Minnesota could see the first unionized Half Price Books locations — Two Twin Cities locations might become the national chain's first-ever union shops.
► From the Seattle Times — As Starbucks workers seek a union, company officials converge on stores — Workers and organizers involved in the unionization effort in Buffalo, N.Y., say the imported managers are part of a counteroffensive by the company intended to intimidate workers, disrupt normal operations and undermine support for the union.
---
NATIONAL
► From The Hill — Over 300,000 women left workforce in September, despite U.S. adding 194K jobs: analysis — An analysis by the National Women's Law Center (NWLC) found that 309,000 women ages 20 and above exited the workforce entirely last month. The group called the figure the biggest dive in women's labor force participation since September 2020, when over 800,000 women left the workforce.
EDITOR'S NOTE — And a related story…
► From NPR — 1 in 3 working families is struggling to find the child care they desperately need — Even as many child care centers have reopened, many parents are still struggling to find child care. A new poll finds that 34% of families with young children are facing serious problems finding child care when adults need to work.
► From the Chattanooga Times Free Press — Tennessee Republicans push to enshrine right-to-work laws as unions gain strength amid worker shortage
The Stand (April 19, 2016) — The racist past and present of 'right-to-work' laws — Of all the language-twisting political slogans of our time, few have had so long a lease on life as the phrase "right-to-work." These laws are rooted in the quest for super-exploited labor. They are used to justify racial exclusion, destroy established collective bargaining agreements, and derail workers' right to organize a workplace.
---
TODAY'S MUST-READ
► From the Washington Post — Powering the picket line: Workers are turning to tech in their labor battles — As workers across America leave their jobs at staggering rates — a record 4.3 million quit in August — many are taking to social media and using other digital tools to advocate for their rights. Thanks to their ease of use during the pandemic, workers are able to organize strikes more effectively than ever before, bringing attention to their causes and ensuring the public knows what they are fighting for. Across many different industries, from health care to manufacturing, technology and entertainment, workers are powering the picket line through the use of technology.
---
The Stand posts links to Washington state and national news of interest every weekday morning by 10 a.m.
WASHINGTON IS A UNION STATE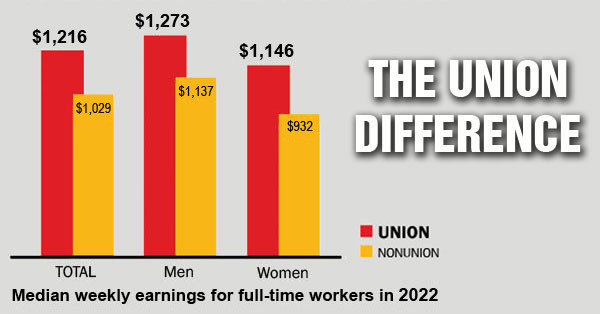 CHECK OUT THE UNION DIFFERENCE in Washington state: higher wages, affordable health and dental care, job and retirement security.
FIND OUT HOW TO JOIN TOGETHER with your co-workers to negotiate for better working conditions and respect on the job. Or go ahead and contact a union organizer today!