Pizza instead of pay | Nearly 2K lose jobs | For sale in Ferndale
Wednesday, October 20, 2021
---
COVID
► LIVE from the Seattle Times — Coronavirus daily news update, Oct. 20 — The latest count of COVID-19 cases in Washington totals 702,425 infections (14-day average of cases per day: 2,246) and 8,322 deaths.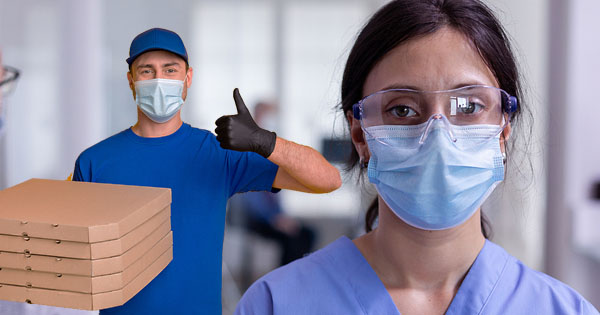 ► From NPR — Worn-out nurses hit the road for better pay, stressing hospital budgets — and morale — Nearly two years into the coronavirus pandemic, there's some truth in a joke circulating among frustrated ICU nurses: They ask their hospitals to appropriately pay them for the hazards they've endured. And the nurses are rewarded with a pizza party instead. That's what happened at ICU nurse Theresa Adams' hospital in Ohio. The facility across town was offering bonuses to keep its nurses from leaving. But not hers. They got … a pizza party. She recently left for a lucrative stint of travel nursing in California.
TODAY at The Stand — Healthcare unions: WA hospitals must mitigate staffing crisis — WSNA, SEIU 1199NW and UFCW 21: Short-sighted and costly stopgap measures are only a Band-Aid; hospitals have the tools and resources to alleviate burnout nightmare.
► From Politico — Walkouts and strikes hit hospitals in pandemic hot spots — Hospitals taxed by the pandemic over the last 20 months have a new problem: Labor strife and a wave of resignations have people waiting longer for care. Months of marathon shifts, an onslaught of verbal and even physical abuse from patients and the public, and perennial complaints over low pay and staffing shortages are stirring unrest at a particularly critical moment in the pandemic.
► From the AP — White House details plans to vaccinate 28M children age 5-11 — Children age 5 to 11 will soon be able to get a COVID-19 shot at their pediatrician's office, local pharmacy and potentially even their school, the White House said Wednesday as it detailed plans for the expected authorization of the Pfizer shot for younger children in a matter of weeks.
---
VACCINE MANDATES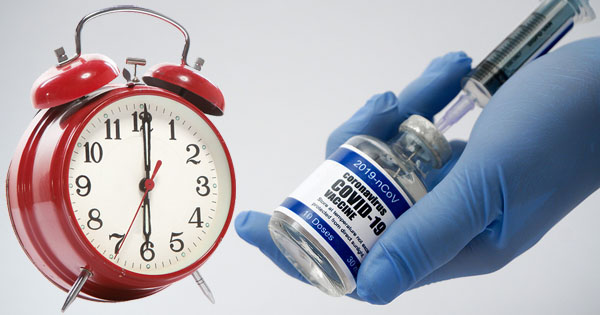 ► From the (Everett) Herald — Rather than get vaccine, nearly 2,000 state workers lose jobs — Overall, 1,696 employees were fired, with 112 choosing to resign and 79 to retire, according to figures released by the Office of Financial Management. Those totals will rise as another 2,887 people are in the process of getting vaccinated, retiring, seeking accommodation or facing termination. As of Monday, a quarter of those who were fired or quit — 462 people — worked in the state Department of Transportation. The figure includes an exodus of 129 from the Washington State Ferries, where leaders already had to slash service on major routes due to staffing shortages. In the coming days, resources and staffing will be moved among divisions where necessary, according to the OFM statement.
MORE local coverage of vaccine mandate compliance in today's Ellensburg Daily Record, Kitsap Sun, News Tribune, Tri-City Herald, Walla Walla U-B, Wenatchee World, and the Yakima H-R.
The Stand (Oct. 18) — WSLC updates position on vaccine mandates — Labor council adds that workers must have a voice in the consequences of vaccine mandates.
► From the Seattle Times — Oregon approved state employee religious exemptions at nearly twice the rate Washington did — In Washington, many of the state employees who received religious exemptions will nonetheless lose their jobs because their employer found workplace accommodations not to be feasible.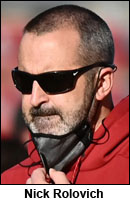 ► From the Spokesman-Review — Analysis: Nick Rolovich's firing by Washington State has consequences, and not just for him — Rolovich is also embroiled in a lawsuit with former WSU wide receiver Kassidy Woods, who claimed the coach violated his First Amendment rights last summer when Woods alleged he was removed from the team for participating in a player-driven Pac-12 movement known as #WeAreUnited.
EDITOR'S NOTE — Players involved in #WeAreUnited issued a set of demands that were sparked by, but not limited to, COVID. They were also calling on the Pac-12 to address racial inequity, health disparities, and vast economic imbalance that college sports perpetuate. Good riddance, Nick.
► From Q-13 — Nick Rolovich to file lawsuit against WSU over firing
► From the AP — NYC requiring vaccine for cops, firefighters, city workers
► From the Washington Post — In-N-Out Burger clashes with San Francisco over vaccine mandate: 'We refuse to become the vaccination police'
---
LOCAL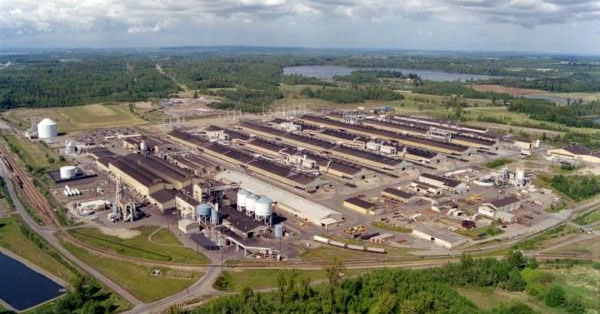 ► From the Bellingham Herald — The curtailed Intalco Works facility near Ferndale could have new owner, hundreds of jobs — The curtailed Intalco Works aluminum smelter near Ferndale could have a new owner, leading to hundreds of living-wage jobs returning to the facility. Speaking at a Port of Bellingham Commissioner meeting on Tuesday, Don Goldberg, the port's director of economic development, updated commissioners on negotiations that are apparently underway to potentially buy the property from Alcoa. Goldberg, who stressed that negotiations are in the early stages, said at least two different possibilities are being considered. One would be to bring back aluminum production to the facility, while the other is an American-Canadian venture that would create a steel mill that focuses on using recycled material. For the second project, Goldberg said a micro steel mill format could lead to around 600 jobs; an upgraded investment could mean more than 1,000 jobs.
EDITOR'S NOTE — Organized labor, and specifically the Washington State Labor Council, are directly involved in efforts to recruit a new owner and create these jobs. Stay tuned.
The Stand (July 9, 2020) — IAM, WSLC secure federal aid for laid-off Alcoa Intalco workers
► From the News Tribune — Pierce County Sheriff Ed Troyer charged over confrontation with Black newspaper carrier — Pierce County Sheriff Ed Troyer was charged Tuesday with two misdemeanors after a months-long investigation into his confrontation with a Black newspaper carrier. If convicted as charged, he faces up to a year in jail and up to a $5,000 fine.
---
THAT WASHINGTON
► From the AP — Biden scales back $2T plan: free community college unlikely — The president met privately Tuesday with nearly 20 centrist and progressive lawmakers in separate groups as Democrats appeared ready to abandon what had been a loftier $3.5 trillion package in favor of a smaller, more workable proposal that can unite the party and win passage in the closely divided Congress. Child tax credits, paid family leave, health care and free pre-kindergarten are still in the mix, but likely to be eliminated or shaved back: plans for tuition-free community colleges, a path to permanent legal status for certain immigrants in the U.S. and a clean energy plan that was the centerpiece of Biden's strategy for fighting climate change.
► From Reuters — U.S. Senate Republicans poised to stop Democrats' voting rights bill — U.S. Senate Democrats on Wednesday will try for the third time this year to advance a voting rights bill aimed at thwarting new balloting restrictions passed in Republican-led states, fueled by Donald Trump's false claims of a stolen election.
► From The Hill — Dems hit crossroads on voting rights — There have been no serious signs of progress despite hopeful notes when a pared-down bill was first unveiled in September that it might garner enough GOP support to avoid a filibuster. As a result, there's a growing realization among Democrats that their hopes of taking action on voting rights are essentially hopeless unless their brethren in the Senate decide to gut the filibuster to pass both the Freedom to Vote Act and the John R. Lewis Voting Rights Advancement Act.
► From the Washington Post — Border arrests have soared to all-time high, new CBP data shows — Illegal crossings began rising last year but skyrocketed in the months after President Biden took office. As CBP arrests increased this past spring, Biden described the rise as consistent with historic seasonal norms. But the busiest months came during the sweltering heat of July and August, when more than 200,000 migrants were taken into custody.
► From The Hill — Solid majority believes Supreme Court rulings based more on politics than law — A broad majority of Americans — more than 6 in 10 — believes the Supreme Court bases its decisions more on the justices' political views than on the Constitution and law.
EDITOR'S NOTE — Ya don't say.
► From the AP — Jan. 6 panel votes to hold Steve Bannon in contempt
EDITOR'S NOTE — Join the club.
---
NATIONAL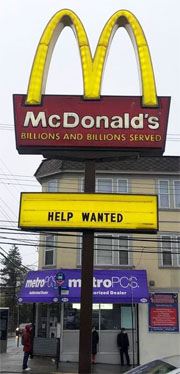 ► From HuffPost — Federal unemployment benefits are gone. Businesses still say they can't find workers. — One of the biggest economic arguments this year was over whether extra unemployment benefits made it impossible for employers to hire. Republican governors cut the federal compensation early, and Democrats made no effort to keep the benefits in place, even though they didn't agree that the money hurt hiring. But the past several months have strongly suggested that the extra jobless pay wasn't holding back hiring after all. The federal benefits fully expired early in September — and instead of surging, job growth slowed dramatically that month.
EDITOR'S NOTE — It ain't complicated. Raise wages.
► From Reuters — Tight U.S. job market triggers strikes for more pay — Thousands of workers remain on strike across the United States demanding higher pay and better conditions despite Hollywood make-up artists and camera operators reaching a deal over the weekend to avoid a walkout, and the tight jobs market has only emboldened them.
► From Yahoo Entertainment — IATSE deal gives lowest paid workers 62% raise to $26 per hour, union says — The lowest hourly wages for writer assistants, script coordinators, assistant production coordinators and art department coordinators — many of them in IATSE Local 871 — will increase from $16 per hour to $26 per hour over the next three years, according to IATSE.
The Stand (Oct. 18) — 'Hollywood ending': IATSE reaches deal to avert strike
EDITOR'S NOTE — How do raises like that sound to you? Get more information about how you can join together with co-workers and negotiate a fair return for your hard work. Or go ahead and contact a union organizer today!
► From the Pitt News — Pitt faculty vote to form union by wide margin — Out of a total of 2,203 faculty members who voted in the election, according to the document, 1,511 voted to form the union, while 612 voted against it. The faculty union will be affiliated with the United Steelworkers' Academic Workers Association.
► From NPR — Netflix employees are staging a walkout today as a fired organizer speaks out — The weeks-long fight inside Netflix comes to a head today, when employees at the company are expected to walk out, demanding the company better support its trans and non-binary employees.
---
TODAY'S MUST-READ
► From the Guardian — America's strike wave is a rare – and beautiful – sight to behold (by Hamilton Nolan) — Never in a decade of covering organized labor have I seen this sort of wave of labor uprisings bold enough to smash into mainstream consciousness. (Indeed, our nation's handful of labor reporters are themselves a little punch-drunk on the unfamiliar sensation of people paying attention to their beat.) There are a set of obvious explanations for how we got here: the pandemic proved to millions of working people that their employers didn't value their lives; the current high demand for labor gives workers the luxury to demand what they're worth; and after a half-century of rising inequality, the popularity of unions is high. All of these explanations make sense in retrospect. What they don't capture is the sheer contagious thrill of watching a live-action version of "Take This Job and Shove It" play out on a national scale.
Labor uprisings are not a spectator sport. They demand not just your attention, but your participation. Some people will go on strike, and others will walk the picket lines in solidarity with them, and others will send money or donuts or stacks of pizza. But those are not the only ways to be a part of what is happening. Supportive bystanders are nice, but what the labor movement really needs is a million people full of the fire of this historic moment to carry it back to their own workplaces.
---
The Stand posts links to Washington state and national news of interest every weekday morning by 10 a.m.
Short URL: https://www.thestand.org/?p=102845
Posted by
David Groves
on Oct 20 2021. Filed under
DAILY LINKS
. You can follow any responses to this entry through the
RSS 2.0
. Both comments and pings are currently closed.