It's your choice | GOP blocks the vote (again) | Union-busting Starbucks
Thursday, October 21, 2021
---
COVID
► LIVE from the Seattle Times — Coronavirus daily news update, Oct. 21 — The latest count of COVID-19 cases in Washington totals 704,878 infections (14-day average of cases per day: 2,236) and 8,371 deaths.
---
VACCINE MANDATE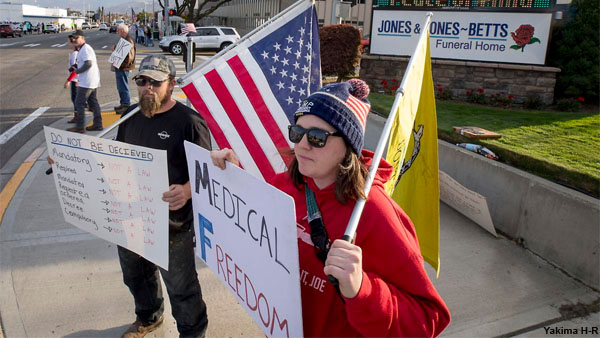 ► From the Wenatchee World — Protesters gather outside Confluence Health in Wenatchee after vaccine mandate deadline — More than 100 Confluence Health and state employees and other Wenatchee Valley residents met on the intersection Ninth Street and Chelan Avenue to protest the state's vaccine mandate for health care and state employees. "We're not hurting anybody by not being vaccinated," said Shawna Caddy, an administrative assistant with Confluence Health who took a leave of absence rather than get vaccinated. "We're hurting ourselves if people want to think that. That's our choice."
EDITOR'S NOTE — Vaccinated people are less likely to spread COVID. So, yes, you are hurting people, including your co-workers in a hospital, by not being vaccinated. And given that unvaccinated people are 29 times more likely to be hospitalized for COVID — and hospitals like yours are operating in crisis mode at near capacity because they are full of unvaccinated patients — you absolutely ARE hurting hospital employees and the rest of us who need access to medical care there. But we can agree on this: it is your choice. And so is losing your job.
The Stand (Oct. 19) — Lost job due to vaccine mandate? Reemployment events planned
► From the News Tribune — Tacoma Public Schools hits 98 percent vaccination rate, but 94 employees terminated — Of the 94 positions, six were full-time employees, 40 were hourly employees who only worked for the district on occasion and 48 were substitutes.
MORE local coverage about vaccine mandate compliance in today's KIMA (Yakima), (Longview) Daily News, and the Tri-City Herald.
---
LOCAL

► From Labor Notes — After strike, Washington Carpenters approve new contract — Seattle-area Carpenters decided to approve an area master agreement with the Associated General Contractors after more than three weeks on strike. The contract passed with 54 percent voting in favor (2,853-2,465).
The Stand (Oct. 6) — Carpenters reach tentative deal to end strike
► From the Bellingham Herald — Bellingham measure seeks union neutrality among city contractors — Initiative 3 on the Nov. 2 ballot in Bellingham protects the right of workers to organize, according to the title of the initiative. It prevents anyone who receives city funding from using that money to "discourage unionization efforts by that person's employees or any other employees," according to the Voters Pamphlet. "A strong labor movement is essential to reducing inequality and maintaining a healthy democracy," according to a ballot statement written by Peter Pihos, Hannah Fishman and Betsy Pernotto. "When companies who contract with the city use public money in anti-union activities, we are funding this inequity."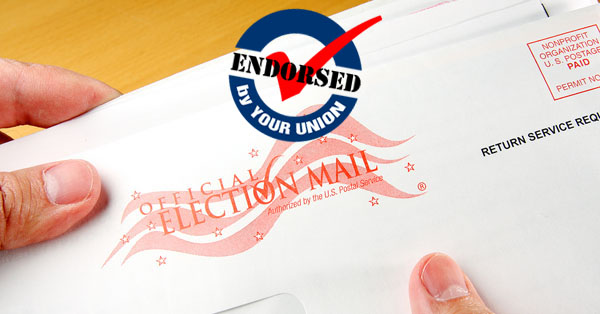 The Stand (Oct. 19) — Fill out, return your general election ballot — Check out the local labor endorsements for the 2021 general election.
► From the Tri-City Herald — Franklin commissioners debate new districts in face of Hispanic voter discrimination lawsuit
► From the Seattle Times — Whatcom County aluminum plant could get new owners and reopen — A shuttered Whatcom County aluminum plant could be revived or find new life as a steel plant. Two separate groups are considering purchasing Alcoa's Intalco Works plant in Ferndale, Port of Bellingham officials said Tuesday during a public meeting.
► From KIRO — Workers put finishing touches on Climate Pledge Arena — It's all down to the finishing touches. On Wednesday, workers rushed around Climate Pledge Arena painting and assembling. Even Oak View Group CEO Tim Leiweke said he was cleaning up after a soft opening Tuesday and in advance of the opening Coldplay concert Friday night.
The Stand (Aug. 1, 2018) — New $700 million Seattle Center arena will be union built, run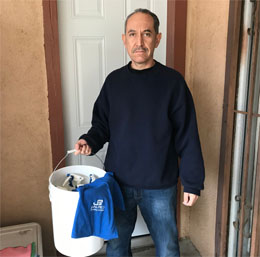 ► From Politico — How corporations keep their own workers in debt (by Terri Gerstein) — How much should someone be paid for cleaning a 1,700 square-foot bank? A janitor in Washington state was paid an average of $6.59 per job doing this work — not $6.59 per hour, but $6.59 for the entire cleaning job. According to a lawsuit filed earlier this year by the state's attorney general, the janitor and other immigrant workers with limited English skills were lured into this grueling, grossly underpaid work through a scheme common in the industry: A janitorial company sold the workers franchises that were pretty much bound to fail. In these situations, the price is steep, the cleaning jobs are inherently unprofitable and the franchise purchases are financed through loans from the company, to be paid off with deductions from pay. In the end, workers toil for next to nothing, lack the autonomy of a true independent business and face what is essentially a crippling payday loan keeping them indentured to their employer. This exploitation reflects the troubling emergence of a new threat to Americans already struggling to make ends meet: debt imposed by companies on their own workers or taken on by workers as a condition of doing the job.
---
THIS WASHINGTON



► From KOMO — Washington State Ferries adding more routes Thursday due to sufficient staffing — After weeks of delays and route cancellations Washington State Ferries added more routes Thursday due to sufficient staffing. Washington State Ferries added a third boat to the Fauntleroy/Vashon/Southworth route, a second boat to the Seattle/Bainbridge route and a second boat to the Edmonds/Kingston route.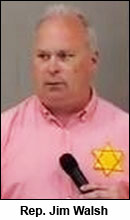 ► From the AP — Access to Washington state House limited to vaccinated people — Lawmakers and legislative employees at the Washington state House must prove they are fully vaccinated against COVID-19 in order to access House facilities through early January, under a rule adopted by a House committee late last month. Legislative staff and lawmakers are not covered by Gov. Jay Inslee's vaccination requirement, so policy for the House and Senate facilities are left up to leaders within each chamber. In a video posted Tuesday, Republican Rep. Jim Walsh of Aberdeen — a vocal critic of the governor who apologized this summer for wearing a yellow Star of David in protest of COVID-19 vaccine regulations — recorded himself standing outside of the House office building, showing that his access card to the building didn't work because he hasn't provided vaccine documentation to the House.
► From Crosscut — Proposed WA redistricting maps may violate Voting Rights Act — None of the maps proposed by members of the state Redistricting Commission would create a Yakima Valley district where most eligible voters are Latino, a new analysis finds.
► From the Seattle Times — Washington state bucks national hiring slump, though job growth slowed — Washington saw only a modest rise in hiring in September as the surging delta variant slowed the recovery from the pandemic, but the state is still doing better in filling jobs than is the nation as a whole. Washington employers added 17,600 jobs in September, a 7.3% increase over August.
---
AEROSPACE



► From Reuters — FAA proposes minimum rest periods for flight attendants between shifts — The FAA said Thursday it was proposing to require flight attendants receive at least 10 hours of rest time between shifts after Congress had directed the action in 2018, according to a document released Thursday. AFA President Sara Nelson said the rule was critical:
"Flight Attendant fatigue is real. COVID has only exacerbated the safety gap with long duty days, short night, and combative conditions on planes. Congress mandated 10 hours irreducible rest in October 2018, but the prior administration put the rule on a process to kill it."
► From the (Everett) Herald — Propeller Airports to acquire Castle & Cooke at Paine Field — Propeller, which owns the nearby passenger terminal, plans a new complex for private aviation.
---
THAT WASHINGTON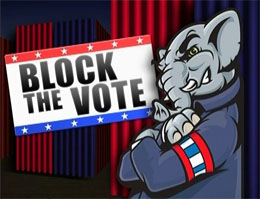 ► From the AP — Senate GOP again blocks Democrats' election bill — For the third time this year, Senate Democrats on Wednesday tried to pass sweeping elections legislation that they tout as a powerful counterweight to new voting restrictions sweeping conservative-controlled states. Once again, Republicans blocked them. But amid the ongoing stalemate, there are signs that Democrats are making headway in their effort to create consensus around changing Senate procedural rules, a key step that could allow them to muscle transformative legislation through the narrowly divided chamber.
► From the AFL-CIO — AFL-CIO: To save American democracy, Senate must be democratized — AFL-CIO President Liz Shuler on the Freedom to Vote Act:
"There is nothing more fundamental in a democracy than the right to vote. It's how we make our voices heard. The Freedom to Vote Act would protect the right of every American to cast our vote and have that vote counted. It is a desperately needed federal response to the attacks on voting rights happening in state legislatures all across the country. In 2020, Americans raised our voices and cast our votes to send representatives to the Senate who will advance a bold legislative agenda. It is absolutely wrong that a minority of senators have the power to block the expressed will of the people, whether it's voting rights, workplace democracy or a path to citizenship for those who live and work here. To save American democracy, we need democracy in the U.S. Senate."

► From The Hill — Democrats see light at end of tunnel on Biden agenda — Following a series of pivotal meetings Tuesday between the president and Democrats from all camps, even some of the most unflinching lawmakers are singing an optimistic new tune, praising Biden's new assertiveness in the debate and vowing to scale back their own demands for the sake of notching a big legislative win.
► From the Washington Post — Biden abruptly accelerates his involvement in agenda talks — Biden's stepped-up involvement comes as a rapid succession of deadlines loom, including the expiration of federal highway funds Oct. 31, the president's appearance at a climate summit in Scotland on Nov. 1, and a Virginia governor's election that's become a referendum on the Democratic agenda Nov. 2.

► From the NY Times — A 30-year campaign to control drug prices faces yet another failure — Democrats have made giving government the power to negotiate drug prices a central campaign theme for decades. With the power to make it happen, they may fall short yet again.
► From Politico — Democrats weigh vouchers for Medicare dental benefits amid funding squeeze — Democrats looking to cut at least a trillion dollars from their social spending package are considering converting one of the most expensive health care pieces — dental benefits for millions of seniors on Medicare — into a cheaper voucher program.
► From the Washington Post — White House considers new taxes on billionaires, stock buybacks as higher corporate rate appears to fall out of economic package
---
NATIONAL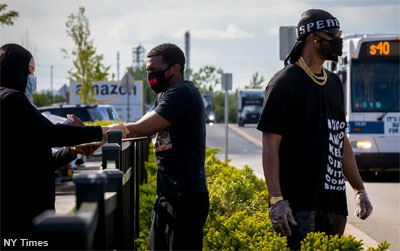 ► From the NY Times — Amazon workers on Staten Island aim for union vote — Tucked in four plastic tubs in a tent by a Staten Island bus stop are stacks of cards with valuable autographs: the signatures of more than 1,700 hourly Amazon workers. "I, the undersigned, authorize the Amazon Labor Union to represent me for the purpose of collective bargaining," the cards read. The commitments are the results of six months of organizing at Amazon's only fulfillment center in New York City. The organizers expect to have several hundred more by Monday, when they plan to file for a union election. If the NLRB validates their request, it could bring the second unionization vote at an Amazon warehouse in less than a year. Unlike the Alabama drive, which was run by a national retail workers union, the one in Staten Island is being organized by current and former Amazon workers aiming to form a new independent union, called the Amazon Labor Union. But once again, the company is pushing back.
► From Labor Notes — 'Let's put a wrench in things now': Deere workers strike as company rakes in record profits — Ten thousand John Deere workers in Iowa, Illinois, and Kansas launched an open-ended strike Oct. 14. UAW members' frustrations ranged from inadequate wage increases to an end to the pension for new hires, switching to a "Choice Plus" plan that many felt was scant on details. And they feel emboldened by a tight labor market and pandemic-related parts shortages that have made it hard for Deere to build up inventory.
► From Business Insider — A worker in Florida applied to 60 entry-level jobs in September and got one interview — Joel Holz isn't alone. Others have also spoken out about their troubles finding work, despite the seemingly tight labor market. In a Facebook post on Sept. 29, which went viral on Twitter and Reddit as well, Holz said, "58 applications says y'all aren't desperate for workers, you just miss your slaves."
---
T.G.I.T.
► Tomorrow (Friday) is The Entire Staff of The Stand's birthday, so we are taking the day off. Hopefully, so is critically acclaimed English singer-songwriter and novelist Wesley Stace, who was born on the very day that we were. You might know him as John Wesley Harding, the stage name he performed under until 2011. He has released 17 albums. Seventeen. This song from 10 years ago about the ubiquity of Starbucks is timely again after the coffee retail giant just temporarily closed two Buffalo, N.Y. stores where the employees just happened to be unionizing. As Vice reports:
The company said that the two temporary store closures in Buffalo have nothing to do with the union drive — one is for a remodel and the other is for training new hires. But shutting down locations and separating and fracturing workforces in the middle of a union drive is a standard practice used by anti-unions employers to stamp out union drives.
Once this Seattle-based company is finished subverting, perverting and outright breaking our weak federal labor laws in an effort to deny employees their freedom to join together in unions, you can bet there will, once again, be a Starbucks where Starbucks used to be.
---
The Stand posts links to Washington state and national news of interest every weekday morning by 10 a.m.
Short URL: https://www.thestand.org/?p=102878
Posted by
David Groves
on Oct 21 2021. Filed under
DAILY LINKS
. You can follow any responses to this entry through the
RSS 2.0
. Both comments and pings are currently closed.