School staff inequities | A deal at Deere | DeJoy gets paid | Wildfire burnouts
Thursday, November 18, 2021
---
COVID
► LIVE from the Seattle Times — Coronavirus daily news update, Nov. 18 — The latest count of COVID-19 cases in Washington totals 758,483 infections (14-day average of cases per day: 1,791) and 9,056 deaths.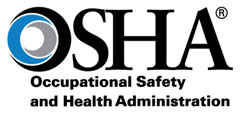 ► From The Hill — OSHA suspends enforcement of COVID-19 vaccine mandate for businesses — The Occupational Safety and Health Administration is suspending enforcement of the Biden administration's COVID-19 vaccine mandate for large private businesses after a federal appeals court upheld a stay on it last week.
► From the Washington Post — Dozens of health groups urge businesses to voluntarily adopt Biden's vaccine rule — The American Medical Association and more than 60 other health care associations on Thursday called on employers to voluntarily implement President Biden's contested vaccine-or-testing mandate, saying businesses had no time to waste ahead of the busy holiday season.

► From the Guardian — 'Zero-COVID is not going to happen': Experts predict a steep rise in U.S. cases this winter — Total U.S. deaths from COVID may reach 1 million by spring as vaccination rates remain lower than 60%.
---
THIS WASHINGTON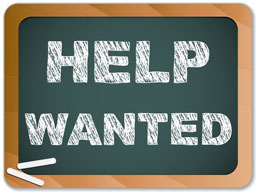 ► From the Guardian — School staff shortages disproportionately hitting high-poverty districts: study — During a school year marked by fears of K-12 labor shortages – with nationwide reports of principals driving bus routes, superintendents filling in as substitute teachers and school cafeterias forgoing hot meals due to a lack of workers — a new analysis out of Washington state quantifies the depth of disparities in teacher and staff vacancy rates between high- and low-poverty school systems. The research combed through the job postings listed this fall in three-quarters of Washington school districts, which account for 98% of all students in the state. Poorer districts were in need of paraeducators and transportation workers at roughly twice and three times the rates, respectively, of their more affluent counterparts, the analysis revealed. They were also seeking a higher share of janitors, nurses, special educators and teachers for English language learners, among other roles – posing yet another setback for the very students most in need of catching up on learning missed during the pandemic.
► From the Bellingham Herald — Gov. Inslee promises help for Whatcom flood recovery and fight against climate change — Gov. Jay Inslee promised to "aggressively" seek federal aid for Whatcom County and other areas devastated by flooding from a Pineapple Express storm that inundated communities across Western Washington.
► From Bloomberg — Vancouver, B.C., is cut off by road, rail after 'extraordinary' storms — Vancouver, Canada's third-largest city, is cut off from the rest of the country by land after days of storms caused flooding and mudslides that have blocked major highways and rail lines. In response to what local officials are calling the storm of the century, British Columbia declared a state of emergency on Wednesday that will allow it, if necessary, to prohibit nonessential travel, hoarding of goods, and price gouging.
► From the AP — Redistricting panel urges state Supreme Court to look at its maps — The head of Washington's bipartisan redistricting commission, which failed to meet a deadline for redrawing political maps, urged state Supreme Court justices to still consider their work now that the high court will have to complete the process. The panel had a deadline of 11:59 p.m. Monday to approve new boundaries for congressional and legislative districts after the 2020 census but acknowledged Tuesday it did not complete the task on time.
MORE local redistricting coverage from the union-busting Columbian, Spokesman-Review, and the Yakima H-R.
EDITOR'S NOTE — WSLC Secretary Treasurer April Sims, who served on the Redistricting Commission, released a statement via Twitter (read the whole thread):
---
LOCAL



► From the NW Labor Press — Diversity in construction? Hire union — When it comes to getting Black, Hispanic, and women workers into high-wage construction careers, union apprenticeship programs in the Portland area are having much greater success than non-union programs. That's the main finding of a newly released report by the University of Oregon Labor Education and Research Center (LERC).
► From the Spokesman-Review — Spokane-based pharmaceutical manufacturer Jubilant-HollisterStier breaks ground on 'huge' expansion — Construction began Wednesday on pharmaceutical manufacturer Jubilant HollisterStier's $92 million expansion in Spokane that's expected to create at least 200 new jobs.
---
AEROSPACE



► From the PS Business Journal — Boeing lands 20 freighter orders, plans new conversion lines in UK, Canada — The company announced a nine-jet order from global shipping and logistics giant DHL Express for converted 767-300 widebody planes. The order came a day after Boeing announced steps to expand its freighter conversion capacity with new lines in London and Kelowna, B.C.
---
THAT WASHINGTON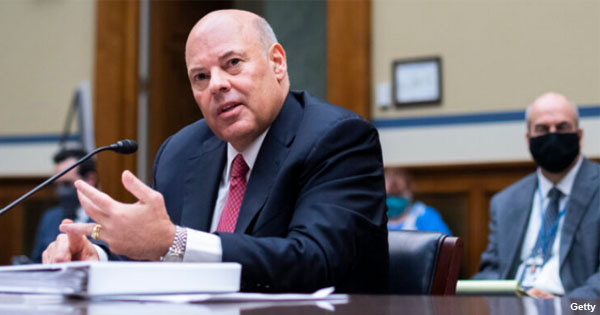 ► From the Center for Public Integrity — This year at USPS: Mail slowdowns, big executive bonuses for DeJoy and others — The U.S. Postal Service paid its top executives more in bonuses and perks last year than at any other point in the past decade. Postmaster General Louis DeJoy earned a $75,000 performance bonus in fiscal year 2021, plus about $56,000 in other perks, which includes membership in two airline clubs, in addition to his $305,681 salary, the highest ever paid for the top job at USPS. In all, DeJoy earned about as much as President Joe Biden. The generous executive compensation comes as mail carriers complain about rampant wage theft at the quasi-public agency. A Public Integrity investigation published in August found that hundreds of managers at post offices across the country have been caught illegally changing mail carriers' time cards to show them working fewer hours than they did, resulting in lost pay. In October, the Postal Service began slowing delivery of letters, bills and other first-class mail from three to five days in large swaths of the country — part of DeJoy's plan to save the agency money. The agency has long wrestled with massive amounts of debt because federal law requires the Postal Service to prepay retiree pension and healthcare benefits.
► From the AFL-CIO — New report shows action on economic threats from China needed immediately — AFL-CIO President Liz Shuler on the 2021 Annual Report to Congress of the U.S.-China Economic and Security Review Commission:
"Today's China Commission report offers another clear look at the challenges posed by China's predatory trade practices, security threats, and abuses of human rights and international norms. Working people know firsthand the impact of these policies, and the commission's analysis and recommendations deserve attention by all policymakers."
► From Reuters — DOL proposal would eliminate Trump-era apprenticeship program — The U.S. Department of Labor said it was moving to eliminate a Trump-era program that allowed businesses and trade groups to create and oversee their own apprenticeships, which many Democrats and unions claimed was unlawful and ripe for abuse. The Labor Department in a notice published in the Federal Register said the Industry-Recognized Apprenticeship Program (IRAP) was duplicative of separate programs endorsed by the department and lacked sufficient oversight to ensure quality.
► From HuffPost — For fifth time, GOP boycotts high-tanking Muslim nominee Dilawar Syed — Republican senators have refused to allow Syed to get a committee vote to be deputy administrator for the Small Business Administration.
► From the AP — House censures Rep. Gosar for violent video in rare rebuke — The House voted Wednesday to censure Rep. Paul Gosar (R-Ariz.) for posting an animated video that depicted him killing Rep. Alexandria Ocasio-Cortez (D-N.Y.) with a sword, an extraordinary rebuke that highlighted the political strains testing Washington, D.C. and the country.
---
NATIONAL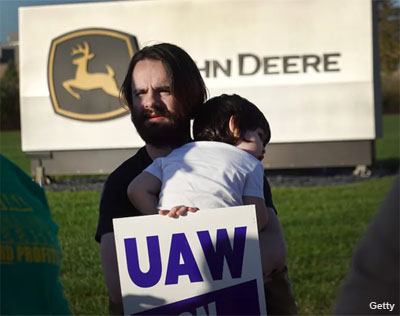 ► From the Washington Post — John Deere factory workers approve new contract, ending historic strike — Workers at Deere & Co., the giant manufacturer of farm and construction equipment, on Wednesday ended a month-long strike that has come to symbolize a new era of labor militancy. Their union, the United Auto Workers, said 10,000 members ratified a new six-year contract offer by a vote of 61 percent to 39 percent. They had rejected two previous offers. The Deere strike — the first at the company since 1986 — is a prominent symbol of the impact the pandemic has had on the economy. Nearly two years of lockdowns and economic tumult have sparked a wave of labor activism, causing many workers to push for better conditions. "UAW John Deere members did not just unite themselves, they seemed to unite the nation in a struggle for fairness in the workplace. We could not be more proud of these UAW members and their families," the union said in a statement.
► From the Washington Post — Macy's offers corporate workers a 'valuable opportunity': In-store shifts — With retailers struggling to fill jobs, the chain rolled out a voluntary program that would have office workers fold clothes and tidy dressing rooms on Black Friday and other busy shopping days.
---
TODAY'S MUST-READ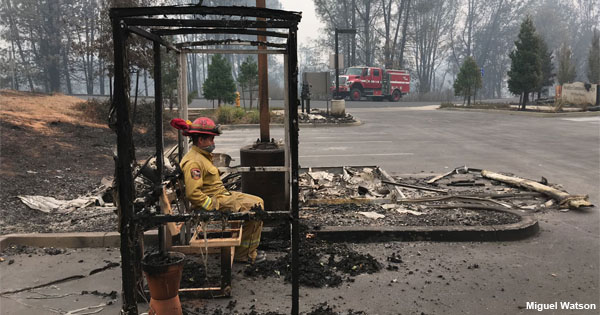 ► Special Report from Reuters — Burnout: Firefighter trauma rises in the American West — With climate change fueling lengthier wildfire seasons and mega-blazes devour forests and rural communities, researchers have documented increasing mental health struggles among those on the front lines. One of them saw his hometown of Paradise, Calif., burn to the ground. He's been trying to heal ever since.
---
The Stand posts links to Washington state and national news of interest every weekday morning by 10 a.m.
Short URL: https://www.thestand.org/?p=103760
Posted by
David Groves
on Nov 18 2021. Filed under
DAILY LINKS
. You can follow any responses to this entry through the
RSS 2.0
. Both comments and pings are currently closed.