Sickout in Olympia over bargaining rights
UPDATE (March 2, 2022) — Rep. Marcus Riccelli introduced HB 2124 on Feb. 23, which would create a labor relations office, a timeline for bargaining, and require interim work for legislation next year to grant legislative staffers bargaining rights. It passed the House, 56-41, on March 1 and now goes before the Senate.
---
Legislative staffers protest as collective bargaining bill misses cutoff deadline
By SARAH TUCKER
---
OLYMPIA (Feb. 17, 2022) — If you had trouble getting through to the office of your Washington state legislator on Wednesday — "due to recent events" — here's why. More than 100 legislative branch employees, the hard-working people who make the State Capitol run, reportedly took the day off to express their disappointment that the Legislature failed to act by Tuesday's cutoff deadline on legislation that would have finally extended them collective bargaining rights.
"Due to recent events, I am unavailable this morning," read countless bounceback emails.
Legislative staff are barred from lobbying, and Wednesday's sick-out exercises one of the only options staff have available to make themselves heard — by being absent.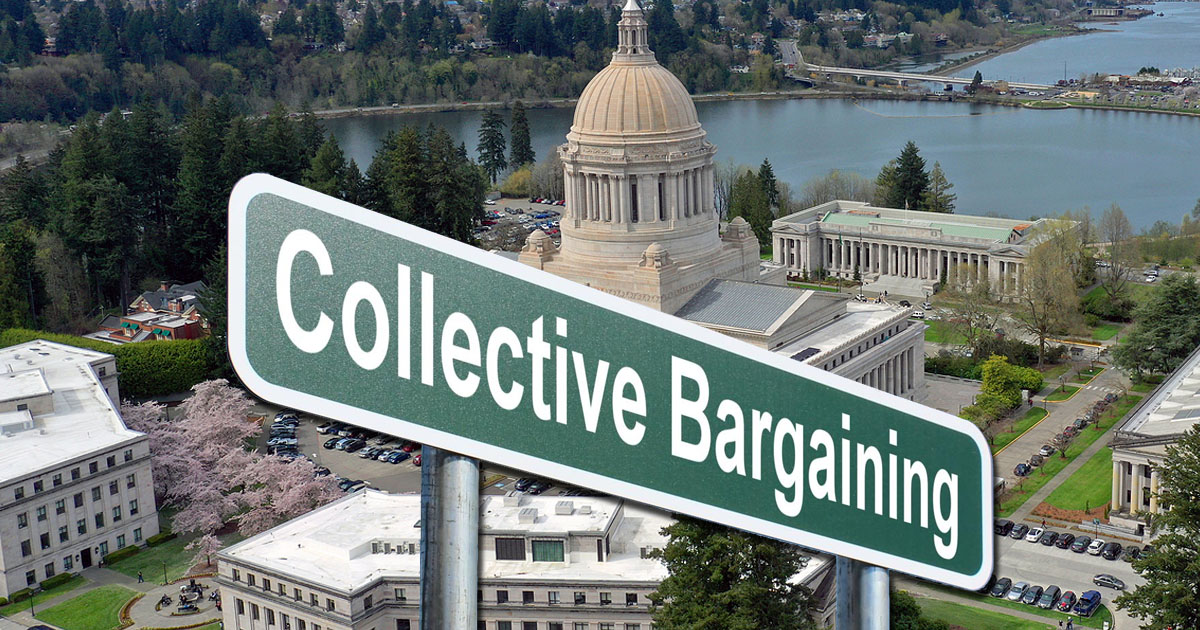 HB 1806 sponsored by Rep. Marcus Riccelli (D-Spokane) and SB 5773 sponsored by Sen. Derek Stanford (D-Bothell) would allow legislative aides, security, nonpartisan staff, and caucus staffers — the people behind the scenes at the State Capitol and other legislative offices — the freedom to choose whether they want to join together in unions and bargain for better wages and working conditions. SB 5773 never made it out of the Senate Ways and Means Committee, and HB 1806 passed policy and fiscal committees, but failed to get a floor vote before Tuesday's cutoff.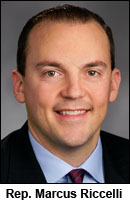 "For many decades, the State Legislature has diligently expanded the right to collectively bargain to many in our public workforce. These staff deserve the same rights," Riccelli said in a statement released Wednesday.
Legislation to extend collective bargaining rights to legislative employees was first introduced in 2011 as HB 2041, sponsored by Rep. Joe Fitzgibbon (D-Burien) and Rep. Mike Sells (D-Everett). Since then, other legislators have joined the fight, like Sen. Rebecca Saldana (D-Seattle) who, along with Riccelli, introduced legislation to expand collective bargaining rights to legislative staff in 2019, which did not advance.
This year's legislation, HB 1806, progressed farther than previous attempts. And Riccelli intends to continue fighting to expand collective bargaining rights.
"It is a benefit to all when people join together and speak with a more collective voice to have a say about their compensation, and the environment they work in," he said.
Notably, Wednesday's mass sick-out by House and Senate staff marks the first known in-session work action from staff.
"Legislative staff claiming their power and taking action together is frankly inspiring to see," said Joe Kendo, WSLC Government Affairs director. "Without legislative staff, we couldn't move worker-first policies that benefit us all. These workers absolutely deserve respect, recognition, and the right to organize."
At a press conference Wednesday, House Speaker Laurie Jinkins (D-Tacoma) expressed support for a budget proviso to continue advancing the work in preparation for legislation in the 2023 session.
Despite missing the cutoff deadline this year, HB 1806 is not being laid to rest by supporters. In response to the bill's failure to advance, some are urging Speaker Jinkins to consider HB 1806 as "necessary to implement the budget," effectively removing it from the confines of session cutoffs and including it in this year's operating budget.
Momentum behind collective bargaining rights for legislative staff is growing, and not just in Washington. Nationally, Oregon's legislative staff recently won the right to bargain, and congressional staff are pushing to organize. The Democratic Congressional Campaign Committee's staff organized in January.
The critical labor these workers perform is where the rubber hits the road in a democracy, and by advocating for the right to form a union, these workers will finally have democracy on the job.
---
Sarah Tucker is a Digital Organizer for the Washington State Labor Council, AFL-CIO, and previously worked as a Legislative Assistant in Olympia. 
Short URL: https://www.thestand.org/?p=106105
Posted by
admin
on Feb 17 2022. Filed under
STATE GOVERNMENT
. You can follow any responses to this entry through the
RSS 2.0
. Both comments and pings are currently closed.