Happy César Chávez Day | FUJ wherever they go | Seattle's union street
Thursday, March 31, 2022
---
HAPPY CÉSAR CHÁVEZ DAY!



► From NBC News — Latino groups commemorating César Chávez Day through activism, mobilization — Latino-led and nonprofit organizations are marking the life of the late labor and civil rights champion César Chávez on what would have been his 95th birthday. As Covid-19 restrictions ease across the country, groups have been commemorating his legacy of activism by holding events and mobilizing crowds while focusing on several issues, from farmworker and labor rights to legal and environmental issues.
---
LOCAL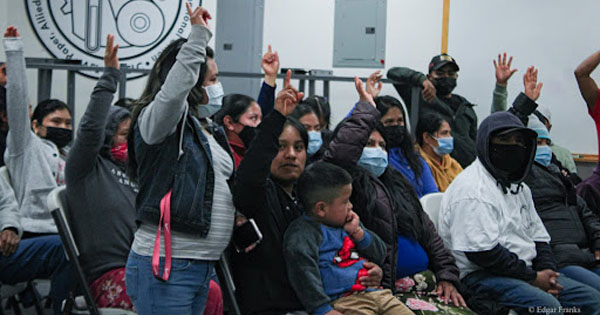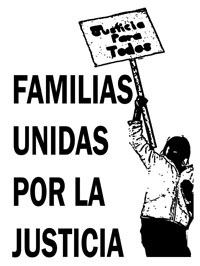 ► From Labor Notes — Trouble in the tulips: Organized farmworkers win basic demands in a quick strike — Over two-thirds of the 150 pickers for Washington Bulb work at the state's largest berry grower, Sakuma Farms, later in the season — where they bargain as members of Familias Unidas por la Justicia (FUJ), an independent union. Starting in 2013, farmworkers there struck and boycotted, and finally won a contract after four years. They formed Familias Unidas. At Washington Bulb there is no union contract, yet. But to Tomas Ramon and his workmates, they are members of FUJ wherever they go. When the company wouldn't talk on that Monday, 70 workers voted to strike the following day. Another 20 joined them the next morning, when they again demanded to talk with the company. That Wednesday the flowers were just waving in the breeze, waiting for someone to pick them. The day after, the company lawyer was on the phone to union attorney Kathy Barnard. With a commitment to begin negotiations, workers agreed to go back into the rows after the weekend, and talks got started. FUJ's political director Edgar Franks said:
"By the first day of the strike the workers had already met, elected a committee, and put their demands in writing. After the four years of fighting for the contract at Sakuma Farms, they knew how to organize themselves quickly. They had community supporters on their picket lines after the first day. They had their list of demands, and finally forced the company to accept it."
The Stand (March 28) — Tulip workers unionize with FUJ, bargain with Washington Bulb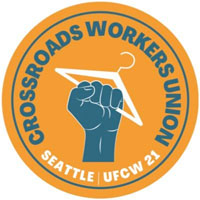 ► From the Capital Hill Seattle Blog — Broadway is a union street: Capitol Hill Crossroads workers approve unionization — A second group of Capitol Hill workers has now agreed to work together to collectively bargain through the NLRB as employees at the Broadway Crossroads Trading store announced Wednesday they have voted to unionize. "We just won our union unanimously!" the group's Crossroads Workers Union Twitter account announced. Wednesday's vote follows the successful vote earlier this month as workers at the Broadway and Denny cafe became the first Starbucks employees in Seattle to approve unionization. The labor efforts are part of a wave of unionization and workers rights efforts underway across the country as the economy emerges from years of pandemic restrictions.
The Stand (Feb. 18) — Tell Crossroads Trading Co. to stop union busting in Seattle
► From the union-busting Columbian — Vancouver Fire Department forms its first all-female crew — After more than 150 years of existence, the Vancouver Fire Department just formed its first all-female crew — and it wasn't entirely planned. Crew formations happen annually and are based on rank, paramedic classification and other parameters. At Fire Station 2, located in the Harney Heights neighborhood, Capt. Heidi Parr was matched to serve with Melissa Anthony and Hannah Nelson.
---
THIS WASHINGTON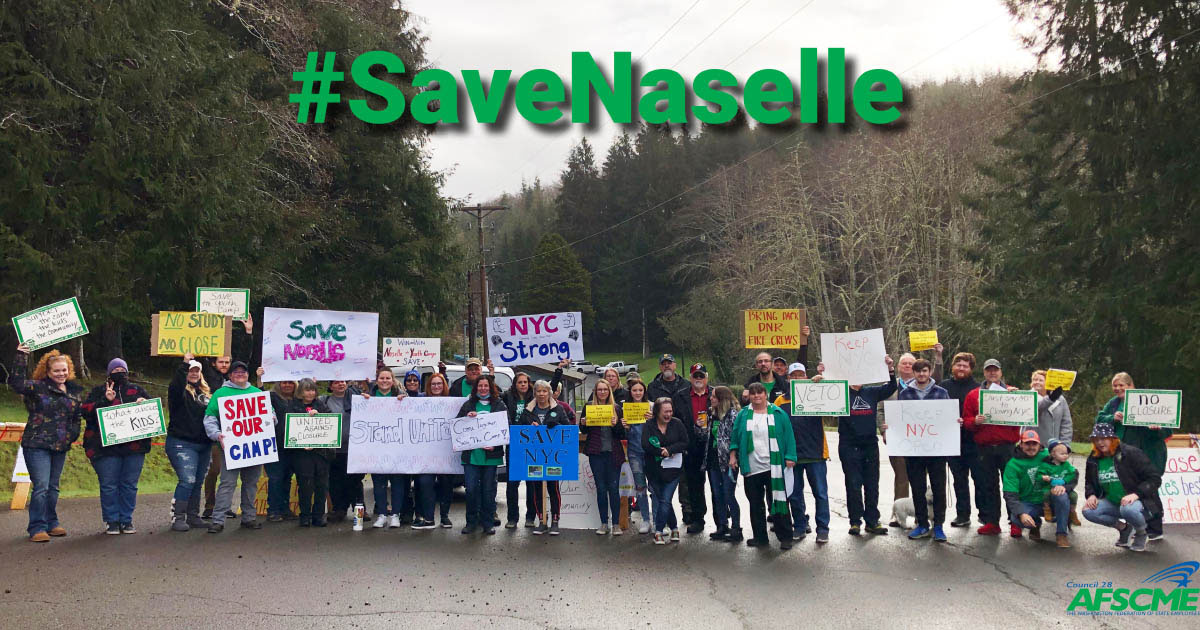 ► From KNKX — Advocates, neighbors and staff call on Inslee to save medium security Naselle Youth Camp — Some of the most serious youth offenders in Washington state – long-term gang members, physically violent kids, those with felony drug convictions– travel every year to the tiny town of Naselle in Southwest Washington to try to turn their lives around. Soon, however, the help offered there could be abruptly ending. The Naselle Youth Camp, the state's only medium security detention facility for male youth ages 16 to 25, is on the chopping block. A provision in the state's budget, which Governor Jay Inslee is expected to sign this week, calls for the closing of the youth camp by next year.
The Stand (March 24) — Urge Governor Inslee: Don't close Naselle Youth Camp
► From KUOW — What's working, what's not, and who's 'picking up the slack' at Western State Hospital? — In Washington state — as progressive as it may be — overhauling the mental health system has proven easier said than done. Not surprisingly, changing a complicated medical system takes more than sheer political will. Even when it works, not everyone will be pleased with the direction, let alone the outcome.
► From the Seattle Times — WA panel now will consider past offenses when deciding whether to take an officer's badge — The newly expanded Criminal Justice Training Commission, its membership now including relatives of people who died at the hands of police, on Wednesday voted to increase the commission's ability to take the badges and guns of troubled law enforcement officers even if the wrongdoing occurred years ago and went unpunished at the time.
---
AEROSPACE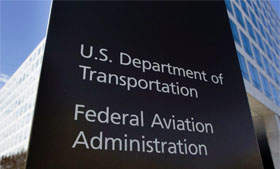 ► From the PS Business Journal — Boeing's latest certification obstacle could impact hundreds of 737 MAX 10 orders — The Boeing Co. is staring down a year-end deadline to win certification for its latest and largest variant of the 737 Max. If the deadline isn't met, the jet maker could be saddled with costly redesigns and more delays for its largest Everett program.
From Reuters — China's top leadership says cause of plane crash must be found soon — The cause of the crash of the China Eastern Airlines jet last week must be determined as soon as possible, state media said on Thursday, following a meeting of China's highest decision-making body helmed by President Xi Jinping.
---
COVID
► LIVE from the Seattle Times — Coronavirus daily news update, March 31 — The latest count of COVID-19 cases in Washington totals 1,454,772 infections (14-day average of cases per day: 954) and 12,478 deaths.
► From the Seattle Times — Coronavirus infections again rising in King County. No cause for alarm yet, health officials say — COVID-19 infections are again on the rise in King County as omicron's more infectious subvariant, BA. 2, continues to spread throughout Washington state — but there's no cause for alarm yet, according to the county's top health officer.
---
THAT WASHINGTON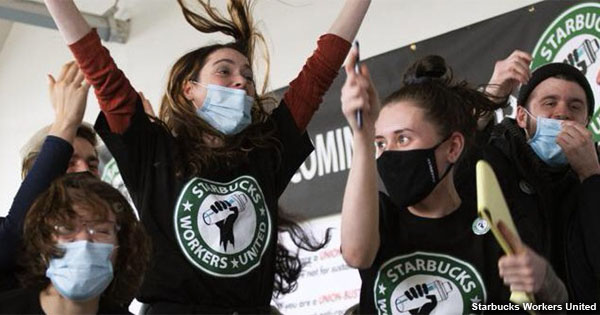 ► From Roll Call — Sanders, investors warn Starbucks on response to unionization — Coffee chain Starbucks Corp. is facing calls from Sen. Bernie Sanders (I-Vt.) and investors to refrain from infringing on employees' efforts to unionize, as it and other companies are under increasing pressure to improve human capital management. Sanders urged former Starbucks executive Howard Schultz, who is returning to lead the company on April 6 after CEO Kevin Johnson retires, to cease "union-busting" actions amid complaints from employees and the NLRB. The Seattle-based company has been hit with allegations that it has intimidated and retaliated against workers by reducing their schedules and even terminating them at some locations.
The Stand (March 30) — Starbucks workers 'burnt out, sick and tired' — As the company continues union-busting tactics, employees strike in Olympia and another store in Seattle files to unionize,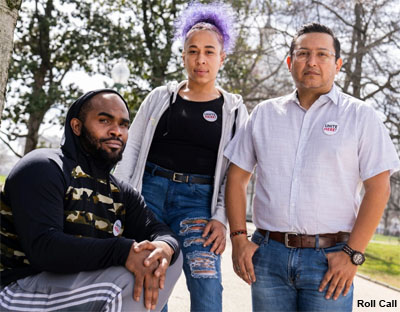 ► From Roll Call — They work in the halls of power. But Senate dining workers are 'still struggling.' — Oliver Rojas is one of about 175 people who keep food and caffeinated beverages flowing to the Senate office buildings and the Capitol Visitor Center. These dining workers come face to face with the country's decision-makers, trading friendly hellos, but the small talk rarely goes deeper. Now they're at a turning point. After unsuccessful drives in the past, a majority of the workers agreed to unionize late last year. Employed by mega-contractor Restaurant Associates instead of directly by the legislative branch, they want things like job security, better pay and more affordable health insurance. And they're hoping to rally their most prominent customers to the cause.
► From Politico — Local governments have billions in federal COVID cash and no workers to pay — State and local governments are struggling to hire and retain workers amid a tight labor market, even as private-sector employment is reaching pre-pandemic levels. Despite an influx of federal cash they received in response to Covid-19 — much of which remains unspent — and their own booming revenues, governments are having a hard time competing for workers as salaries at private companies rise.
The Stand (March 29) — Pierce County, Tacoma employees struggling to get fair contracts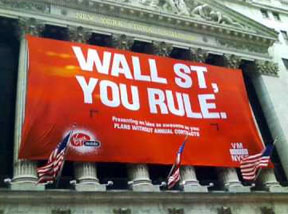 ► From The Hill — Business lobby defeats Biden labor nominee in Senate — Business groups celebrated this week after the Senate rejected David Weil, President Biden's pick to run the Labor Department's Wage and Hour Division. The Senate failed to advance Weil's nomination by a 47-53 vote on Wednesday night, with Democratic Sens. Joe Manchin (W.Va.), Kyrsten Sinema (Ariz.) and Mark Kelly (Ariz.) joining all Republicans in blocking Biden's nominee. Weil is the first Biden nominee to fail on the floor. The defeat followed an aggressive lobbying campaign by the International Franchise Association and other business groups, which said that Weil would implement rules that would crush the franchise model.
► From the AP — Fed's rate hikes threaten its goal of narrowing racial gaps — America's hiring boom of the past year has narrowed racial disparities in unemployment. Yet the Federal Reserve's ongoing interest rate hikes — shaping up to be the steepest in 15 years — threaten to reverse that progress.
► From Roll Call — Ahead of the Final Four, Democrats weigh college athletes' struggles — A group of Senate and House Democrats convened a series of virtual panels Wednesday making the case for improved rights, compensation and equity for NCAA student-athletes.

---
NATIONAL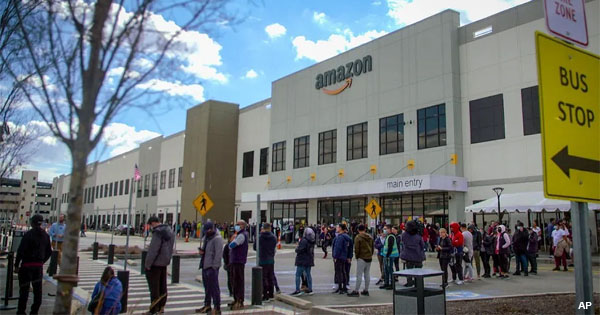 ► From The Hill — Labor complaints hang over Amazon union election — Gerald Bryson was fired by Amazon in April 2020 after taking part in several protests of the company's response to the COVID-19 pandemic at its Staten Island, N.Y., facilities. Nearly two years later, and despite the NLRB finding that he was illegally discharged, Bryson is still fighting to get his job back. Bryson's firing and the subsequent delay of his reinstatement have hung over the current union election process. And his case is not the only unfair labor practice charge lobbied against Amazon that remains unresolved as the vote unfolds. Frank Kearl, an attorney representing Bryson pro bono, said:
"The board has been unable to create laboratory conditions because of the fact that Amazon every single day is violating the [National Labor Relations Act]. It's impossible to protect workers' rights and give workers the opportunity to have a genuine, neutral democratic vote because the violations are so baked into the atmosphere out there at JFK8."
The Stand (March 28) — More than ever, Americans need the PRO Act — Labor Secetary Walsh, Sen. Murray and Rep. Jayapal agree: Restoring union rights is a key part of economic recovery.
► From U.S. News and World Report — After spate of strikes, big raises for Kellogg workers — Several hundred workers at a Kellogg's plant that makes Cheez-Its won a new contract that delivers more than 15% wage increases over three years after 1,400 workers at the company's cereal plants went on strike for nearly three months last fall.
EDITOR'S NOTE — When we fight, we win. Ready for a big raise? Get more information about how you can join together with co-workers and negotiate a fair return for your hard work. Or go ahead and contact a union organizer today!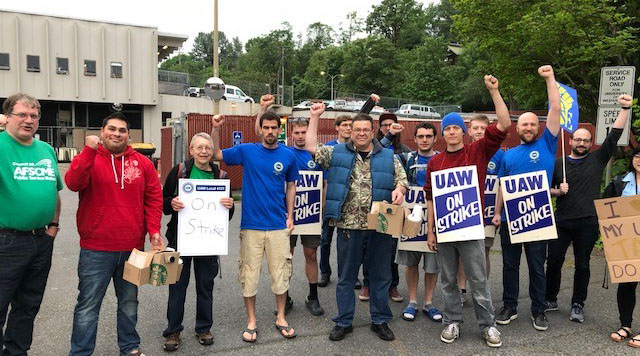 ► From The Guardian — U.S. graduate students protest against low pay while universities profit from their work — Thousands of graduate student workers around the US at private and public universities have gone on strike over the past few years, from Ivy League institutions like Harvard University and Columbia University to public state universities in California. Graduate workers at even more colleges have organized unions in spite of staunch opposition from their administrations. Among the most pressing unifying themes among graduate student workers organizing unions and holding protest actions and strikes is the low pay, an issue plaguing graduate student workers around the U.S.
► From the Wall Street Journal — Positive drug tests among U.S. workers hit two-decade high — The percentage of working Americans testing positive for drugs hit a two-decade high last year, driven by an increase in positive marijuana tests, as businesses might have loosened screening policies amid nationwide labor shortages.
---
The Stand posts links to Washington state and national news of interest every weekday morning by 10 a.m.
Short URL: https://www.thestand.org/?p=107345
Posted by
David Groves
on Mar 31 2022. Filed under
DAILY LINKS
. You can follow any responses to this entry through the
RSS 2.0
. Both comments and pings are currently closed.