Unmasked, unqualified | 75% back Amazon union | Starbucks gets petty
Tuesday, April 19, 2022
---
COVID
► LIVE from the Seattle Times — Coronavirus daily news update, April 18 — The latest count of COVID-19 cases in Washington totals 1,477,863 infections (14-day average of cases per day: 1,374) and 12,626 deaths.
► From KOMO — Teachers union asks Seattle Public Schools to add more COVID-19 protocols — The Seattle teachers union is calling on Seattle Public Schools to put more COVID-19 protocols in place as students return to the classroom from spring break and coronavirus cases keep rising in King County.
► From Q13 — Firefighter of 18 years in east King County fired due to state's vaccine mandate — Ten firefighters in east King County are now out of a job — they were let go from Eastside Fire & Rescue on Monday because they are not vaccinated against COVID-19.
The Stand (Oct. 18) — WSLC position on vaccine mandates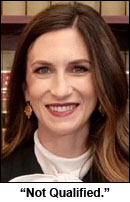 ► From the Washington Post — TSA stops mask enforcement after federal judge voids mandate — Federal officials stopped enforcement of a federal mask mandate Monday in transportation settings after U.S. District Judge Kathryn Kimball Mizelle of the Middle District of Florida struck down the requirement, raising public health concerns and prompting several airlines to announce that face coverings are optional on domestic flights.
EDITOR'S NOTE — When lame-duck Trump nominated her to a lifetime appointment as a federal judge, Kathryn Kimball Mizelle, now 35, had never tried a case, civil or criminal, as lead or co-counsel. She spent 10 months at a firm and 3 years in government practice. That's it. The Bar Association rated her "Not Qualified."
► From the NY Times — The mask mandate ended midflight, sparking cheers, selfies and alarm — Airport terminals and flights erupted in applause, while some passengers said the abrupt policy change put them at risk.
From the Seattle Times — Masks optional at Sea-Tac Airport, as Alaska, Delta and United drop requirement
► From the Seattle Times — WA ferries drop mask rule, but most Seattle-area transit agencies keep theirs
---
AMAZON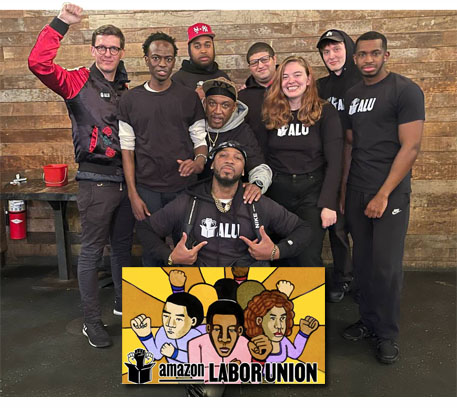 ► From More Perfect Union — Poll: Americans strongly support unionizing Amazon workers — In a survey of nearly 2500 Americans, 75% of respondents agreed with Amazon workers who say that they "need union representation in order to have job security, better pay, and safer working conditions" – the very demands listed on the Amazon Labor Union website. Support was highest among young respondents, who enthusiastically backed the organizing effort: 83% of Americans aged 18-34 agreed with the union's argument, while 80% of respondents 35-49 also agreed.
► From Jacobin — Amazon is playing dirty to stop a second warehouse from unionizing — In a massive victory, Amazon workers recently won a union at a warehouse in New York. So now the company is trying every trick in the union-busting playbook to throttle worker organizing at a second facility.
► From the AP — Judge rules Amazon must reinstate fired warehouse worker — A judge has ruled Amazon must reinstate a former warehouse employee who was fired in the early days of the pandemic, saying the company "unlawfully" terminated the worker who led a protest calling for Amazon to do more to protect employees against COVID-19.
EDITOR'S NOTE — This is why we need the PRO Act. This man has had to wait two years for justice for being illegally fired, and Amazon says it will appeal this ruling, dragging it out for who know how much longer. Put some teeth in U.S. labor laws! Justice delayed is justice denied.
---
STARBUCKS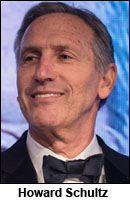 ► From Vice — Starbucks keeps firing pro-union employees for petty shit — At least 18 pro-union employees have been fired since February, in what workers say is an attempt to stop an increasingly popular union campaign. "They were just waiting for the right moment to do it," said 23-year-old Angel Krempa, a former shift supervisor at a recently-unionized store in Depew, New York, who received a "final written warning" for swearing in the lead-up to her firing. "And they like to do it when people are the most vulnerable."
► From The Guardian — Union drive at Manhattan roastery shows spirit of Starbucks workers — "There was plenty of impetus for it, both in terms of frustrations about working conditions and thoughts about why we like the idea of a democratized workplace," said Starbucks employee Sam LaGow. He said workers at the reserve roastery face constant problems with staffing and day-to-day operations that accommodate customers far more than Starbucks employees, adding that working conditions worsened throughout the pandemic.
EDITOR'S NOTE — Ready for some gains? Get more information about how you can join together with co-workers and negotiate a fair return for your hard work. Or go ahead and contact a union organizer today!
---
THIS WASHINGTON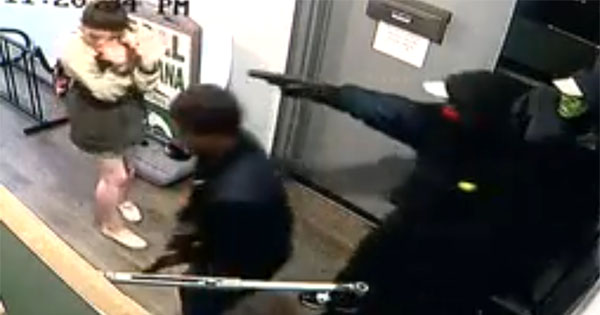 ► From the News Tribune — SAFE Banking Act is a matter of life and death for WA pot businesses (by Jay Inslee and Bob Ferguson) — There are likely several reasons for the dramatic surge in cannabis shop robberies, though one reason is starkly obvious: cannabis businesses have limited financial services available to them and largely operate in cash. Congress must take action immediately to pass the SAFE Banking Act which would, at long last, allow cannabis retailers to more easily use common cashless payment options such as credit and debit cards. Congress must act. Retail store employees are being traumatized, assaulted and even killed.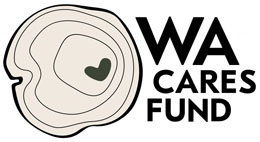 ► From KNKX — State retools first-in-nation payroll tax plan for long-term care costs — The WA Cares Fund, which was set to begin collecting money for the program with a mandatory payroll tax on workers in January, has been delayed while lawmakers made adjustments during the current legislative session. Payroll deductions will start in July 2023, and benefits will become available in July 2026.
► From the Seattle Times — Insurance chief Mike Kreidler apologizes for using racist slurs — Washington Insurance Commissioner Mike Kreidler apologized for using racist slurs during interactions with his employees and promised to take diversity training, as Washington's longest-serving current elected state official faced questions and concerns from a handful of fellow Democrats.
---
THAT WASHINGTON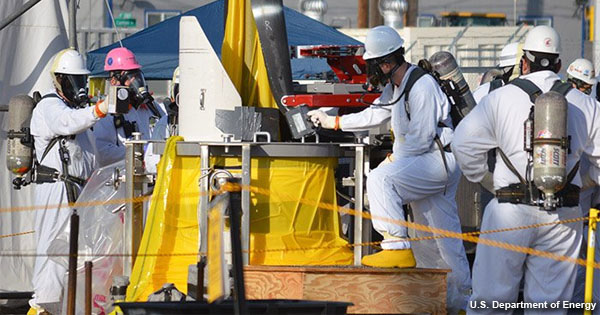 ► From the Tri-City Herald — U.S. Supreme Court hears arguments on WA state law to help ill Hanford nuclear workers — A Washington state law to help ill Hanford nuclear reservation workers is moot, an attorney for Washington state argued before the U.S. Supreme Court on Monday. After the court agreed to consider the appeal brought by the federal government against the state, the Washington state Legislature passed a new law this fall. The new law is retroactive, argued Tera Heintz, deputy solicitor general for Washington state. It takes the place, in large part, of the law passed with bipartisan support of the Washington state Legislature in 2018 to make it easier for ill Hanford workers to qualify for state worker compensation benefits.
PREVIOUSLY at The Stand
A bipartisan call for Biden to end challenge of Hanford law (Oct. 7, 2021)
Hanford suit a 'depraved action' by Trump administration (Dec. 12, 2018)
FROM the WSLC's 2018 Legislative Report — Safety net strengthened for Hanford workers (by Nickolas Bumpaous)
► From the Seattle Times — Supreme Court Justice Clarence Thomas returns to bench after illness, hospitalization
► From The Hill — Worry about illegal immigration at near two-decade high: Gallup — In a poll conducted from March 1-March 18, 41 percent said they worry a great deal about illegal immigration, the highest total since 2007 when 45 percent of respondents said they were concerned a great deal about the issue.
---
NATIONAL
► From the Guardian — Most workers at large retail and food corporations receive less than $15 an hour, study shows — Some of the largest, most profitable companies in retail and food services are still paying most of their workers less than $15 an hour, and many still make less than $10 an hour, according to a new company wage tracker developed by the Economic Policy Institute and the Shift Project.
---
The Stand posts links to Washington state and national news of interest every weekday morning by 10 a.m.
Short URL: https://www.thestand.org/?p=107829
Posted by
admin
on Apr 19 2022. Filed under
DAILY LINKS
. You can follow any responses to this entry through the
RSS 2.0
. Both comments and pings are currently closed.