Verizon firing to keep pay low | Adjuncts struggle | Elon's speech blinders
Tuesday, April 26, 2022
---
LOCAL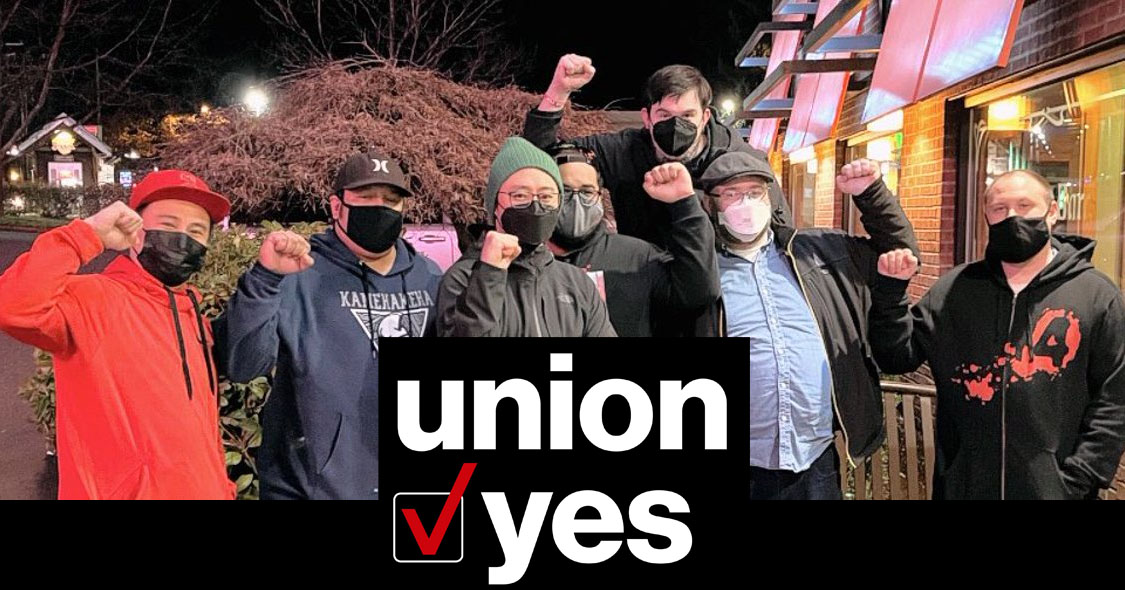 ► From Jacobin — Verizon is cracking down on unionization efforts in Washington — Days after workers at two Verizon stores in Washington state voted to unionize, the telecom giant fired a worker pushing to organize nearby stores. The organizer, Jesse Mason, said the company fired him without warning, citing a minor infraction. He's fighting to get his job back, and the union helping organize the Verizon retail workers (CWA) has now filed an Unfair Labor Practice complaint with the NLRB.
PREVIOUSLY at The Stand:
CWA: Verizon illegally fired employee after union win (April 25)
Verizon Wireless workers vote Union YES! (April 15)
EDITOR'S NOTE — Meanwhile, Verizon's webpage intended to discourage unionization reads, "Unionized workers earn a wage well in excess of what non-unionized workers earn. The average unionized employee earns nearly a third above what his non-unionized counterpart makes."
READY TO MAKE MORE MONEY? Get more information about how you can join together with co-workers and negotiate for better working conditions and a fair return for your hard work. Or go ahead and contact a union organizer today!
► From the PS Business Journal — Alaska Airlines pilots puts strike authorization up for vote in May — The Alaska Airlines pilots union has called for a strike authorization in May as contract negotiations with the SeaTac-based carrier drag on. The move follows an April 1 demonstration by pilots at the Sea-Tac Airport to protest the lack of movement on an agreement. Will McQuillen of the pilots union:
► From the Bellingham Herald — These Bellingham employees state their case on why a union would benefit Starbucks (subscribers only)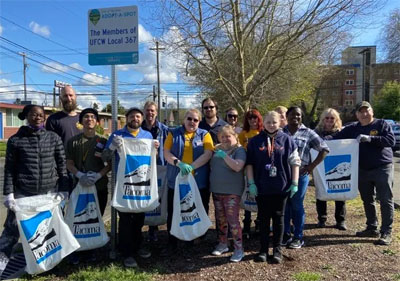 ► From the Tacoma Ledger — Tacoma community is working with UFCW 367 to clean the community — On April 22, the United Food and Commercial Workers Local 367 participated in the Adopt-a-Street program at the Hilltop Safeway at 1112 S M St. in Tacoma. Adopt-a-Street, a grassroots litter-removal program, is an open volunteer program for individuals as well as organizations. Members and Union Representatives worked together to clean the sidewalk areas around the whole Safeway building and in the grass across M Street. Everyone was happily engaged with one another soaking up the sun and helping to clean the Tacoma community.
► From KING 5 — Seattle Public Schools proposes changing class start times due to bus driver shortage — SPS says if they have three different start times in between 7:30 a.m. and 9:30 a.m., that would allow bus drivers to drive more routes.
► From the Working to Live in SW Washington podcast — Honoring our local labor heroes — The Southwest Washington Central Labor Council and Cowlitz Wahkiakum Central Labor Council recently came together to present the first annual Labor Heroes of Southwest Washington Awards – and it was a night to remember! CWCLC President Diana Winther joins Shannon and Harold to talk about the 100% Union-Made awards show, the winners, the money raised for Labor's Community Service Agency, and most importantly what union members in our area should look out for this year that could result in a nomination for the NEXT awards ceremony, scheduled for Feb. 25, 2023.
---
COVID
► From KING 5 — King County's COVID transmission levels increases to 'medium' as cases rises
► From the Seattle Times — What do we know about the new omicron mutant? — BA.2.12.1 is a descendent of the earlier super-contagious "stealth omicron" and has quickly gained ground in the United States.

► From the News Tribune — Pierce County business fined after worker's death for not enforcing COVID protocols — The state Department of Labor and Industries found that an employee at a Sumner seafood processing plant died from COVID-19 after managers failed to enforce any safety measures to prevent the spread of the disease. L&I placed a $56,000 fine on Shining Ocean Inc. for not enforcing COVID-19 protocols such as wearing masks during a Nov. 4, 2021, staff meeting.
► From the NY Times — What an unvaccinated sergeant who nearly died of COVID wants you to know — Frank Talarico, a 47-year-old police sergeant, was hospitalized for 49 days with the coronavirus. "If I was vaccinated," he said, "I wouldn't have gotten as sick as I did."
EDITOR'S NOTE — It's not over yet. Get vaccinated and get boosted!
---
THIS WASHINGTON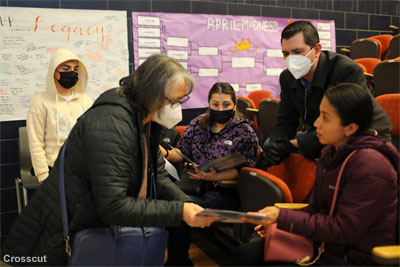 ► From Crosscut — Family access to interpreters in schools expands under new WA laws — The new law, signed by Gov. Jay Inslee last month, aims to set criteria for interpretation for families at schools, so they can better advocate for their children's needs. Advocates say this is a first step to reducing language barriers for parents at schools across the state. The law goes into effect in June, though aspects of it have deadlines as far out as 2024. "Interpreting the language of education is not easy because like every field, they have their own language – the shop talk," said Aida Sanchez Vela, who is the legislative and political action committee chair for WFSE/AFSCME Local 1671, which represents language interpreters.
The Stand (Feb. 1) — Approve HB 1153 to advance language access in schools
► From the Seattle Times — Substitute teachers vanished, so WA schools turned to new ideas — Nathan Roberts is a a full-time, salaried employee with health benefits and a long-term contract with Everett Public Schools. In January, the school district hired him and about two dozen other "floaters" as part of a broader effort to improve the quality of substitute teaching and alleviate a staffing crunch that grew dire during this winter's COVID-19 surge.
---
THAT WASHINGTON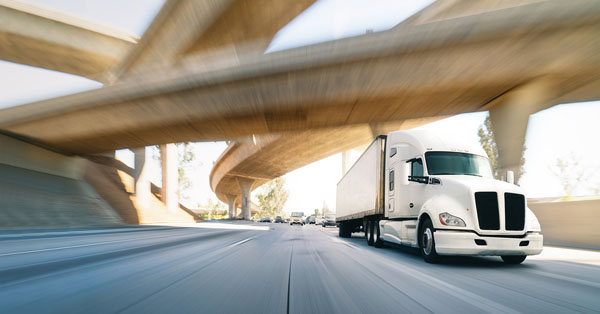 ► From Roll Call — Truckers hope bill brings long-sought overtime pay to their field — The 1938 Fair Labor Standards Act, which requires employers to pay workers time-and-a-half for more than 40 hours worked, carved out an exemption for truck drivers. But a bipartisan bill in the House aims to eliminate that exemption. The bill, introduced by Rep. Andy Levin (D-Mich.) would repeal the motor carrier overtime exemption in the Fair Labor Standards Act, allowing truck drivers to be compensated for all the hours they work.
► From Vox — Congress's packed to-do list, briefly explained — Lawmakers are eyeing pandemic aid, Ukraine funding, slimmed-down Build Back Better measures, and a House resolution enabling staffers to unionize.
► From Politico — Republicans have stopped trying to kill Obamacare. Here's what they're planning instead. (by John McDonough) — My conversations with analysts, activists, and observers showed zero appetite to take on ACA repeal again. Instead, conservatives prioritize changing the ACA and other federal laws to permit cheaper insurance plans with fewer guaranteed benefits or coverage protections.
---
NATIONAL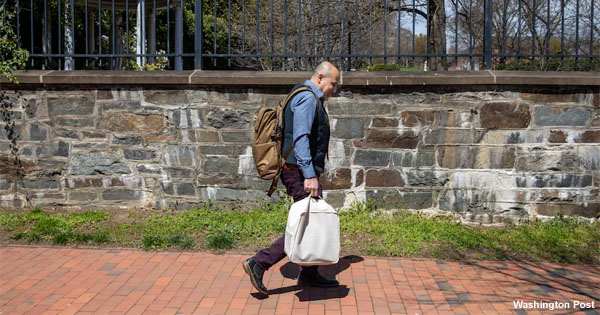 ► From the Washington Post —  In a city full of adjunct faculty members, many struggle to get by — It has recently inspired protests at Howard University and American university, where adjuncts have pushed for higher wages, better benefits and more pathways to permanent employment. It has also shed light on an often overlooked truth of higher education: At Washington, D.C.'s eight major universities, more than four out of 10 instructors are teaching on a part-time basis, according to the most recent federal data. The figures demonstrate universities' deepening dependence on temporary labor, now yielding a steep increase in unionization efforts.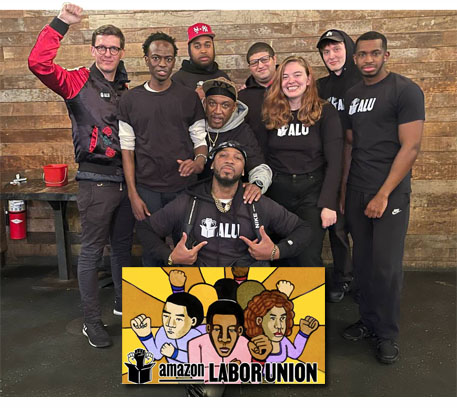 ► From The Guardian — Amazon labor organizers push for second union victory in New York — About 1,500 eligible workers at LDJ5 sorting center on Staten Island vote in union ballot, after recent success at JFK8 warehouse.
► From the Washington Post — National unions want to be part of the action at Amazon — With voting underway as the independent Amazon Labor Union vies to organize a second warehouse, established labor groups are offering support with an eye on making their own inroads. National union leaders have flung support at the independent Amazon Labor Union and its president, Christian Smalls, in recent weeks, pledging undisclosed sums of money to cover campaign bills, pro bono legal help, office space and more.
EDITOR'S NOTE — A cynical headline and story, but we shared it anyway. What could have been a simple, factual story about national unions providing support and aid to independent organizing efforts, instead speculates about the possibility of a future "turf war" over Amazon organizing. Hey Billionaire Bezos's newspaper, maybe unions just want solidarity among all workers! Just a thought.
► From Reuters — Amazon workers in Canada's Alberta, Northwest Territories file for union vote — A Teamsters group, which represents roughly 7,000 Amazon fulfillment center warehouse workers across Canada's Alberta and the Northwest Territories, has filed an application with the Labor Board to hold a vote for union representation. The effort is Teamsters' second attempt at forming a union at the Amazon site in Nisku, after a failed attempt last fall.
► From Reuters — New GM union in Mexico seeks 19.2% wage hike in historic talks — The new independent labor union at General Motors Co.'s largest plant in Mexico is seeking a 19.2% wage increase, citing surging inflation, and the U.S. carmaker has countered with an offer of 3.5%, the head of the union SINTTIA told Reuters.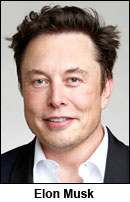 ► From Media Matters — Mainstream coverage adopts Elon Musk's "free speech" framing – despite his anti-union, anti-speech, anti-worker history — News broke on Monday afternoon that Elon Musk, the world's richest man, had acquired Twitter for $44 billion. In Musk's telling, this move is simply about the public good and his attempt to restore free speech to what he calls "a digital town square." There is ample reason to question this narrative, given Musk's history of using the platform for legally dubious ends, as well as his unambiguous anti-union, anti-speech, anti-worker policies and positions as Tesla leader.
---
The Entire Staff of The Stand is taking tomorrow off. Next update: Thursday, April 28.
Short URL: https://www.thestand.org/?p=108032
Posted by
admin
on Apr 26 2022. Filed under
DAILY LINKS
. You can follow any responses to this entry through the
RSS 2.0
. Both comments and pings are currently closed.