It's Workers' Memorial Day | Boeing's laments | Medicare Disadvantage
Thursday, April 28, 2022
---
WORKERS' MEMORIAL DAY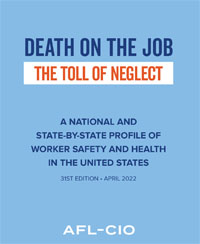 ► From the AFL-CIO — AFL-CIO releases 2022 Death on the Job: The Toll of Neglect report — As the COVID-19 pandemic continues to affect countless working people, with nearly 1 million deaths in the United States, the AFL-CIO has released its 31st annual report, Death on the Job: The Toll of Neglect, a national and state-by-state profile of worker safety and health. In 2020, 340 working people died every day because of hazardous working conditions. "That's tens of thousands of families losing a parent, a child, a sibling, every single year," said Shuler. "Latino and Black workers specifically remain at greater risk of dying on the job than all workers. That is, frankly, unacceptable."
ALSO at The Stand — We must join together to demand safer jobs — Today is Workers' Memorial Day, and events continue throughout Washington, including today in Lakewood, Bellingham and Tumwater.
► From the Tri-City Herald — COVID was the primary cause of WA job-related deaths in 2021. Memorial set for Thursday — COVID-19 continued to be the primary cause of work-related deaths for the second year in a row, according to the Washington state Department of Labor and Industries. L&I issued a statement Wednesday that 106 workers in total died as a result of their job in 2021. Of those, 26 deaths were related to COVID-19, after those individuals contracted the virus from their workplaces. That total was an increase from COVID-19 work-related deaths in 2020.
► From Marketwatch — Americans are still dying from injuries on the job — but some workers are more impacted than others — Despite the U.S. making strides in keeping workers safe since the passage of the Occupational Safety and Health Act more than 50 years ago, there are still too few federal resources to adequately protect and monitor laborers moving forward, the AFL-CIO says.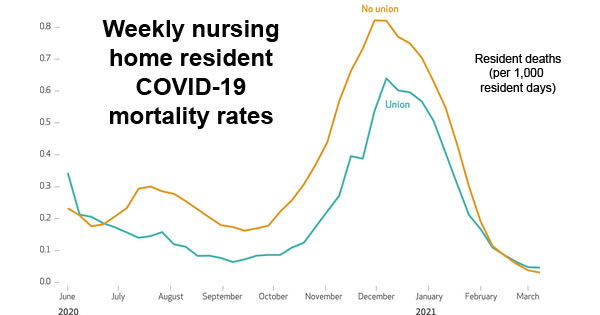 ► From the Washington Post — Unions say they help stop COVID-19 from spreading. They may be right. — Workers may be right to see labor unions as their best bet for improving workplace safety. In a new study published this week in the same journal, we found that unions made a life-or-death difference for thousands of nursing home residents and workers. Unionized nursing homes were far safer places for workers, with coronavirus worker infection rates 6.8% lower than in non-unionized nursing homes. And these union benefits spread to nursing home residents, who were 10.8% less likely to die of COVID-19.
---
AEROSPACE
► From the Seattle Times — Boeing delays 777X another year and writes off $1.2B as future costs pile up — Boeing on Wednesday disclosed a heavy first-quarter loss as it wrote off $1.2 billion related to two defense-side fixed-price aircraft projects and the impact of the war in Ukraine. The company also announced it will push out delivery of the first giant 777X jet at least a year to 2025 — a delay that it estimates will incur a further $1.5 billion in abnormal production costs in future quarters. Boeing said it will pause 777X production in Everett through the end of next year to avoid building up more inventory — although no jobs will be lost as a result.
► From the Wall St. Journal — Boeing looked for flaws in its Dreamliner and couldn't stop finding them — For years, Boeing and the FAA handled 787 Dreamliner deliveries as though the perfect was the enemy of the good. The FAA allowed the plane maker to deliver the wide-body jets with some minor flaws, so long as there was no immediate threat to safety. The expectation was that Boeing would fix such defects after the planes began carrying passengers, according to government officials and current and former Boeing executives.
The Stand (April 21, 2016) — Jim McNerney's legacy at Boeing: $29 billion in unpaid 787 bills — McNerney's outsourcing-on-steroids strategy for developing the Dreamliner must have looked pretty good on the back of that Chicago country club napkin. As it turned out, the parts didn't fit together and, lacking necessary engineering expertise, some suppliers went full Radio Shack with their components. Ultimately, the 787 delays weren't measured in months, but in years, and the billions in costs mounted.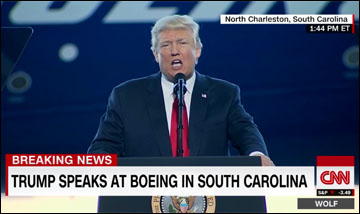 ► From the AP — Boeing CEO laments deal with Donald Trump for Air Force One planes — David Calhoun said "it was a public negotiation" and "we took some risks" in accepting a fixed-price contract that made Boeing responsible if it cost more than expected to convert two Boeing 747 jumbo jets into presidential planes.
---
THIS WASHINGTON



► From the AP — Federal judge dismisses lawsuit against long-term care tax — A federal judge has dismissed a class action lawsuit that was filed by opponents of a mandatory payroll premium to fund Washington state's recently delayed long-term care program, saying the court did not have jurisdiction since it was a state tax.
► From Crosscut — Transit users 18 and younger ride free under new WA program — Kids in Washington soon won't have to pay to use public buses and trains across the state in a new $3 billion transit plan.
---
LOCAL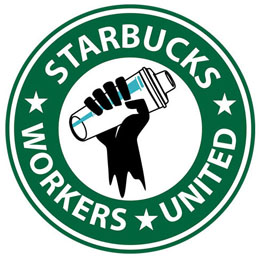 ► From Accountable Northwest — Captive and coerced: How employers bust union elections — For now, anti-union captive-audience meetings continue across the country. Like in Olympia, Wash., where Starbucks employees about to receive union ballots were ordered to attend "listening sessions" with their managers. We caught up with the workers on their way out to hear why they're unionizing and what their "listening sessions" were like.
► A related story from KUOW — Employees at a Starbucks store in Minnesota become the first in the state to unionize — A Starbucks location in St. Paul, Minnesota, has become the first among the retail giant's outlets to unionize in the state, organizing officials said, after employees voted in favor of its formation 14-to-1. Twenty Starbucks stores across the country have now unionized. Around 220 Starbucks stores have sought elections, with more added every day.
► From the Kitsap Sun — Contract negotiations grind on for nurses at St. Michael Medical Center. What's next? — Contract negotiations between nurses (UFCW 3000) and St. Michael Medical Center management are set to continue this week, with only a few days left before the current agreement covering nurses at the hospital is set to expire. The expiration of the deal would open the possibility of a strike by the approximately 650 nurses covered by the contract.
---
THAT WASHINGTON
► From Politico — Sanders pressures Biden on Amazon unions: 'The time for talk is over' — The Vermont senator sent Biden a letter Tuesday asking the president to cut off federal contracts to Amazon until the massive company stops what he calls its "illegal anti-union activity." As the Senate Budget Committee chair, Sanders will also hold a hearing next week dedicated to calculating how many federal contracts go to companies that are fighting back against unionization efforts, with a focus on Amazon.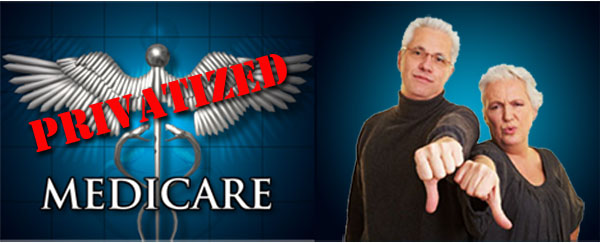 ► From the NY Times — Medicare Advantage plans often deny needed care, federal report finds — Every year, tens of thousands of people enrolled in private Medicare Advantage plans are denied necessary care that should be covered under the program, federal investigators concluded in a report published on Thursday. The investigators urged Medicare officials to strengthen oversight of these private insurance plans, which provide benefits to 28 million older Americans, and called for increased enforcement against plans with a pattern of inappropriate denials.
TODAY at The Stand — Retirees give McMorris Rodgers 'Zero Award' for voting record
► From HuffPost — Biden is considering 'significant' student loan debt cancellation, say lawmakers — The president indicated to Congressional Hispanic Caucus members that he is looking at options for executive action to forgive some federal student loans.
► From Politico — Meatpacking CEOs deny anti-competitive accusations during grilling on Capitol Hill — Top executives of the "Big Four" meat conglomerates provided congressional testimony for the first time since the president and some lawmakers accused the companies of unfairly hiking meat prices.
---
NATIONAL
► From the AP — Delta will pay flight attendants during boarding, a first among major U.S. airlines — Delta Air Lines, which is facing another attempt to unionize its flight attendants, will begin paying cabin crews during boarding, a first for a major U.S. airline. Across the airline industry, hourly pay for flight attendants starts when all the passengers are seated and the plane's doors close. Delta said the change will start June 2 on all flights.
EDITOR'S NOTE — Once again, the mere threat of joining together in a union brings better pay for workers. Imagine what gains are possible if you actually form one. Get more information about how you can join together with co-workers and negotiate a fair return for your hard work. Or go ahead and contact a union organizer today!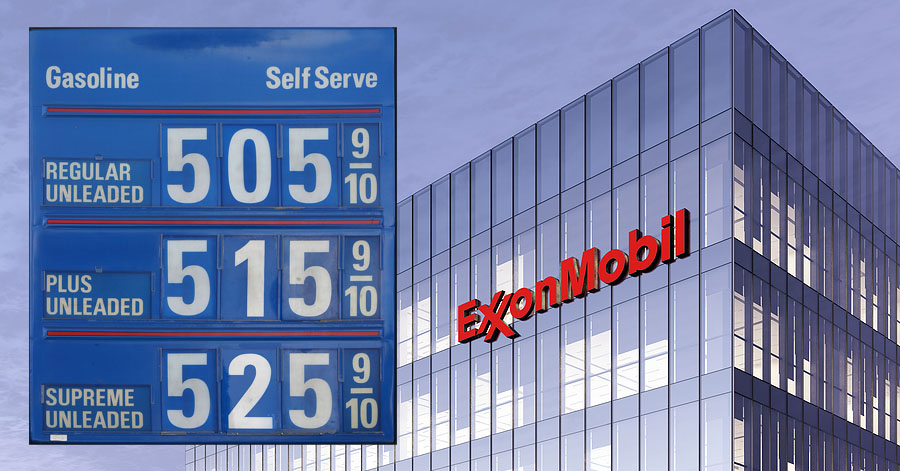 ► From the Guardian — Revealed: Top U.S. corporations raising prices on Americans even as profits surge — One widely accepted narrative holds that companies and consumers are sharing in inflationary pain, but a Guardian analysis of top corporations' financials and earnings calls reveals most are enjoying profit increases even as they pass on costs to customers, many of whom are struggling to afford gas, food, clothing, housing and other basics. The analysis of SEC filings for 100 U.S. corporations found net profits up by a median of 49%, and in one case by as much as 111,000%. Those increases came as companies saddled customers with higher prices and all but ten executed massive stock buyback programs or bumped dividends to enrich investors.
► From CNBC — Amazon won't face OSHA penalties after warehouse collapse — The Labor Department has ordered Amazon to review how it responds to severe weather events following an investigation into a deadly warehouse collapse in Illinois last year but is not levying a citation with fines or other penalties. In December, an Amazon warehouse in Edwardsville, Ill., was severely damaged after a tornado ripped through the facility. Six workers were killed.
► From the Guardian — Why Wendy's is the source of unrest among U.S. farm workers — Wendy's is under pressure to join other fast food chains participating in the Fair Food Program as several cases of what has been called modern day slavery on farms show the need for corporations to end these abuses.
► From the Guardian — U.S. egg factory roasts alive 5.3 million chickens in avian flu cull – then fires almost every worker — Laborers worked for a month disposing of birds killed in a gruesomely inhumane manner. Then they found they too were disposable.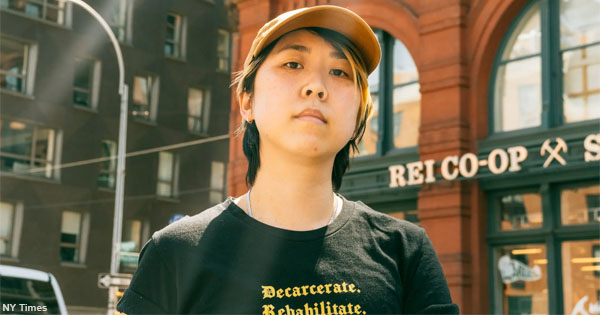 ► From the NY Times — The revolt of the college-educated working class (by Noam Scheiber) — Over the past decade-and-a-half, many young, college-educated workers have faced a disturbing reality: that it was harder for them to reach the middle class than for previous generations. The change has had profound effects — driving shifts in the country's politics and mobilizing employees to demand fairer treatment at work. It may also be giving the labor movement its biggest lift in decades.
---
The Stand posts links to Washington state and national news of interest every weekday morning by 10 a.m.
Short URL: https://www.thestand.org/?p=108101
Posted by
admin
on Apr 28 2022. Filed under
DAILY LINKS
. You can follow any responses to this entry through the
RSS 2.0
. Both comments and pings are currently closed.