WA's waiver | Boeing's magic | Soccer's parity | Amazon's butts
Wednesday, May 18, 2022
---
THIS WASHINGTON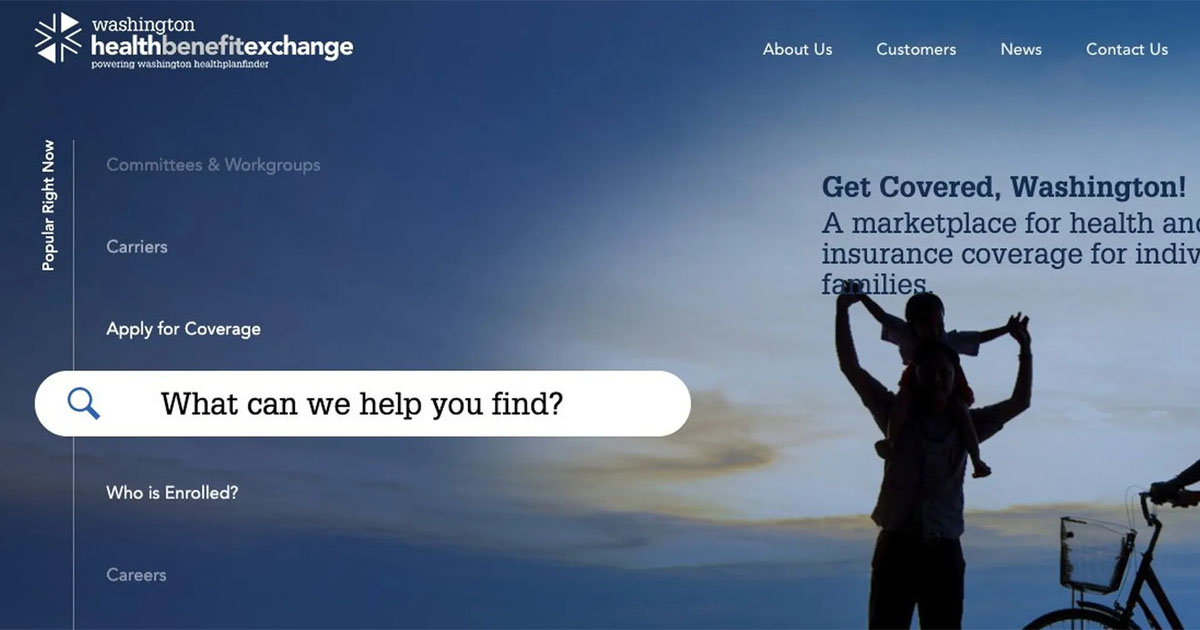 ► From the Seattle Times — WA takes step toward expanding health insurance coverage for all residents, regardless of immigration status — Washington has taken a significant step toward expanding health and dental insurance coverage to nearly all residents, particularly those who are undocumented. The Washington Health Benefit Exchange, the state's health insurance marketplace, on Friday submitted a waiver application that, if approved, allows states to bypass or change some Affordable Care Act requirements. If the federal government greenlights the waiver in the coming months, thousands more Washingtonians will be eligible for new health and dental benefits starting in 2024, the exchange said in a statement this week. Gov. Jay Inslee said:
"Since the introduction of the Affordable Care Act, we have been charting a course toward providing health insurance coverage for all Washingtonians. This waiver comes at an important time in our health care journey and its approval would strengthen our ability to provide equitable access for historically marginalized and uninsured populations."
---
AEROSPACE

► From the BitcoinEthereumNews — Boeing found a new headquarters. But customers fear it has 'lost its way' — Unions and industry experts have expressed disquiet, with some warning that the aerospace group is heading in the wrong direction just as it seeks to emerge from the tragic 737 MAX crash crisis and setbacks on civil and military programs that have dented investor confidence. "It's being perceived as an abandonment of the commercial aviation part of the company," said Ray Goforth, executive director of the Society of Professional Engineering Employees in Aerospace, which represents more than 14,000 Boeing employees. Workers heard "'nobody's going to come fix the problems — they're focused on where they can get more money'," he added. "The company seems to move from magic solution to magic solution."
► From the PS Business Journal — FAA says Boeing still needs more work on 787 plan — The Federal Aviation Administration says the Boeing Co.'s submission of paperwork needed to help restart deliveries of the 787 Dreamliner is incomplete.
---
SOUTH OF THE BORDER



► From the Oregonian — Four Starbucks locations are first in Portland to vote for union — Employees at four Starbucks coffee shops in Portland voted to unionize Tuesday, delivering a handful of wins to the store-by-store campaign to organize the coffee chain. The locations are the first in Portland to vote to form unions. The union wins bring the number of organized company-owned stores to 75 nationwide, according to Starbucks Workers United. Eight other Portland-area stores have filed for union elections.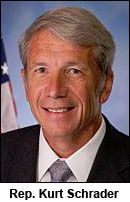 ► From the Oregonian — Kurt Schrader, Jamie McLeod-Skinner locked in 5th District battle — Preliminary returns as of 7 a.m. Wednesday showed McLeod-Skinner with 61% of the vote compared to 38% for Schrader, the only other Democrat on the ballot. However, with a printing error and Clackamas County elections officials' poor performance delaying results from most voters in that populous county — home to nearly half of the 5th District's Democrats — the result of the race may not be known until later Wednesday at the earliest.
► From the Intercept — Rep. Kurt Schrader, the 'Joe Manchin of the House,' nears defeat in his Oregon primary — Progressive challenger Jamie McLeod-Skinner is poised to oust the Oregon Democrat in a stunning upset. Schrader pulled in $2 million in outside super PAC support, half of it from the pharmaceutical industry he served in Congress, compared with McLeod-Skinner's roughly $340,000 from the Working Families Party and Indivisible. Adding in his own spending, Schrader outspent his opponent 10-to-1 — and will likely still lose.
EDITOR'S NOTE — Rep. Schrader is one of only two Democrats to vote against Biden's American Rescue Plan of pandemic aid, he helped kill a bill to allow Medicare to negotiate prescription drug prices, he tried to block overtime pay standards and raising the federal minimum wage, and unforgivably, he was one of only seven Democrats who voted against the Protecting the Right to Organize (PRO) Act in 2020.
► From the Oregonian — Oregon's governor race will almost certainly feature 3 women: Democrat Kotek wins, Republican Drazan holds lead
---
THAT WASHINGTON
► From Politico — 'An insult to working people': Democrats struggle with next tax move — Some progressives are aghast at the prospect of passing a major tax cut for corporations when the heart of their "reconciliation" agenda is going nowhere fast.
► From Reuters — U.S. to allow 35,000 more guest workers as summer nears — The United States will grant employers as many as 35,000 further H-2B visas for seasonal guest workers starting jobs between April 1 and Sept. 30, according to a government statement posted online on Wednesday.
---
AMAZON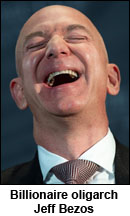 ► From Vice — Amazon makes union organizer pick up cigarette butts alone in parking lot — Last week, Amazon transferred Ashley Mercer, an outspoken union organizer and warehouse worker in Liverpool, N.Y., to a solitary job outside her warehouse picking up trash, broken glass, and cigarette butts. Another union organizer at the same warehouse in upstate New York was fired for not using a step stool to move totes full of merchandise.
TODAY at The Stand — Study: Amazon fails to comply with its policy, ILO standards — The company repeatedly violates international labor standards on the freedom of association, says UC Berkeley study.
► From Reuters — Amazon discriminates against pregnant and disabled workers, New York alleges — The New York State Division of Human Rights has filed a complaint against Amazon accusing the online retailer of discriminating against pregnant and disabled workers at its worksites, Gov. Kathy Hochul said on Wednesday.
---
NATIONAL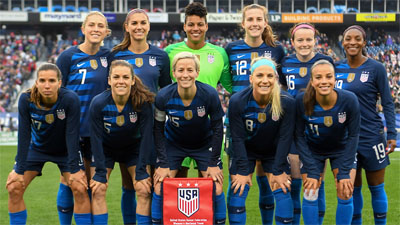 ► From the AP — U.S. Soccer equalizes pay in milestone with women, men — The U.S. Soccer Federation reached milestone agreements to pay its men's and women's teams equally, making the American national governing body the first in the sport to promise both sexes matching money. The federation announced separate collective bargaining agreements through December 2028 with the unions for both national teams on Wednesday, ending years of often acrimonious negotiations.
The landmark equal pay agreement between @ussocer, @MLSPA & @nwsl_players makes international history, will impact generations to come and shows the power of a union contract.

Congratulations to all! #ItsAboutTime

— Liz Shuler (@lizshuler) May 18, 2022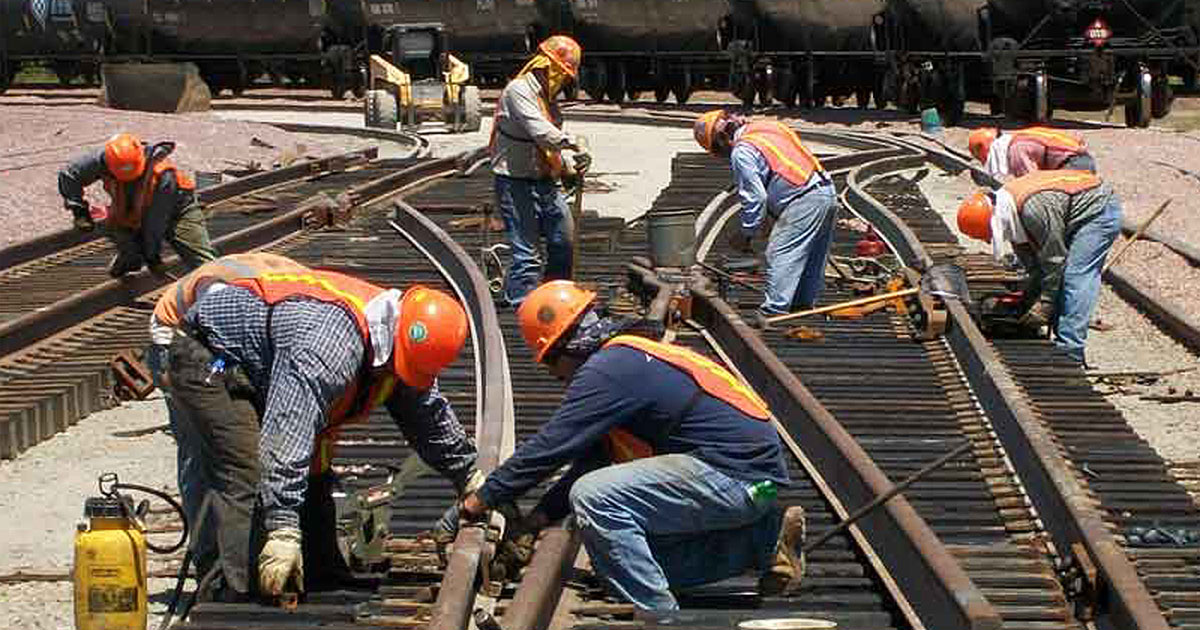 ► From Politico — The supply chain's little-known weakest link: Railroad workers — In the scramble to bring prices back down, one obstacle is slowly garnering more attention: a decimated railroad workforce, which agency officials say is impeding efforts to transport goods and, in doing so, further hobbling an already-delicate supply chain. Over the last six years, Class I freight railroads — which include BNSF Railway, CSX Transportation, Kansas City Southern Railway, Norfolk Southern and Union Pacific — have hemorrhaged a combined 45,000 workers, according to the Surface Transportation Board. That's nearly 29 percent of their workforce. "They've cut labor below the bone, really," STB Chair Marty Oberman told the House Transportation Committee. "In order to make up for the shortage of labor, they are overworking and abusing the workforces they have."
► From Freight Waves — Unions critical of BNSF's new adjustments to attendance policy — Two unions are still critical of BNSF's controversial attendance policy, saying recent adjustments aren't enough to overcome its shortcomings. "BNSF's proposed changes to its HiViz attendance policy are unimpressive. These changes do nothing to address the policy's fundamental flaws," said Greg Regan, president of the Transportation Trades Department, AFL-CIO.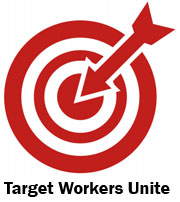 ► From the Guardian — Virginia Target workers seek to unionize amid surge in labor organizing efforts — Workers at a Target store in Christiansburg, Va., have filed for a union election and, if successful, the store would be the first store belonging to the giant retail chain to unionize in the U.S. Target has long opposed unionization within its stores, with anti-union videos to discourage workers from unionizing, and earlier this year Target training documents for managers to prevent unionization within stores were leaked.
► From Bloomberg — Architects draft a new blueprint for a labor movement — Long hours, low pay and hefty student loans are some of the complaints driving architects and designers to organize unions to demand better working conditions.
EDITOR'S NOTE — Ready for a voice at work? Get more information about how you can join together with co-workers and negotiate a fair return for your hard work. Or go ahead and contact a union organizer today!
---
The Stand posts links to Washington state and national news of interest every weekday morning by 10 a.m.
WASHINGTON IS A UNION STATE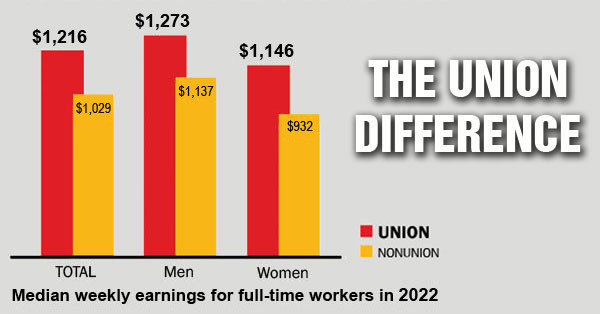 CHECK OUT THE UNION DIFFERENCE in Washington state: higher wages, affordable health and dental care, job and retirement security.
FIND OUT HOW TO JOIN TOGETHER with your co-workers to negotiate for better working conditions and respect on the job. Or go ahead and contact a union organizer today!