DOL moves to protect immigrant workers from retaliation
WASHINGTON, D.C. (July 8, 2022) — This week, the U.S. Department of Labor posted new guidance on how immigrant workers experiencing a worksite labor dispute can seek the department's support for protection against retaliation. It outlines specific steps workers and worker advocates can take to redress the harm caused by abusive employers who silence workers by retaliating or threatening to retaliate against them on the basis of their immigration status.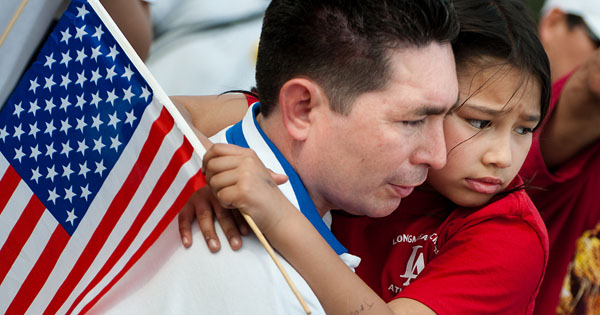 "For the Department of Labor to carry out the laws its enforces, workers must feel free to participate in its investigations and proceedings without fear of retaliation or consequences related to their immigration status," reads the DOL press release explaining the guidance. "The department has long supported the Department of Homeland Security's use of prosecutorial discretion – on a case-by-case basis – for certain workers subjected to abusive and exploitative labor practices."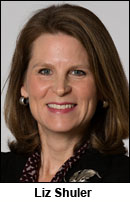 AFL-CIO President Liz Shuler released a statement on Wednesday applauded the new protections for immigrant workers:
"At our convention in June, the AFL-CIO committed to a transformational organizing agenda to help lift standards and rights for every worker in this country, regardless of immigration status. We welcome today's new guidance from the Department of Labor (DOL), which will support our efforts to build a stronger, more inclusive labor movement and economy, and improve working conditions for all. Working people rely on each other to ensure justice in our workplaces and our communities, but all too often, the threat of immigration enforcement is used as a weapon to crush worker organizing and prevent people from exercising their basic workplace rights. When immigrant workers are scared into silence, violations go unchecked—and that makes us all less safe at work. We cannot reasonably expect to end wage theft and exploitation without protecting those workers who have the courage to take a stand.
"It's going to take all of us to win living wages and safe and fair working conditions. We applaud the DOL for clarifying how immigrant workers can request needed protections, and call for appropriate staffing and resources to ensure that these important new protocols can be effectively implemented. We also renew our call for the Department of Homeland Security to establish a streamlined process for workers to obtain temporary immigration status and work authorization when they take action to help enforce our labor laws. Unions and our network of skilled organizers stand ready to utilize these processes in our fight to ensure that everyone in our country can live and work safely and with dignity."
While the labor movement continues to support comprehensive immigration reform that includes a pathway to citizenship for all, policies like those announced this week by the DOL represent important progress in protecting immigrant workers who face exploitation or raise workplace issues. But more steps should be taken in the meantime.

"While we work to get this information into the hands of organizers around the country, we also need to keep up the pressure for DHS to issue accompanying guidance clarifying the process for workers to apply for temporary immigration status and work authorization," said AFL-CIO Director of Immigration Policy Shannon Lederer.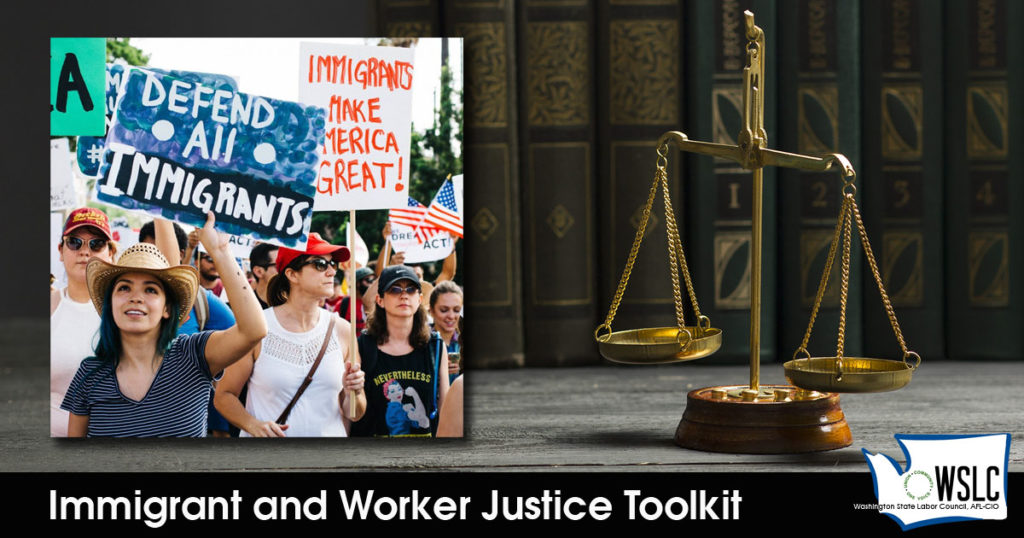 Last fall, the Washington State Labor Council, AFL-CIO launched its new Immigrant and Worker Justice Toolkit — ver la versión en Español aquí — designed by the WSLC Labor Immigration Committee to provide documented and undocumented workers, worker advocates and union leaders with the resources and support they need to create a just and fair future for immigrants in Washington state and across the United States. The toolkit, which was created in response to Resolution #14 approved by WSLC delegates in 2019, includes:
●  An introduction and overview to understand the current challenges immigrants face in the United States.
●  A set of agreements and recommendations to ensure that a racial justice lens is used hand in hand with immigrant justice initiatives.
●  A checklist of essential measures unions or worker organizations can take to support their immigrant workers. This includes recommended contract language, an outline for language access, resources for raids and audits, and much more.
Short URL: https://www.thestand.org/?p=109762
Posted by
David Groves
on Jul 8 2022. Filed under
NATIONAL
. You can follow any responses to this entry through the
RSS 2.0
. Both comments and pings are currently closed.