Some races tighten | Shoplifting at Albertsons | Georgia (again)
Thursday, November 10, 2022
---
ELECTION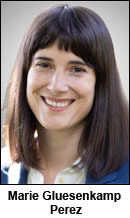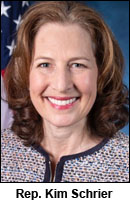 ► From Seattle Times — Gluesenkamp Perez, Schrier maintain leads in WA congressional races — New ballot counts Wednesday showed Democrats maintaining their leads in two Washington congressional races that remain too close to call. U.S. Rep. Kim Schrier, D-Sammamish, was ahead with 52% of the vote against Republican challenger Matt Larkin in the 8th Congressional District. She led by about 11,400 votes, compared with 11,100 on election night. Meanwhile, Democrat Marie Gluesenkamp Perez led Republican rival Joe Kent in southwest Washington's 3rd Congressional District with about 52% support. Her lead was 10,200 votes, compared with about 11,100 on election night.
TODAY at The Stand — Labor's grassroots activism makes difference — UPDATED with the latest election results.
► From the union-busting Columbian — Perez maintains lead over Kent for 3rd District seat — There are nearly 89,000 ballots yet to be counted across the district.
► From the Spokesman-Review — Democrats expected to hold majorities in state House and Senate, but Republicans make gains with Wednesday results — Early results point to Democrats picking up a few seats in each chamber, strengthening their majority, but the election is far from over as ballots continue to be counted in the coming days. Auditors were anticipating a late surge in results, which could possibly lean Republican.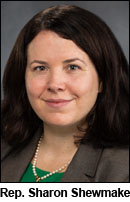 ► From the Cascadia Daily News — Races tighten in 42nd with Republicans making gains — Rep. Sharon Shewmake's lead over Republican incumbent Simon Sefzik in the district's Senate race shrunk from 2.7 percentage points on Tuesday to 1.7 percentage points (949 votes) on Wednesday. In the 42nd District House, Democrat Joe Timmons' lead over Republican Dan Johnson also shrank, from 3.7 percentage points to 2.9. Republican challenger Tawsha Dykstra Thompson also gained ground on incumbent Alicia Rule. The Democrat saw her lead shrink from 4.3 to 3.7 points.
► From the Seattle Times — Secretary of State Hobbs continues to lead in WA with Wednesday's results — Hobbs had 50% of the vote just after 5 p.m. Wednesday after more votes were counted, compared with Anderson's 47%. Write-ins accounted for the remainder of votes.
► From the Seattle Times — Lines at Lumen Field voting center hit nearly 3 hours Tuesday night
► From the Oregonian — Tina Kotek wins Oregon governor's race, fending off strongest Republican bid in a decade — The Oregonian/OregonLive called the Oregon governor's race for Democrat Tina Kotek on Wednesday.
---
LOCAL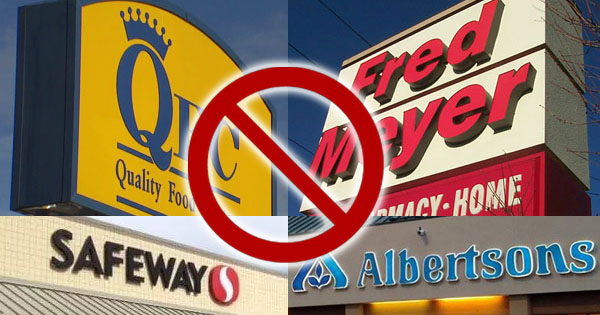 ► From the (Everett) Herald — Grocery giants' merger raises concerns for shoppers (editorial) — The concern is that such a merger would likely result in the sales or closures of stores, the loss of jobs and even higher prices for consumers who could see fewer options for shopping and in some communities growing "food deserts"… Albertsons — specifically its private-equity owners — should be blocked from paying themselves and weakening Albertsons' stores, speeding their failure and easing the way for a merger that offers even greater opportunities for investors to shoplift from their own stores' aisles.
The Stand (Nov. 2) — State sues to block Albertsons cash-out with merger pending
The Stand (Oct. 14) — Grocery unions decry proposed Kroger-Albertsons merger — Unions representing grocery store workers — UFCW 7 in Colorado, UFCW 324 and UFCW 770 in California, UFCW 367 in Tacoma, UFCW 3000 across Washington state, and Teamsters 38 in Everett — say the proposed merger would be "devastating for workers and consumers," and call on anti-trust regulators to block it.
► From the News Tribune — Nurses union, Tacoma hospital at odds over pace of replacing mattresses oozing fluid — At St. Joseph Medical Center, the Washington State Nurses Association is calling for removal and replacement of any mattress with surface micro-tears following the discovery of compromised mattresses in the hospital's labor-and-delivery department. A damaged mattress surface leaves the bed vulnerable to absorbing blood and other bodily fluids from patients.
---
THIS WASHINGTON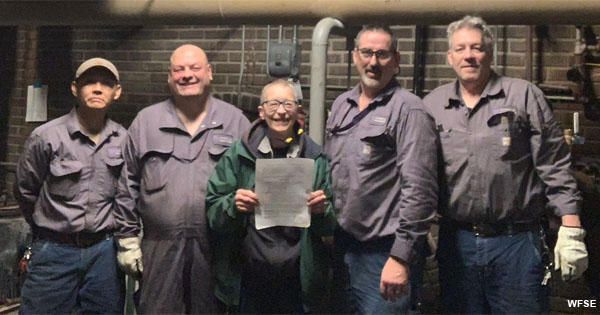 ► From WFSE — UW plumbers & pipefitters win grievance against contracting out — At the University of Washington, seven plumbers and pipefitters represented by the Washington Federation of State Employees relied on the power of their union to stop their employer from hiring outside contractors to complete two large projects that were rightly their work. Thanks to solidarity and knowing their rights, they won the grievances they submitted.
---
AEROSPACE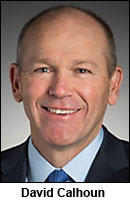 ► From Forbes — Calhoun's new jet delay threatens Boeing's future in airliner business (by Richard Aboulafia) — CEO Dave Calhoun's announcement that Boeing would not introduce a new jetliner until the mid 2030s marks a game-changing moment in the civil aviation industry. The new time frame means that more than 25 years will have lapsed between Boeing all-new jetliner launches. So, there will be very little "tribal knowledge" transmitted between design teams involved in the last clean-sheet program and the next one. Talent retention will be a major challenge in general, as young engineers have just been told that this decade will involve nothing new.
► From the AP — Chinese maker announces 300 orders for new jetliner — A state-owned Chinese commercial jet manufacturer set up to try to compete with Boeing and Airbus says it has secured orders for 300 of its first long-range jetliners from Chinese leasing companies.
► From the AP — Report: Failure to fix throttle led to Indonesia plane crash — Indonesian aviation investigators concluded Thursday that a nearly decade-long failure to properly repair a malfunctioning automatic throttle, pilots' overreliance on the plane's automation system, and inadequate training contributed to the crash of a Boeing 737-500 last year that killed 62 people.
---
THAT WASHINGTON

► From the Washington Post — Democrats celebrate surprise wins, but balance of power still in limbo — Democrats continued to celebrate unexpected victories, notching several more wins in competitive House races on Wednesday, as control of the House and Senate remained uncertain. It could take weeks to find out which party ends up with more seats in the Senate. Republicans are likely to take control of the House, experts say, but by a much smaller margin than they expected, falling short of the red wave they envisioned.
► From Politico — Biden: Election a 'good day' for democracy, the nation
► From the AP — Democrats hold small but shrinking lead in key Arizona races — Arizona Democrats maintained small but dwindling leads over their Republican rivals in the races for U.S. Senate and governor, contests that could determine control of the Senate and the rules for the 2024 election in a crucial battleground state.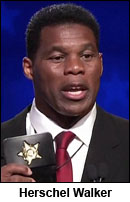 ► From The Hill — Democrats, GOP brace for brutal Georgia Senate runoff — Party control of the Senate could come down to a Dec. 6 runoff between Sen. Raphael Warnock (D) and Herschel Walker (R), much like it did two years ago, when Warnock and Sen. Jon Ossoff (D-Ga.) defeated two Republican incumbents in overtime to clinch the majority for Democrats.
► From Politico — At 25, Maxwell Frost elected as first Gen Z member of Congress — The Democratic candidate for Florida's 10th Congressional District, Maxwell Frost, was elected as first Gen Z member of Congress at age 25.
► From the LA Times — Abortion rights triumphed from coast to coast (editorial) — The Supreme Court said in Dobbs vs. Jackson Women's Health Organization, the case overturning Roe, that decisions about reproductive rights should be left to the people and their lawmakers. It's ludicrous that politicians should be allowed to decide how much or how little individuals can control their bodies. But having been dealt that grim reality, advocates and voters have shown they will use the ballot box to win back what should never have been lost.
The Stand (June 27, 2022) — Amid attacks on abortion rights, unions must fight back (by Shaunie Wheeler James and Cherika Carter) — We have the tools to transform protests into concrete actions defending bodily autonomy.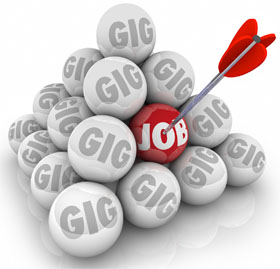 ► From Capital & Main — How millions of gig workers could be impacted by a new labor rule — In October, the Biden administration joined the high stakes battle over worker classification by proposing a new rule that would make it more difficult for companies to define their workers as independent contractors under the Fair Labor Standards Act. If successful, the rule would reverse a Trump-era regulation, which itself had replaced an Obama-era rule similar to Biden's proposal, and make it easier for millions of people — from rideshare drivers to janitors and construction workers — to be classified as employees.
---
NATIONAL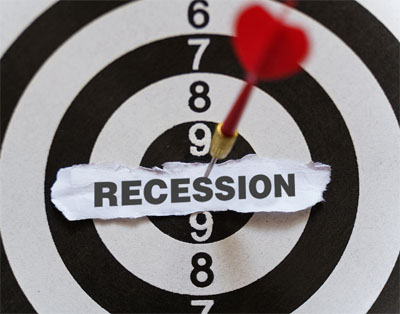 ► From the AP — U.S. consumer inflation eased to 7.7% over past 12 months — Price increases moderated in the United States last month in the latest sign that the inflation pressures that have gripped the nation might be easing as the economy slows and consumers grow more cautious. Even with last month's tentative easing of inflation, the Federal Reserve is widely expected to keep raising interest rates to try to stem persistently high price increases. Many economists warn, though, that in continuing to aggressively tighten credit, the Fed is likely to cause a recession by next year.
► From the AFL-CIO (Nov. 2) — AFL-CIO: Federal Reserve's interest rate hike devastating for working people — Statement from AFL-CIO President Liz Shuler on the Federal Reserve's decision to increase interest rates:
"The Fed's actions will not address the underlying causes of inflation—the war in Ukraine, climate change's effect on harvests and corporate profits, and an increase in the chances that the United States enters a recession. The Fed seems determined to raise interest rates, though it openly admits those rates could ruin our current economy as unemployment remains low and people are able to find jobs… Working people should not be the target of lowering inflation—it should be corporations that are earning record profits."
► From the NY Times — Masks cut COVID spread in schools, study finds — In a so-called natural experiment, two school districts in Boston maintained masking after mandates had been lifted in others, enabling a unique comparison.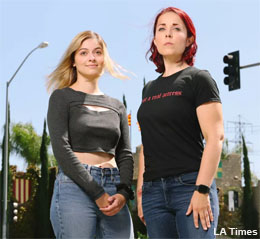 ► From the LA Times — The peasants are revolting! Medieval Times workers in Buena Park to vote on unionizing — They may play knights and squires, lord chancellors and queens, but some performers at the Medieval Times dinner theater castle in Buena Park say they're treated more like peasants, enduring long hours and sometimes dangerous duties for low wages, with minimal say over their working conditions. On Thursday, they'll have a chance to change that, casting ballots to determine whether they will unionize.
EDITOR'S NOTE — Treated like a peasant on the job? Get more information about how you can join together with co-workers and negotiate a fair return for your hard work. Or go ahead and contact a union organizer today!
► From the NWI Times — New USW contract increases wages and pensions, bolsters health insurance — The United Steelworkers union says its new tentative contract with U.S. Steel will improve pay, pensions and health insurance. The four-year deal that still must be ratified by members covers 13,000 steelworkers.
---
T.G.I.T.
The Entire Staff of The Stand is off tomorrow, although we will update our election results story with the latest counts on Friday morning and throughout the weekend. This TGIT video goes out to all the political pundits and pollsters. Enjoy and have a happy Veterans Day.
---
The Stand posts links to Washington state and national news of interest every weekday morning by 10 a.m.
WASHINGTON IS A UNION STATE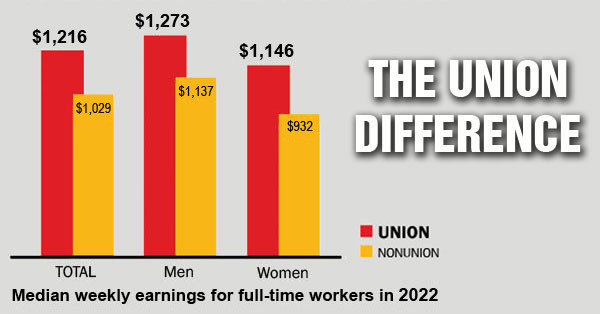 CHECK OUT THE UNION DIFFERENCE in Washington state: higher wages, affordable health and dental care, job and retirement security.
FIND OUT HOW TO JOIN TOGETHER with your co-workers to negotiate for better working conditions and respect on the job. Or go ahead and contact a union organizer today!