Marie's big win | Boeing's toxic risk | More merger concerns
Monday, November 14, 2022
---
ELECTION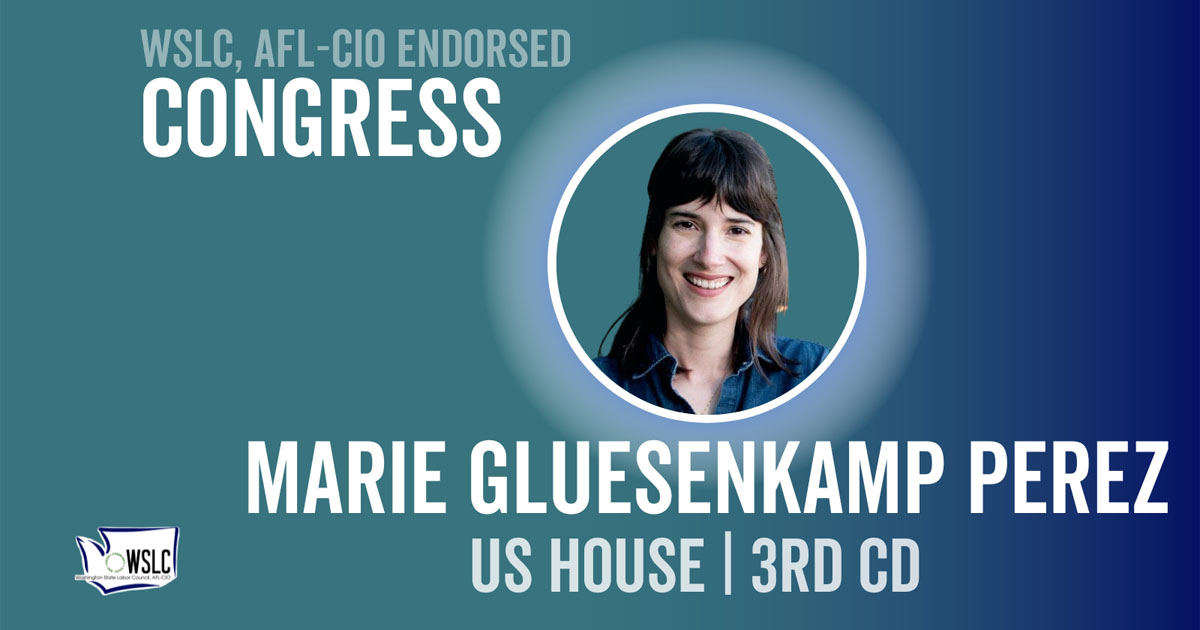 ► From the AP — Gluesenkamp Perez ekes out victory against Kent, buoying Democrats' hopes — Democrats won a second key House race in Washington state Saturday — an open seat in a conservative region that long evaded the party. Marie Gluesenkamp Perez, who describes herself as an independent-minded Democrat, pulled off a victory against Joe Kent, a far-right "America First" ex-Green Beret who was endorsed by former President Donald Trump, in southwest Washington's 3rd Congressional District. Combined with Rep. Kim Schrier's reelection to what Democrats feared was a vulnerable seat, Gluesenkamp Perez's victory helped buoy party hopes of keeping a majority in the House.
TODAY at The Stand — Labor's grassroots activism makes difference — UPDATED with the latest election results.
► From the Spokesman-Review — Leonard Christian appears headed to state House in race against incumbent Rob Chase for Spokane Valley seat — While Christian is a Republican, he stands apart from Chase on several key issues. For instance, Chase has advocated for a return to the gold standard and endorsed COVID-19 and 2020 election conspiracy theories.

► From Politico — After clinching Senate, Dems eye the unthinkable: Holding the House — Sen. Catherine Cortez Masto (D-Nev.) was declared the winner over Republican Adam Laxalt late Saturday night, securing Democrats at least a 50-50 split in the upper chamber even before the Georgia runoff in early December. After her win, all eyes turn to the House. There are still 20 seats left uncalled, and Democrats have a legitimate — if narrow — chance of holding the lower chamber as well.
► From Politico — Control of the House remains on a knife's edge. Here's how it could break. — There are 10 seats still in doubt. And both parties have a shot.
► From the Hill — Progressives eye new Congress emboldened by midterm wins — "There's no question that this will be the most progressive Democratic caucus in decades," Rep. Pramila Jayapal (D-Wash.), the chair of the Congressional Progressive Caucus, said on Sunday. She said that of the 18 candidates the caucus endorsed this cycle, 15 have won their races.
---
LOCAL
► From KING — Workers on H-1B visas face challenges after recent tech layoffs — Finding a new employer to sponsor a visa could be a challenge for workers recently laid off from tech companies.
► From the Kitsap Sun — Emergency procedures activated in 'exceptionally busy' night at St. Michael Medical Center ER — An already-busy emergency department at St. Michael Medical Center and a sudden influx of ambulances at one point Friday evening prompted Kitsap County's fire chiefs to activate procedures based on those for mass casualty incidents.
► From the (Everett) Herald — Contract delivers 19.5% pay hikes for Snohomish County deputy sheriffs — The new four-year labor agreement "will help us recruit and retain" deputies, Sheriff Adam Fortney said.
EDITOR'S NOTE — Ready for a raise? Get more information about how you can join together with co-workers and negotiate a fair return for your hard work. Or go ahead and contact a union organizer today!
---
AEROSPACE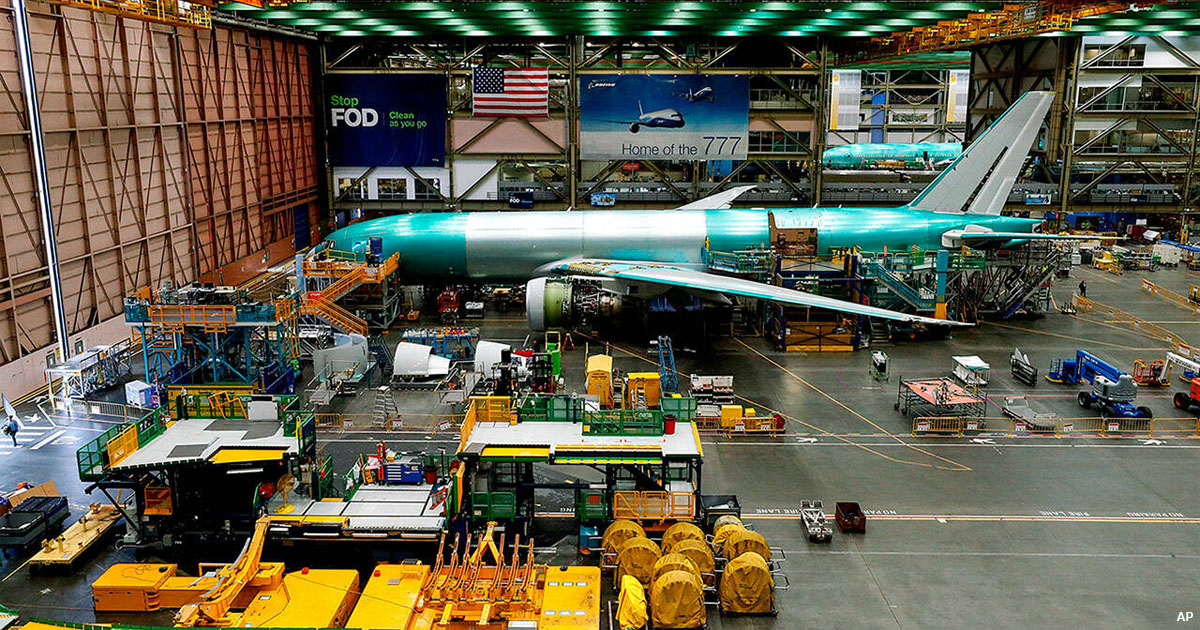 ► From the (Everett) Herald — Secret files reveal Boeing doctor warned of toxic risks, birth defects — On March 18, 1980, one of Boeing's top doctors made "a rather disastrous attempt" to alert company leadership to a problem that could be fatal. "During the 'routine and usual' course of their employment," tens of thousands of Boeing workers in the Puget Sound region were being exposed to "probably hazardous" and "certainly uncontrolled" amounts of toxic chemical mixtures, Dr. Barry Dunphy warned in a presentation to the company's president. Dunphy's notes and slides are among scores of internal company documents, now the subject of depositions, in a series of lawsuits that claim his fears came true.
► From the (Everett) Herald — Born with heart defect, Boeing worker's child 'never knew anything different' — Six years ago, Marie Riley heard about a law firm seeking aerospace workers whose children suffered birth defects — like her.
► From the (Everett) Herald — A recap of 3 lawsuits over chemical exposure at Boeing plants — Parents believe toxins in company factories caused serious birth defects in their kids.
---
ANTI-TRUST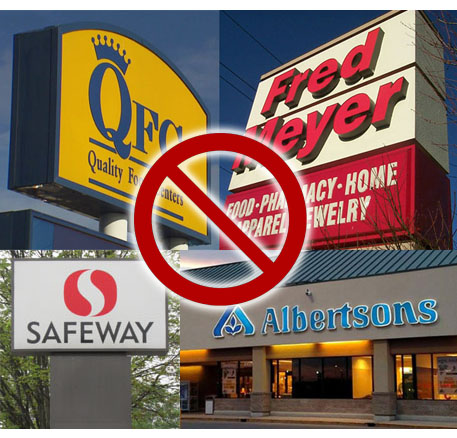 ► From the (Everett) Herald — Proposed merger of Albertsons and Kroger worries employees — The proposed merger of Kroger and Albertsons, two supermarket giants, has union workers at an Albertsons store in Marysville and elsewhere on edge. On Wednesday about a dozen workers and union reps stood outside the busy store and handed out leaflets, explaining their concerns over the multi-billion dollar deal. They hoped to convince customers to sign a petition to block the deal, which would unite two of the nation's largest grocery chains.
► From the union-busting Columbian — Albertsons-Kroger merger cause for concern (editorial) — A proposed merger between Kroger and Albertsons grocery stores would be disconcerting under the best of circumstances. But the inclusion of a planned $4 billion payout to Albertsons shareholders adds to the concern, warranting the attention it has received from the state of Washington and Attorney General Bob Ferguson.
The Stand (Nov. 2) — State sues to block Albertsons cash-out with merger pending
The Stand (Oct. 14) — Grocery unions decry proposed Kroger-Albertsons merger — Unions representing grocery store workers — UFCW 7 in Colorado, UFCW 324 and UFCW 770 in California, UFCW 367 in Tacoma, UFCW 3000 across Washington state, and Teamsters 38 in Everett — say the proposed merger would be "devastating for workers and consumers," and call on anti-trust regulators to block it.
---
THAT WASHINGTON
► From Reuters — Democrats seek vote reform, gay marriage, debt ceiling in 'lame duck' Congress — Democrats in the U.S. Congress aim to pass bills protecting same-sex marriage, clarifying lawmakers' role in certifying presidential elections and raising the nation's debt ceiling when they return from the campaign trail on Monday.
► From HuffPost — Top Democrats warming up to denying GOP a chance to leverage debt limit — Democratic congressional leaders signaled Sunday they're willing to consider raising the federal debt limit during the upcoming lame-duck session of Congress, while both chambers of Congress remain safely in Democratic hands.
---
NATIONAL
► From KTVU — Nearly 50,000 UC student employees set to strike, say they can't afford to live with current wages — Nearly 50,000 UC student employees across the state will be out of class and on the picket lines on Monday as members of the UAW Union are demanding a fair contract, after months of bargaining with the University of California.
► From NPR — Workers at HarperCollins Publishers begin strike — Union members at HarperCollins, one of the largest publishers in the country, started an indefinite strike Nov. 10. The action comes after a drawn out negotiation process, with workers asking for higher wages, stronger commitments to diversifying staff and better family leave. The approximately 250 unionized workers are represented by UAW 2110, and include people in design, marketing, publicity and sales. These employees have been working without a contract since April.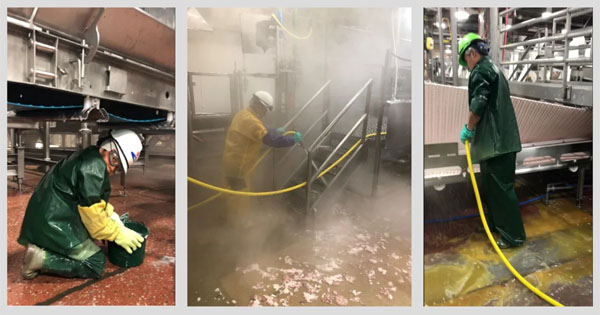 ► From NBC News — Food sanitation company accused of employing at least 31 children on graveyard shifts in slaughterhouses — Packers Sanitation Services, Inc., or PSSI, a company contracted to work at slaughterhouses and meatpacking facilities throughout the county, allegedly employed at least 31 kids — one as young as 13 — to work overnight cleaning shifts at three facilities in Nebraska and Minnesota, according to court documents filed on Wednesday.
► From Salon — A glitch in Kroger's new payroll system means some employees haven't been fully paid since Labor Day — Since Labor Day, reports of late and partial paychecks have dominated Kroger employee Facebook pages and Reddit forums. Many employees — both exempt and non-exempt — have written posts describing how they've had to tap into their savings in order to cover the discrepancies between their promised pay and recent paychecks.
---
THE STAND IS GOING ON HIATUS
The Entire Staff of The Stand hasn't taken much vacation time this year, but will do so starting tomorrow. So the next Daily News update won't be until Wednesday, Nov. 23, right before the Thanksgiving break. Until then…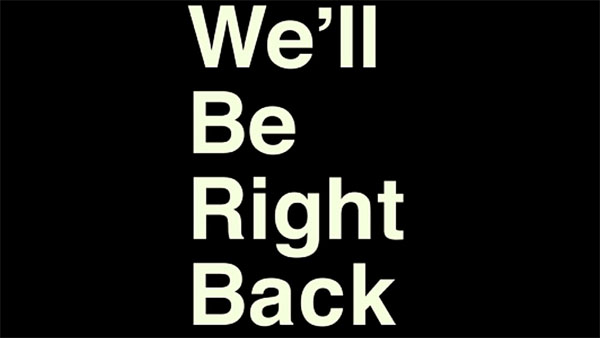 ---
The Stand posts links to Washington state and national news of interest every weekday morning by 10 a.m.
Short URL: https://www.thestand.org/?p=112736
Posted by
admin
on Nov 14 2022. Filed under
DAILY LINKS
. You can follow any responses to this entry through the
RSS 2.0
. Both comments and pings are currently closed.