Disgusting Starbucks | Listen to nurses | Patty rises | Give thanks
Wednesday, November 23, 2022
---
LOCAL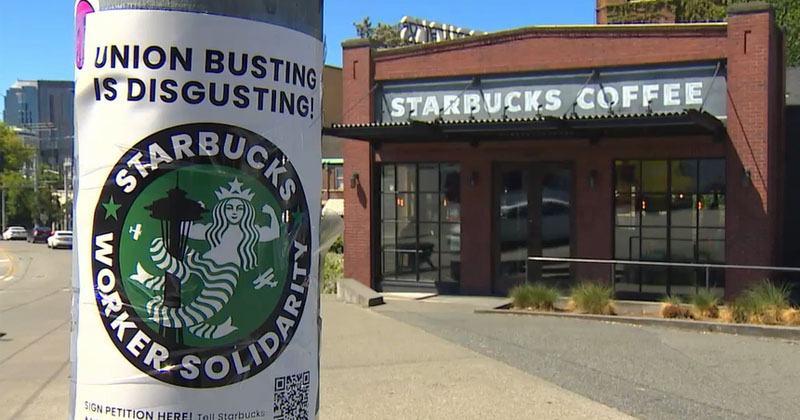 ► From CNN — Starbucks closes location that was the first to unionize in Seattle –Starbucks is closing the store in Seattle where employees were the first to vote to form a union in the chain's home city. A company spokesperson cited safety concerns, but union organizers see those decisions as the company's effort to hit back against their efforts. "This is the most clear-cut case of retaliation this company has shown closing a union store yet," Starbucks Workers United said in a statement on the closure. "Starbucks and Howard Schultz are playing petty games with worker's lives. They lack respect not only for the rights of their workers, but for the law of this country."
► From the PS Business Journal — Starbucks to shutter a 4th unionized Seattle store
EDITOR'S NOTE — Follow Starbucks Workers United Seattle @SeattleSBWU for the latest on how workers plan to respond to the company's continued union busting.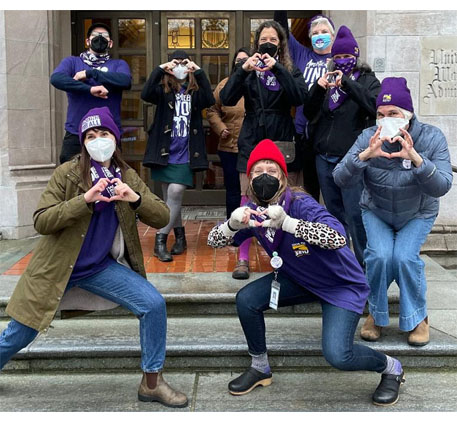 ► From SEIU 925 — UW Libraries Staff vote for full strike — Employees at the University of Washington Libraries and Press voted Nov. 17 to go on strike on 24 hours' notice if their union bargaining team deems it necessary. UW Libraries and Press staff engaged in a one-day strike on Oct. 13 to show frustration at how long the University has been dragging out negotiations. Bargaining dates are scheduled for Nov. 22 and 29. The strike vote passed by 94%, with 112 of 128 bargaining unit members casting a ballot.
► From KUOW — Jayapal calls for FTC investigation into Kroger-Albertsons merger — The U.S. representative from Seattle says the merger will stifle competition, hurt consumers, and small businesses, and will ultimately lead to higher prices and fewer products on the market. State Attorney General Bob Ferguson has made similar arguments in his efforts to keep a $4 billion payout to Albertsons' shareholders from going through.
► From KOIN — Fred Meyer facing class action lawsuit for allegedly not paying employees — Fred Meyer is facing a class action lawsuit over wages as two employees are seeking at least $5 million on behalf of employees who aren't getting paid. Fred Meyer stores activated a new payroll system in September that created widespread errors, causing people to miss multiple weeks of pay, according to the lawsuit.
EDITOR'S NOTE — Ready for a voice at work? Get more information about how you can join together with co-workers and negotiate a fair return for your hard work. Or go ahead and contact a union organizer today!
► From Crosscut — Kirkland hospital uses COVID aid to trigger $1.9M in admin bonuses — In a legal gray area, EvergreenHealth commissioners approved including pandemic relief funds in the hospital's financial performance.
EDITOR'S NOTE — Recall that this was one of the hospitals that offered priority COVID vaccination to VIP donors at a time when most — including many frontline workers — could not get vaccines due to limited supplies.
---
THIS WASHINGTON

► From Crosscut — WA's state budget forecast grew $762M despite recession worries — The numbers released Friday provide key information as state lawmakers and Gov. Jay Inslee prepare to write a new two-year state budget. That spending blueprint funds schools, parks, prisons, public lands, the state's mental health system and other social services.
EDITOR'S NOTE — …AND funding the contracts for the Washington state employees who provide all of those critical services.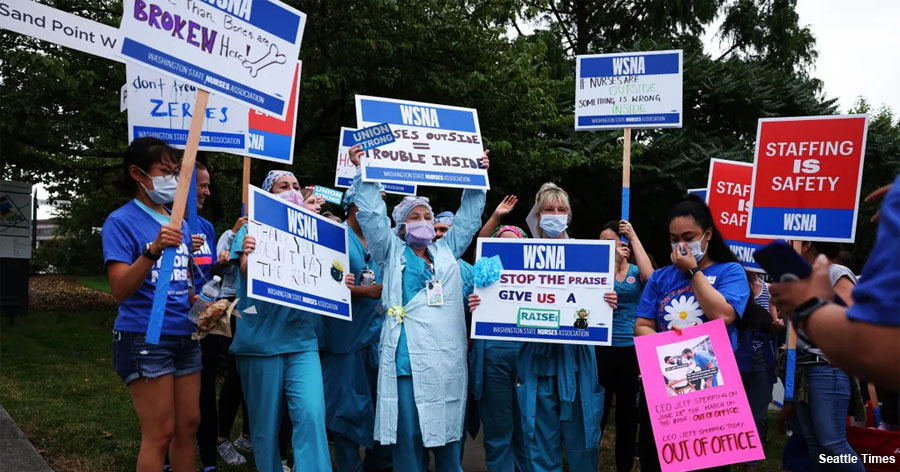 ► From the Seattle Times — WA lawmakers should heed nurses' warning they are staffed too thin (editorial) — Pay, benefits and working conditions are cornerstones of attracting and retaining professionals in any field, including nursing… Washington's health care system can't function, financially or otherwise, without an adequate staff of nurses. Trust nurses when they say their ranks are too thin.
► From L&I — Dollar Tree discounts worker safety at two Tacoma stores — State Department of Labor & Industries inspectors found boxes stacked perilously close to collapsing — potentially onto workers — at Tacoma Dollar Tree stores on Pacific Avenue South and Steele Street. In 2019, the company was cited and fined $500,000 for breaking the same rules, resulting in one of the largest L&I fines ever issued.
► From the Olympian — House Democrats elect leadership team for 2023 session –Tacoma Democrat Laurie Jinkins was re-elected for a third time as Speaker and Rep. Joe Fitzgibbon of West Seattle will replace Rep. Pat Sullivan as House Majority Leader.
---
ELECTION REDUX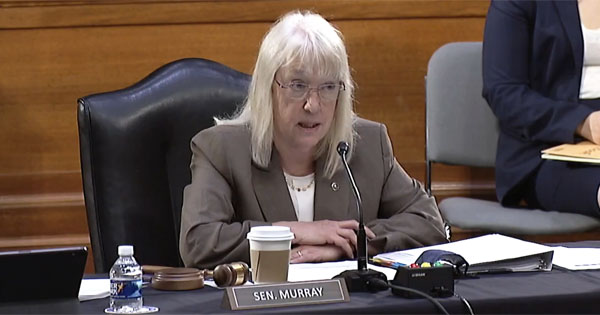 ► From the Seattle Times — Patty Murray likely to be first female Senate president pro tem, 3rd in line for presidency — U.S. Sen. Patty Murray will likely be the first woman to serve as Senate president pro tempore, a position that would place her third in line for the presidency. Murray will also likely chair the powerful Senate Appropriations Committee, controlling the federal purse strings and directing billions of dollars of spending.
► From the Seattle Times — Republicans hit blue wall in WA: Meet your new state Legislature — While Marie Gluesenkamp Perez made noise nationally with a U.S. House upset and Patty Murray silenced her doubters with her sixth straight U.S. Senate victory, Democrats lower down on the Nov. 8 ballot quietly bolstered their control over the Washington state Legislature, setting the stage for an action-packed lawmaking session that opens less than two months from now.
The Stand (Nov. 9) — Labor's grassroots activism makes difference in midterm elections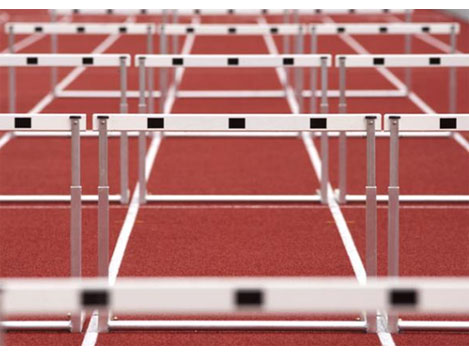 ► From the AP — Republicans try to stop Saturday voting in Georgia runoff — Republican groups appealed to Georgia's highest court Tuesday in an attempt to prohibit early voting this Saturday in the U.S. Senate runoff election between Democratic Sen. Raphael Warnock and Republican challenger Herschel Walker.
► From the Guardian — U.S. corporations gave more than $8 million to election deniers' midterm campaigns — Some of the best-known corporations in the U.S., including AT&T, Boeing, Delta Air Lines and Home Depot, collectively poured more than $8 million into supporting election deniers running for U.S. House and Senate seats in this month's midterm elections.
---
THAT WASHINGTON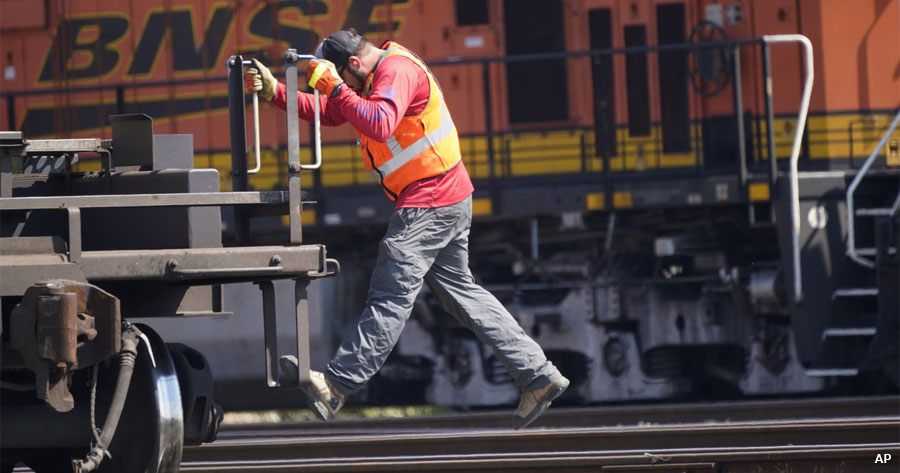 ► From Politico — President of largest rail union predicts congressional intervention after 'no' vote — Rail union leaders are increasingly grim that they'll be able to reach a contract agreement with freight carriers before Congress has to step in. "I'm hopeful, but I doubt it's really in the cards," said Jeremy Ferguson, the president of SMART-Transportation Division, the country's largest rail union, whose members voted down a tentative agreement with employers on Monday. "I've got a lot of issues that are outstanding; that are reasons why our guys voted it down."
► From the LA Times — Ten years of limbo. DACA recipients need permanent relief now (editorial) — One of the few issues most Americans can agree on when it comes to the thorny topic of immigration is that longtime residents who were brought into the United States illegally as children should be granted permanent status. Congress should seize the opportunity during the lame-duck session to pass such legislation before the end of the year.
► From the AP — Biden to extend student loan pause as court battle drags on — President Joe Biden announced Tuesday that his administration will extend a pause on federal student loan payments while the White House fights a legal battle to save his plan to cancel portions of the debt.
► From The Hill — Teachers union head: Pompeo 'desperate to be labeled as the extremist' in GOP primary — Pompeo, who spent nearly three years as secretary of State under the Trump administration, said that he believes the AFT President Randi Weingarten is the "most dangerous person in the world." Weingarten said that Pompeo's latest attacks toward her are an attempt for him to gain millions of dollars in funding for a potential presidential campaign:
"He needs to fund his campaign. He doesn't have a base so he is trying to get millions from the anti-union, anti-public-education billionaires like Betsy DeVos."
---
NATIONAL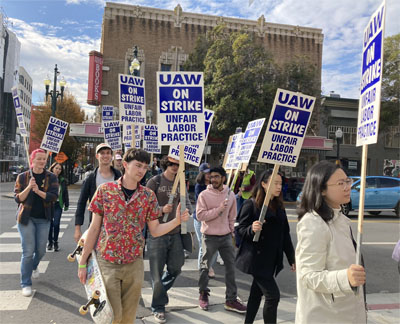 ► From ABC — UC student-workers strike enters second week: 'Our needs are not being met' — The strike involving thousands of University of California student researchers, teaching assistants and postdoctoral scholars has entered its second week with no end in sight. "The UC I think is hopeful that this comes to an ends soon," said Hannah Freund, a fourth-year Ph.D. student at UC Riverside. "But we'll stay here as long as it takes to get what we need to live comfortably and not be rent burdened." Freund was one of about 250 people picketing on the UC Riverside campus Tuesday afternoon. In all, close to 48,000 people are on strike at UC campuses all across the state. The walkout started on Nov. 14, with student workers demanding better pay and benefits.
► From the AFL-CIO — Take action: NFL players need safer fields — All employees are entitled to the safest working environment possible—including NFL players. NFL Players Association members should not have to work on fields that cause a higher rate of injuries. If you stand in solidarity with our union brothers, please take 30 seconds to add your name and urge the NFL to replace slit-film surfaces.
► From Common Dreams — Cease-and-desist order called 'massive victory' for U.S. Amazon workers — Progressives welcomed last week's news that a federal judge filed a nationwide cease-and-desist order against Amazon, which stipulates that the e-commerce giant must stop firing workers for organizing and otherwise impeding their participation in pro-union activities.
► From the LA Times — Yvonne Wheeler becomes first Black woman to lead L.A. County Federation of Labor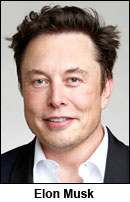 ► From the NY Times — The worst midnight email from the boss, ever (by Jessica Bennett) — Elon Musk, with his union-busting record and his ruthless firing of those who disagree with him, is like a boss on steroids and his embrace of "extremely hard core" isn't just out of step with the national mood; it's revealing about an old model of leadership we're trying to move on from. Maybe what we are witnessing with Twitter's mass exodus is a labor revolt "in real time," as one Twitter user put it. None of us want a job in which we are overworked or undervalued, responding to fear or ultimatums, but for many people, that's what work still is. Can't we do better?
► From the AP — Workers protest, beaten at virus-hit Chinese iPhone factory — Employees at the world's biggest Apple iPhone factory were beaten and detained in protests over pay amid anti-virus controls, according to witnesses and videos on social media Wednesday, as tensions mount over Chinese efforts to combat a renewed rise in infections.
---
HAPPY THANKSGIVING
---
The Stand posts links to Washington state and national news of interest every weekday morning by 10 a.m.
Short URL: https://www.thestand.org/?p=112773
Posted by
admin
on Nov 23 2022. Filed under
DAILY LINKS
. You can follow any responses to this entry through the
RSS 2.0
. Both comments and pings are currently closed.