Capital gains in court | Spokane Co. gives up | Boeing's bad idea
Wednesday, January 25, 2023
---
THIS WASHINGTON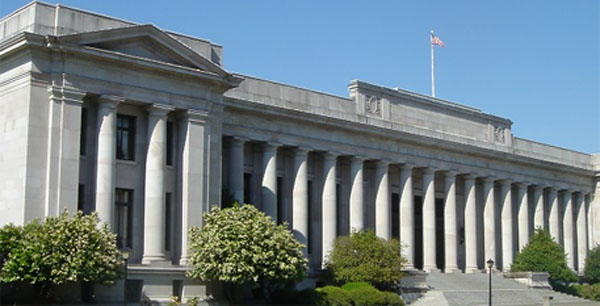 ► From GeekWire — Washington Supreme Court case for controversial capital gains tax begins this week — The court will hear arguments this week on whether a statewide tax on capital gains in excess of $250,000 is lawful. The tax was approved by the Legislature and signed by Gov. Jay Inslee two years ago. Last year, a Douglas County Superior Court judge struck the law down on the grounds that it violated Washington's constitutional mandate for taxes to be applied uniformly. The state Supreme Court agreed to take up the issue following an appeal from Attorney General Bob Ferguson.
The Stand — Rally Thursday, Jan. 26 at Capitol to support fair taxes — More than $500 million in state funding for education and child care is at risk in a lawsuit challenging the capital gains tax on the super-rich. Multiple unions that support making Washington's tax system more fair are urging members and community supporters to attend Thursday's rally. RSVP now.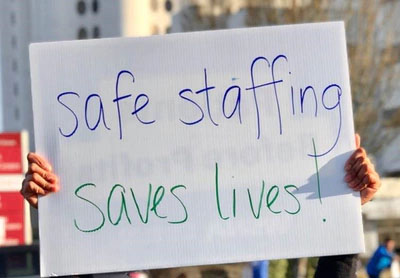 ► From the Peninsula Daily News — Peninsula hospitals oppose staffing legislation –Port Angeles native and CNA Jena Chamberlin, 27, works 36 hours a week and has been employed at Olympic Medical Center for three years. "We're shorthanded all the time," said the SEIU Healthcare 1199NW member, adding that patient rooms are commonly blocked off from use because of short staffing. "I don't feel I'm giving the patient the care that I should. There's nothing set in stone that says, 'Hey, you need to have safe staffing by law'." SEIU 1199NW president Jane Hopkins called SB 5236 "really improved" over the 2022 legislation, saying it allows nurses and hospital management to decide what the staffing allocation should look like and that changes will not happen immediately.
EDITOR'S NOTE — Alternate headline: "Peninsula nurses support staffing legislation."
► From the Washington Post — Pay transparency is here. Corporate America is still catching up. — While about a dozen states and municipalities, including California and Washington state, now have laws on the books as of January requiring pay transparency in job ads, corporate America is having a hard time adapting. Companies are struggling to set meaningful salary ranges and navigate conversations around pay with job candidates and their own employees.
► From the Olympian — 'Issues' with leader caused this WA state lawmaker to leave the Republican caucus — Rep. Michelle Caldier (R-Gig Harbor) is no longer caucusing with the House Republicans after having issues with House Republican Leader J.T. Wilcox.
---
REPRODUCTIVE RIGHTS
► From the Spokesman-Review — State lawmakers hear slew of abortion protection bills following 50th anniversary of Roe v. Wade — Demonstrators gathered on the Capitol steps demanding expanded abortion access as lawmakers met Tuesday to hear a number of bills on reproductive health. Following the Dobbs v. Jackson decision last summer, the country is moving into a post-Roe world. For many Washington legislators, that means protecting the right to an abortion in the state. One way to do that is through a proposal from Gov. Jay Inslee that would enshrine the right in the state constitution, but it's not likely to have enough support to pass this session.
► From the Seattle Times — Abortion rights supporters rally outside WA Capitol
► From the Olympian — Bills to protect abortion rights heard at public hearings Tuesday — A package of legislation on reproductive health was heard in Senate committees throughout the day Tuesday.
► From Crosscut — What has changed in Washington since the fall of Roe (podcast) — Without federal protection for abortion, the state has become a refuge for those seeking care and a target for political opposition.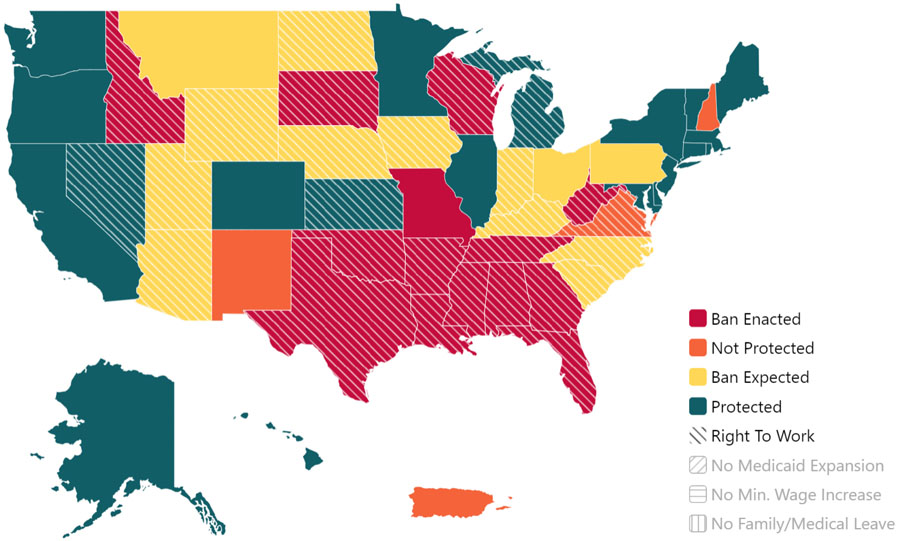 ► From the AFL-CIO — The Anniversary of Roe v. Wade reminds us that the fight for workers' rights continues — These fights are deeply connected, and in many states where abortion has been restricted, workers' rights are also severely limited. Working people have the ability to respond and that's why we launched a new map to help workers make informed decisions to better advocate for ourselves and our families.
The Stand (Jan. 24) — New report links abortion access to economic security
---
LOCAL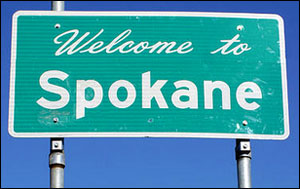 ► From the Spokesman-Review — Spokane County's attempt to make unions bargain in public officially over — Spokane County has officially given up its attempt to force unions to negotiate labor contracts in public. On Tuesday, the Spokane County Commission unanimously voted to amend a 2018 law that required unions to bargain in public meetings. The county had to amend its law following a December ruling by the state Supreme Court, concerning a dispute between the city of Spokane and multiple unions, that determined bargaining laws must be uniform statewide. Spokane County Commissioner Chris Jordan said:
"I'm disappointed time and taxpayer money was spent on an unnecessary battle with our own employees."
The Stand (Dec. 12, 2022) — State Supreme Court rejects Spokane 'open bargaining' law — Michael Rainey, President/Executive Director of the Washington State Council of County and City Employees (AFSCME): "During this battle for nearly two years, Spokane workers have shown up without a contract serving the people while their rights for fair wages and benefits were held hostage by an illegal ordinance. This ruling makes it clear that forcing workers to give in to unfair and arbitrary bargaining conditions is patently illegal."
► From the Tri-City Herald — Workers start emptying radioactive waste from massive, leak-prone Hanford tank — Emptying of another leak-prone single-shell underground tank holding radioactive and other hazardous waste at the Hanford nuclear reservation has begun for the first time since August 2021.
► From the PS Business Journal — Paccar hits gas on production as customers refresh freight fleets — That will mean more work for Paccar's facilities in Kirkland and Renton, where it produces trucks under the Kenworth, Peterbilt and DAF brands. Around 10% of Paccar's U.S. workforce is based in Washington.
---
SOUTH OF THE BORDER
► From the Oregonian — Portland parks, transportation workers move to strike next week — Hundreds of Portland parks and transportation workers are planning to walk off their jobs next week with city leaders and a public employee union at an impasse in contract negotiations. Laborers' Local 483 notified the city Monday that its workers will go on strike starting Feb. 2.
---
AEROSPACE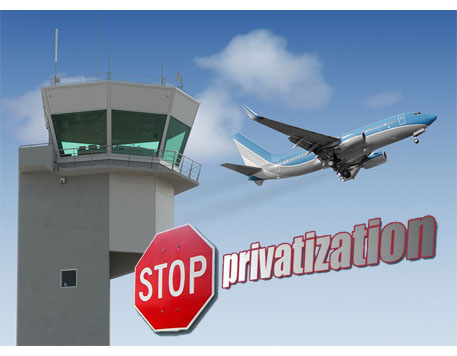 ► From the Seattle Times — As Boeing posts more red ink, CEO cites progress, comments on FAA — Still struggling with a wobbly supply chain and production slowdowns, Boeing lost $663 million, or $1.06 per share, in the fourth quarter despite Wall Street analysts' expectation of a profit. CEO Dave Calhoun unexpectedly declared that he favors privatizing the Federal Aviation Administration following the agency's recent operational outage, which caused air travel chaos in the U.S.
EDITOR'S NOTE — Sure. Let's hire some Southwest Airlines executives to bring the efficiency and reliability of the private sector to the task of protecting public safety.
The Stand (Feb. 5, 2016) — Congress: Fix FAA funding, don't privatize our airways (by Monika Warner)
► From Reuters — Boeing reports loss, but first positive free cash flow since 2018 — Boeing losses widened for 2022 on weakness in its defense unit but the U.S. planemaker reported its first yearly positive cash flow since 2018 on stronger commercial airplane deliveries.
► From Reuters — U.S. safety board chair rebukes Ethiopia over Boeing 737 MAX report — The National Transportation Safety Board on Tuesday faulted Ethiopia's final report into the March 2019 Boeing 737 MAX fatal crash and said investigators did not adequately address the performance of the flight crew.
---
THAT WASHINGTON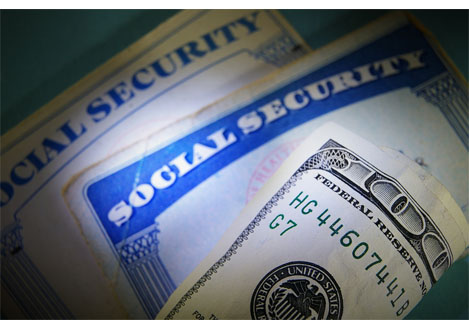 ► From The Hill — Senators eye Social Security reforms as some in House GOP consider cuts — Some senators are eyeing a divided Congress as an opportunity to tackle reforms to Social Security, as the program faces significant solvency issues in little more than a decade. Reports surfaced last week that Sens. Bill Cassidy (R-La.) and Angus King (I-Maine) are working toward a bipartisan compromise that could lead to an investment fund specifically to help shore up Social Security. On the other side of the aisle, Sen. Joe Manchin (D-W.Va.), a key centrist, recently suggested raising the taxable wage cap for the program. Said Manchin:
"If you want to have a quick fix, you have enough cash so people can continue to get the benefits that they've earned and worked for, the easiest ways to raise the cap."
EDITOR'S NOTE — We don't often get to say this, but we're with Manchin on this one.
► From the Washington Post — White House unveils new tenant protections amid soaring rental costs — Under pressure to address the nation's soaring housing costs, the Biden administration on Wednesday announced significant new actions to protect tenants and make renting more affordable. The announcement involves multiple federal agencies that will gather information on unfair housing practices.
---
NATIONAL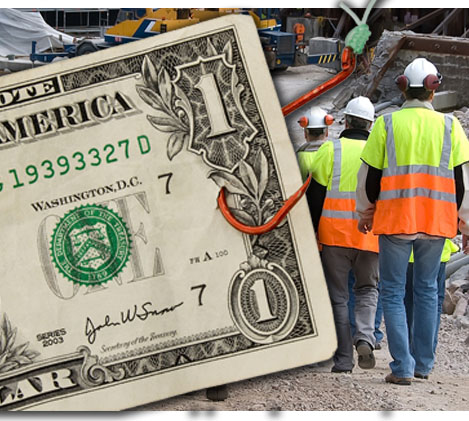 ► Special Report from CBS News — Wage theft often goes unpunished despite state systems meant to combat it — CBS News found the systems designed to protect victims of wage theft often fail. CBS also found that even when they win their cases, inconsistent enforcement and a patchwork of local, state and federal regulations means many victims are never paid a dime, while others are left waiting months or even years for a resolution.
► From CNN — Major railroad posts record earnings, spends more on share repurchases than on its employees — Union Pacific, one of the major freight railroads that successfully fought off union demands for paid sick days for workers during contentious labor negotiations in 2022, reported another year of record earnings Tuesday. For the year, the company's employee pay and benefits rose by about $500 million, or 12%, to $4.6 billion, far less than the $6.3 billion that Union Pacific spent repurchasing shares of stock.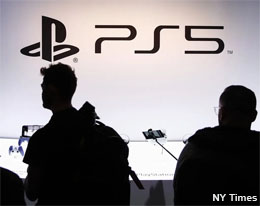 ► From the NY Times — Unions and video games (by German Lopez) — The game industry's story is a universal one, of a new business growing up and becoming a major cultural institution, one that hundreds of millions of Americans regularly engage with. And similar to the types of abuses and tragedies in Hollywood or the NFL that reverberate beyond fans of movies and sports, the game industry has also faced accusations of brutal work conditions, discrimination and harassment. The conditions have prompted more workers to move to unionize.
EDITOR'S NOTE — Ready for a voice at work? Get more information about how you can join together with co-workers and negotiate a fair return for your hard work. Or go ahead and contact a union organizer today!
► From NPR — America, we have a problem. People aren't feeling engaged with their work. — The Gallup survey of roughly 67,000 people in 2022 found only 32% of workers are engaged with their work compared with 36% in 2020. The share of workers found to be "actively disengaged" has risen since 2020, while the share of those in the middle — those considered "not engaged" — has remained about the same.
► From the NY Times — Laid off in your living room: The chaos of remote job cuts — Angst rippled across laptop screens this month, with dozens of companies announcing layoffs and finding ways to breed extra chaos in the process.
---
INTERNATIONAL
► From the AP — Amazon workers hold first UK strike, adding to labor turmoil — Amazon warehouse workers went on strike for the first time in Britain on Wednesday because of a dispute over pay and working conditions, adding to a wave of industrial labor action across the country fueled by the soaring cost of living. Union members voted to walk off the job for one day at the e-commerce giant's fulfillment center in Coventry.
► Oh, and then there's this from CNN — The Doomsday Clock moves to 90 seconds to midnight, signaling more peril than ever — The world is closer to catastrophe than ever: the Doomsday Clock, the metaphorical measure of challenges to humanity, was reset to 90 seconds before midnight on Tuesday. The science and security board of the Bulletin of the Atomic Scientists said the move — the closest to widespread calamity humanity has ever been judged to be — was "largely, though not exclusively" due to the war in Ukraine.
EDITOR'S NOTE — Have a nice day!
---
The Stand posts links to Washington state and national news of interest every weekday morning by 10 a.m.
Short URL: https://www.thestand.org/?p=113859
Posted by
admin
on Jan 25 2023. Filed under
DAILY LINKS
. You can follow any responses to this entry through the
RSS 2.0
. Both comments and pings are currently closed.