Corporate WA targets justices | UW librarians celebrate | Fed's fallout
Thursday, January 26, 2023
---
THIS WASHINGTON



► From Crosscut — Washington's new capital gains tax goes before state Supreme Court — It's part of a century-old struggle to make the state's tax system more progressive.
The Stand — Rally TODAY at State Capitol to support fair taxes — Invest in Washington Now, a movement of educators, working families and everyday Washingtonians advocating for progressive revenue solutions, is holding a rally today to show support for the capital gains tax on the super-rich starting at 11:30 a.m. on the steps of the State Capitol building.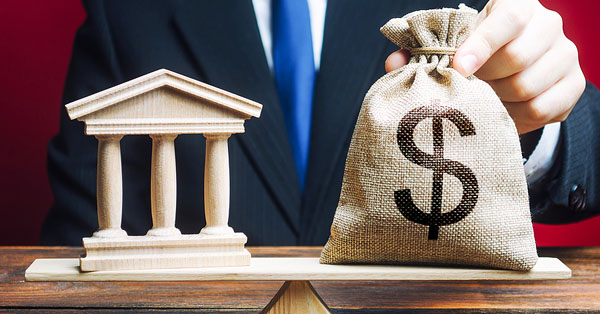 ► From the Seattle Times — As capital gains tax goes to WA Supreme Court, a push to 'microtarget' justices — As the Washington Supreme Court prepares to decide the fate of the state's new capital gains tax, a conservative think tank, whose leadership sued to stop what it calls a state income tax, is "microtargeting" the state's nine Supreme Court justices with an ad campaign. The Washington Policy Center, one of the leading opponents of the capital gains tax, wrote to donors last week, outlining its advertising strategy as the justices prepare to hear challenges to the tax this week.

EDITOR'S NOTE — And who are the donors for the Washington Policy Center? Corporations and billionaires' foundations. Its board and advisors are representatives from a laundry list of businesses and corporate lobbying groups. The WPC is a member of the State Policy Network, one the Koch-funded policy, communications and litigation arms of the corporate bill mill known as the American Legislative Exchange Council (ALEC). Sourcewatch says the WPC and its SPN counterparts "give the cookie-cutter ALEC agenda a sheen of academic legitimacy and state-based support." WPC donors' opposition to Washington's capital gains tax should come as no surprise. The CEOs and other executives who run these corporations are among the wealthiest 0.2% of Washingtonians who will have to pay this 7% tax on extraordinary stock market profits greater than $250,000 in a year. (Sales of real estate, retirement assets, small businesses and farms are all exempted.)
► From the Tri-City Herald — Bill would require government and nonprofit Washington employers to pay interns — SB 5327 would require state and local government agencies, as well as educational, charitable, and non-profit organizations that get funding from the public to pay interns at least the state minimum wage.
► From the Seattle Times — What new federal money will mean for WA ferries — The federal government has awarded WSF $4.9 million to help build an electric-ferry charging station for the busy Mukilteo-Clinton line, $5 million for dock improvements at Southworth, and $1.7 million to buy modern ferry-payment software and systems.
---
LOCAL
Talk about a WEDNESDAY WIN! We anticipated being on strike today, but through our union power we found ourselves celebrating a tentative agreement instead.

CONGRATULATIONS to all the librarians & professional staff at the UW Libraries and the UW Press!#UnionsForAll @UWLibUnion pic.twitter.com/O2RNBcQ7Su

— SEIU Local 925 (@SEIU925) January 26, 2023
► From the Seattle Times — UW librarians and press staff reach tentative deal, avoid strike — Union staff at the University of Washington Libraries and Press reached a tentative agreement with the administration early Wednesday, avoiding a strike scheduled to start just three hours later. Members of SEIU 925 , which has about 130 librarians and press workers, were prepared to strike at 9 a.m., taking a stand against what they say are low wages and tactics by the university to stall contract negotiations. Organizers shifted a rally scheduled for noon Wednesday at Red Square to a celebration rather than a strike rally.
The Stand (Jan. 25) — Strike averted at UW Libraries and Press
EDITOR'S NOTE — Are you ready to WIN? Get more information about how you can join together with co-workers and negotiate for better wages and working conditions. Or go ahead and contact a union organizer today!
► From the Seattle Times — King County Councilmember Jeanne Kohl-Welles to retire at end of term — Kohl-Welles, who has served in elected office in the Seattle area for more than three decades, will retire at the end of the year and not run for reelection, she said Wednesday.
---
AEROSPACE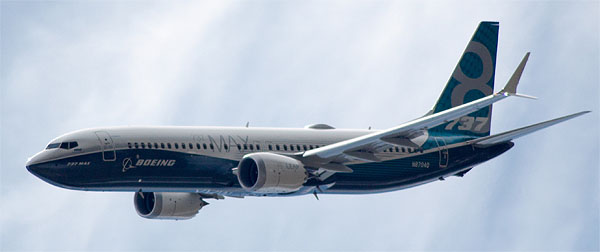 ► From the AP — Boeing to be arraigned in court over two MAX jet crashes — Boeing representatives and relatives of some of the passengers killed in two crashes of Boeing 737 Max jets will meet face-to-face in a Texas courtroom Thursday, where the aerospace giant will be arraigned on a criminal charge that it thought it had settled two years ago. In a brief filed Wednesday, lawyers for the families accused Boeing of committing "the deadliest corporate crime in U.S. history."
► From Bloomberg — Boeing hints new jet it's testing with NASA could replace 737 MAX — Later this decade, Boeing plans to fly a full-scale prototype of an innovative new single-aisle jet, whose size could make it an eventual successor to the 737 MAX. Boeing and NASA have been working on a concept for nearly 15 years that reduces drag — and fuel burn — with extra-long, thin wings stabilized by diagonal struts attached to the bottom of the fuselage.
► From the AP — Tale of 2 airlines: Big profit at American, Southwest loss
---
THAT WASHINGTON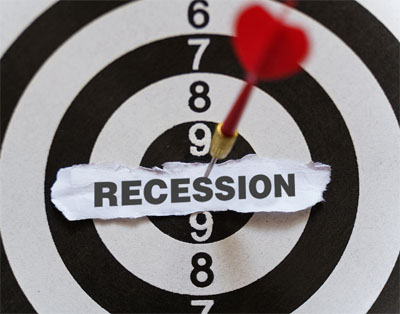 ► From the Washington Post — U.S. economy grew 2.1% in 2022, but recession fears linger —  The latest GDP figures point to a strong but slowing economy that has been tempered by the Federal Reserve's aggressive efforts to control inflation. Although the Fed's rate increases have already had a chilling effect — most notably in the housing market — economists say it could be months before the Fed's actions fully work their way through the labor market and broader economy. Many major banks are forecasting an economic downturn this year.
EDITOR'S NOTE — Most economists agree that inflation has been caused by the pandemic (supply chain disruptions), the Russian war against Ukraine (energy inflation) and record corporate profits. An EPI study last year found that more than half of nonfinancial private sector price increases (53.9%) can be attributed to fatter profit margins, while labor costs contributed less than 8% of this increase. And yet, the Fed remains focused on combating inflation by creating higher unemployment and slowing wage gains.
► From the WSJ — Layoffs spread beyond tech titans — Dow, IBM and SAP say they will lay off thousands of workers as belt-tightening becomes the new business priority.
► From Roll Call — In most diverse Congress in history, staff representation lags — The 118th Congress is the most diverse in history, with a quarter of members identifying as nonwhite. But disparities persist as lawmakers choose the people who really run things behind the scenes — their staff.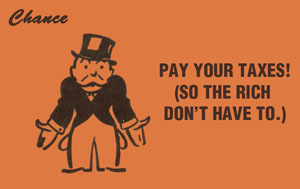 ► From the Washington Post — Democrats hammer GOP plan to impose national sales tax, abolish IRS — Democrats are seizing on a Republican proposal to impose a national sales tax and abolish the Internal Revenue Service as a cudgel against the GOP. Senate Majority Leader Charles E. Schumer (D-N.Y.) and House Minority Leader Hakeem Jeffries (D-N.Y.) blasted the Fair Tax Act, saying it would result in dramatic tax hikes for almost every American, create a particular burden for seniors and "detonate" Social Security.
► From Vox — FairTax, the GOP plan for a 30% national sales tax, explained — Why Kevin McCarthy agreed to put a radical plan to remake the tax code up for a vote.
► From HuffPost — RNC touts focus on 'working class' as it stays at $1,283-a-night Pacific Coast resort — But Republican National Committee members can enjoy a sweeping view of the ocean, a 30-meter pool, shopping at the on-site Cartier's and $60 breakfasts.
---
NATIONAL
Yetao Bing
Qizhong Cheng
Zhishen Liu
Jingzhi Lu
Marciano Martinez Jimenez
Jose Perez
Aixiang Zhang

— United Farm Workers (@UFWupdates) January 26, 2023
► From the NY Times — Half Moon Bay immigrant community reels from mass shooting of farmworkers — On Wednesday, the small immigrant community in Half Moon Bay, Calif., was reeling from the mass shooting two days earlier that left seven dead, all of whom worked on farms near the small coastal town that is better known for its big surfing waves and a popular pumpkin festival.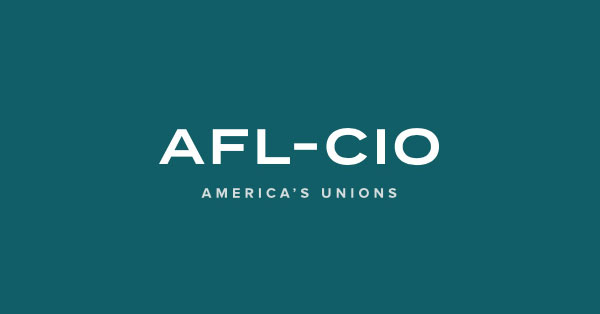 ► From the AFL-CIO — New AFL-CIO senior staff team to meet the moment for working people — Today, AFL-CIO President Liz Shuler announced key senior staff hires who will implement a bold and ambitious workers' agenda, meeting this moment and building on the momentum of historic worker organizing. The AFL-CIO senior staff team will execute on Shuler and AFL-CIO Secretary-Treasurer Fred Redmond's goals to grow union membership and good union jobs in infrastructure, clean energy, emerging technology and public sectors, and build an equitable, strong democracy and economy in every community.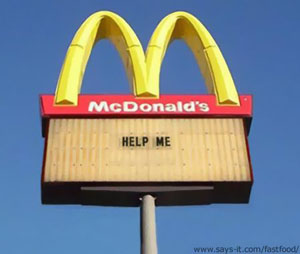 ► From CNN — McDonald's, In-N-Out, Chipotle spending millions to block raises for their workers — California voters will decide next year on a referendum that could overturn a landmark new state law setting worker conditions and minimum wages up to $22 an hour for fast-food employees in the nation's largest state. Chipotle, Starbucks, Chick-fil-A, McDonald's, In-N-Out Burger and KFC-owner Yum! Brands each donated $1 million to Save Local Restaurants, a coalition opposing the law.
► From Sports Illustrated — NFLPA's DeMaurice Smith blasts NFL for history of bullying in labor matters — Smith said that NFL fans truly don't know the struggle between the two factions and the lack of oversight at the top:
"The league has probably been the largest group of bullies in the labor market. We've had people declare war on labor forever, but I don't know of another business in America that has antitrust exemptions, they answer to no one… there's no board of directors, there's no transparency, there's no oversight."
► From the Washington Post — Backlash grows against DeSantis decision to block AP class on Black history — The DeSantis administration said an AP African American studies course would not be approved because it violated state law and "lacks educational value."
---
The Stand posts links to Washington state and national news of interest every weekday morning by 10 a.m.
WASHINGTON IS A UNION STATE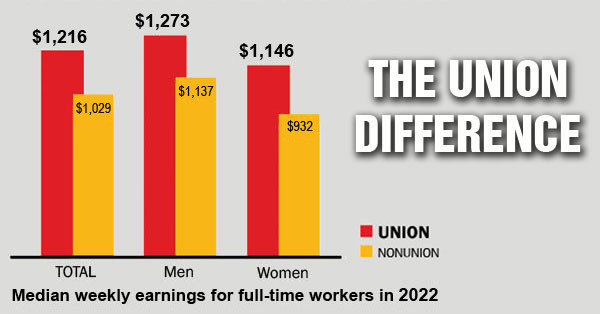 CHECK OUT THE UNION DIFFERENCE in Washington state: higher wages, affordable health and dental care, job and retirement security.
FIND OUT HOW TO JOIN TOGETHER with your co-workers to negotiate for better working conditions and respect on the job. Or go ahead and contact a union organizer today!