Earn while you learn | Deadly patient loads | Subpoena Schultz
Tuesday, February 21, 2023
---
APPRENTICESHIP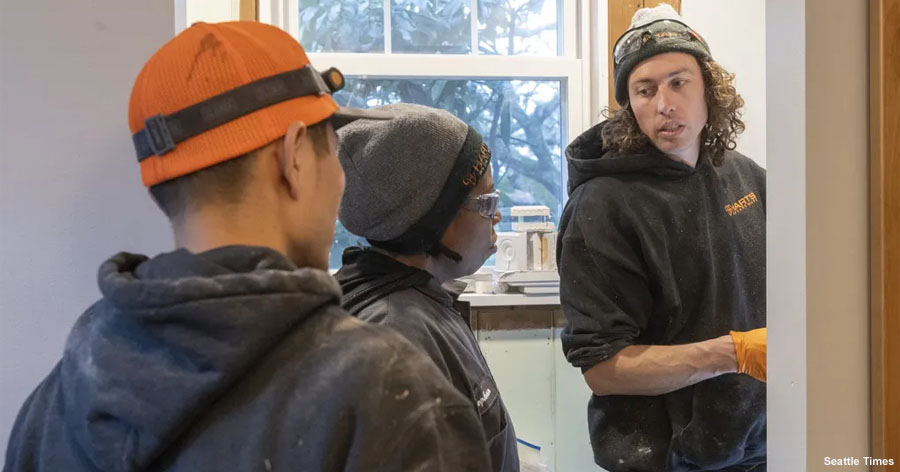 ► From the Seattle Times — As tech jobs melt, the trades beckon. This Tacoma plumber makes $140K+. — Meet Will Lane, 31, of Tacoma, who never went to college. He's a journeyman plumber. He figures he earns $140,000 to $160,000 a year. He has plenty of work. It turns out that you don't need a four-year degree and massive college debt to make a very comfortable living. High school students: The skilled trades — plumbing, electrical, carpentry, ironworking and numerous others — are beckoning.
► ICYMI from NPR — High-paying jobs that don't need a college degree? Thousands of them are sitting empty — Back in 2018, the demand for ironworkers was rising – and it still is: the sector is growing 4% annually. Ironworkers earn, on average, $27.48 per hour, or $57,160 per year. Garret Morgan was already working on a job site when he wasn't at the Pacific Northwest Ironworkers shop. At 20, he was earning $28.36 an hour, plus benefits. Five years later, he's on the job full time. He helped build the Rainier Square Tower in Seattle and a data center for Microsoft. "I'm loving it every day. It was absolutely the right choice." As for his friends from high school? "Someday maybe they'll make as much as me."
EDITOR'S NOTE — Do you want to "earn while you learn" a family-wage career in the trades? Check out the Construct a Career website from the Washington State Building and Construction Trades Council about how to get started in a union apprenticeship program.
---
THIS WASHINGTON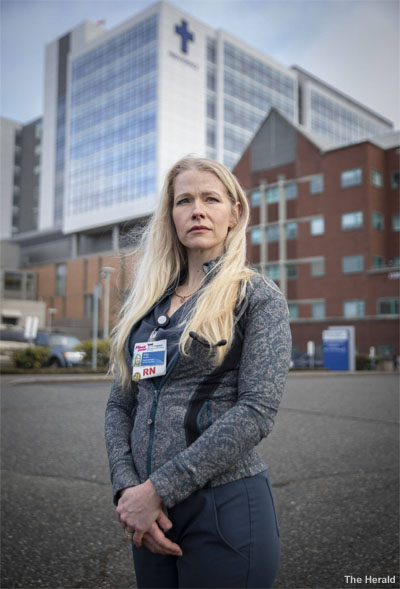 ► From the (Everett) Herald — 'I've never experienced the patient loads that I experience now' — Nurse Katy Roth is supposed to have three to four patients. But she always has five or more, sometimes up to eight on day shift, when patient needs are higher. In 22 years of nursing, she said, "I've never experienced the patient loads that I experience now, this last year." On Thursday, she told state senators it can lead to tragic results. "Last week I had a patient who died on my shift, and he should not have," she said. Roth testified in favor of SB 5236, which would reinforce hospital staffing committees, as well as meal and rest breaks. It also would direct the Department of Labor and Industries to create minimum hospital nurse staffing levels by 2027.
The Stand (Feb. 14) — Tell Senators: We need safe staffing now! — With new poll showing half of healthcare workers likely to quit, urge Ways & Means Committee members: Pass SB 5236!
EDITOR'S NOTE — SB 5236 must pass from Senate Ways & Means by this Friday's cutoff deadline to remain alive. Call the Legislative Hotline at 1-800-562-6000 today and leave a message for your state senator to support SB 5236.
► From the Spokesman-Review — Legislature looks to tackle growing nursing workforce shortages this year — A survey from members of three health care unions in Washington found that almost half of health care workers say they are likely to leave the profession in the next few years and almost 80% said they were experiencing burnout.
► From the NY Times — Nurses are burned out. Can hospitals change in time to keep them? — As experienced nurses leave the profession, there are fewer and fewer opportunities for students to get the hands-on, in-hospital training that is necessary for the profession, which in turn leads to nursing schools not producing enough graduates to fill the gap. Fix the burnout and staffing issues, Dr. Mensik Kennedy said, and the infrastructure can once again support the necessary amount of new graduates needed to fill the nursing gap.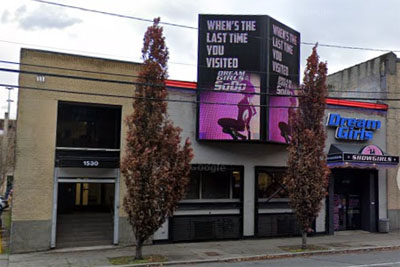 ► From Crosscut — Seattle exotic dancers organize to improve 'predatory' conditions — Washington's exotic dancers work under a brutal, chaotic economic model that the state Legislature is thinking about changing. "The whole business model is based on the backs of the dancers," said Sen. Rebecca Saldana (D-Seattle). Saldana introduced SB 5614 to change that, as well as to upgrade safety measures and guard against unfair terminations of their contracts. The bill is supported by the Seattle-based dancers association Strippers Are Workers.
► From KIRO — 'We want our workers protected': Bill allowing speed cameras in work zones advances in Olympia — Bills making their way through the legislature would allow cameras in work zones. Last year on Interstate 5 in Tacoma, two workers were seriously hurt when they were hit by a speeding car.
► From the (Everett) Herald — State abortion laws are strong; Democrats want to make them stronger — A suite of legislation aims to make Washington a haven for those seeking and providing reproductive health services.
► From the Olympian — Here are some of the bills that survived the WA legislature's first cutoff — and some that didn't
---
LOCAL
► From the Spokesman-Review — Spokane City Council inserts itself into future labor negotiations — On Feb. 13, the City Council voted 5-2 to require that a Council liaison sit in and keep the Council apprised during future collective bargaining negotiations. No tentative agreements can be offered without the Council first having a chance to weigh in.
► From the Bellingham Herald — A Bellingham firefighter died of cancer. The city settled a occupational disease lawsuit. — City Council members unanimously agreed Monday, Feb. 12, to pay Sheila Hanlon, wife of the late Neil Carlberg, a total of $750,000 in her claim against the city to receive his pension. Carlberg, who was a Bellingham firefighter for 33 years, retired in 2011 and died of esophageal cancer in 2018.
► From the Tri-City Herald — Postal service hiring 1,000 workers in WA. Tri-Cities job fair can hook you up
---
AEROSPACE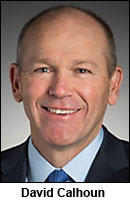 ► From MSN — Boeing giving CEO a carrot to stay on board — Boeing CEO Dave Calhoun has been awarded 25,000 restricted stock units worth about $5.29 million. With this incentive, the board of directors aims to motivate Calhoun to continue leading the global aerospace company.
► From KUOW — Air India's historic Boeing purchase is big news for the PNW — Air India will purchase a variety of 190 737 MAXs, including 737-8s and 737-10s, including 787 Dreamliner and 777X airplanes with options for 50 more jets.
---
RAIL SAFETY
► From the Guardian — Ohio train derailment reveals need for urgent reform, workers say — Workers and union officials cited the Norfolk Southern Railway derailment, which forced thousands of residents to evacuate and is now spreading a noxious plume of carcinogenic chemicals across the area, as a glaring example of why safety reforms to the industry – which include providing workers with paid sick leave – need to be made.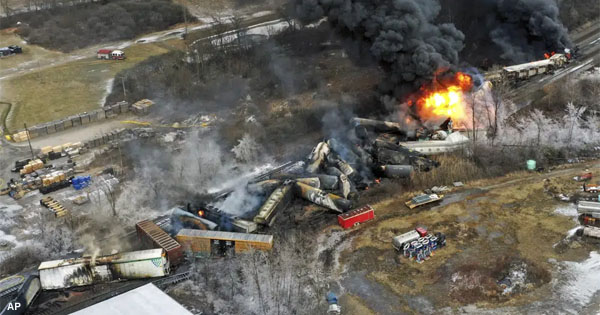 ► From the AP — Buttigieg urges safety changes after fiery Ohio derailment — Transportation Secretary Pete Buttigieg said freight railroads should quickly agree to use a confidential hotline regulators created that lets employees report safety concerns without fear of retribution, and reach agreements to provide their employees with paid sick time to help prevent fatigue.
► From the Washington Post — Buttigieg calls for higher maximum fines for railroad safety breaches — Buttigieg will call on Congress to raise the cap on fines for railroad safety breaches, saying an increase was needed to serve as a deterrent to the huge companies that dominate the industry. The current maximum fine is $225,455, according to federal rules. Norfolk Southern's revenue last year was $12.7 billion.
► From Politico — Toxic train derailment due to greed and weakened rules, Sherrod Brown says — The Ohio senator cites pressure from corporate lobbyists to weaken regulations.
► From The Hill — 2,100 rail workers to get paid leave in new deal with Union Pacific — The Union Pacific Corporation has reached an agreement with two of its unions that represent 2,100 hundred rail workers to provide them with multiple days of paid sick leave, a key goal in recent rail labor talks. Union Pacific's agreement with BRC and the National Conference of Firemen & Oilers (NCFO) represents covers approximately 8 percent of its total workforce.
EDITOR'S NOTE — 8% down, 92% to go.
---
THAT WASHINGTON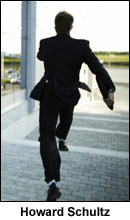 ► From the AP — Starbucks' CEO declines appearance before Senate on anti-union efforts — Starbucks' interim CEO Howard Schutz has declined a request to appear before a Senate committee seeking to question him about the coffee chain's response to an ongoing unionization campaign at the company's U.S. stores. In declining the call from the Senate's Health, Education, Labor and Pensions Committee, Shultz earned a stern rebuke from the committee's chairman, Sen. Bernie Sanders: "Apparently, it is easier for Mr. Schultz to fire workers who are exercising their constitutional right to form unions and to intimidate others who may be interested in joining a union than to answer questions from elected officials."
► From The Hill — Biden EPA proposes restoring pesticide protections for farmworkers rolled back under Trump — The Trump administration sought to limit the scope of rules preventing pesticides from being sprayed when there are people nearby.
---
NATIONAL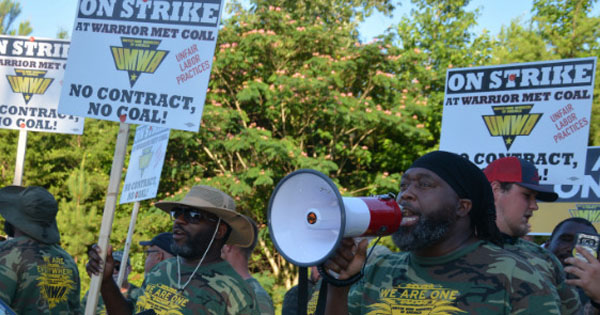 ► From Patch — Warrior Met Coal strike poised to end after almost two years — The longstanding labor union strike at Warrior Met Coal appears to be nearing its end after United Mine Workers of America have held the picket line for almost two years. UMWA International President Cecil E. Roberts on Thursday sent a letter to Warrior Met Coal CEO Walt Scheller announcing that the UMWA membership who have been on an unfair labor practice strike at Warrior Met Coal would return to work at the company's four locations on March 2. Said Roberts:
"The status quo is not good for our members and their families. The company continues to pay the temporary replacement workers in its mines significant wages and bonuses up to $2,000 more per month than it has offered to pay our members at the bargaining table. If it is going to pay that kind of money, we believe it should be going to Alabama miners and their families, not those coming from out-of-state."
► From the Philadelphia Inquirer — Temple University and striking graduate students reach tentative agreement — Temple University has reached a tentative agreement with the union representing its 750 graduate student teaching and research assistants after an 18-day strike that began Jan. 31.
► From the AP — Illinois poised to mandate paid leave for nearly all workers — Fourteen states and Washington, D.C., require employers offer paid sick leave via similar laws, although employees may only use it for health-related issues. What sets Illinois' new legislation apart is workers won't have to explain the reason for their absence as long as they provide notice in accordance with reasonable employer standards.
► From the AP — Home Depot says it will raise pay for U.S., Canadian workers — The chain said every hourly employee will get a raise starting this month. Starting pay will be at least $15 per hour in all markets. The pay raises could also help Home Depot head off a fledgling campaign to unionize its stores, which it opposes.
EDITOR'S NOTE — See how that works? Start organizing, get a raise. Get more information about how you can join together with co-workers and negotiate a fair return for your hard work. Or go ahead and contact a union organizer today!
► From The Hill — The average American tenant is rent-burdened. Here's what that means for the economy. — For the first time in over 20 years, the typical American spends 30 percent of their income on housing.
---
THOMAS DONAHUE (1928-2023)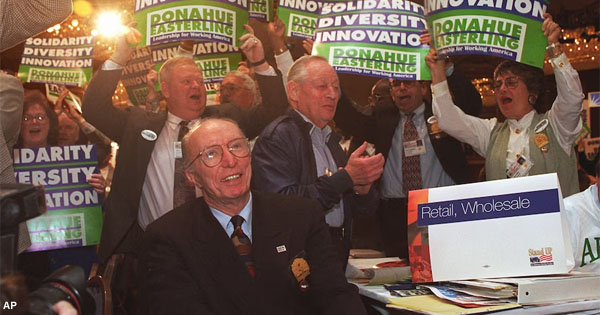 ► From the Washington Post — Thomas Donahue, powerful labor envoy in Washington, dies at 94 — Thomas Donahue, a labor organizer groomed by powerful AFL-CIO chief George Meany as a top political strategist and who for decades pressed union priorities in White House meetings, congressional races and trade policies, including a failed push to block a free-trade pact with Mexico and Canada, died Feb. 18 at a hospital in Washington. He was 94.
► From the AFL-CIO — Remembering legendary labor leader and President Emeritus of the AFL-CIO, Tom Donahue — AFL-CIO President Liz Shuler:
"Tom was an innovator, intellectual and a visionary labor leader who was ahead of his time. Long before the future of work and the impact of technology on workers became a robust policy debate, Donahue was creating a blueprint for unions that encouraged experimentation with new approaches and technology to expand worker organizing and increase the labor movement's influence. That blueprint served as a guide that still influences union innovation today."
---
The Stand posts links to Washington state and national news of interest every weekday morning by 10 a.m.
Short URL: https://www.thestand.org/?p=114487
Posted by
admin
on Feb 21 2023. Filed under
DAILY LINKS
. You can follow any responses to this entry through the
RSS 2.0
. Both comments and pings are currently closed.