Unions step in | Pay equity for part-timers | Cost of rail deregulation
Thursday, February 23, 2023
---
LOCAL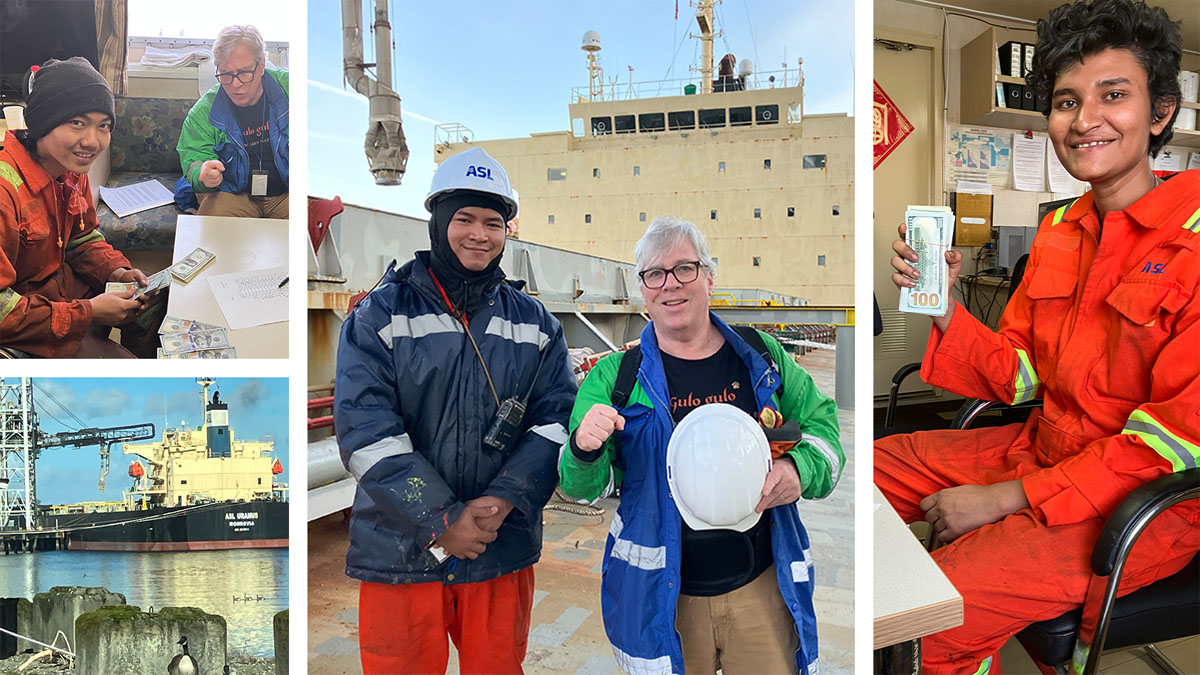 ► From the Seattle Times — At Port of Tacoma, unions step in to help foreign seafarers get paid — When grain-carrying ship ASL Uranus docked in the Port of Tacoma this month, 15 Burmese seafarers spoke up: They hadn't been paid for seven months, unlike their Chinese and Vietnamese co-workers. Unions stepped in to help and ensure the workers' safety. "There's no government agency in the world that's looking after [the workers]," said ILWU 23 President Jared Faker. "So really just other workers have to look out for them."
The Stand (Feb. 22) — ILWU, ITF secure wages, safety of Burmese seafarers in Tacoma
► From the PS Business Journal — Ambulance company to end Pierce County operations after layoffs — American Medical Response is set to close its Pierce County operations and is laying off 43 employees in April.
---
THIS WASHINGTON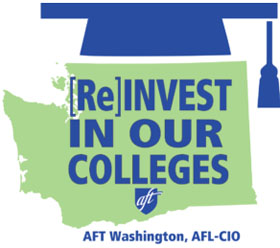 ► From AFT Washington — Take action to support pay equity for part-time faculty — At some of Washington's community and technical colleges, part-time faculty are paid as little as 52% of what full-time staff earn for teaching the same class with the same qualifications. SSB 5557, providing pay equity for part-time faculty at community and technical colleges, needs your help to move out of the Ways and Means Committee. The deadline is Friday, so take action today:
To find your legislative district, go to Washington State Legislature, enter your address and your LD and senator's name will pop up.
Email your senator at first.last@leg.wa.gov with a message to support SSB 5557.
If your senator is on Ways and Means (click on their name and you'll see the committees they're on), mention that in your message. If not, your senator can still urge those on the committee to support the bill.
► From Senate Democrats — Liias bill to implement speed safety cameras in highway work zones clears Senate — SB 5272, a bill sponsored by Sen. Marko Liias (D-Everett) to authorize the use of speed safety cameras in state highway work zones, passed the State Senate Wednesday on a bipartisan 47-2 vote.
EDITOR'S NOTE — This bill is strongly supported by the Laborers union, WSLC, and other advocates for highway workers' safety.
► From the Seattle Times — WA Senate passes bill to bar hiring discrimination for cannabis use — Washington employers would be prohibited from refusing to hire a potential worker solely because of a drug test showing they had used cannabis under a bill that passed the state Senate on a 28-21 vote Wednesday.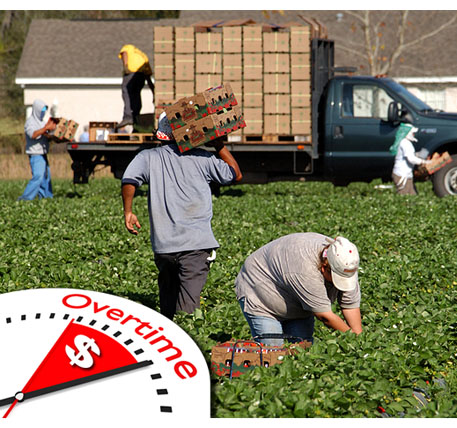 ► From Civil Eats — Farmworkers finally won overtime pay. Now the industry wants to repeal it. — As Washington and Oregon move to implement historic overtime laws, ag industry leaders are pushing for exemptions that are leaving them at odds with farmworkers and their advocates. "I've missed so many irreplaceable moments with my children because I spent so much time working," testified one Washington farmworker. "Growers should not be able to just use up our lives. We are not tools or cattle."
EDITOR'S NOTE — SB 5476, which would allow employers to choose up to 12 weeks each year when farm workers could work up to 50 hours without getting paid overtime wages, failed to advance from policy committee before the Feb. 17 cutoff deadline. The WSLC and other farmworker advocates who opposed it will remain vigilant to ensure the bill is not resurrected in some other form.
► From Crosscut — Some farmers question WA state's plan to pay workers overtime — Labor advocates see ag-worker overtime as an overdue moral victory, while those in the ag industry argue it might not lead to the additional pay agricultural workers need.
► From the (Everett) Herald — Local governments need fair boost of their tax cap (editorial) — Voters put local officials at the flight controls of local government; those officials should be given the modest flexibility of up to a 3 percent increase to provide the services that taxpayers expect.
---
THAT WASHINGTON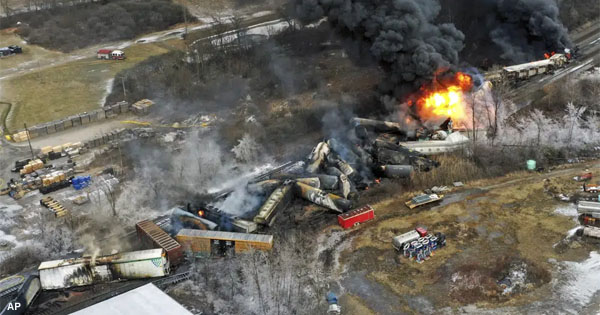 ► From the Washington Post — NTSB to release early Ohio derailment findings as Buttigieg visits — The National Transportation Safety Board is set to release preliminary findings Thursday into the derailment of a Norfolk Southern train on the same day Transportation Secretary Pete Buttigieg is visiting the scene in East Palestine, Ohio.
► From The Hill — Railroad pushback to safety regulations scrutinized amid East Palestine disaster — Railroads are an influential force in Congress and state legislatures, using their lobbying power to kill several regulatory proposals aimed at boosting safety. Railroads are currently lobbying against a proposed federal rule to mandate two-person crews, arguing that it's unnecessary and costly.
► From the Washington Post — White House aides have discussed Social Security tax, eyeing shortfall — Sen. Bernie Sanders (I-Vt.) pushed the president to fully fund Social Security for more than seven decades by expanding payroll taxes on affluent Americans, rather than just on workers' first $160,000 in earnings, as is the case under current law.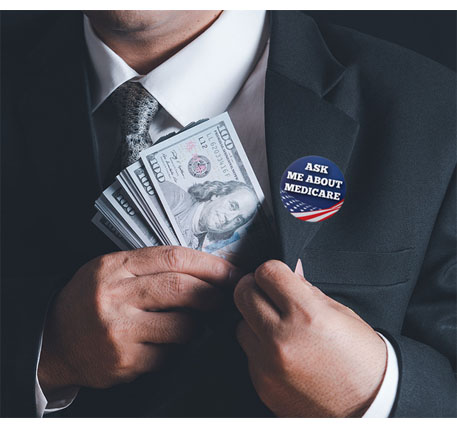 ► From Roll Call — Insurers, Republicans square off with Biden on Medicare 'cuts' –So far this year, the Centers for Medicare and Medicaid Services has released two rules aimed at reducing overpayments to Medicare Advantage plans while increasing oversight — moves long recommended by nonpartisan government watchdogs and economists. But those rules are being framed by Republicans as cuts to Medicare amid a debate over the solvency of the program, the 2024 elections and the national debt. Meanwhile, organizations representing Medicare Advantage plans are running ads accusing the White House of cutting seniors' benefits — a tactic the industry has used before to avoid changes to the program.
► From CA Healthline — Proposed Medicare Advantage changes cannot accurately be called 'cuts,' experts say
TODAY at The Stand — PSARA aims to stop Medicare privatization
► From The Hill — Next labor secretary should protect child farmworkers (by Margaret Wurth) — Agriculture is the most dangerous industry open to child workers in the United States. My colleagues and I have interviewed hundreds of child farmworkers through our work at Human Rights Watch, and they described working in harsh and terrifying conditions. Many work 12 or more hours a day in extreme heat, use sharp tools or dangerous machinery, lug heavy buckets, or climb tall ladders with nothing to protect them from falling.
► From NPR — Unlikely alliances in Supreme Court opinions on overtime, death penalty — Joining Justice Elena Kagan's opinion protecting an oil rigger's overtime pay rights were Chief Justice John Roberts and Justices Clarence Thomas, Sonia Sotomayor, Amy Coney Barrett, and Ketanji Brown Jackson. Dissenting were Justices Brett Kavanaugh, Samuel Alito, and Neil Gorsuch.
---
NATIONAL
► From the People's World — Panel: Unions are the road to good jobs for Black workers — There was one big agreement by a panel of top Labor Department officials, union leaders, and rank-and-file Black workers: Unions are the road to a decent standard of living and good jobs for Black Americans and critical to the struggle to overcome the impact of centuries of ingrained racism in the U.S.

► From the Cornell Chronicle — U.S. labor strikes up 52% in 2022 as worker activism rises — Strike numbers rose in 2022, reflecting a trend of more U.S. work stoppages in recent years by workers and activists in the labor movement, according to a new reports. The Cornell-ILR Labor Action Tracker, a comprehensive database of work stoppages, found there were 424 work stoppages in 2022, including 417 strikes and seven lockouts, up from 279 in 2021.
► From Fast Company — 4 million days of strikes: Why so many workers walked out in 2022 — There may be only 365 days in a year, but workers collectively were on strike for nearly 4,500,000 days in 2022, according to new research from the Cornell University School of Industrial and Labor Relations.
► From the LA Times — Hollywood studios plan for a writers' strike — even before negotiations have started — Studios and networks are girding for a potential walkout by members of the Writers Guild of America, which would be the first since the 100-day strike that roiled Hollywood in 2007-08.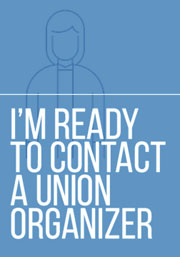 ► From the Guardian — Serving $66 entrees for $18 an hour: the union push at an upscale New York restaurant — "The cost of living in New York is quite high," said Osvaldo, a dishwasher at Lodi. "Living on $18 an hour leaves you feeling squeezed. It's better to be paid a wage that allows you to survive, to live without worry."
EDITOR'S NOTE — Are you ready for a wage that allows you to survive? Get more information about how you can join together with co-workers and negotiate a fair return for your hard work. Or go ahead and contact a union organizer today!
► From the Washington Post — NPR to cut about 100 workers in one of its largest layoffs ever — Blaming declining ad revenue, NPR plans to cut about 100 employees — roughly 10 percent of its workforce — in one of the largest layoffs in the nonprofit news giant's 53-year history.
---
The Stand posts links to Washington state and national news of interest every weekday morning by 10 a.m.
WASHINGTON IS A UNION STATE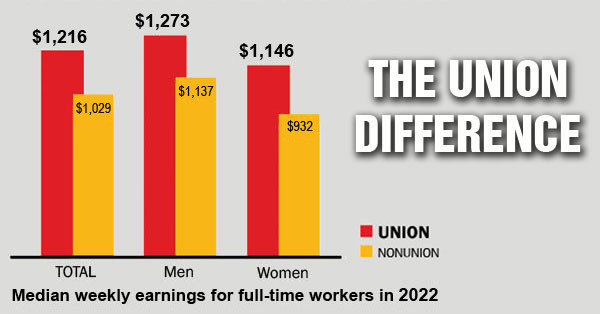 CHECK OUT THE UNION DIFFERENCE in Washington state: higher wages, affordable health and dental care, job and retirement security.
FIND OUT HOW TO JOIN TOGETHER with your co-workers to negotiate for better working conditions and respect on the job. Or go ahead and contact a union organizer today!