Antioch University faculty condemn Ohio Senate Bill 83
SEIU 925: Nationwide faculty, alumnus WA State Sen. Bob Hasegawa urge Antioch to oppose harmful legislation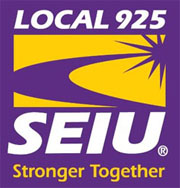 The following is from SEIU 925:
(May 19, 2023) — Antioch University faculty across the country on Wednesday called upon the university to oppose Ohio's Senate Bill 83. The bill, in part, would ban all "controversial beliefs or policies," re-define "discrimination," and specifically eliminate diversity training of any kind.
"Curtailing speech does not promote 'intellectual diversity' —  it stifles it by design," said Nathan Singer, a professor at Antioch University Online in Ohio. "Academic freedom and critical scholarly inquiry are essential to a functioning democracy. An educated populace is an informed and critically engaged electorate."
Though SB 83 primarily targets public institutions, faculty believe it will harm higher education in Ohio generally and hinder the expression of everyone from board members to students. Antioch faculty join a chorus of higher education professionals across Ohio who condemn the bill: on Tuesday, The Ohio State University Board of Trustees issued a rare statement in opposition to SB 83. Faculty who spoke on Wednesday have submitted their formal opposition to Ohio state legislators and called on Antioch University to officially condemn the bill as well.
"As an Ohioan as well as a faculty member at Antioch, I emphatically do not want the Ohio legislature to tell me what and how to think and to teach," stated Lisa Prosek, affiliate faculty with Antioch University Online.  "SB83 will do much damage to the quality of education in Ohio, both public AND private. We must fight against this dangerous bill."
Washington state Sen. Bob Hasegawa (D-Seattle), an Antioch alumni, also spoke: "I think about my time at Antioch and how transformative it was. We all know about the public good and the goal of public education to engage citizens and engage in critical thinking, and SB 83 will  not create stronger thinking citizens."
The bill also forbids union faculty from going on strike. Librarian Asa Wilder, based at Antioch University in Los Angeles, noted that in doing so, "This bill makes the people with the most direct, close contact with students essentially powerless in negotiating their contracts, their working conditions and therefore our students' learning conditions. This bill is bad for faculty and bad for students."
Faculty are currently negotiating with Antioch University on a union contract. SEIU 925 represents Antioch University faculty at campuses across the nation and online, including Ohio, California, and Washington state.
---
► From the Columbus Dispatch — Ohio Senate passes SB 83, controversial higher education bill. What would it do? — Major changes could be coming to Ohio's public colleges and universities. The Republican-controlled Senate voted, 21-10, to restrict mandatory diversity training, ban faculty strikes and penalize professors who fail to create classrooms free from bias. SB 83 now heads to the Ohio House, where hearings are underway on a companion piece of legislation.
► From the Cincinnati Enquirer — Proposed higher education bills nothing more than union-busting tactic (by John McNay)
Short URL: https://www.thestand.org/?p=117120
Posted by
David Groves
on May 19 2023. Filed under
NATIONAL
. You can follow any responses to this entry through the
RSS 2.0
. Both comments and pings are currently closed.