'Shock and disbelief' | Bruce won't budge | Museum organizing
Monday, August 21, 2023
---
WILDFIRES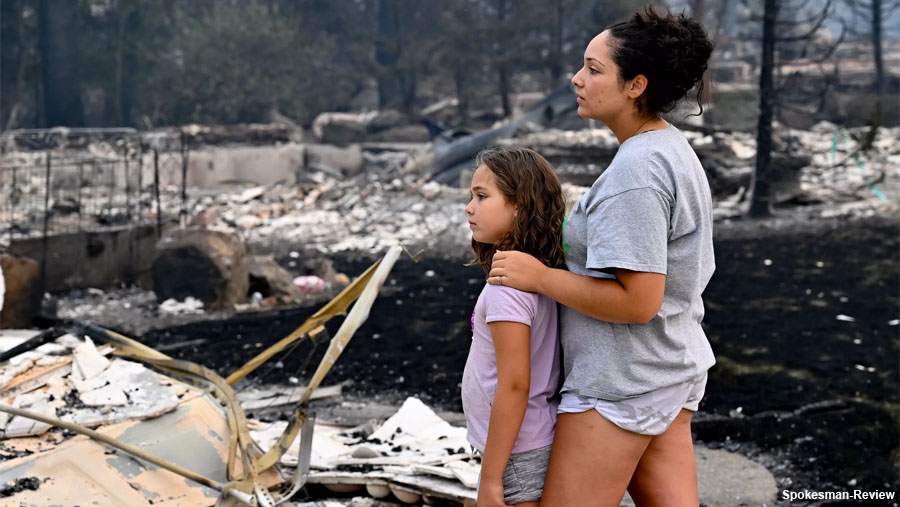 ► From the Spokesman-Review — Second fatality reported as Medical Lake, Elk wildfires grow overnight, crews work to protect property — Another person was found dead in the Gray fire, which burned hundreds of homes and buildings in Medical Lake and the surrounding area Friday. That fire has grown to 12,000 acres and is considered 10% contained. Firefighters made progress toward securing the northern perimeter around Medical Lake and Four Lakes, said Fire District 3 Chief Cody Rohrbach. Shifting winds pushed the fire to the southwest overnight Saturday and into Sunday morning. There are about 400 firefighters and support staff working on it.
► From the Spokesman-Review — 'Shock and disbelief' after wildfire razes homes in Medical Lake (by Shawn Vestal) — "You hear about this. You see it on the news," Stephanie Zappone said. "You imagine what it might be like, but until you experience it, it's hard to wrap your mind around."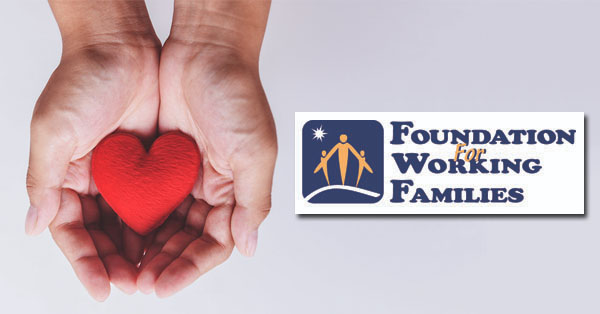 TODAY at The Stand — Disaster relief from wildfires available for union members — Union members: If you and your family are experiencing hardship as a result of wildfires or some other natural disaster in Washington state, the Washington State Labor Council, AFL-CIO urges you to apply for disaster relief from the Foundation for Working Families.
CONTRIBUTE! — The WSLC continues to urge all organizations and individuals interested in helping union families suffering from a natural disaster or economic hardship to make contributions to the Foundation for Working Families. Make your contribution online or mail a check to the Foundation for Working Families, 321 16th Ave S., Seattle, WA, 98144. The FFWF is a 501(c)(3) organization — federal tax ID 91-1702271 — and all donations are tax-deductible charitable contributions.
► From WFSE/AFSCME 28 — Spokane County fires: Resources, donations, grants
► From KIMA — Widespread smoke from regional fires poses serious health risks, akin to a 'giant cigarette', warn health experts
---
THIS WASHINGTON



► From L&I — Wildfire smoke rules — Wildfire smoke can expose workers in construction, agriculture, and other outdoor jobs to health risks from breathing particulate matter in the air. On May 10, 2023, the Department of Labor & Industries filed proposed draft language for permanent wildfire smoke rules to protect the health of workers who are exposed to wildfire smoke while on the job. As wildfires continue, employers are expected to protect workers from wildfire smoke. Employers can choose to voluntarily follow safety measures in the expired Wildfire Smoke emergency rule to fulfill this responsibility.
The Stand (May 15) — L&I proposes wildfire smoke rules to protect outdoor workers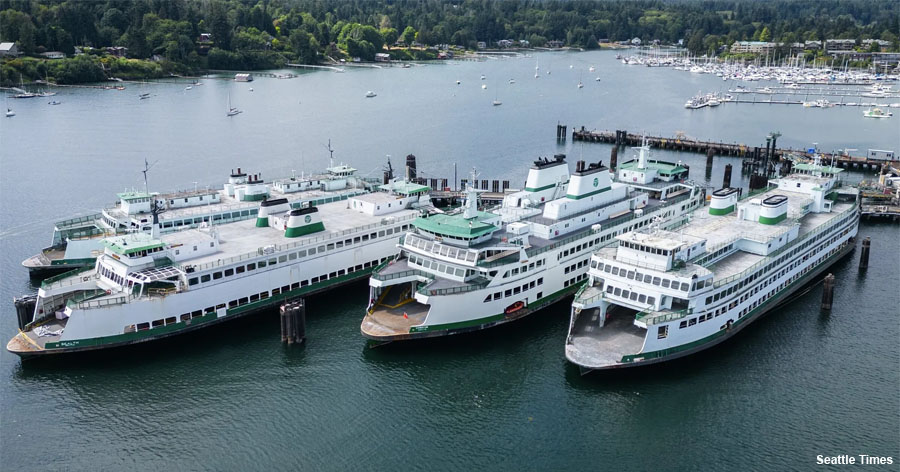 ► From the Seattle Times — As Washington's ferry fleet ages, why aren't we building new boats? — Few shipbuilders here have taken the lead on ferry construction, and there's no obvious substitute for Vigor. The Legislature this year made it easier to contract with out-of-state builders but, with much of the industry residing in more conservative Gulf states, doing so could mean ignoring Washington's environmental, labor and small business requirements, a frustrating prospect to in-state shipyards that are obligated to comply.
► From the (Longview) Daily News — Department of Corrections looks to move inmates fighting wildfires from Yacolt to Longview — The Washington State Department of Natural Resources and the Washington State Department of Corrections are discussing potentially housing up to 70 inmates who were previously trained to fight fires at Larch Correctional Center in Yacolt — set to close in the fall — to the Longview Reentry Center on First Avenue.
The Stand (Aug. 17) — Clark County legislators: Keep Larch Correctional Center open
► From the Tri-City Herald — Horse Heaven wind farm hearing opened to 1,000+ — A state agency says anyone who commented on one or more specific issues for the Horse Heaven no later than Jan. 31, 2023, may sign up to speak at a public hearing 5:30 to 8 p.m. Wednesday, Aug. 23. That would make more than 1,000 people eligible to comment.
---
LOCAL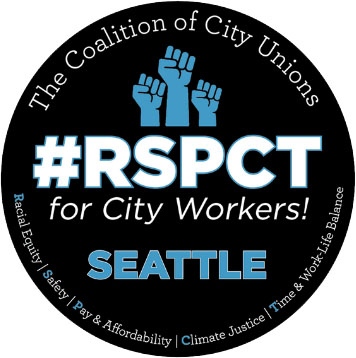 ► From Crosscut — Seattle city employees say low pay, safety contribute to vacancies — Persistent worker shortages loom large as the City of Seattle and its employees wrangle over union contract negotiations. The vacancies can be found all around city departments. There aren't enough lifeguards to keep every beach and pool open, enough mechanics to maintain the city's vehicle fleets, enough IT professionals to deal with every employee's tech problems.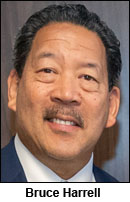 ► From PubliCola — Months into contract negotiations, city unions say Harrell has barely budged on pay — Months into contract negotiations with Mayor Bruce Harrell's office, the Coalition of City Unions—an umbrella group of 11 unions that represent about 6,000 city employees—says the two sides are no closer to agreement than they were when negotiations began 11 months ago. The biggest sticking point remains a proposed cost of living adjustment for 2024 that union members say represents a "minimal" increase over Harrell's initial offer of 1 percent. In the Seattle area, the consumer price index—a measure of the cost of living—increased 6.5 percent in the first half of 2023, so any pay increase below that level represents a cut to real wages.
► From the Oregonian — What a Kroger-Albertsons grocery merger could mean for Oregonians (podcast) — The Pacific Northwest is one of the regions where the two companies compete directly, so the combination could leave residents with fewer choices for grocery shopping.
The Stand (July 27) — Urge FTC to block Kroger-Albertsons merger — UFCW 367 calls on the community to contact the FTC and voice concerns over proposed megamerger.
► From the union-busting Columbian — Camas schools find jobs for most teachers who were cut
---
AEROSPACE

► From Reuters — Ethiopian Airlines to manufacture parts in venture with Boeing — The state-owned carrier, which is the biggest in Africa, will make "aerospace parts, including aircraft thermo-acoustic insulation blankets, electrical wire harnesses, and other parts," the Ethiopian Investment Commission said.
---
THAT WASHINGTON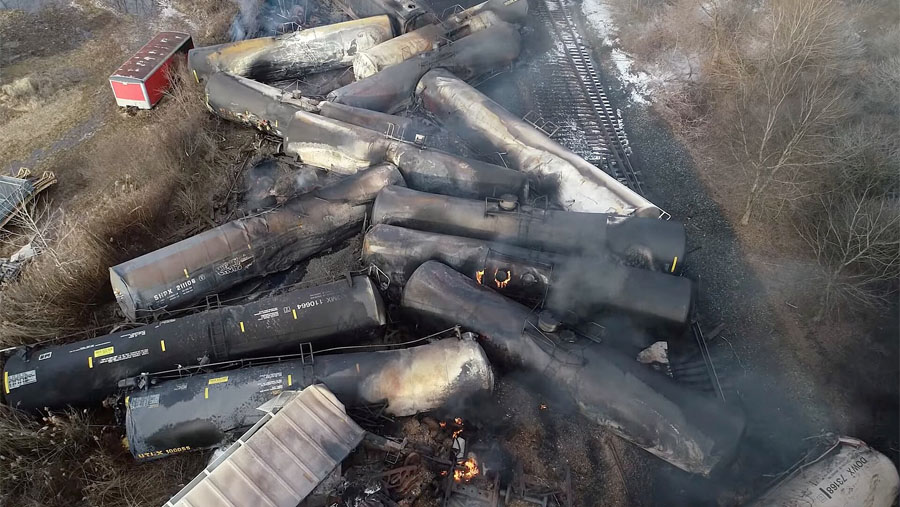 ► From the Intercept — Norfolk Southern spent $1.9 million on lobbying as Congress weakened rail safety bill — After laying low in the wake of the disastrous East Palestine, Ohio, train derailment, Norfolk Southern is back to spending millions in Congress — and a paper trail indicates that it's lobbying for weaker regulation and rewarding members of Congress who play along.
► From the People's World — Norfolk Southern riddled with safety issues before toxic East Palestine crash — Even before 49 cars in its mile-and-a-half-long freight train derailed, crashed and produced an environmental and physical disaster in East Palestine, Ohio, Norfolk Southern railroad had rampant safety problems, a new Federal Railroad Administration report says. And workers noticed them.
---
NATIONAL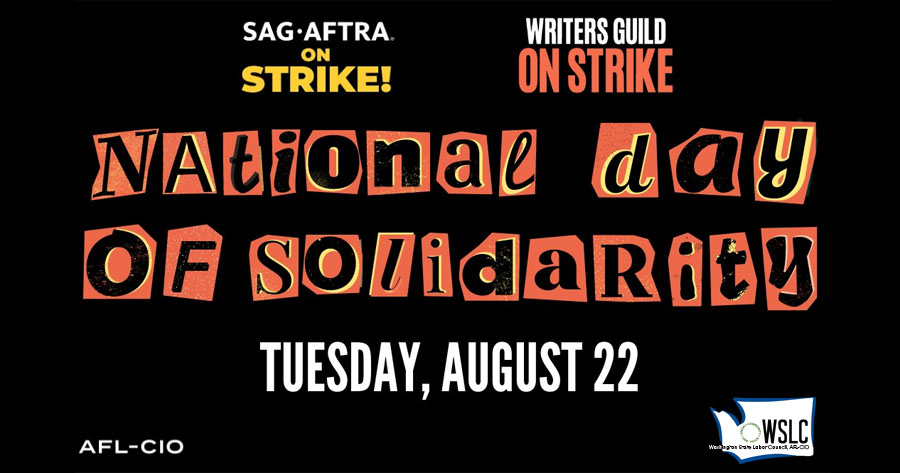 ► From Deadline — SAG-AFTRA, WGA to hold "National Day of Solidarity" rally on Tuesday — SAG-AFTRA's Los Angeles Local and the Writers Guild of America will hold a "National Day of Solidarity" rally on Tuesday outside Disney Studios. "SAG-AFTRA and WGA will join forces with the AFL-CIO and its affiliates from across the nation and across industries for a National Day of Solidarity," SAG-AFTRA said in a statement today. "In this 'Summer of Strikes,' working Americans everywhere are fighting for fair contracts, better compensation, safe working conditions and protections from encroaching technology. Together, we are showing corporate America that when we fight, we win!"
TODAY at The Stand — Show your solidarity with SAG-AFTRA, WGA strikers Tuesday
TAKE A STAND — In Washington, there will be a Solidarity Rally in Seattle to support the strikers. All union members and community supporters are urged to join the rally from 6 to 7 p.m. at Volunteer Park's Amphitheater, 1247 15th Ave E. in Seattle. (If you are outside Washington, click here to find a picket/rally near you.)
► From Variety — Poll shows 67% of Americans surveyed support the WGA and SAG-AFTRA strikes — A large majority of Americans support the writers and actors strikes, and a plurality hold an unfavorable view of the Hollywood studios, according to a new poll.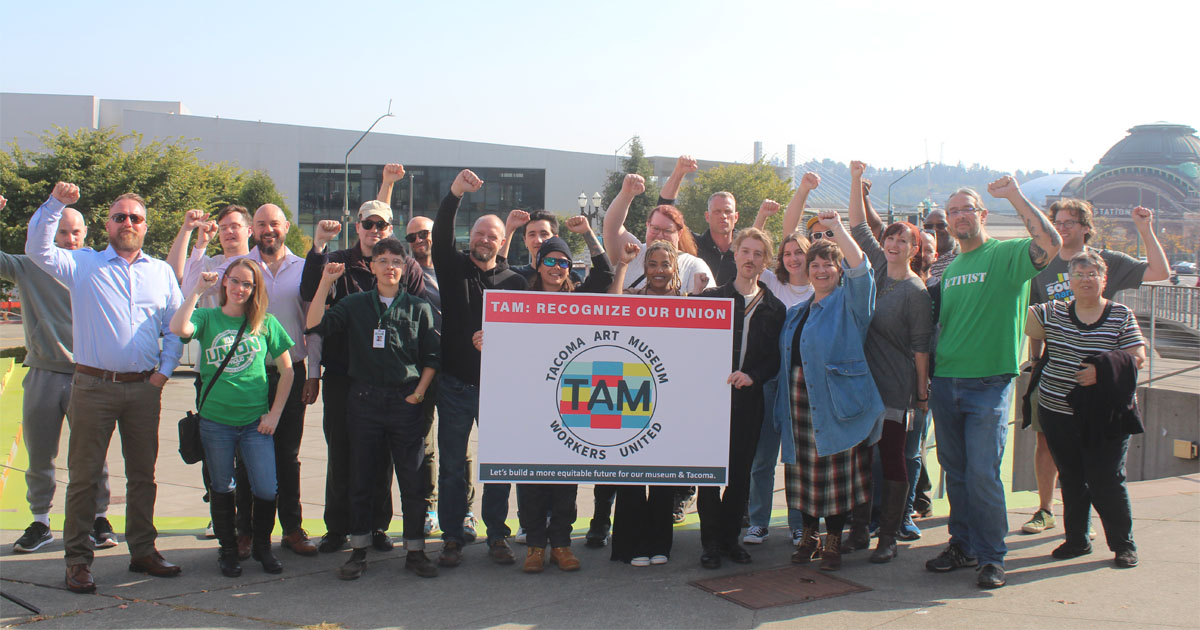 ► From Jacobin — Museum workers are tired of being paid in cultural cachet — so they're unionizing — A major unionization movement is underway at cultural institutions, with workers at over 30 museums across the US currently at various stages of organizing. Workers say prestige doesn't make up for low pay, bad benefits, and toxic work conditions.
The Stand (May 16) — Tacoma Art Museum board opts for more union-busting
► From the Washington Post — 5 wins for UPS workers that could influence pay and standards for others — UPS union members finish voting Aug. 22 on whether to approve deal that could raise the bar for workers around the country. The deal includes: 1) big raises; 2) air conditioning and heat safety; 3) ending of a lower-paid class of worker; 4) thousands of new full-time jobs; and 5) a ban on driver-faciong cameras.
EDITOR'S NOTE — Ready for a voice at work? Get more information about how you can join together with co-workers and negotiate a fair return for your hard work. Or go ahead and contact a union organizer today!
---
TODAY'S MUST-READ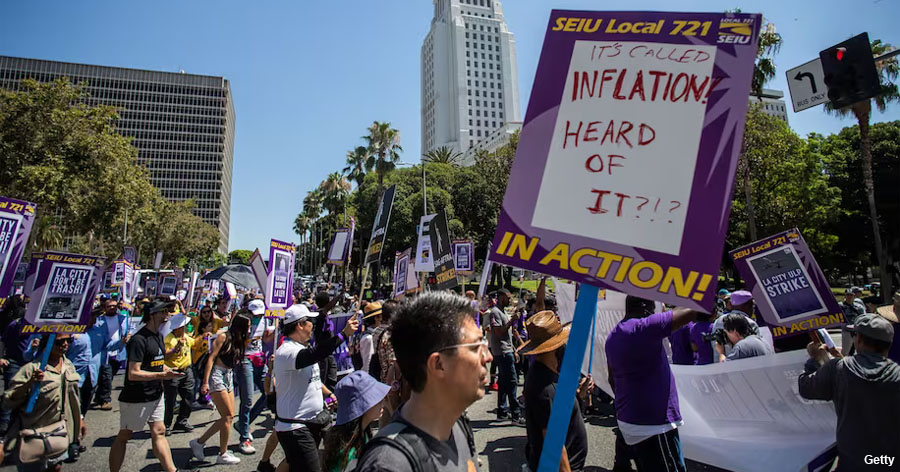 ► From the Washington Post — How Los Angeles went from union foe to U.S. strike capital — The reasons for this are old and new. In a city that holds itself up as a land of dreams and opportunity, more than 600,000 people live in poverty. The cost of housing is crushing, and it has risen far faster than workers' wages. At the same time, Los Angeles is home to some of the most opulent neighborhoods in the world. This economic chasm has grown wider at a time when many in the workforce are still recovering from pandemic-induced burnout and are increasingly turning to labor unions to fight back. Experts say the recent uptick in labor activity is the latest example of the movement's growing momentum in Los Angeles, which has transformed the city from a place of hostility toward unions to the nation's current strike capital.
---
The Stand posts links to Washington state and national news of interest every weekday morning by 10 a.m.
Short URL: https://www.thestand.org/?p=119164
Posted by
David Groves
on Aug 21 2023. Filed under
DAILY LINKS
. You can follow any responses to this entry through the
RSS 2.0
. Both comments and pings are currently closed.