WA win #23 at Starbucks | A hub in Spokane | Peace with Ross | Angry Birds
Friday, August 18, 2023
---
LOCAL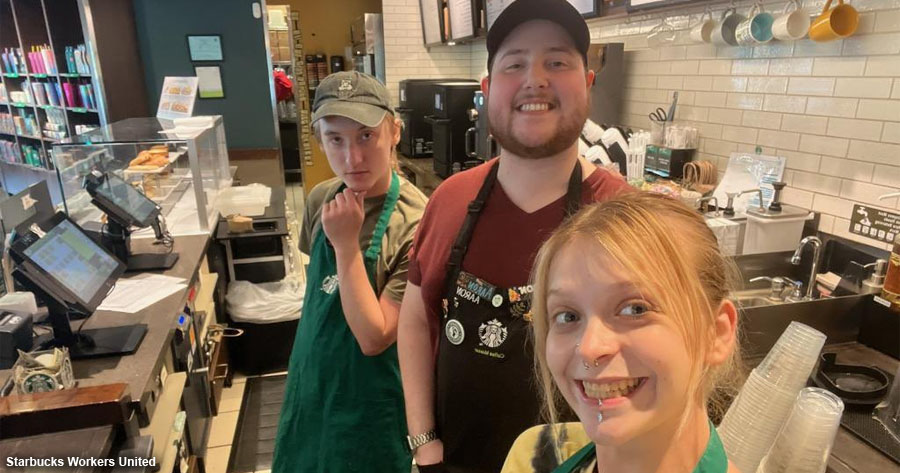 ► From the union-busting Columbian — Employees at downtown Vancouver Starbucks vote to unionize — Starbucks employees at the company's Heritage Place store in Vancouver voted Wednesday to unionize, according to Starbucks Workers United union. The vote was 11-3. The union reports that the Vancouver store is now the 23rd unionized location in Washington. "I'm excited to finalize the election process and work toward getting a contract, hopefully this inspires other Vancouver stores to come together and fight for our rights," said Amber Bell-Halleaux, a barista and organizer at Heritage Place.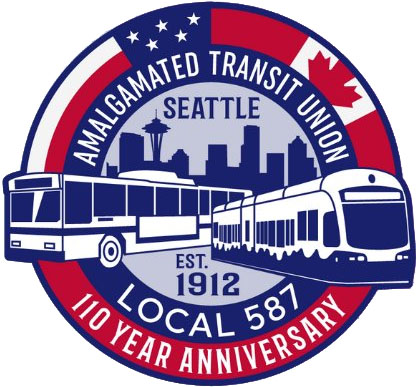 ► From KUOW — Bus driver union gives green light to contract with King County Metro — After negotiating for 15 months, King County and its bus drivers have struck a deal. ATU 587 represents more than 4,000 members, including Metro's bus drivers, as well as operators on Sound Transit's Link light rail and the Seattle Streetcar.
TODAY at The Stand — Bonuses, raises for Metro transit operators — ATU 587, King County Metro's largest union, ratifies 3-year labor contract.
EDITOR'S NOTE — Ready for a voice at work? Get more information about how you can join together with co-workers and negotiate a fair return for your hard work. Or go ahead and contact a union organizer today!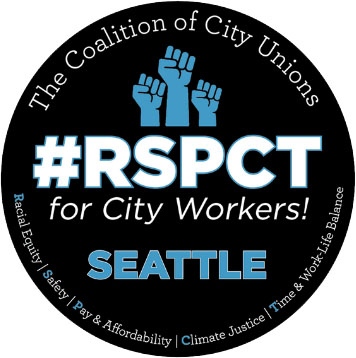 ► From KUOW — Mayor Harrell wades into labor dispute with city workers amid budget dilemma — A looming budget deficit is casting a shadow over negotiations between Seattle leaders and city employees. The two parties resumed contract negotiations this week after workers walked away from the table a few weeks ago. Mayor Bruce Harrell showed up in-person to reassure employees that the city is committed to raising wages. Employees represented by the Coalition of City Unions say there's still a wide gap between what each side is proposing. Until this week, the city held firm at its offer of 1% raises across the board, according to union representatives. They say the latest offer budged slightly, but wouldn't give specifics.
The Stand (March 13) — Sign petition: RSPCT for Seattle city workers — City's proposed 1% COLA is "a slap in the face" amid historic inflation that is making the city unaffordable.
► From the union-busting Columbian — Evergreen Public Schools, teachers union bring in state mediator as contract negotiations stall — Bargaining teams from Evergreen Public Schools and the Evergreen Education Association have brought in a state mediator to help reach a tentative agreement amid stalled contract negotiations. EEA President Kristie Peak said that if the two sides can't reach a deal by the union's membership meeting on Aug. 23, the union will likely vote on whether to authorize a strike.
► From the (Everett) Herald — Providence nurses: Conditions at Everett hospital still dire, or worse — The nursing crisis at Providence Regional Medical Center Everett shows no signs of improvement and could even be getting worse, nurses said Wednesday. More than 25 nurses (UFCW 3000) and supporters met at the Everett Labor Temple to discuss the staffing shortage and their push for better working conditions.
► From the union-busting Columbian — OHSU to acquire Legacy Health in merger; combined entity will have 32,000 employees — Legacy Health and Oregon Health & Science University announced Wednesday that the two health care systems are combining. According to a statement from Portland-based Legacy Health, Legacy Salmon Creek Medical Center and the system's Southwest Washington medical offices are set to become "part of the combined organization, and we will continue to serve our patients in Oregon and SW Washington."
---
AEROSPACE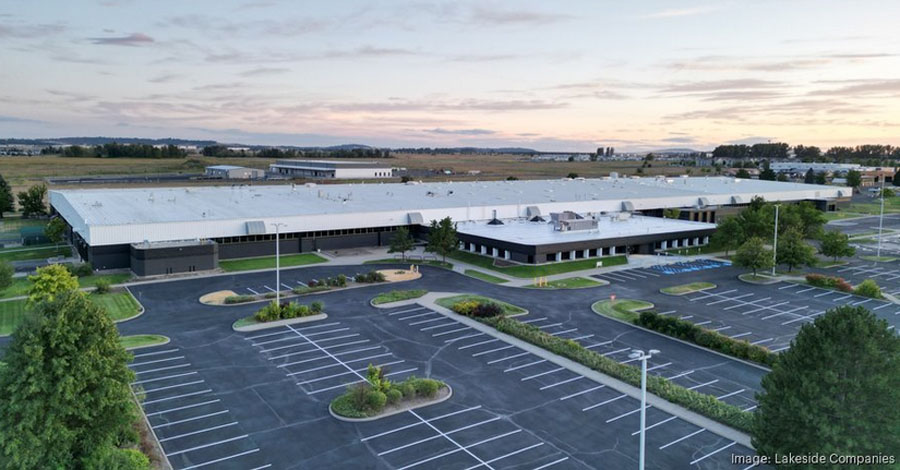 ► From the PS Business Journal — Aerospace consortium backs proposal for federal tech hub in Spokane — A bid to build an aerospace composites manufacturing center in Washington state is officially underway, having garnered sponsorship from top aerospace employers including Boeing, Raytheon, Lockheed Martin, and Blue Origin. It would be built with assistance from the federal Tech Hubs program, which was created by the 2022 Chips and Science Act and has a $10 billion budget over the next five years. Spokane's proposal involves redeveloping a 386,000-square-foot former manufacturing facility near the Spokane International Airport to serve as a research testbed and workforce training facility for advanced thermoplastic composite materials.
► From the PS Business Journal — Aerospace R&D cluster around Paine Field spurs new industrial demand — Less than 4% of the industrial space in the North End market sat vacant at the end of the second quarter.
---
THIS WASHINGTON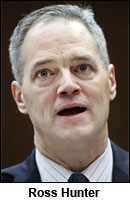 ► From the Seattle Times — Gov. Inslee must broker peace between child welfare workers and their boss (editorial) — In the trenches of child welfare high stress is perennial and complaints chronic. Social workers know this. They sign up for it willingly. So it's no small thing when more than 1,000 of them call for the governor to fire their boss. That's the scenario now underway, and Gov. Jay Inslee needs to step in — not to can Ross Hunter, secretary of the state Department of Children, Youth & Families, but to broker a peace between him and the workers… The staff at DCYF have legitimate concerns. Turnover is soaring, job vacancies are rife, and because of it, those who remain are often working overtime without adequate support. Guards and social workers have been assaulted by youth in crisis, and sometimes seriously injured. The Washington Federation of State Employees, which represents them, began a no-confidence vote against Hunter in June. If the union collects 1,855 signatures by Labor Day, they'll formally ask Gov. Inslee to take action. As of this writing, they're at 1,383.
EDITOR'S NOTE — At the Washington State Labor Council's 2023 Convention earlier this month, union delegates from across the state approved Resolution 2023.14 to "put the weight of the labor movement behind securing safety and support for Washington's child welfare workers by demanding DCYF work collaboratively with their employees to improve conditions for their workforce and improve outcomes for vulnerable children."
► From the PS Business Journal — WA labor agency cites Amazon over safety in Spokane fulfillment center warehouse — The $85,550 penalty more than doubles the total amount L&I has levied against the Seattle-based company over other violations. Amazon has received the same citations from L&I for safety violations at facilities in Kent, DuPont and Sumner, which is why the penalty was heftier this time.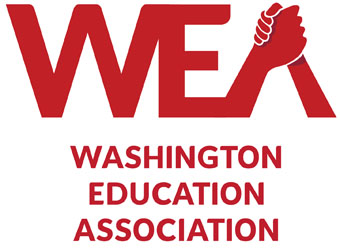 ► From L&I — New apprenticeship funding focuses on easing nurse and teacher shortage — Apprenticeship programs for nurses and special education teachers in Washington are getting a $5.6 million boost through a local partnership that won a federal Department of Labor grant. L&I and the Washington Department of Veterans Affairs, together with the Office of the Superintendent of Public Instruction and Washington Education Association, will invest the funds in training for two industries facing consistent and significant staffing shortages.
TODAY at The Stand — Union apprentices fare better than nonunion trainees, college grads
► From the Bellingham Herald — WSDOT launches Amtrak electric buses that will operate between Seattle and Bellingham
---
THAT WASHINGTON
► From the Washington State Standard — Food aid shipment departs Washington amid threats to program in Congress — A shipment of American-grown wheat departed the Port of Longview for the Middle East this week, the latest delivery from Washington through the nation's vaunted Food for Peace program. Dan McKisson, president of the Washington Area District Council of the ILWU said wheat and other American-grown commodities "have saved lives all over the world. This is a tangible symbol of our nation's generosity."
---
NATIONAL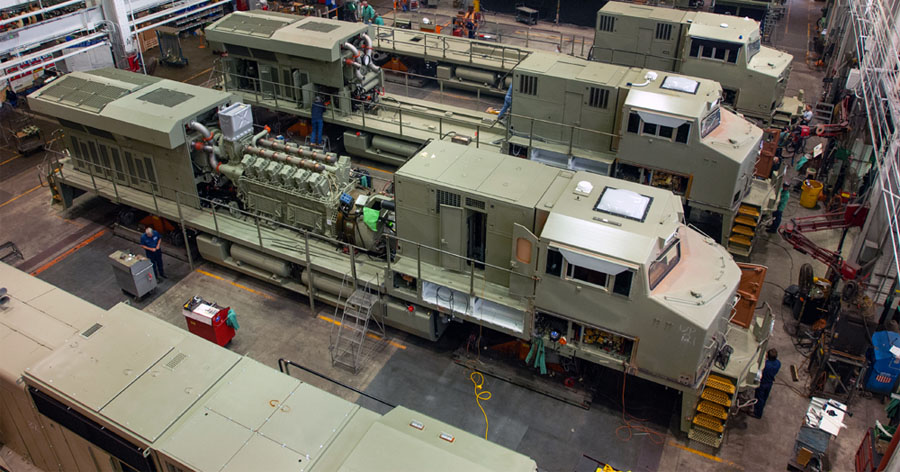 ► From the AP — Contract talks continue nearly 2 months into strike at Pennsylvania locomotive plant — Contract negotiations between Wabtec, the country's largest locomotive manufacturer, and its striking union workers (UE) continued in Erie on Thursday, nearly two months after some 1,400 people walked off the job. UE Local 506 President Scott Slawson said sticking points during contract talks have been how the company has responded to union grievances, wages for new hires and health care costs. The strike began June 22.
► From the LA Times — WGA slams Netflix, Amazon and Disney as 'new gatekeepers' in antitrust report — As the Writers Guild of America tries to come to terms with Hollywood studios on a new contract, the union is blasting the Walt Disney Co., Netflix and Amazon as the "new gatekeepers" of media in a new antitrust report that accuses the entertainment behemoths of anti-competitive practices.
► From the People's World — Safe staffing, wage hike in new pact for 8,000 NYC nurses — Two big bonuses producing pay parity between public sector and private sector hospital nurses, mandatory safe-staffing ratios at the bedside highlight the new pact between the New York State Nurses Association and the New York City Health and Hospitals Corporation, the government agency which runs city's 11 public hospitals and associated clinics.
► From Reuters — U.S. Steel says union cannot block company's sale — U.S. Steel said on Thursday that its labor agreement with United Steel Workers (USW) does not afford the union the right to veto a sale of the company that may arise from its recently announced strategic review. The statement came after USW said this week it would only back Cleveland-Cliffs Inc. as a suitor for the company.
---
T.G.I.F.
► Randy Meisner, a founding member of Eagles who was never comfortable with fame, passed away last month at age 77. "I was always kind of shy," Meisner admitted in a Rolling Stone interview. "They wanted me to stand in the middle of the stage to sing 'Take It to the Limit,' but I liked to be out of the spotlight." Watching the following 1977 performance, you can see why this great song with Meisner's remarkable singing was the band's go-to encore. But alas, at a concert later that year in Knoxville, Meisner refused to sing it because he was feeling ill. Bandmates Don Henley and Glenn Frey, who claimed he was just hungover, got in an argument with him, which led to a fistfight. Shortly after the fight, Meisner (who admitted throwing the first punch) left the band, returned to his family, and never again achieved the remarkable success he had with the Eagles. R.I.P., Randy.
---
The Stand posts links to Washington state and national news of interest every weekday morning by 10 a.m.
Short URL: https://www.thestand.org/?p=119113
Posted by
admin
on Aug 18 2023. Filed under
DAILY LINKS
. You can follow any responses to this entry through the
RSS 2.0
. Both comments and pings are currently closed.